Some organizations do not need their volunteers to create a VolunteerEasy account when applying for an opportunity and would only have the volunteers enter their name and email so organizations can reach out to them instead.
We have implemented a feature called the Guest Login. Guest Login allows volunteers to bypass the entire volunteer signup process as volunteer accounts won't be created for them.
To enable this feature, the organization must turn off the option which requires Volunteer Login. Go to Main Menu > Website Integration > Volunteer Signup Settings.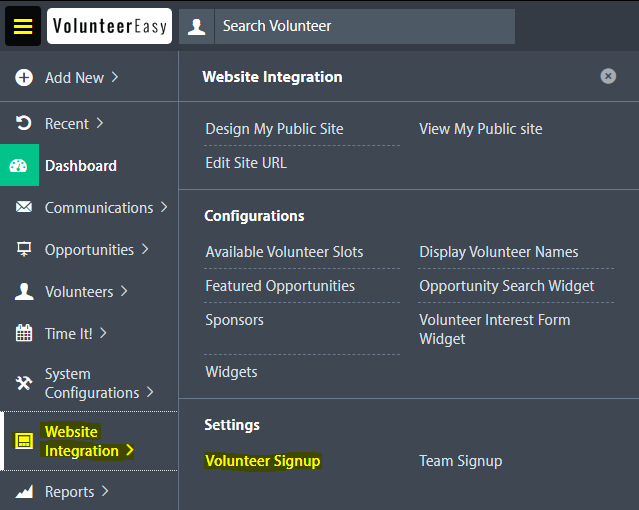 Under Volunteer Signup Configuration, turn off the toggle for Login Required to Apply for an Opportunity.
You will also be able to configure the Profile Benefit Message which enumerates the reasons why a volunteer should Signup and create a volunteer profile instead of logging in as guest.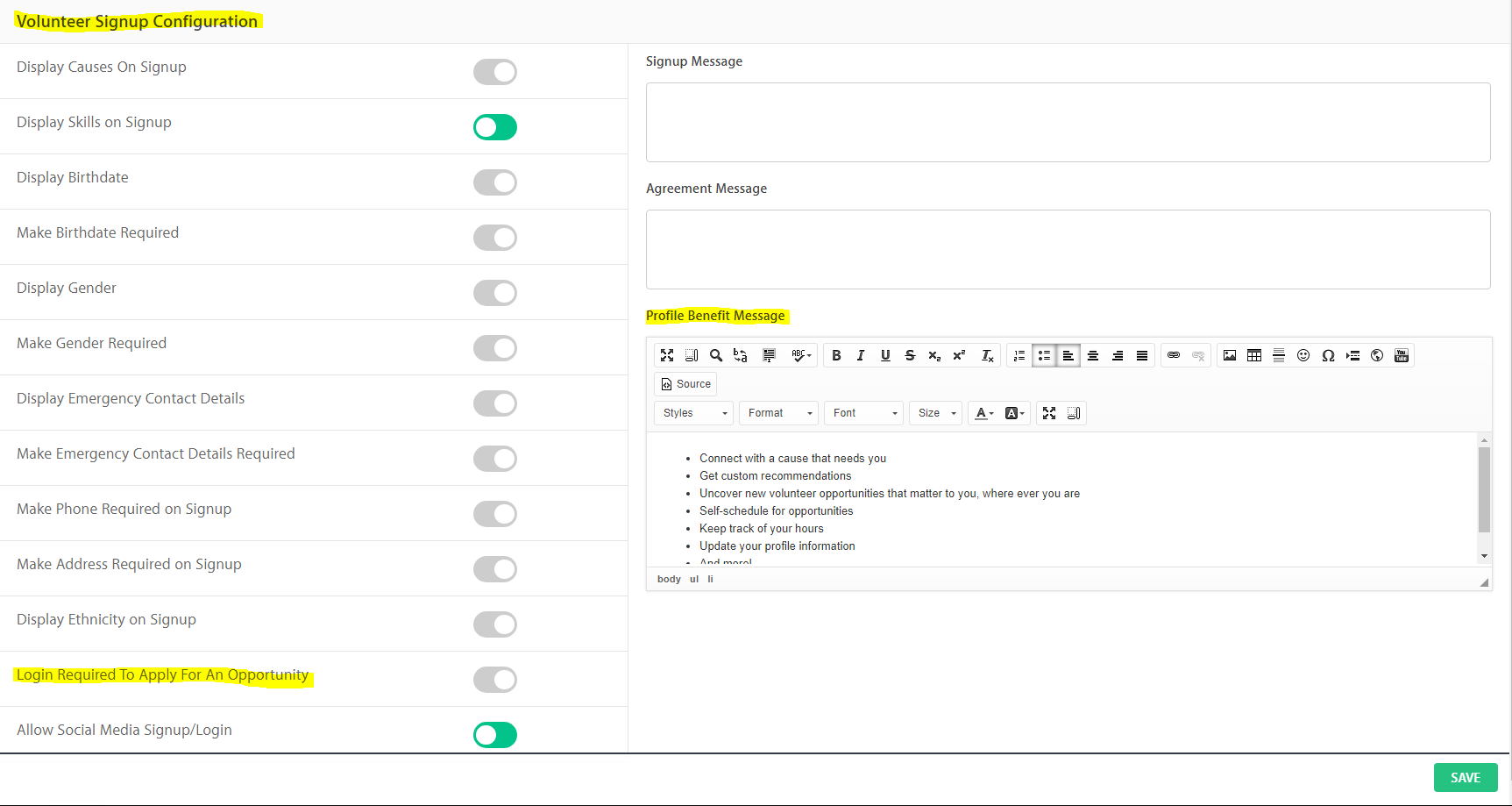 Here's the Guest Login flow:
After the volunteer clicks the Apply button for an opportunity, a pop-up would tell them to either Create/Login to a Volunteer Profile or Apply Without Creating a Profile (Guest Login).

After the volunteer selects Guest Login, he/she will be required to enter his/her full name and email. The email is necessary so the volunteer receives the application confirmation as well as his/her volunteering schedule.
After hitting Next, the volunteer will need to fill up an application form specific to the opportunity. Otherwise, the system will automatically submit the application.

The volunteer will then receive a confirmation of the opportunity application. On the other hand, the organization will be notified and will proceed with the next steps for the volunteer. All communication and notifications are sent to the volunteer's email.