Integrations built and supported by NonProfitEasy CRM
Extend the power of the CRM with these integrations developed by NonProfitEasy CRM and supported by Fundly's support team.
For more information regarding any of our integrations, email: support@fundly.com
---

VolunteerEasy
VolunteerEasy is the easiest way to recruit, engage, and manage volunteers who are the lifeblood of your organization. This comprehensive portal will automate a lot of the tedious work that goes into managing and engaging your biggest supporters – the volunteers.
Built in background checks will keep track of statuses for your volunteers.
Kiosk functionality will allow your volunteers to check in and check out.
Volunteer portal will allow your volunteers to manage their schedule and log hours.
Approval processes will ensure that your organizations workflows are preserved.
Training and Orientations feature ensures that you keep track of volunteers that have gone through the necessary trainings.
Key Benefits of the Integration:
Tightly integrated into NonProfitEasy, VolunteerEasy is accessible through the same login as your CRM.
When looking at a constituent record, you will see all their volunteer activities including hours volunteered along with dates.
Ability to pull volunteering information into reporting.
Automatic tagging of constituent record to indicate that they are a volunteer.
---

Fundly
Fundly is one of the premier crowdfunding platforms. With advanced capabilities including the ability to have personalized domains, Fundly offers an easy way to ramp up your fundraising efforts and take them to the next level.
Host peer-to-peer campaigns or events like walk-a-thons in a matter of minutes.
Built in communication tools makes it easy to keep prospects and donors engaged and informed.
Teams and individual fundraising pages will allow your supporters to easily reach out to friends and families and engage them to your organizations cause.
Heat maps will keep you informed on where your donors are coming from.
With a simple fee structure, Fundly ensure that it will not go looking for tips from your donors.
Key Benefits of the Integration:
Tightly integrated into NonProfitEasy, Fundly is accessible with the same login as your CRM.
All donation and donor information automatically flows into the CRM. For new donors, new contact records are automatically created while contacts already in the CRM will automatically get their records updated with the new donation information.
Individual Fundraisers with their own pages will automatically get credit for donations from their friends and families.
Events like walk-a-thons are automatically created as events indie your CRM.
Run cross reports directly inside your CRM for all your crowdfunding and peer-to-peer efforts.
---
POS App (iOS)
The CRM POS app (iOS for iPad ONLY) is the quickest way to bring your back office to the front. This optional app will keep your front office in the organization running smoothly and reduce the manual processes you currently might have in place.
Process Donations, Event tickets, Memberships, and Merchandise
Integrates with Hardware from Stripe OR Square for swiping credit cards
$500/year paid add-on for unlimited instances
Key Benefits of the Integration:
Tightly integrated into NonProfitEasy, the POS is accessible with the same login as your CRM.
Easy access to constituent records with ability to update personal information and check transaction data.
All access security features from the CRM are automatically carried over for the user logins so no need to worry about users being able to access, update or delete data that they have not been given permission for.
Real time updates to and from the CRM means that the front office staff will always have the latest information at their fingertips.
To LEARN MORE email: support@fundly.com
---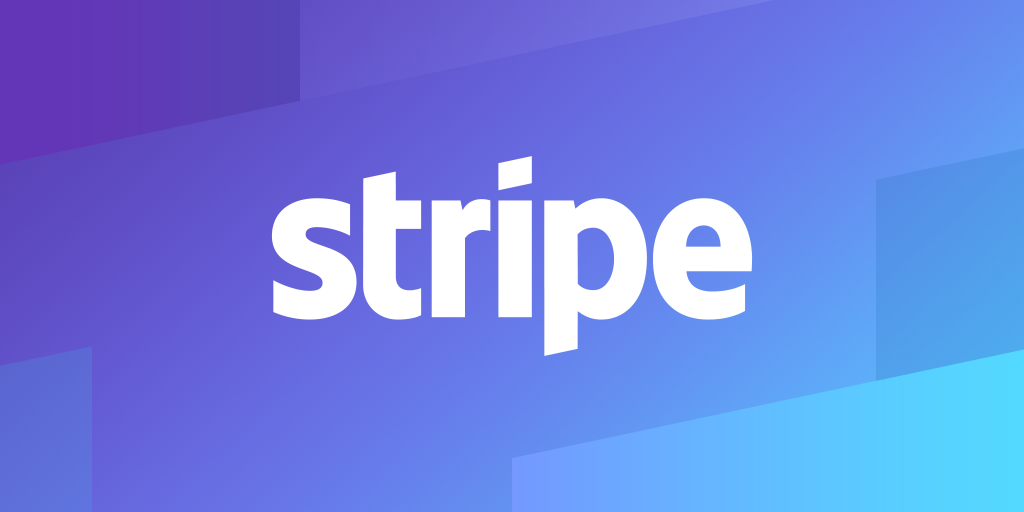 Stripe
Stripe, is the leading payment processor globally. With support for over 135+ currencies and dozens of payment methods, Stripe makes it easy for your organization to reach out to donors globally.
Built in support for Apple and Google Pay.
Seamless card processing with zero friction.
Strident fraud detection and prevention features.
Next day daily deposits to your organizations bank accounts.
Reduced fees for qualifying nonprofits.
Key Benefits of the Integration:
Process cards directly inside the CRM or POS.
Tokenization allows safe soring of card reference inside the CRM allowing you to process future transactions and recurring payments with ease.
Process refunds directly within the system. This is huge. No more logging into your merchant account and manually adjusting the refunds in the CRM.
---
Square
Square, is one of the most widely used hardware for POS solutions across US. NonProfitEasy's POS App is tightly integrated into the Square hardware allowing you to use robust hardware that is readily available at the local tech stores with your CRM.
Use their free Square magstripe reader or their newest reader to take chip cards and NFC payments.
Slip an iPad into Square Stand to swipe credit cards anywhere with the Fundly POS app!
Key Benefits of the Integration:
Easy to setup, this integration will allow you to get your front office or box office up and running in no time.
Seamless processing of transactions with contactless payments for your memberships, event tickets, donations and merchandise.
Easily integrates with built in or third-party cash drawers
To LEARN MORE email: support@fundly.com
---
Quickbooks (Online)
Quickbooks (Online) is one of the most widely used accounting software by nonprofits. NonProfitEasy's integration into QuickBooks gives your organization the ability to map every single line item in your transactions/invoices to QuickBooks. With our automatic batch updating integration, your organization will have up-to-date information on every single donation, registration, or payment you need to track.
Chart of Accounts and Classes to keep track of revenue streams and expenses.
Easy to use, the online version makes sure that the data is securely backed up in real time.
Access your accounting reports from anywhere
Key Benefits of the Integration:
Create invoices and receive payments from the CRM's Financials Module.
Sync transactions with your QB Online — with automatic duplicate prevention.
Saves hours of staff time through automation and eliminates need for importing and exporting data.
Automatic payments against Pledges.
Option to sync all transactions or summary level data by Chart of Account.
---

Mailchimp
Mailchimp is one of the most widely used email platform. While NonProfitEasy has fantastic HTML Email capabilities built in, those looking to harness the power of MailChimp or just more comfortable with using MailChimp, now have the option to do so with a powerful 2-way integration.
Tons of templates and themes to choose from.
Leverage their AI-powered Creative Assistant to generate custom designs for you in seconds.
Automate your outreach.
A/B test your content and messaging.
Key Benefits of the Integration:
Create Segments and push Segments to MailChimp
Automatic update of contact records
See email history in the contact record in NonProfitEasy for all communications sent through MailChimp including the content sent.
---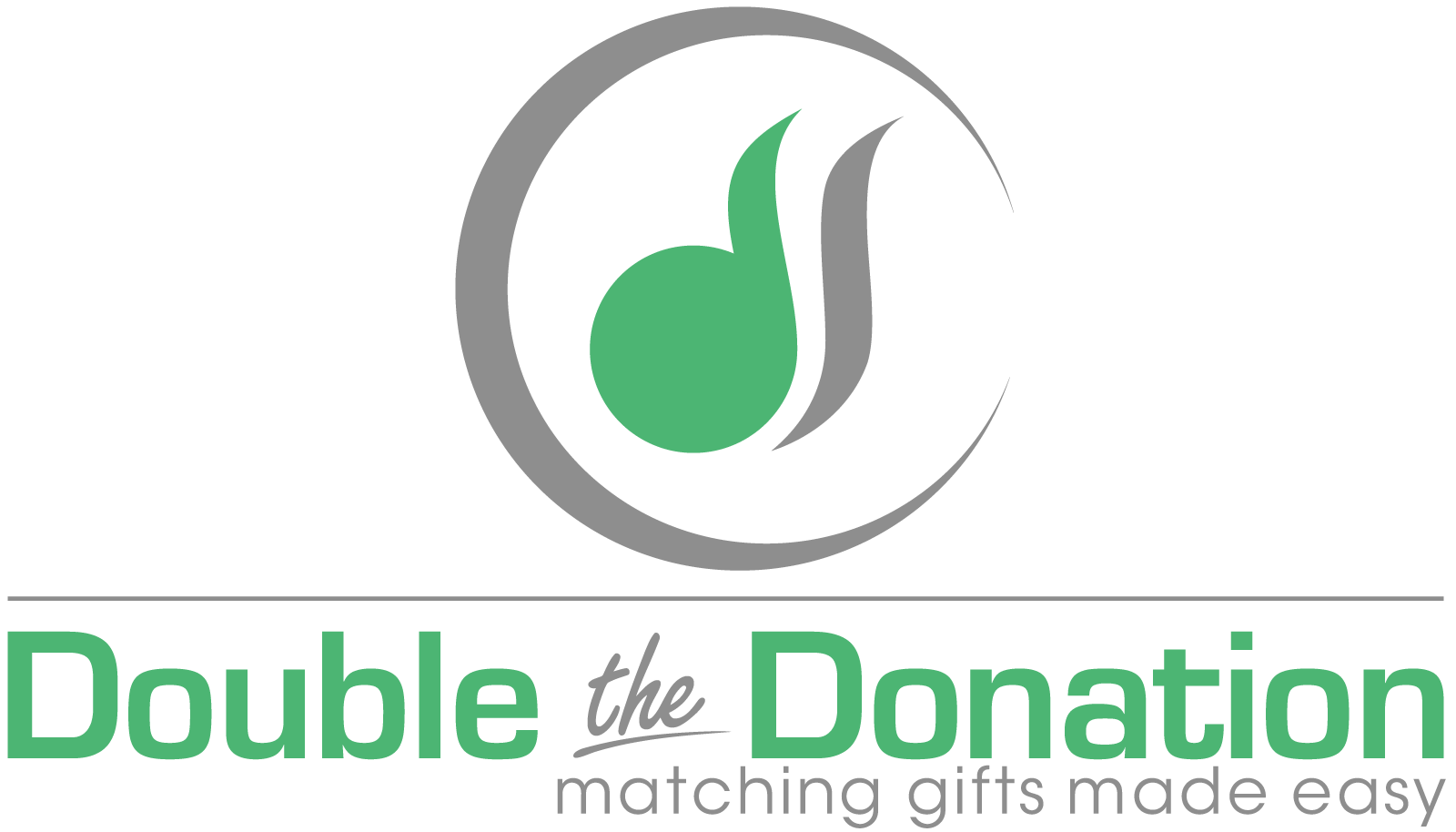 360 MatchPro by Double the Donation
Double the Donation is the premier platform for capturing and tracking matching donations form corporations. Double your supporters' donations through this amazing tool. With 360MatchPro, save time while doubling your supporters impact.
Quickly see which donors have employers who will match their donations to nonprofit organizations.
Easily follow through on donations with corporate matching eligibility.
Get sophisticated tracking and forecasting tools to save time while also raising more money.
Key Benefits of the Integration:
Automatically collect employer match eligibility information and receive instant notification of which donations are eligible for an employer matching gift
Automated tools for applying for match funds from employers.
Integrate employer information with your donation form.
---
For Address Verification, we integrate with the two largest providers of Address Verification services:

And
US Geocoder And Smarty Streets
For Address Verification, we integrate with the two largest providers of Address Verification services. USgeocoder offers the most complete jurisdiction data set with 100% data privacy protection guaranteed while SmartyStreets is simply the best solution for USPS and International Address Validation.
Address validation.
Rooftop Geocoding.
Address to district matching.
Key Benefits of the Integration:
Autofill, Verify and Geocode addresses.
Address verification in batch or data entry mode so you never have to worry about bad addresses.
LEARN MORE ABOUT SMARTY STREETS>>
---
Google Maps
Google Maps, requires no introduction. While most of us use the maps for navigation and directions, Google offers a lot of cool functionality to make life easier for us.
NonProfitEasy integrates Google Maps in a number of different ways to make data entry and Event Location listing easy.
Key Benefits of the Integration:
Streamlined Contact Entry - Put in the Street Address and Zip and NonProfitEasy will fill in the rest of the information.
Event Location - Put in the Street Address and Zip and NonProfitEasy will automatically generate the Google Map for the Event Location for your Event Listing.
Find a Constituent on Google map with a click of a button.
---

Wordpress
Wordpress is one of the most widely used CMS's to manage websites. We have a complete integration into WordPress of every single module in NonProfitEasy
Thousands of templates to launch amazing websites.
Easy to use Content Management System to manage website.
Hundreds of add on plugins for extending your website functionality.
Key Benefits of the Integration:
Complete control over Style Sheets for all CRM Plugins to match your online brand presence.
Plugins for Event Listing and Ticketing, Donations (including Fund selection), Memberships (Join, Renew and Gift), Membership Directory, Shopping Cart and Profiles (including Constituent Profile Management, Transaction History, Event Tickets and Membership renewals)
Have questions? Email: support@fundly.com
---

Zapier
Zapier, is the easiest way to extend the CRM's functionality when it comes to creating Forms of any kind. Zapier is an online automation tool that allows users to connect their various platforms to automate workflows.
Key Benefits of the Integration:
Connect to forms built in third-party applications such as JotForms, Cognito Forms, Wufoo, Survey Monkey, Google Forms, WP Forms, Gravity Forms and more.
Automatically pull in information from the completed forms into the CRM.
Keep historical track of data collected.
Fully integrated into the reporting system.
---
UJoin
UJoin Makes Advocacy easy. UJoin is a first of its kind app that gives you the same tools used by policy pros, along with some brand new innovations. Influence legislators, Import live bill data and build your list.
Key Benefits of the Integration:
Single sign-on
2-way Contact sync
Automatic district update within NonPorfitEasy.
View advocacy engagement directly in NonPorfitEasy.
Integrated into Advanced Search and Reporting.
---

Exago
Exago, is the leading business intelligence tool used by Fortune 500 companies as well as thousands of businesses. The CRM's custom reporting capabilities are built on Exago, so that we can put the power of data reporting and analysis at your finger tips.
Key Benefits of the Integration:
Over 200 out of the box reports so that you have access to slice and dice your data easily.
Express reports with drag and drop interface and an Interactive mode that allows "on the fly" analysis, sort, filtering, and more.
Multiple user interfaces from simple to robust to accommodate a variety of user needs.
For the advanced users, multiple report formats including cross-tabs and dashboards for maximum reporting flexibility.
Ability to embed charts, graphs, live/clickable URLs, drill down links, and more in reports.
Ability to add formulas and functions in reports and ability to create custom functions.
Ability to export reports/data in .xls/.xlsx, RTF, PDF, and .csv formats.
Schedule reports so that you have them ready and in your inbox when you need them.
---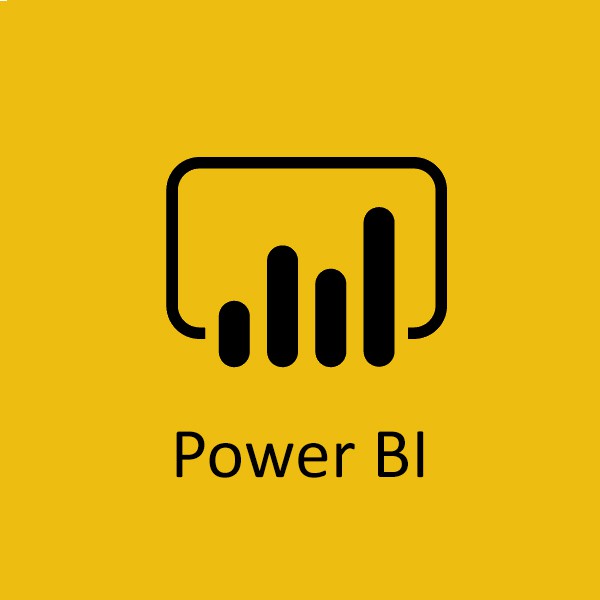 Power BI
Power BI is a business analytics tool by Microsoft. Used by thousands of businesses, it is a powerful tool to analyze and visualize data. The CRM's Smart Dashboards are built on Power BI.
Key Benefits of the Integration:
Advanced reporting and data visualization with the push of a button.
Simple, easy to use filters and controls gives users access to both summary and drill down data.
Control of table and chart sort order and sort field.
Ability to export both summary and drill down data to Excel.
---

Museum Anywhere

Generate virtual/digital membership cards for your CRM members.
E-Cards for easy access to membership cards on mobiles.
Automatic renewal reminders on the mobile.
Built in bar codes to automate check in for your members.
Key Benefits of the Integration:
Contactless/digital membership cards via Mobile App to save time, paper, and money.
Sync between our CRM and Museum Anywhere to create virtual cards for your current and ex-members.
Send renewal reminders to your members on their phones.
---

Zoom

Sync CRM events directly to Zoom for online meetings.
Key Benefits of the Integration:
Automatically create a Zoom meeting room for events configured inside CRM
Trigger automatic registration confirmations with Zoom "join meeting" URL for registrations completed inside CRM
Automatically mark attendance inside CRM for Zoom meeting attendees
Automatically reconcile schedule differences between CRM event schedule and Zoom event schedule
Integration works for single date events, repeating events, and multi-session events.