Manage Memberships Part I: Overview

From the Main Menu, select Manage Memberships.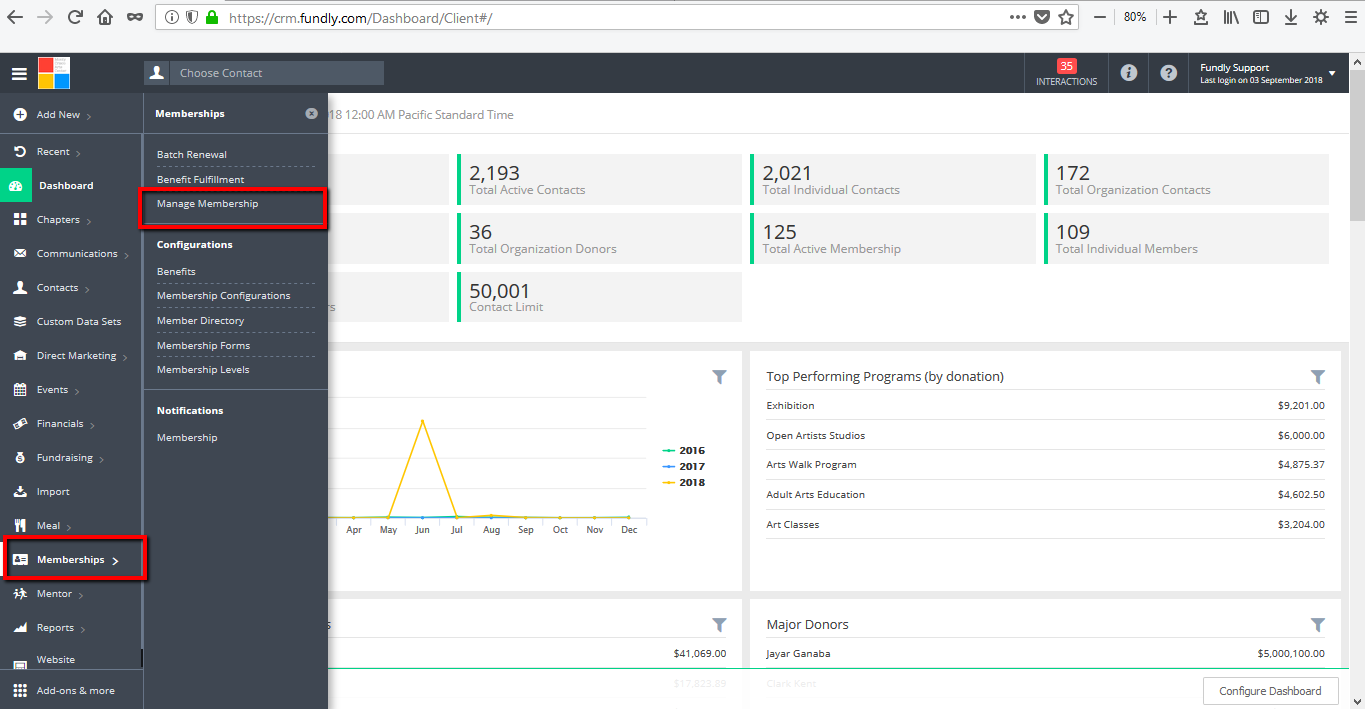 From the Memberships Index screen, you can view all current and past (inactive) memberships using the tabs at the top of the page and also using the filter options to filter the list by Membership End Date, Contact Name or Membership Level (keyword search), or Membership Fee/Amount.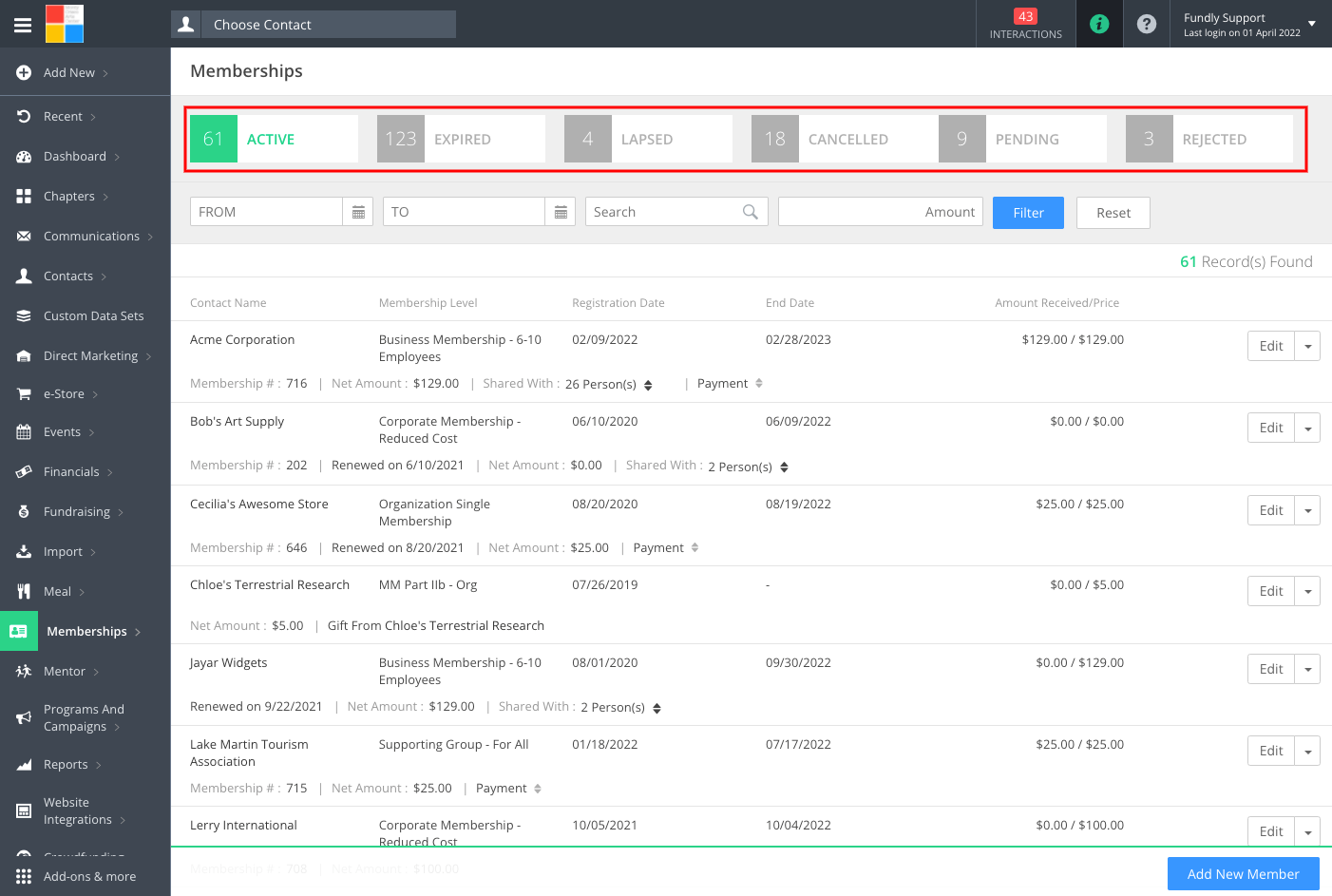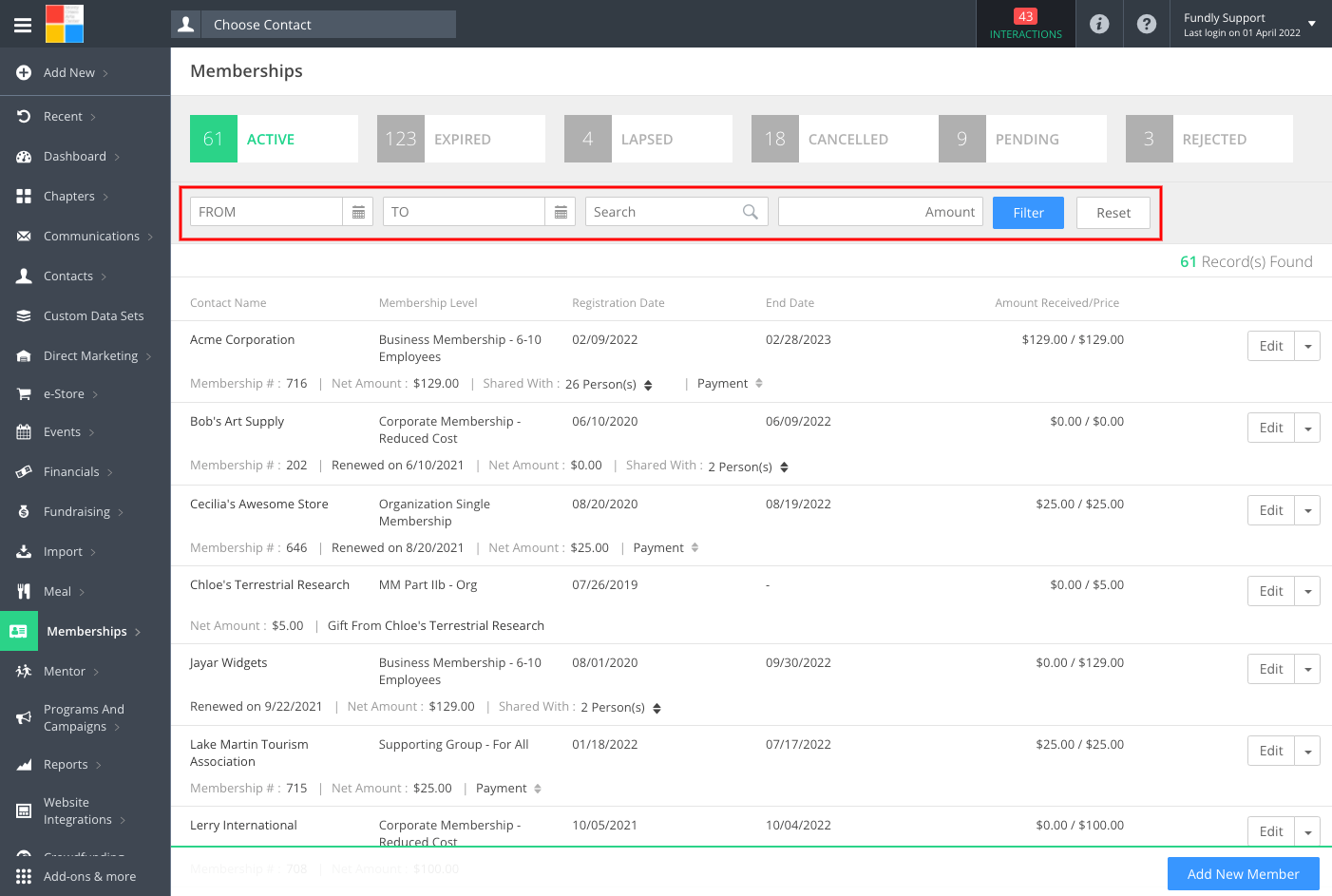 From the drop down to the right of any membership, you can:

Edit (edit an existing membership, including cancelling a membership)
Renew (renew an existing membership, even if it's expired; this function allows you to renew one member at a time. Use Batch Renewal from the left hand menu to renew multiple members at once).
Change (change an existing membership to another membership level/category)
Transfer (transfer a membership from one contact to another, such as when one spouse dies and the membership is transferred to the surviving spouse)
Void (erase a membership so as to keep the paper trail; this function is NOT used to cancel/end early a valid membership. Follow our tutorial on cancelling a membership instead.)
View the Member Form (this is the only place/way to see custom fields on a membership form. The data in regular member form fields and custom data sets fields on the form can also be seen in reports/reporting, but the data in custom fields can only be seen here on Member Form).
View History (see the member's entire membership history from first join/start date and all renewals, voids, transfers, and upgrades/downgrades).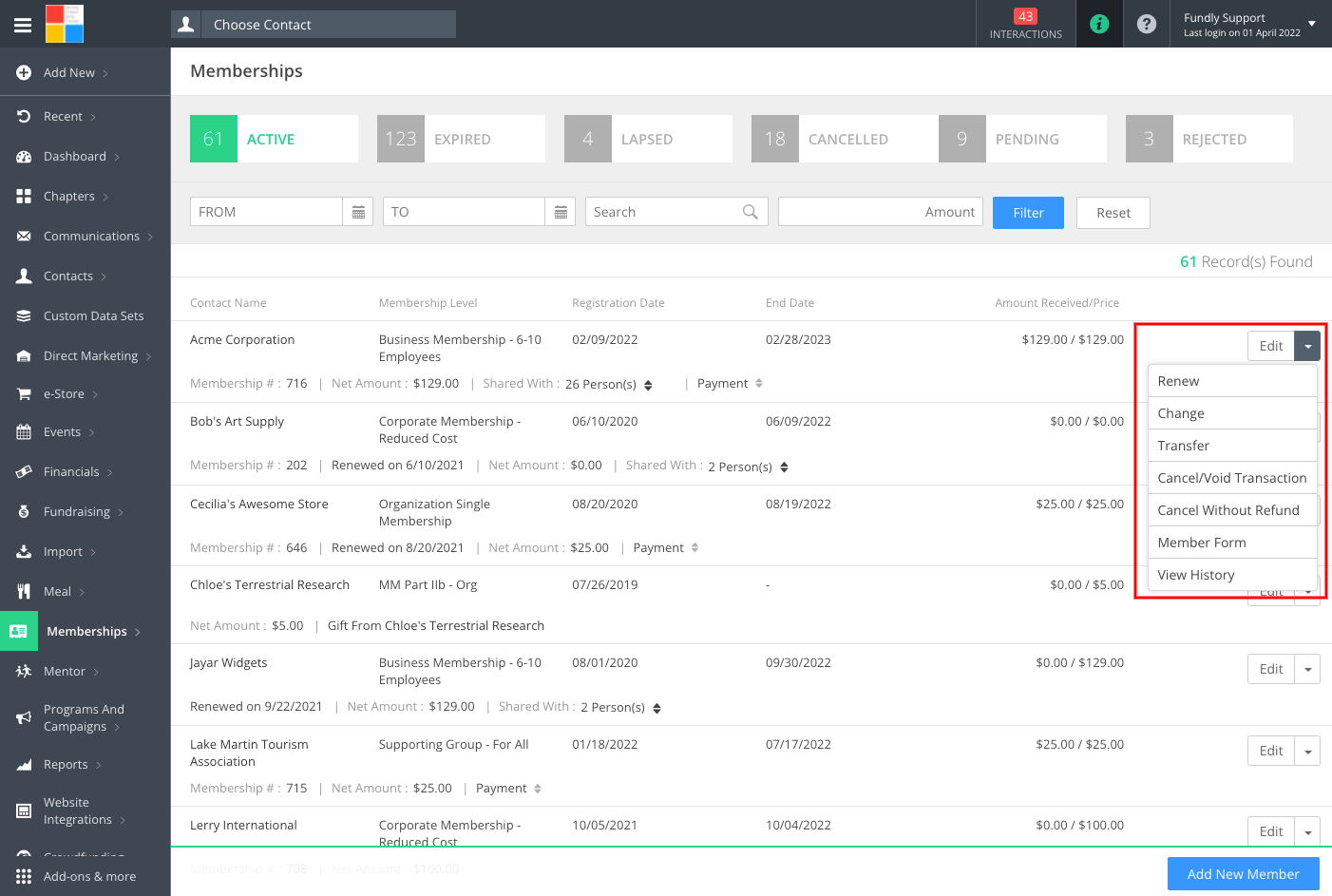 To Add a New Membership, follow our tutorial on Adding Memberships.
To Cancel a valid membership (non-data entry mistake) follow our tutorial on Cancelling Memberships.
To Delete a membership (without keeping the paper trail) - go to the Invoices Index area and delete the associated invoices. Otherwise, to keep the paper trail, follow the tutorial on Voiding Memberships.