In order for a Mailchimp contact to be synced from MailChimp into the CRM the following must be true.
The contact has a first and last name in MailChimp
The contact must be subscribed in MailChimp.
The contact must be added to MailChimp via online sign up or individually.
Field Name Settings in your Mail Chimp account MUST not be changed - First Name field MUST have the label FNAME and the Last Name field MUST have the label LNAME (the field labels in the screen shot below are incorrect; this screen shot is simply to illustrate the page/settings we are referring to)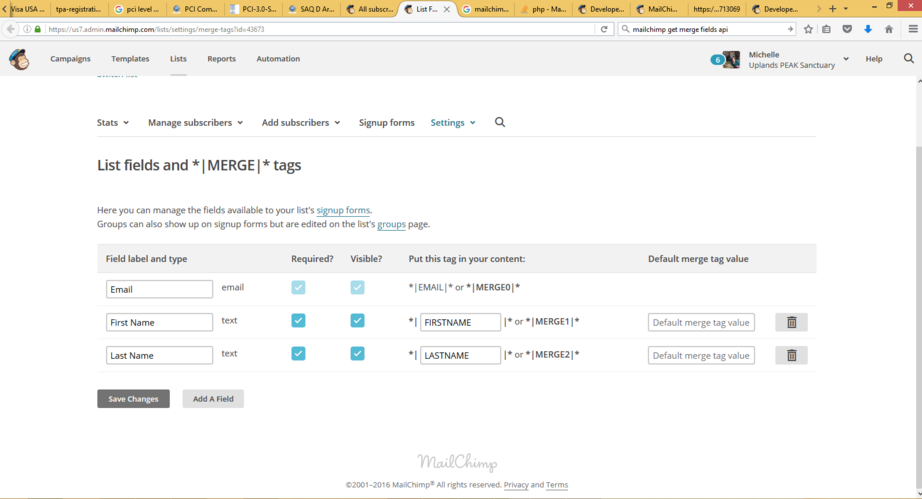 Contacts that are imported will NOT trigger an update in MailChimp that will cause those contacts to be pushed into the CRM. Instead of importing contacts to MailChimp, instead import/add them to the CRM first.
If you must import contacts into mailchimp first, you will need to take a "Bulk Action" on the contacts to trigger an update in MailChimp. Below is one way to cause this to happen.

Create new temporary list.
Import subscribers via CSV/Excel copy/paste (or upload) into your new temp list.
Apply a 'Bulk Action' to move all contact in the temp list into your actual target list. (Webhook will fire here)
Remove subscribers from temp list so it'll be ready to go for your next import.

However, as mentioned, the most ideal steps are to import the contacts into the CRM, and from there they will be synced into MailChimp.