Membership Directory Part I: Configure Membership Directory
The Member Directory allows users who have integrated their Fundly CRM with their website (via Pages or WordPress Plug-In) to publish the names and selected information about their members to their website in a searchable directory [please note: at this time, website integration via Morweb does not support the membership directory]. The directory can be used for networking purposes or to help potential customers/clients find members of an association (doctors, lawyers, mediators, trainers, consultants, etc.).
To configure the Member Directory, from the Main Menu, select Configurations.
Scroll down to the Membership section (or select Membership from the menu on the left), and then select Member Directory.
On the Configure tab, choose whether members require staff approval to appear in the directory (this is different/separate from requiring staff approval for membership, which is set when configuring the membership categories/levels. If a membership requires staff approval, then the member's name will not appear in the Pending or Approved tabs of the Member Directory until the membership has been approved).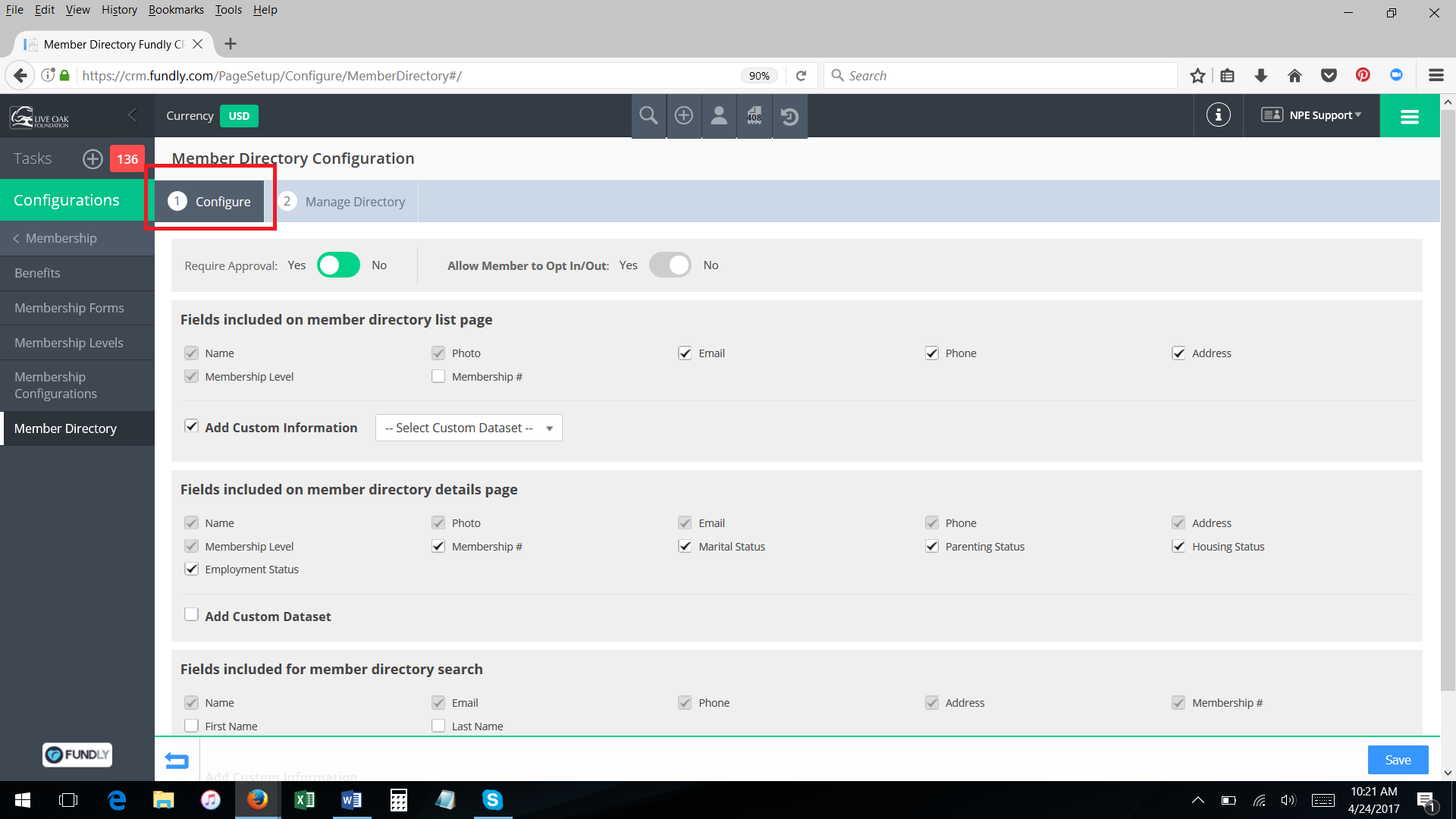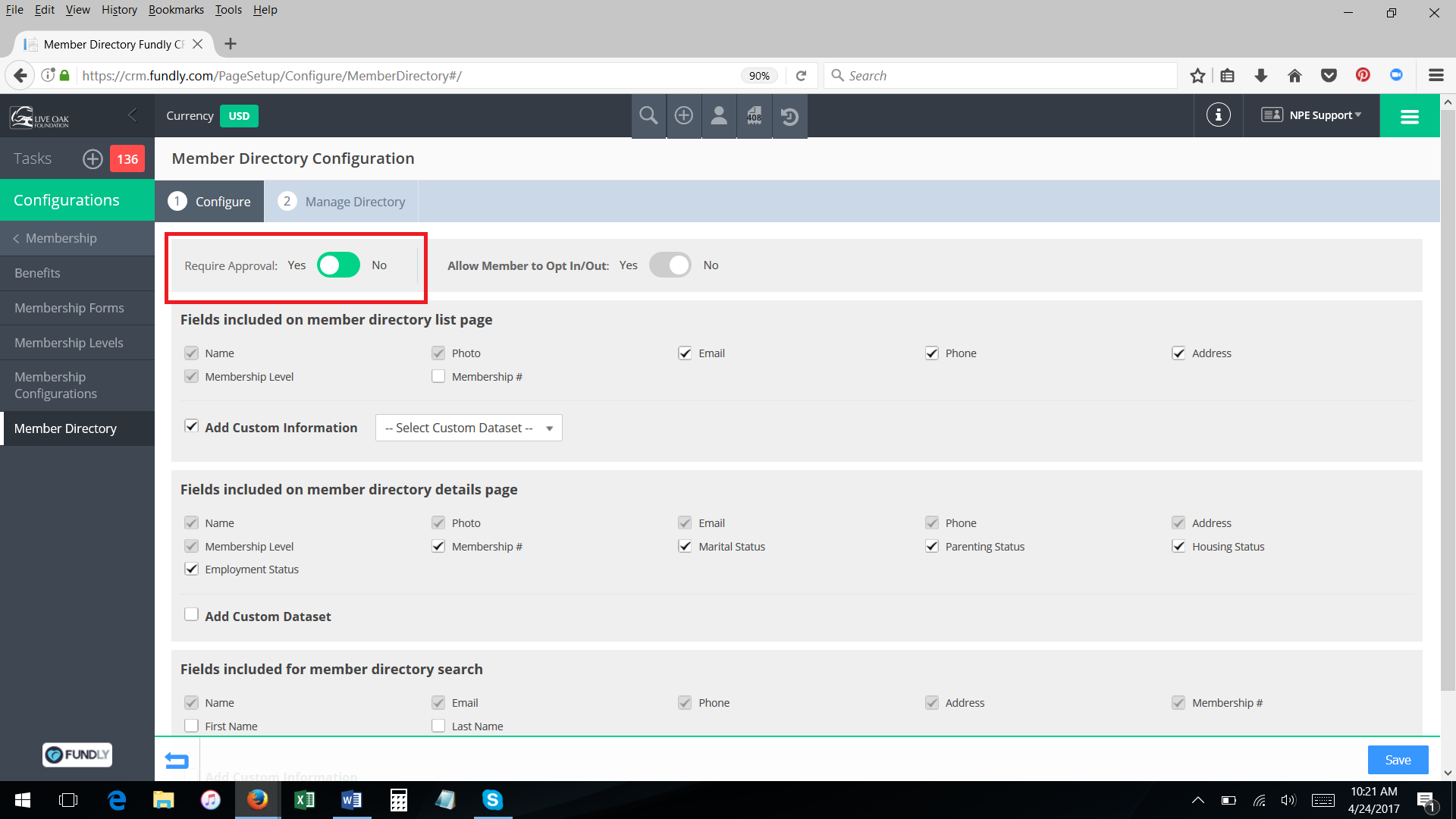 Allow Member to Opt In/Out gives the member the ability to control whether or not their name appears in the directory. You may require that all members appear in the directory (giving them no option to opt out).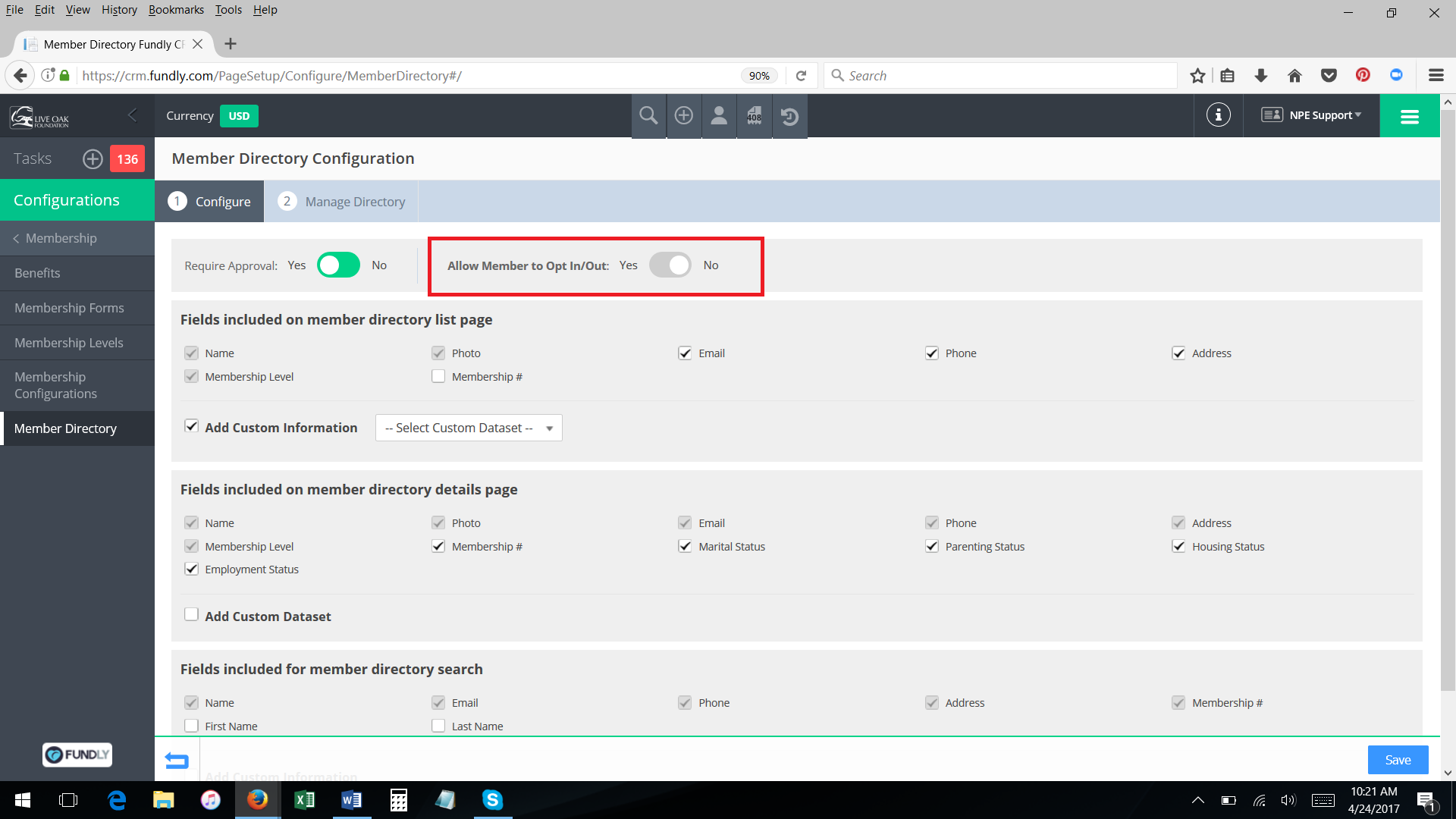 The Fields to Include on Member Directory List Page allows you to select which information appears on the main directory index page for each members.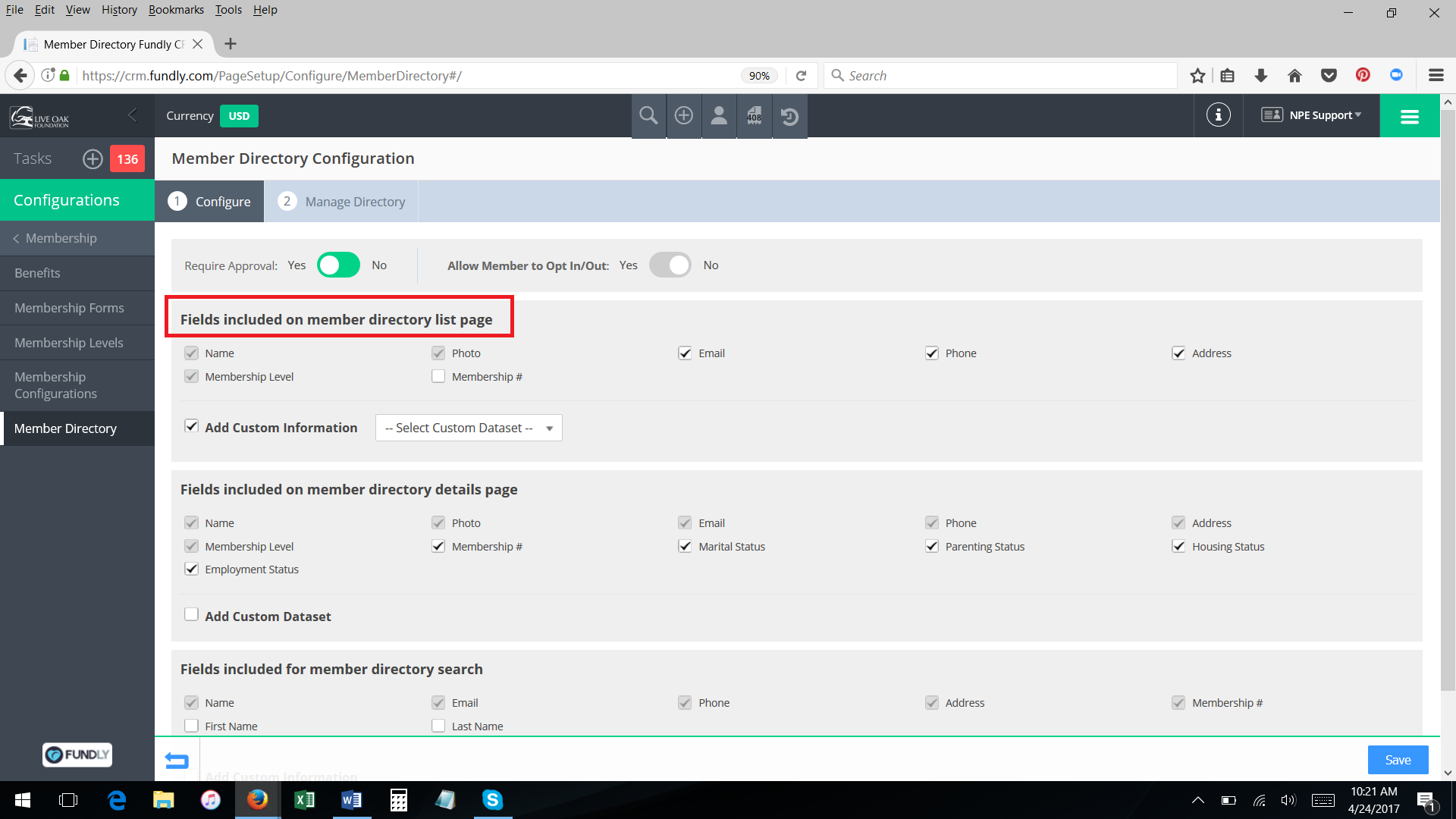 Add Custom Dataset allows you to add the fields from a custom data set to the index page. However, keep in mind that only custom data sets that are affiliated with the "member" contact type will be available to select here.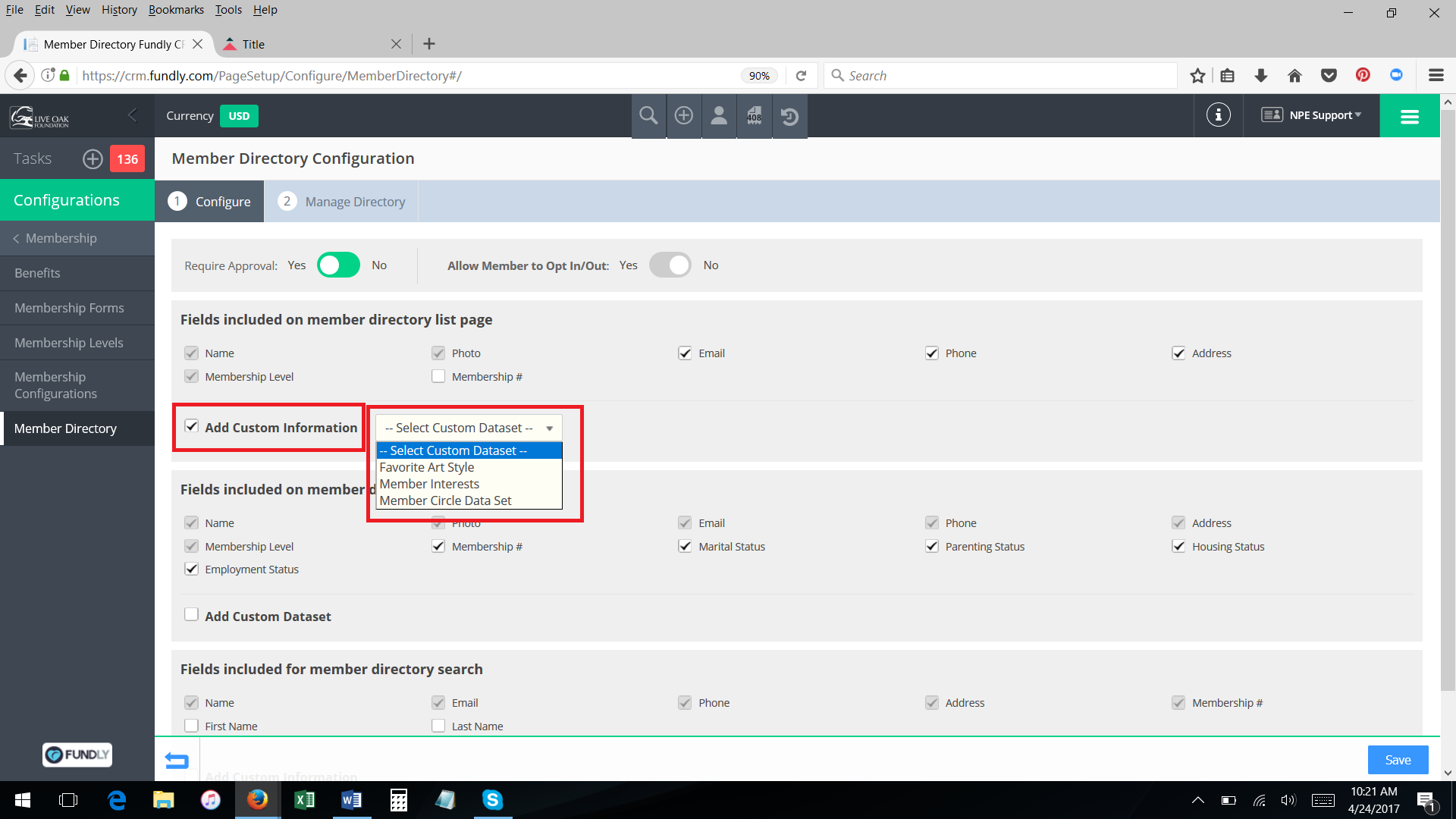 Fields included on Member Directory Details Page allows you to select which fields appear on the individual member's directory/detail page.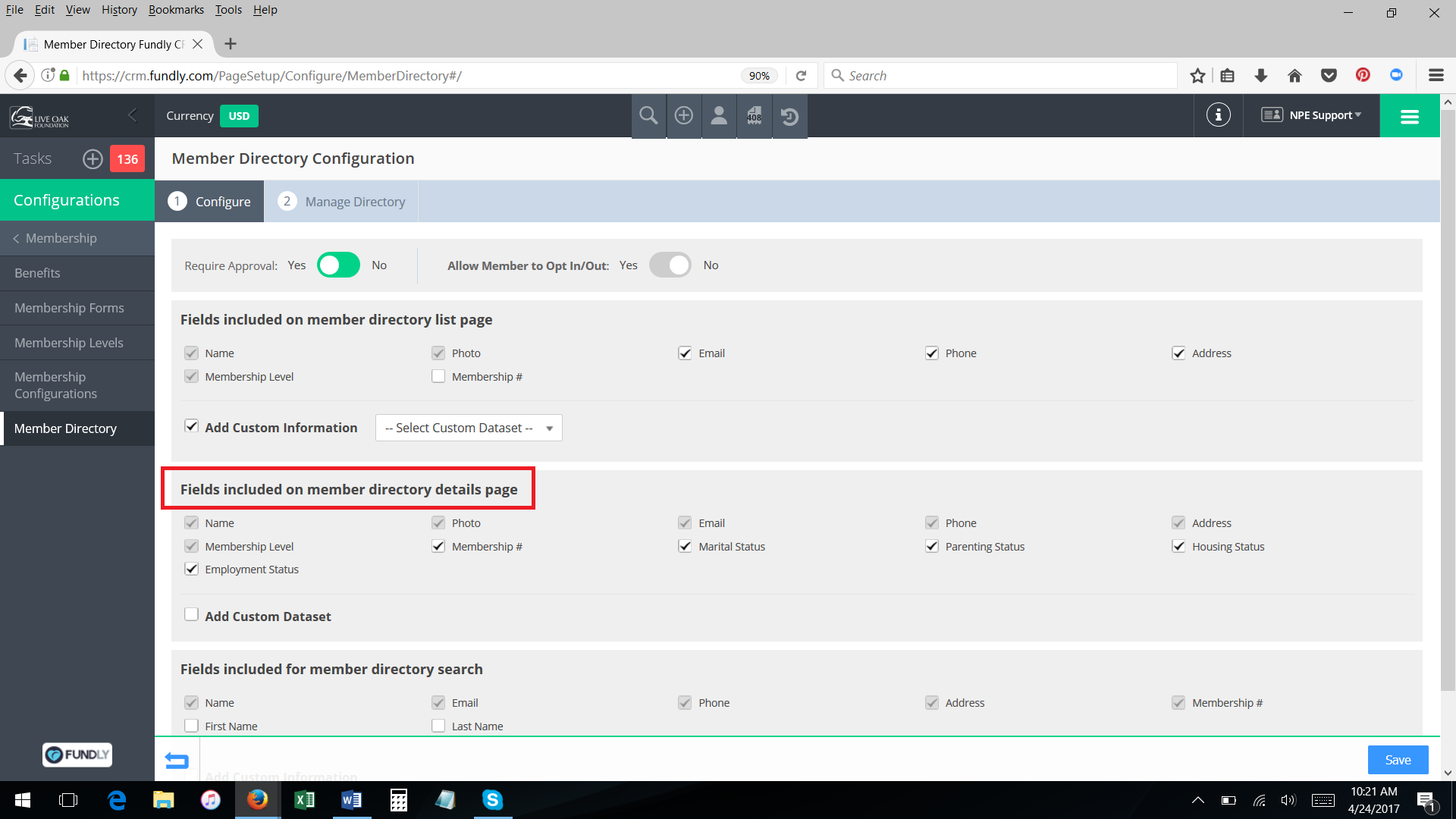 The Fields Included for Member Directory Search allows you to configure which fields users can search on within the directory search screen on your website.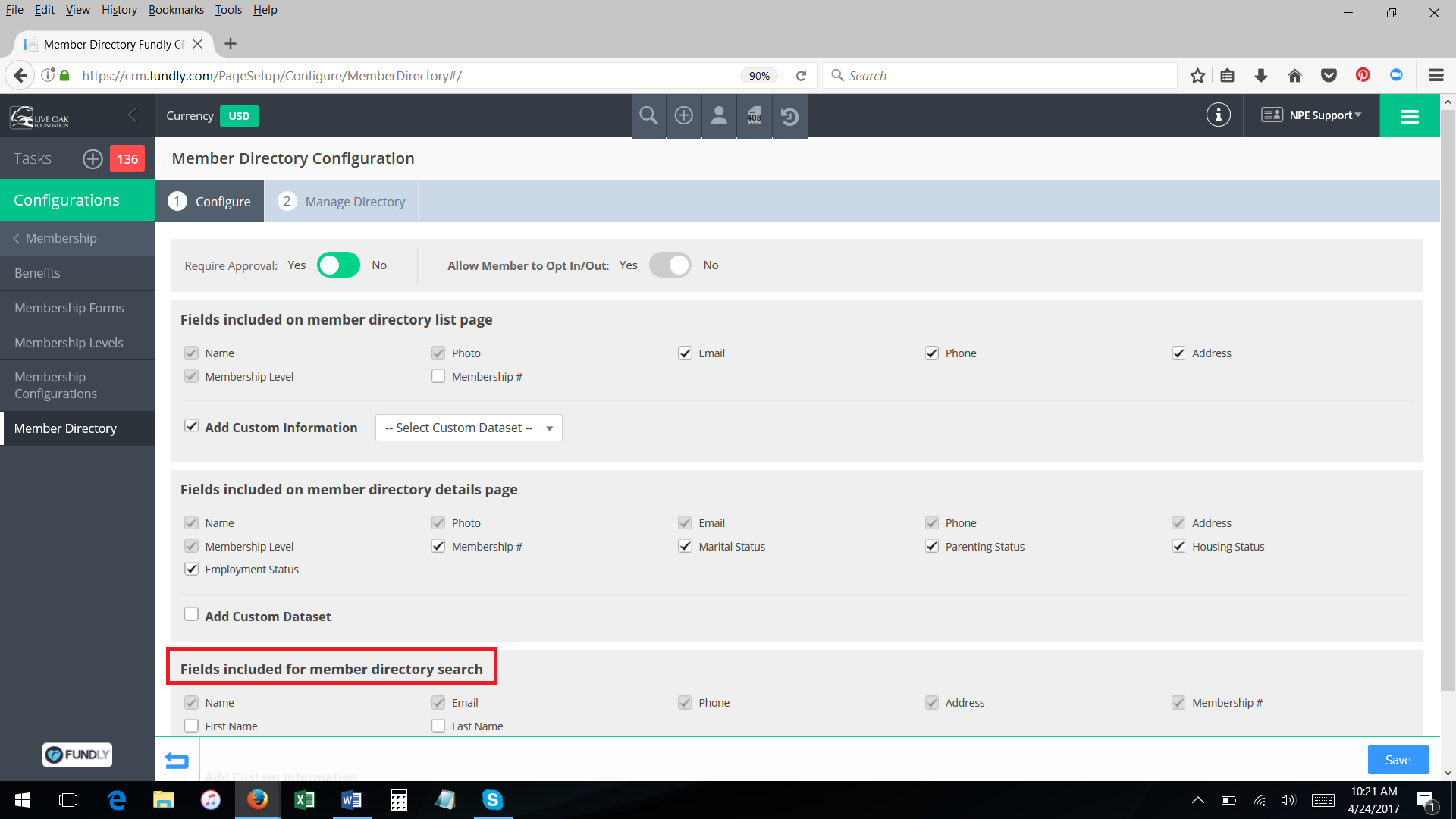 When you have finished configuring the information that will display on the Member Directory page, click Save.