We have replaced the label "volunteer" to "participant" throughout the platform. Many of our clients have asked for this label change to be all encompassing - to cover volunteers, students, interns, and others folks who want to partake in the opportunities.

The label change will be implemented system-wide, which consists of the back-end and the front-end (public site) interface, such as:
Dashboard
Menu
Opportunity configuration
Registration and login page on the public site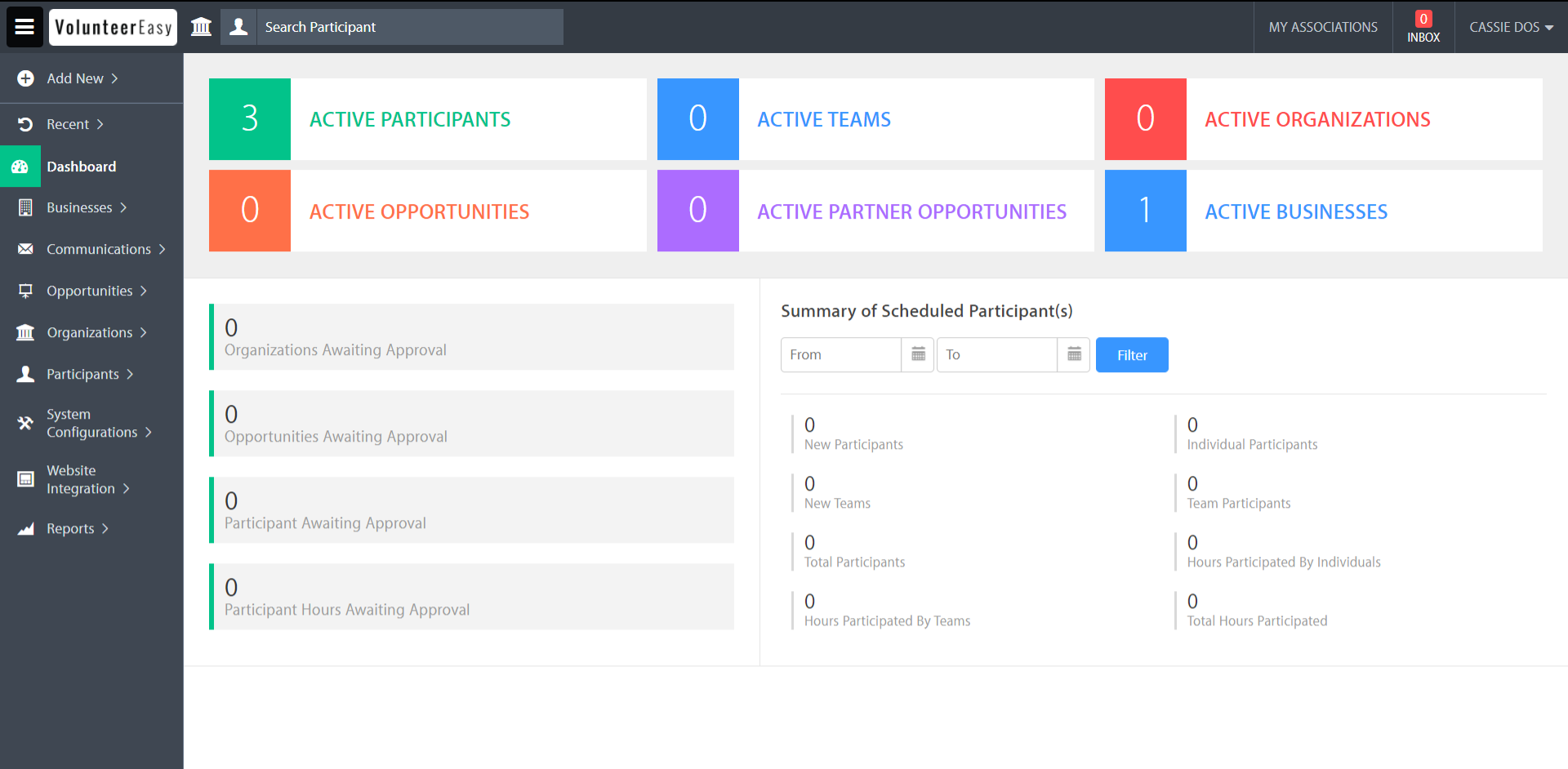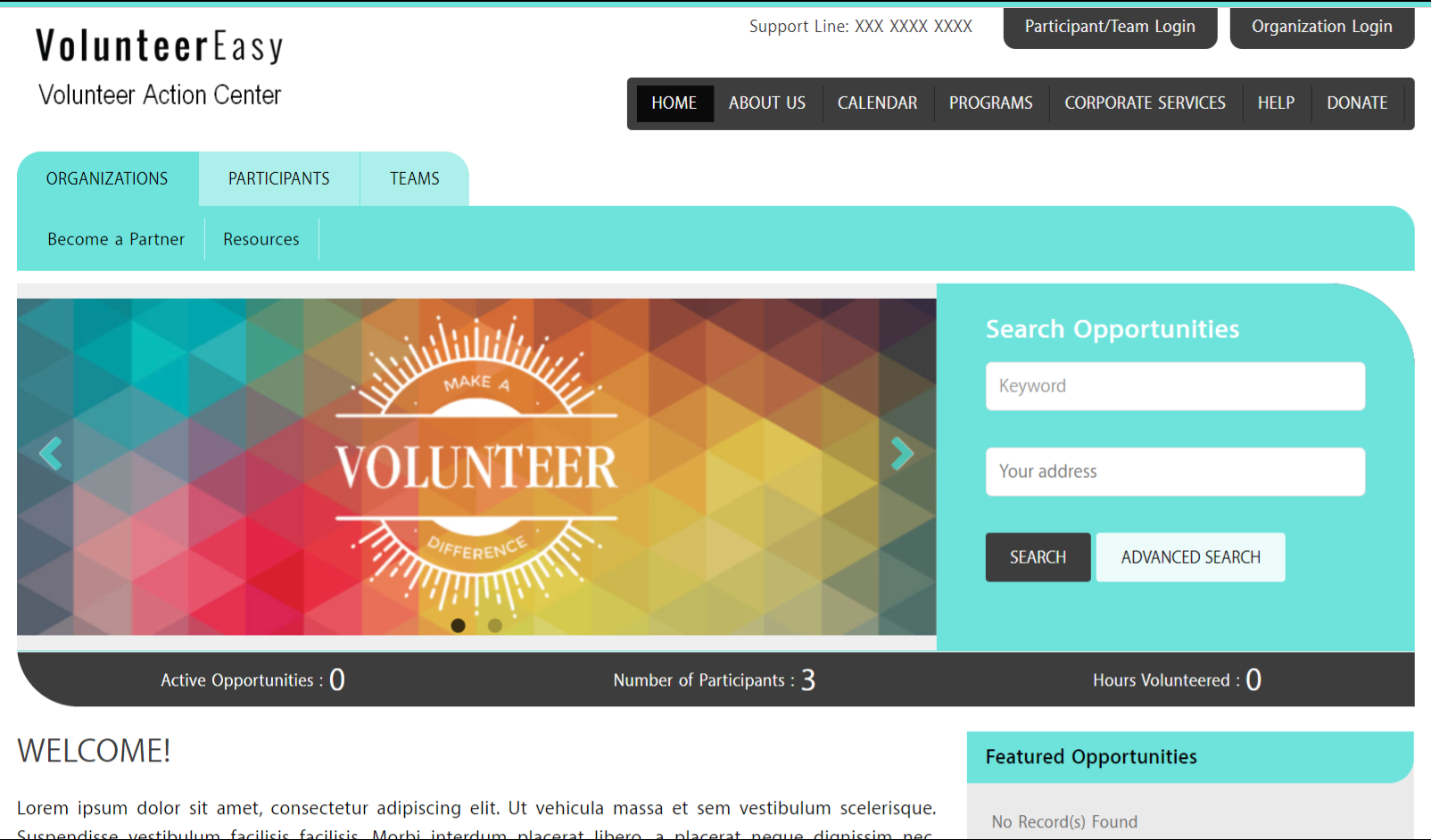 For Volunteer Action Centers and Organizations
Along with this change, we are adding a configuration that will allow the admin to switch back to the label 'volunteer'. This will cater to organizations who are focused on working only with volunteers.
To change the label, click System Configurations, then select Participant/Volunteer Label Change.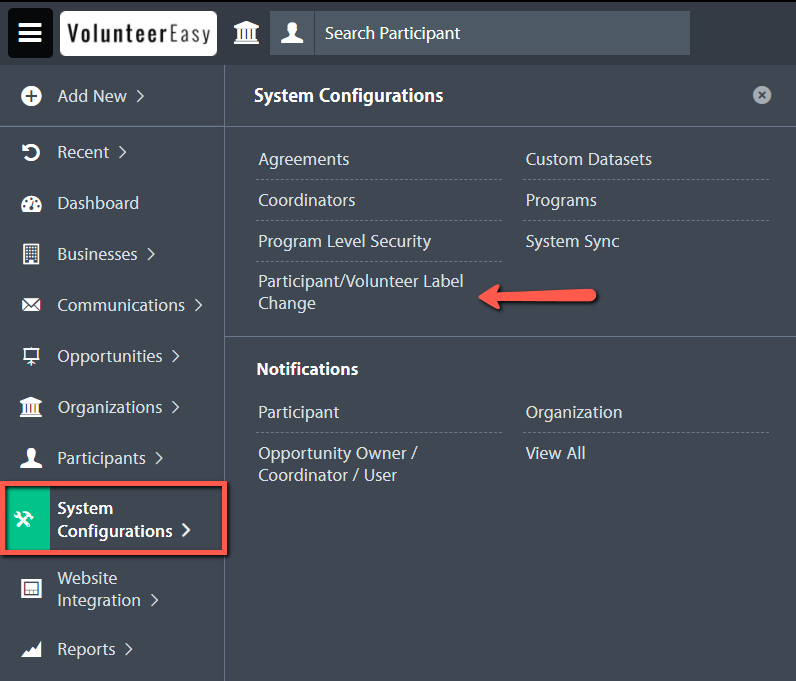 Toggle the slider to the preferred label, then click Save.