Agreements

VACs, universities and organizations have the option to require participants and partner organizations to sign an agreement (e.g. photo release waiver, liability waiver) upon registering or applying to a program or an opportunity.

1. From the Main Menu, click System Configurations.
2. Click Agreements.


3. To create an agreement, at the bottom right corner of the screen click Add New
Agreement.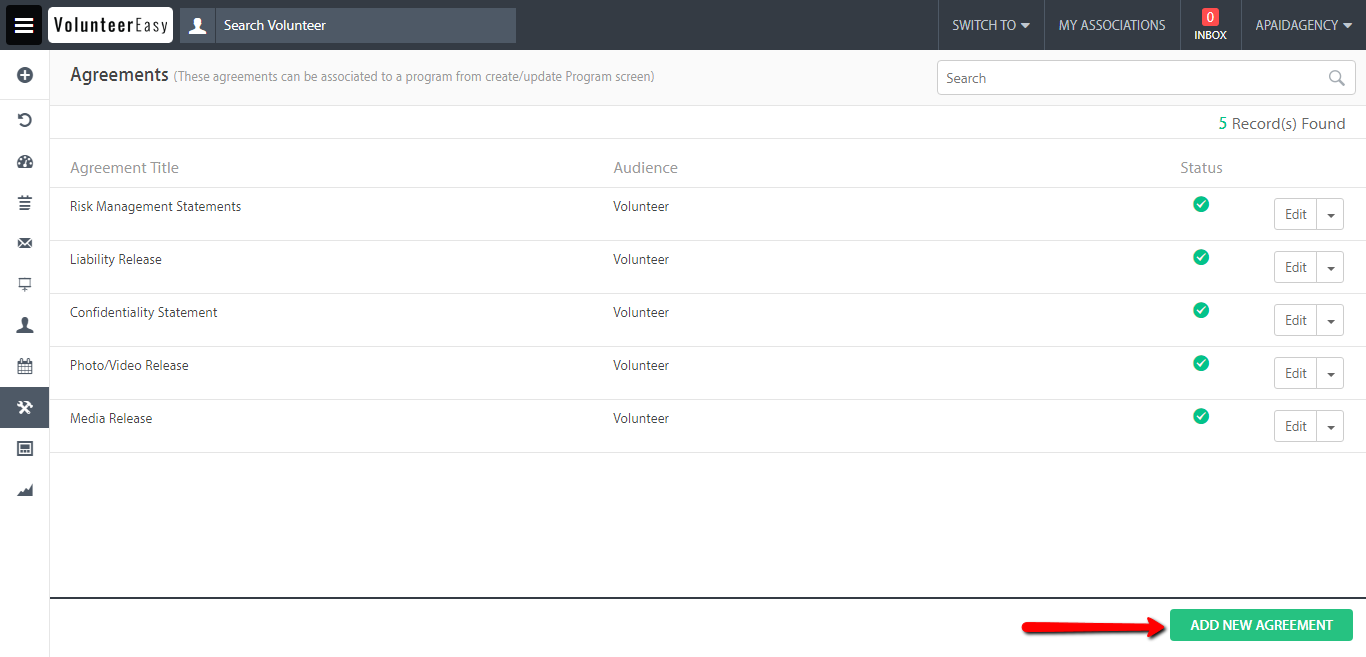 4. To inactivate this agreement, set the slider at the top of the screen to Inactive.
5. Enter an Agreement Title.
6. If the agreement is for organization sign-up, next to "Applies to", select the "Organization" checkbox.
If the agreement is for participant sign-up, select the "Participant" checkbox.
If the agreement is for teams, select the "Team" checkbox.
8. To add a document containing the agreement:
a. Select the Upload Agreement button.
b. Click on Click here OR Drop file here.
c. Select the desired document from your computer.
9. To manually enter the agreement content:
a. Select the Agreement Content button.
b. Enter the content of the agreement. If desired, you can use the formatting options
available.
10. When done, click Save.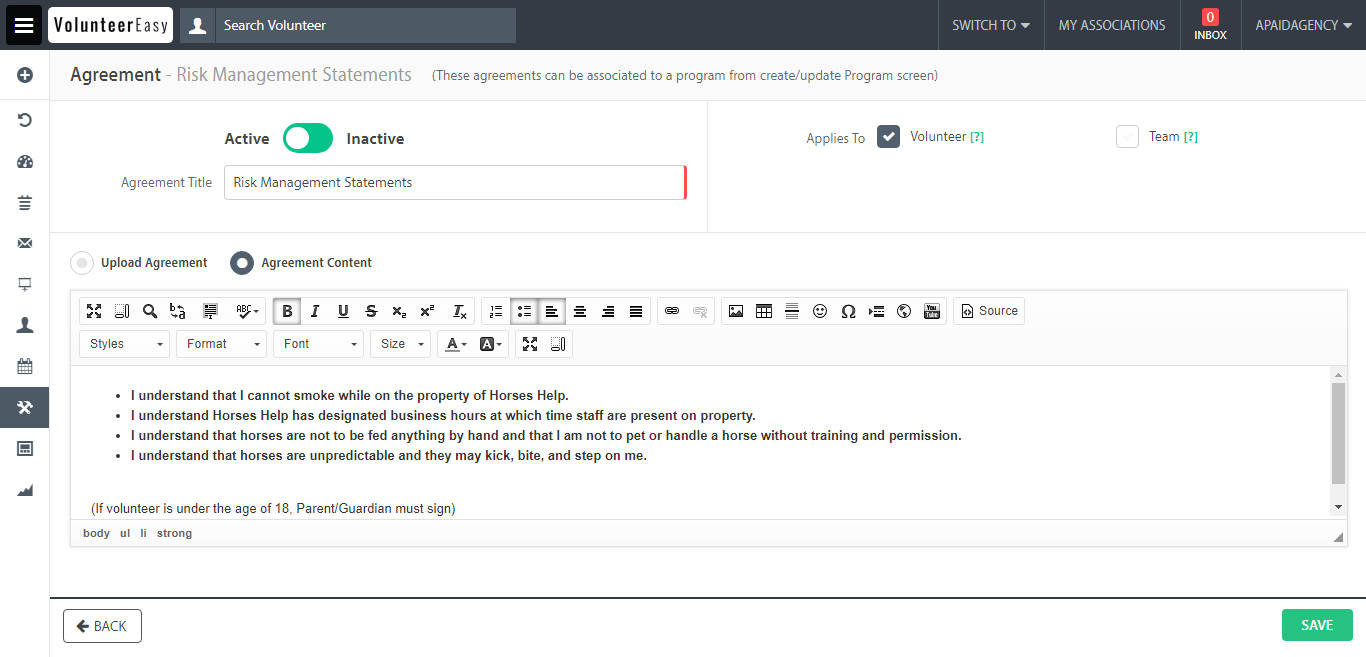 11. To edit an agreement: Access your agreements and click Edit next to the desired
agreement. Follow steps 4-10 above to make edits.
12. To delete an agreement: Access your agreements and click Delete in the dropdown
menu of the desired agreement.


How the Agreement forms are displayed on the registration form: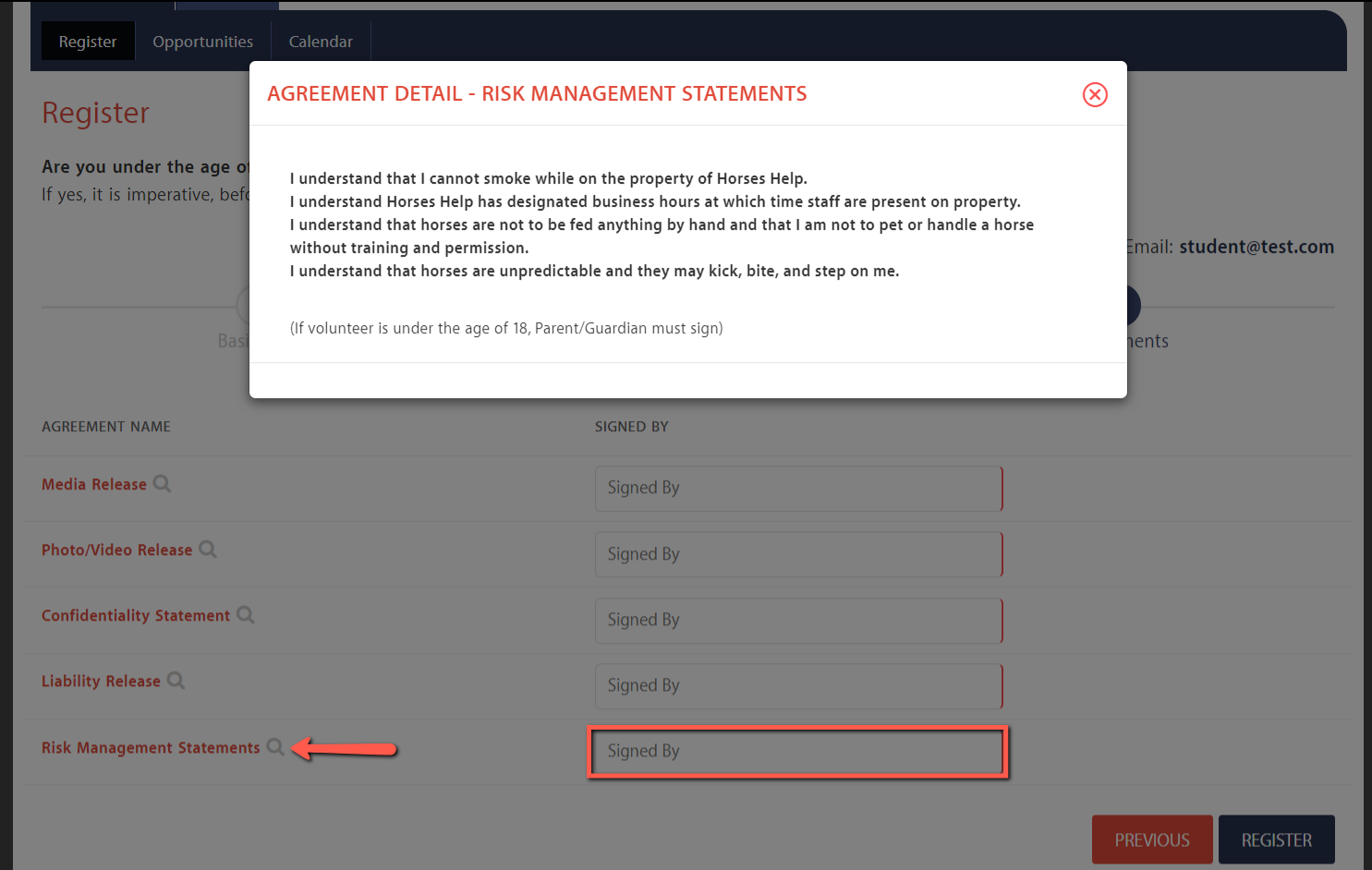 Note: For new/unsigned agreements, they will be displayed in a pop-up once the participant, team or organization logs in to their account.