Labels and Letters: Add Chefs:
Chefs are the teens and adults who prepare the food items for client delivery. Users can configure the list of chefs from within Fundly CRM. Chef names are static names entered in to the participating chefs configuration screen. Chef names do not link to contact records and no information about chef participation is displayed anywhere in the system except inside Labels and Letters (participating chef names can be added to client letters to show who prepared the various food items in that day's meal).
To begin, from the Main Menu select Configurations.
Scroll down to the Meal section or select Meal from the menu on the left and then select Participating Chefs.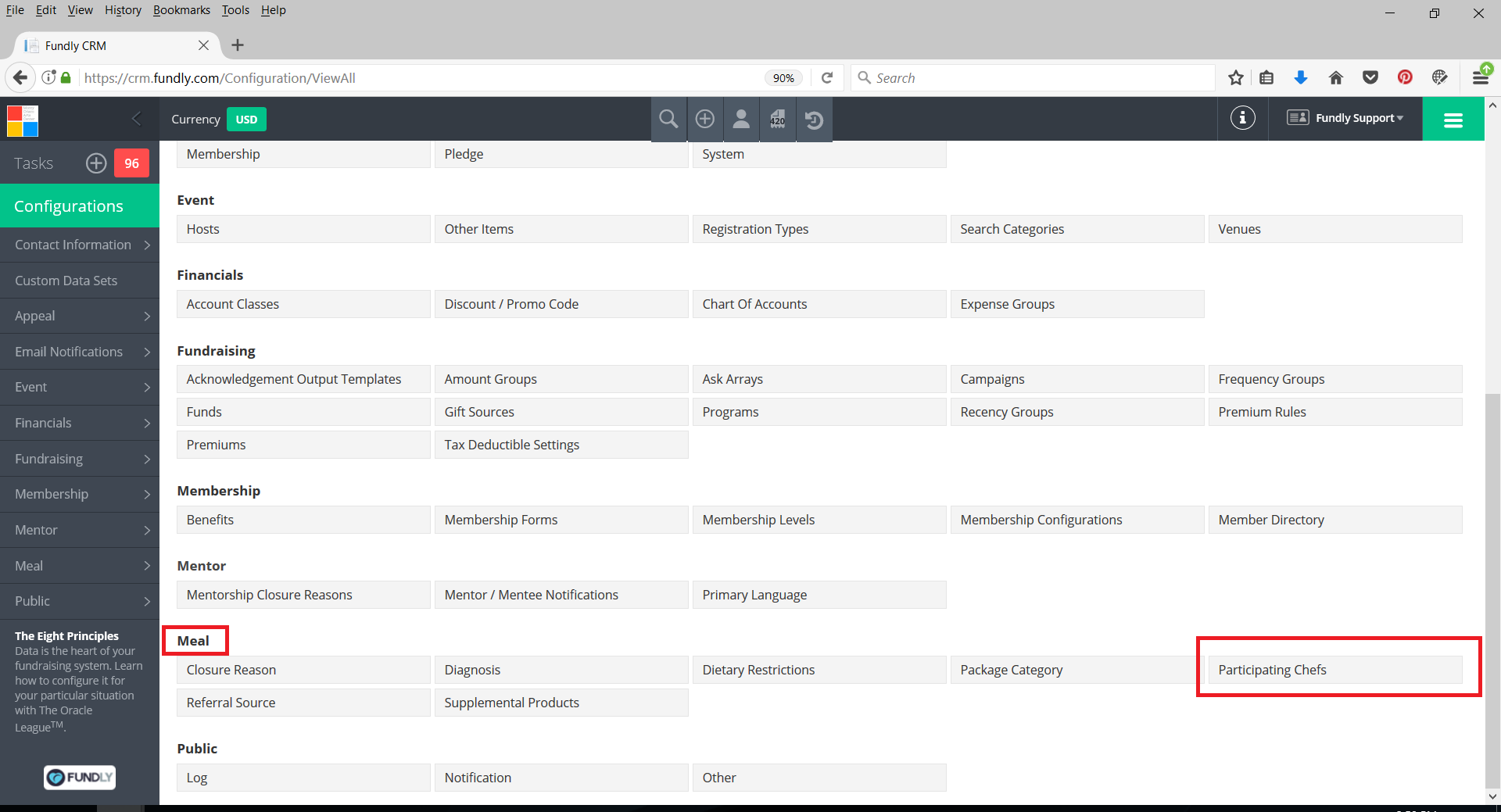 On the Participating Chefs index screen, you will see a list of contacts who have already been designated as approved chefs. The screen is divided into adult chefs on the left and teen chefs on the right.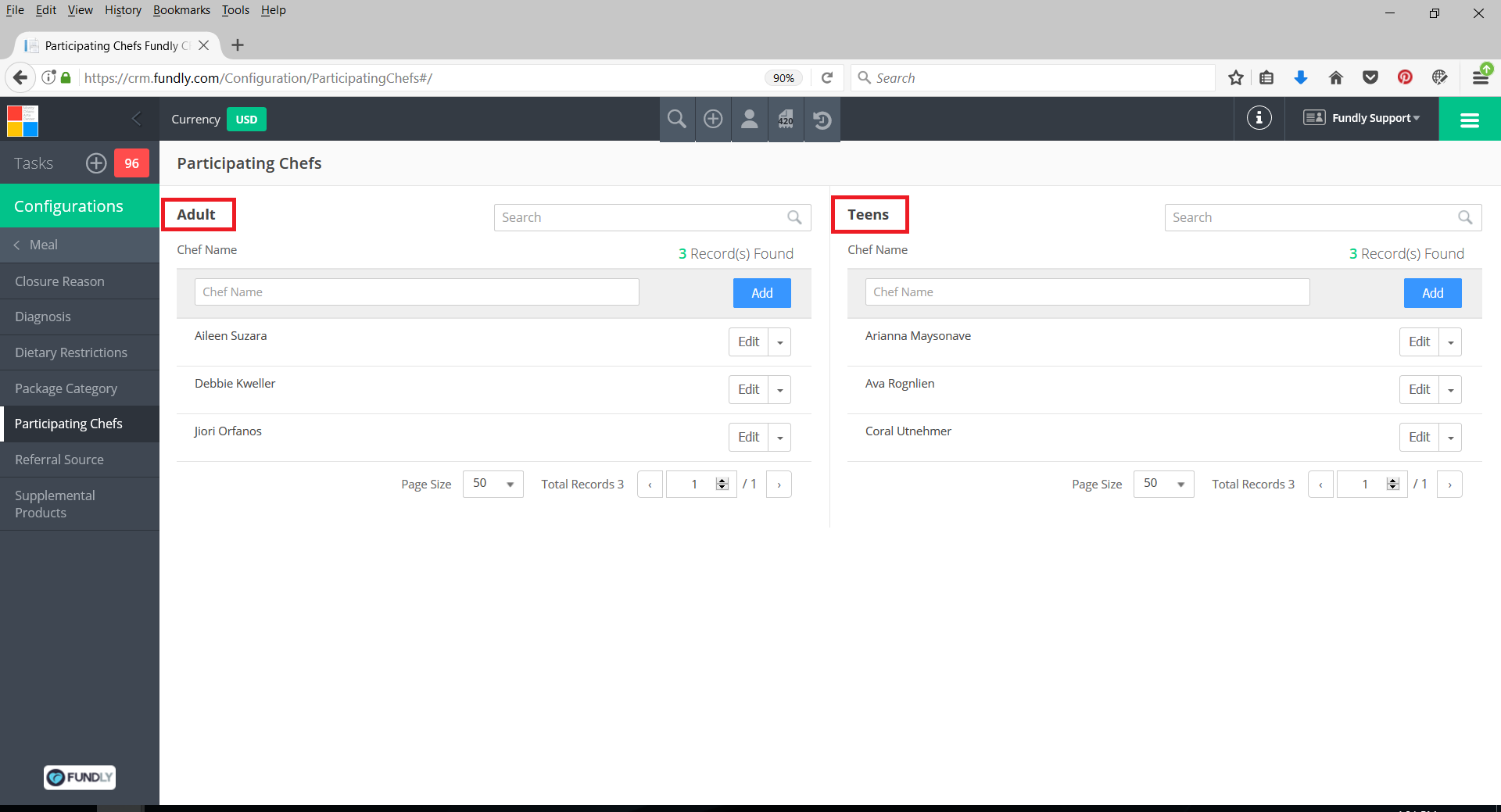 To edit an existing chef's name, click the drop down to the right of the chef's name and select Edit.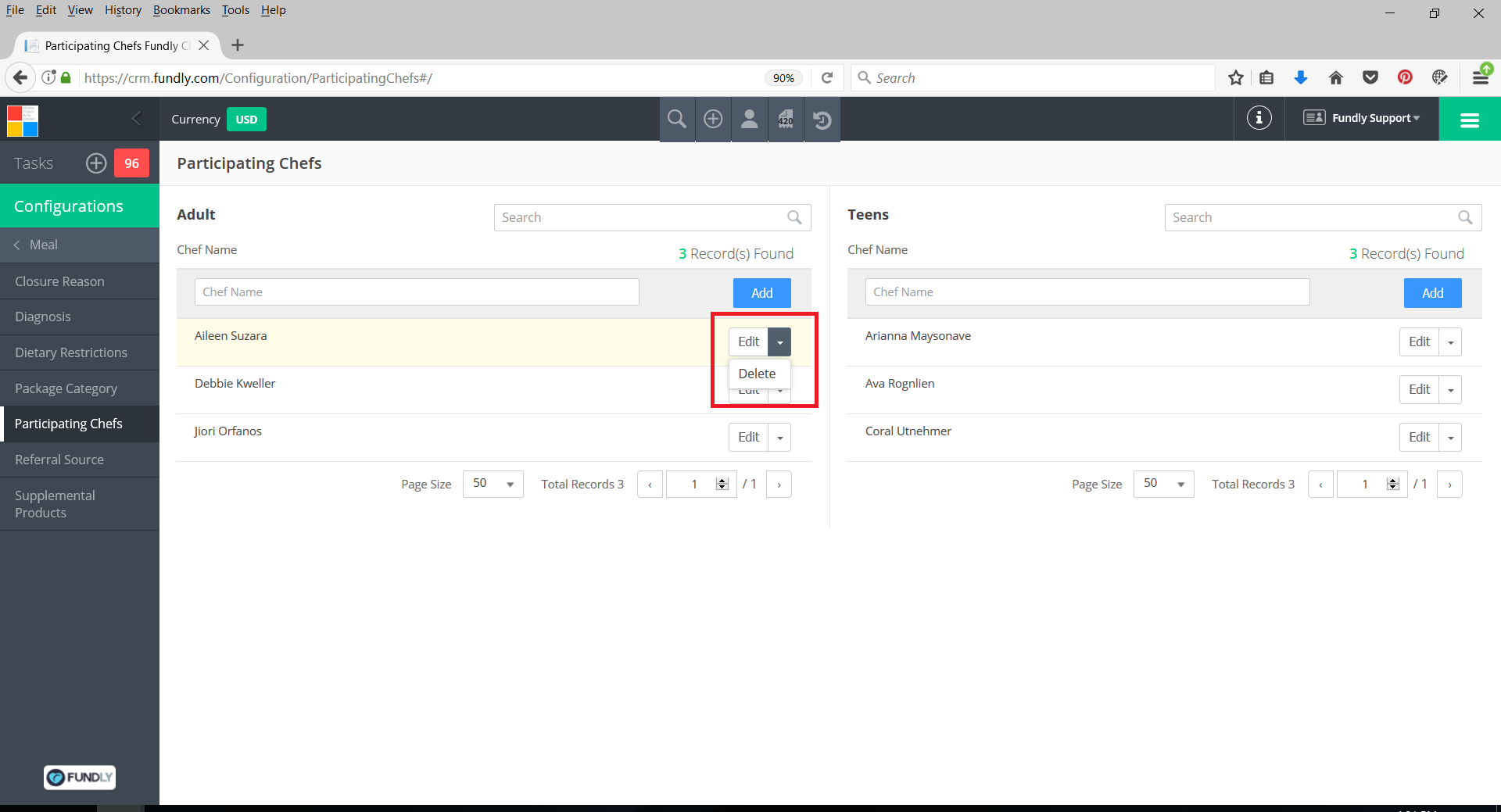 Edit/change the chef's name and then click the Save button to the right of the chef's name.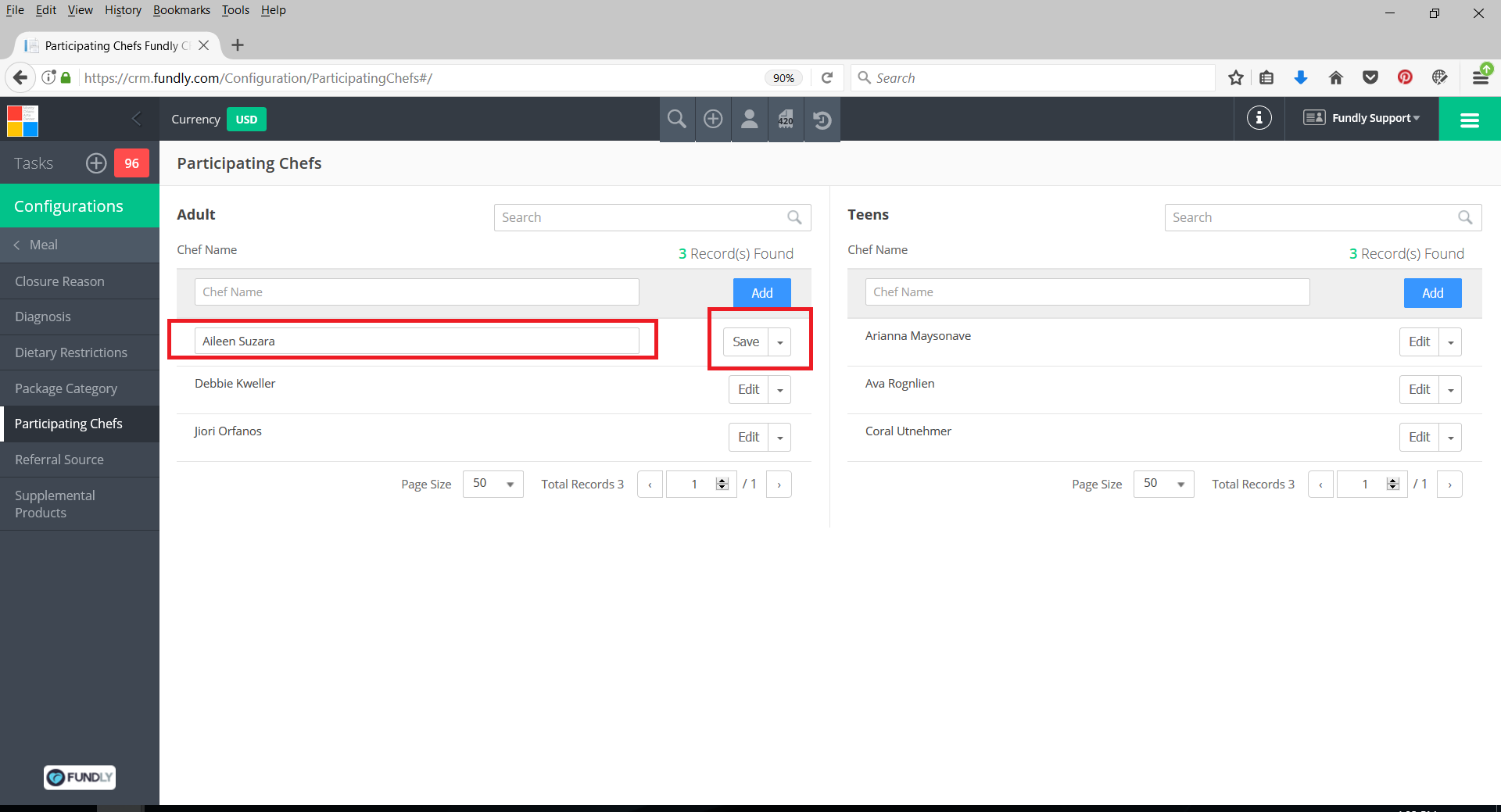 To delete an approved chef, click the drop down to the right and select Delete.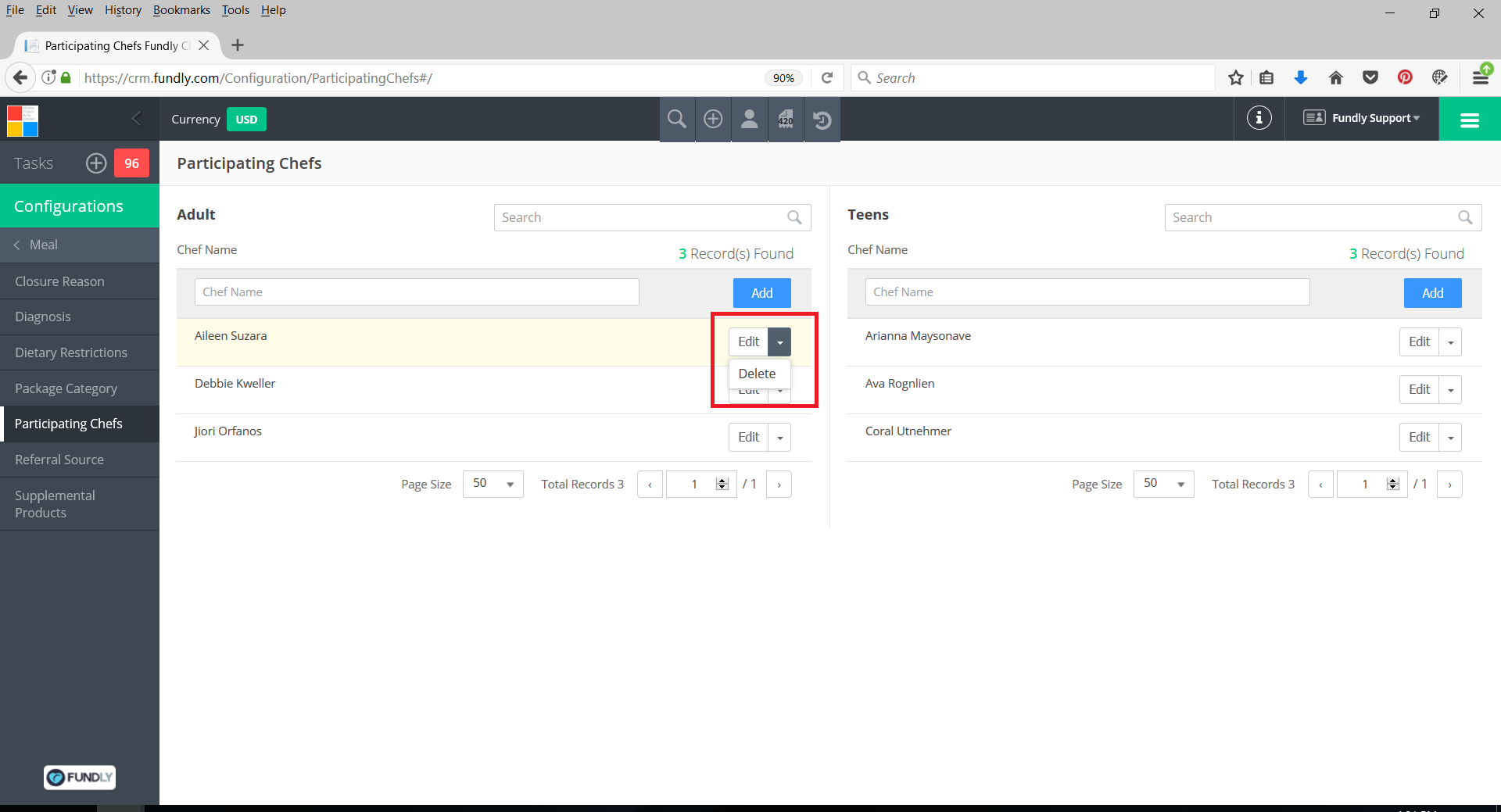 To add a new chef name, type the name in the Chef name field and click the blue Add button to the right.