Client Configurations: Configure Client Liaisons
Client Liaisons are program managers who coordinate a client's services/meal delivery.
Client Liaisons are added/managed from Fundly Connect; they are volunteers who have the Liaison tag added to their record.
To begin, log into your Connect account. Add or Edit the volunteer's record.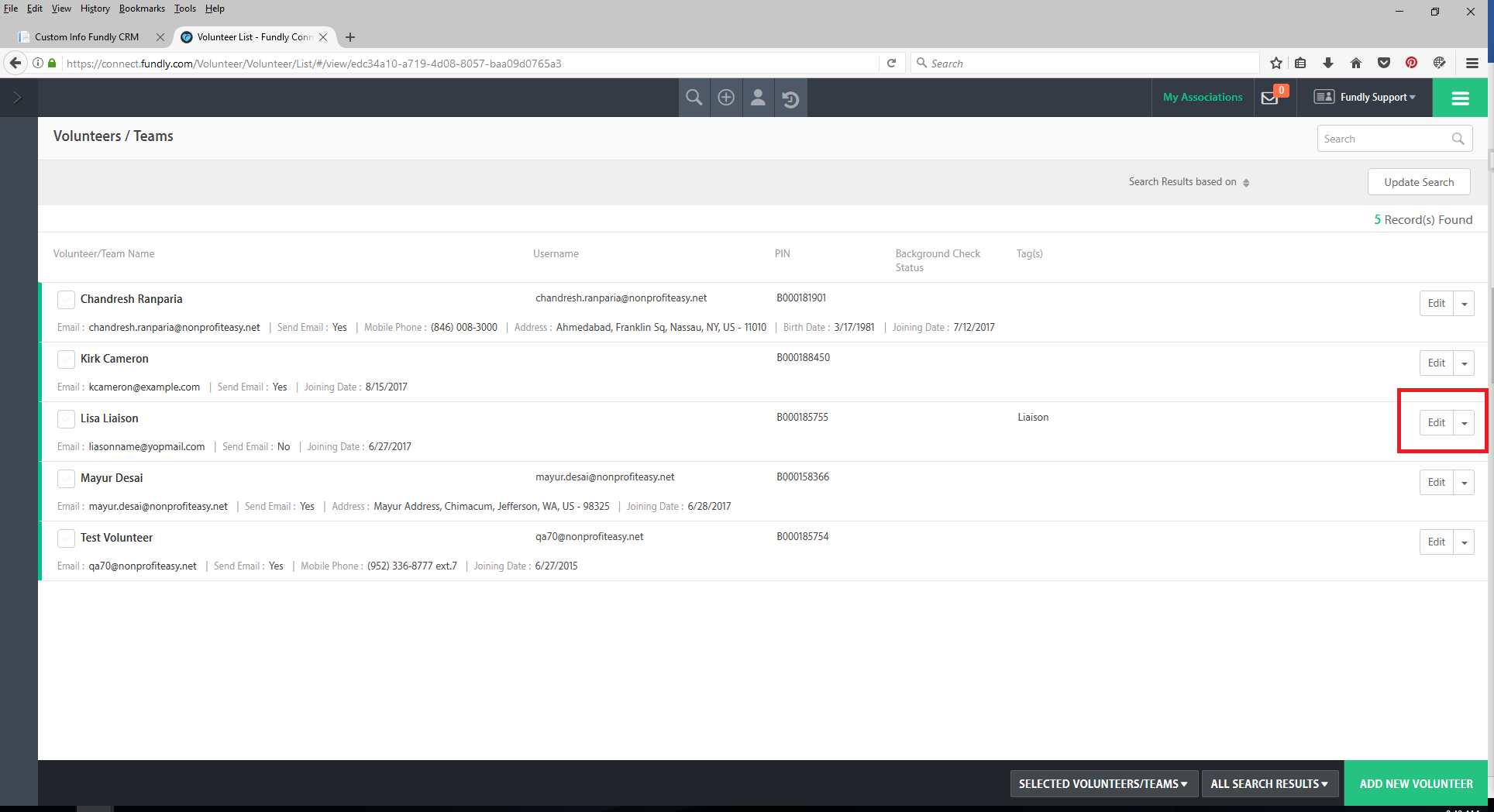 Under Tag(s), click the Add/Remove Tag(s)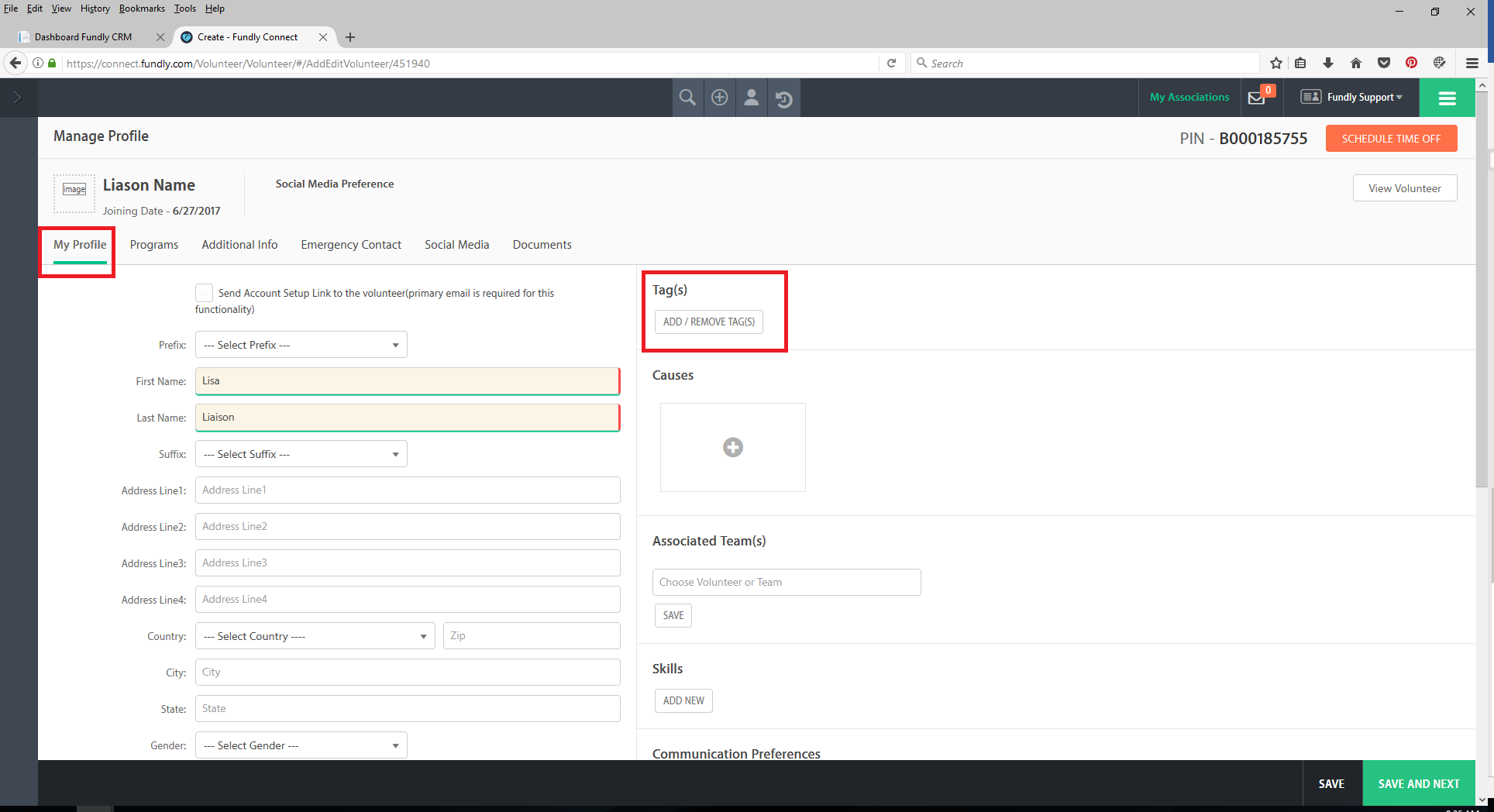 On the resulting pop up box, select the check box next to Liaison, then click Add.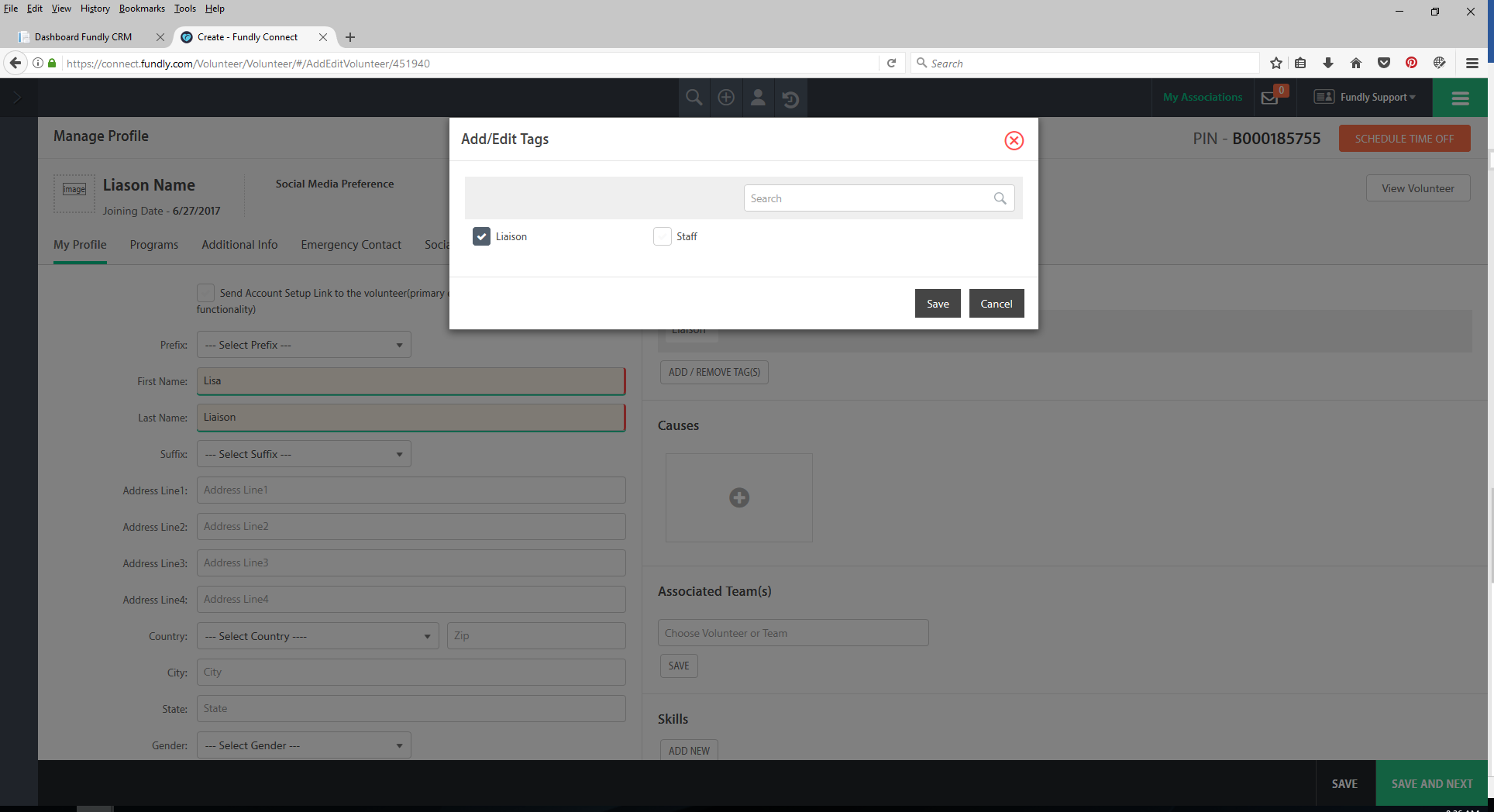 Save the volunteer record by selecting Save or Save and Next in the lower right hand corner to save the changes.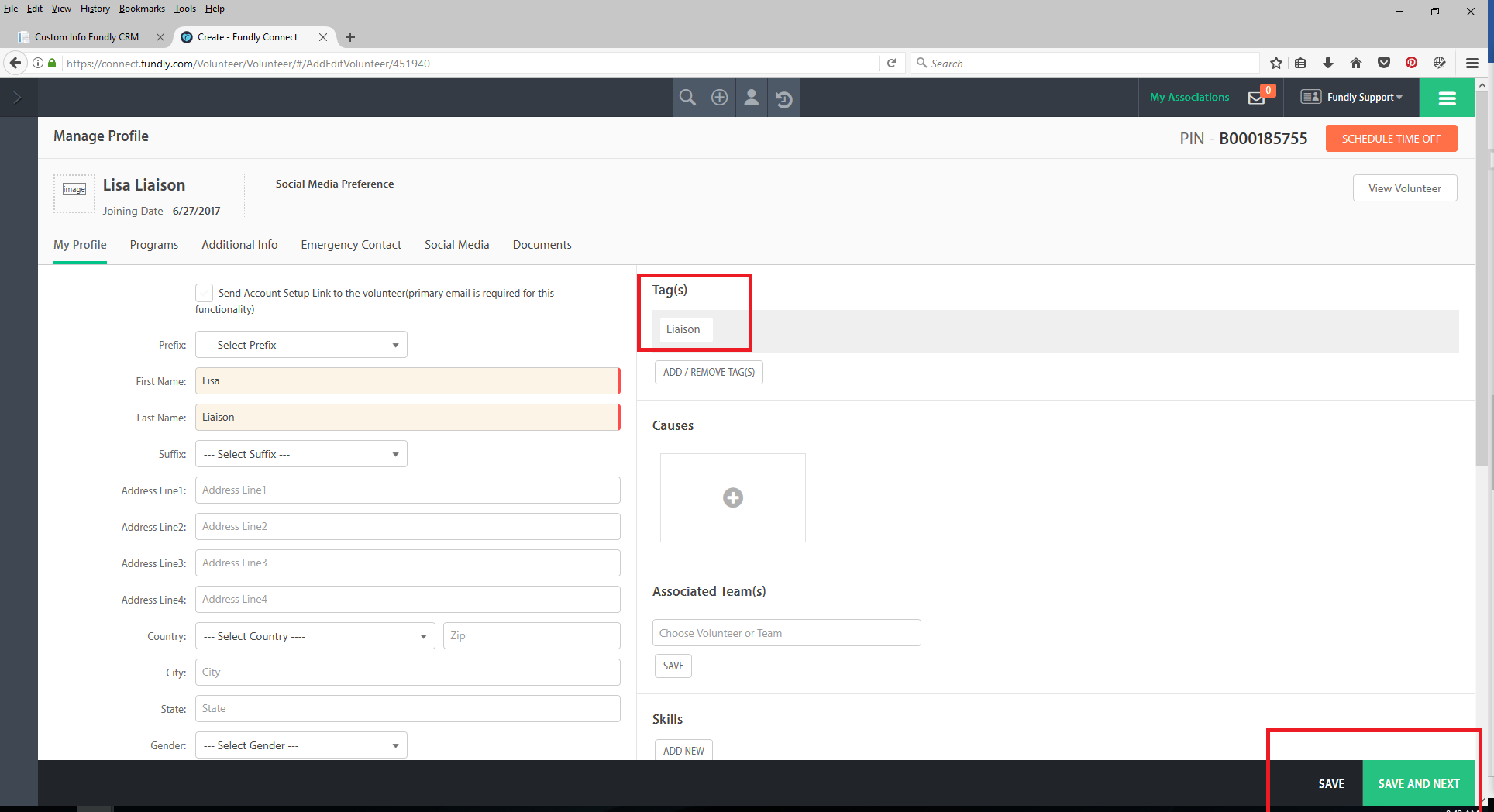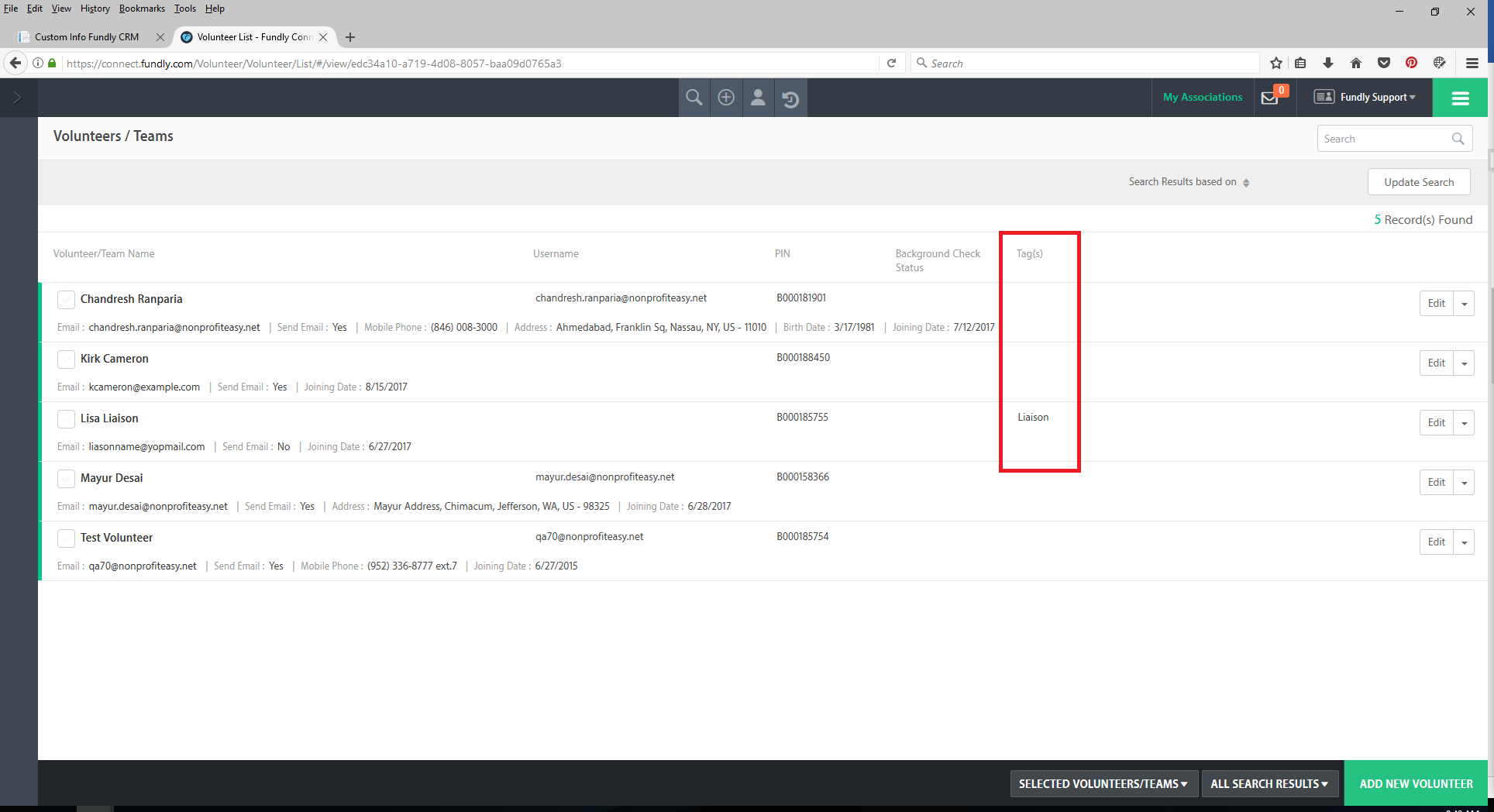 The Liaison will now show in the Client Liaison drop down on client records in the CRM.