Mentoring Module: Activating/Deactivating Mentor Module
The mentoring module can be used for tracking mentor and mentee pairings. The module can be used to track peer-to-peer mentoring relationships or adult-to-youth mentoring relationships.
The mentoring module is a paid add-on; pricing varies by subscription level. Visit your My Accounts page to see pricing details (see next step).
To activate the Mentoring Module, click on the Support Menu drop down, and select My Account.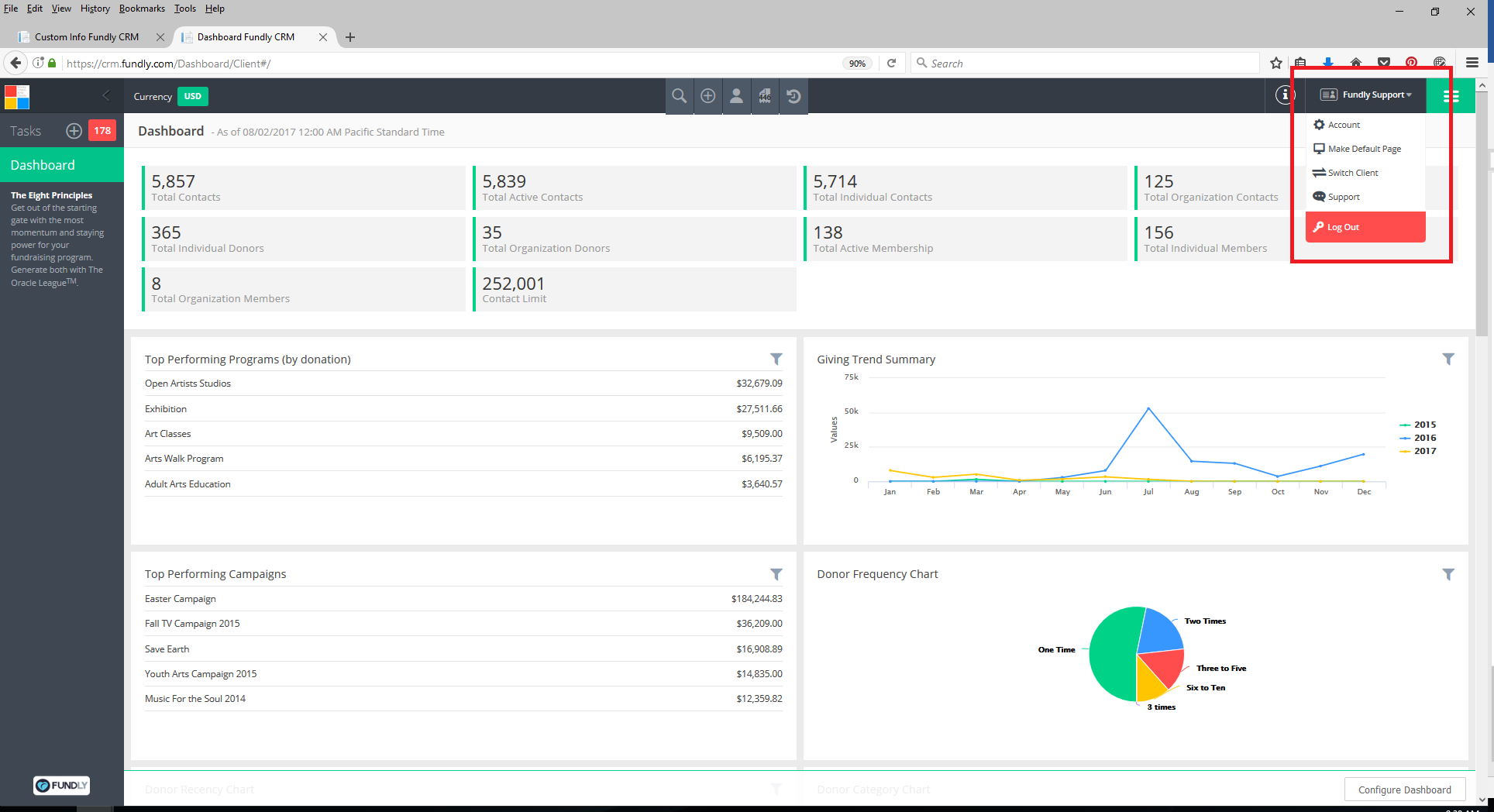 Click on the My Account menu on the left.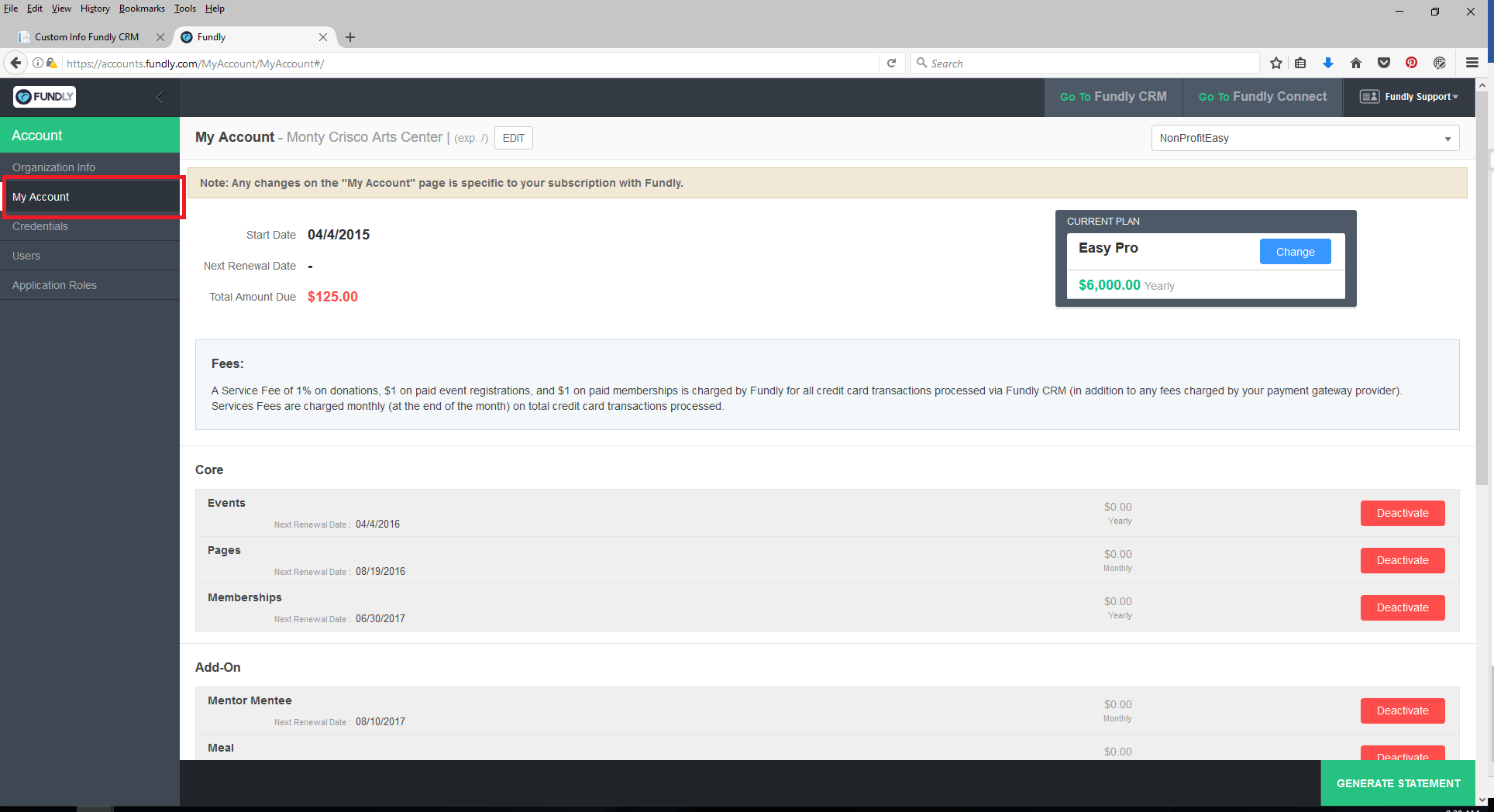 Scroll down to the Add-On area.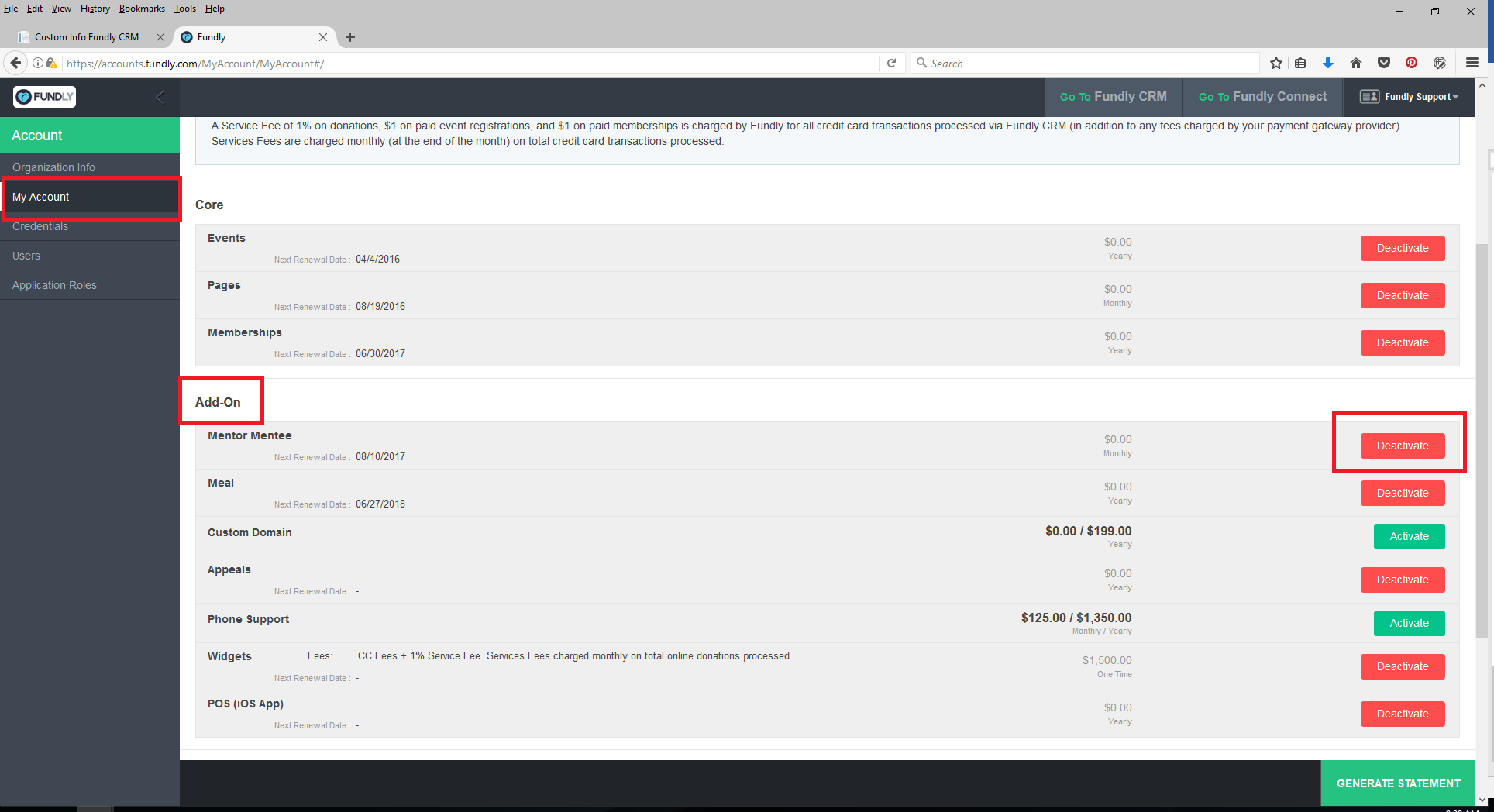 Click the green Activate button to the right of Mentor Mentee to turn the module on (or click the red Deactivate button to turn the Mentoring Module off).
Once the Mentoring Module is active, you can begin using the module. See the rest of the tutorials in this section for details on using the module.