Google Analytics can be added to your website pages in order to track and report on your website traffic.
You can embed the Google Analytics code on each pages by following these steps:
Click 'Design My Public Site' from the main menu to go to the website configuration screen.
On the design page, click on the gray arrow beside 'Edit Template' to open the page configuration section.
Switch to the Configure tab.
On the Google Analytics Script field, enter the code.
Hit Save Changes.
Close the page configuration section then move to a different website page and repeat steps 2-5.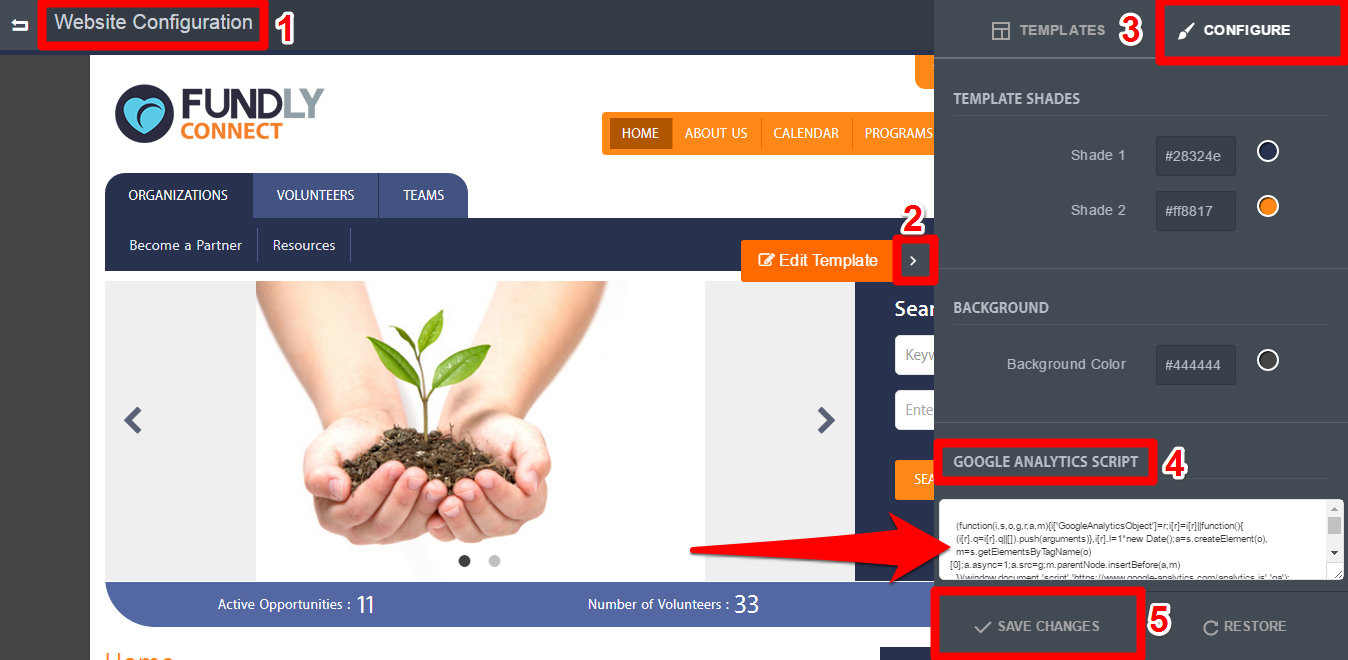 For more information on Google Analytics, check out these tutorials/guides:
https://analytics.google.com/analytics/academy/