Business (Corporate) Module
For Teams
Currently, business accounts can only be created by Volunteer Action Centers and Organizations. Once a business is created, teams can then be associated with the business by the VAC, the business or the team itself. The business will then have information on the teams' data and activities.
Note: Business accounts only have a "view" access, which means businesses cannot update any of its team's information/data.
Business Association

Association on Signup

Update to a Business Team

Approved/Rejected Status of Business Association
Business Association
Teams can associate with a business on signup or in updating the Team Account Type.
Association on Signup
When signing up a team, select the 'Business Team' type on step 1. This will allow the user to select a business which is associated with the VAC or organization. The captain needs to enter then select the name of the business on the specified field.
If the business is not yet available, continue signing up as a General Team, and then the user can update this information once the business account has been created.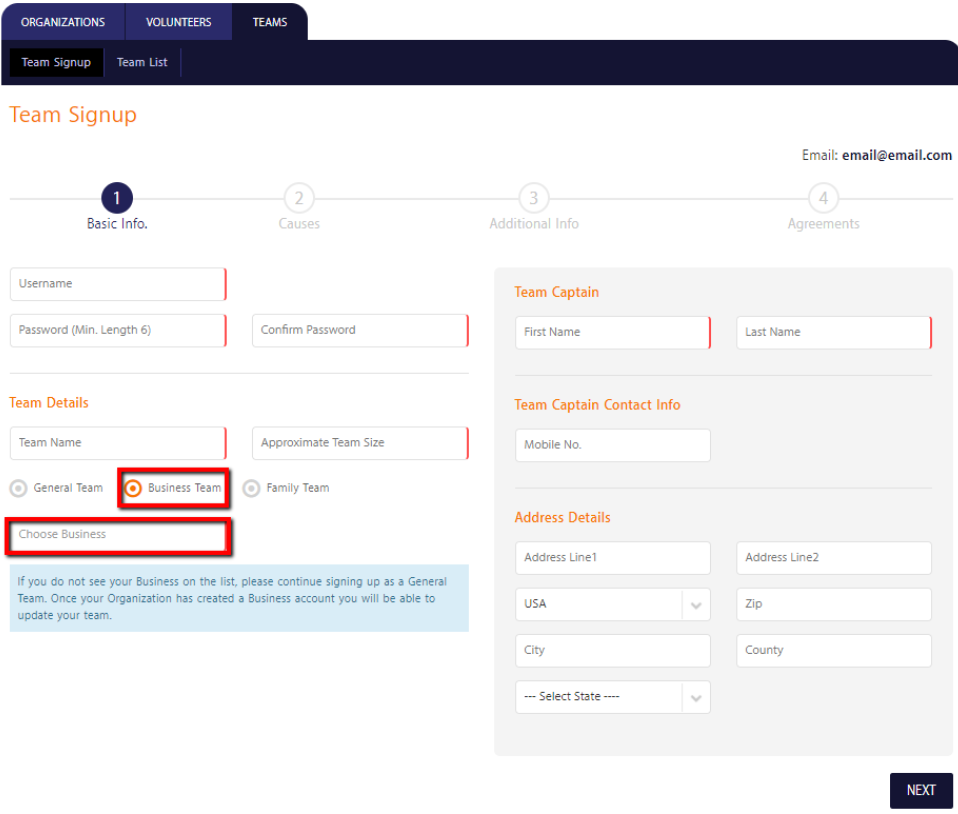 Update to a Business Team
For existing teams, they can associate by updating their Team Type information. Only the team captain has the ability to update this information on his/her account.
In order to update the team account type, the captain must edit the team profile.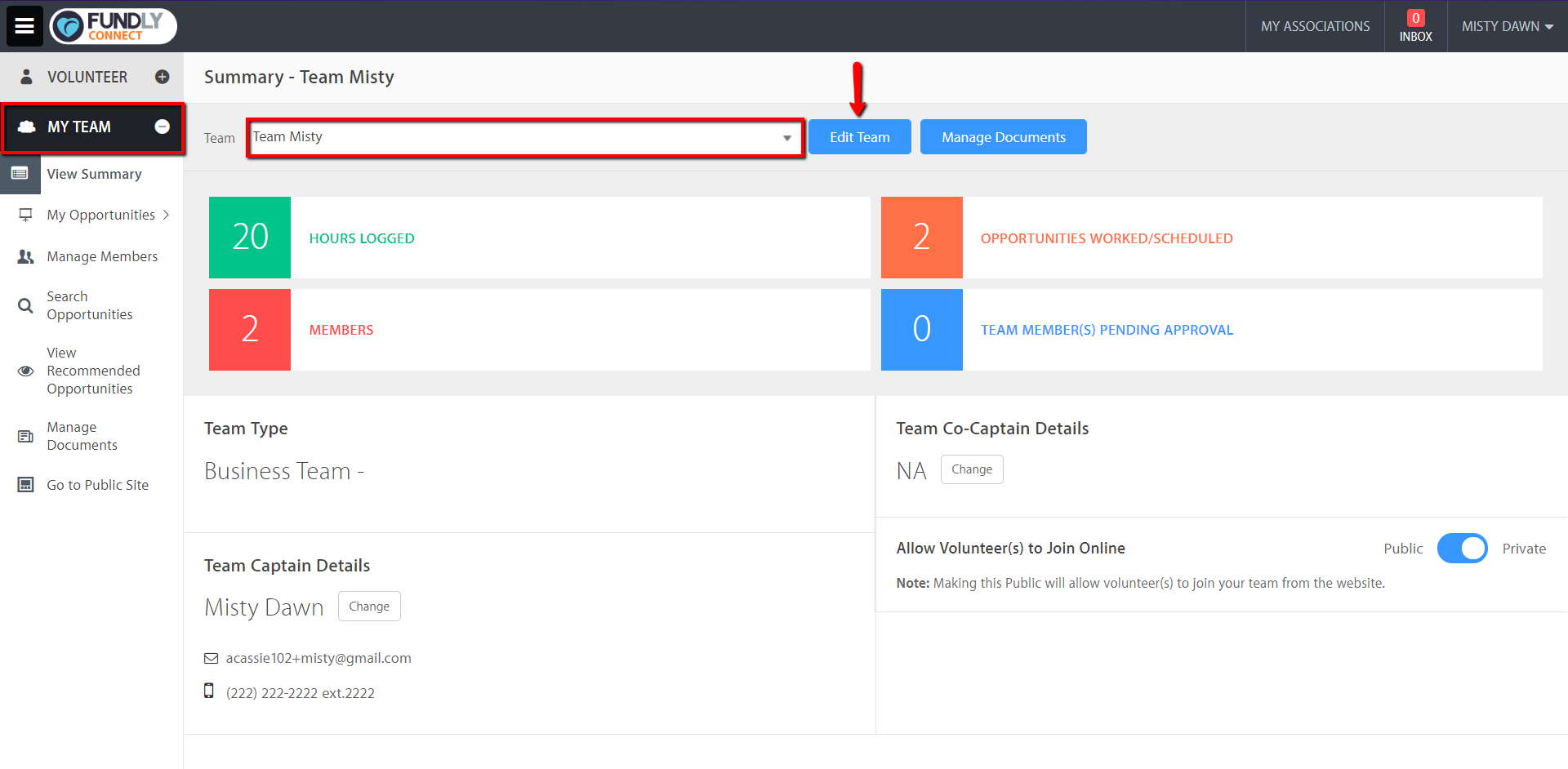 On the Edit Team Profile page, change the team type from General to a Business Team. If the team is associated with multiple organizations, the captain must select the organization which the business is associated to. After that, enter then select the name of the business specified field.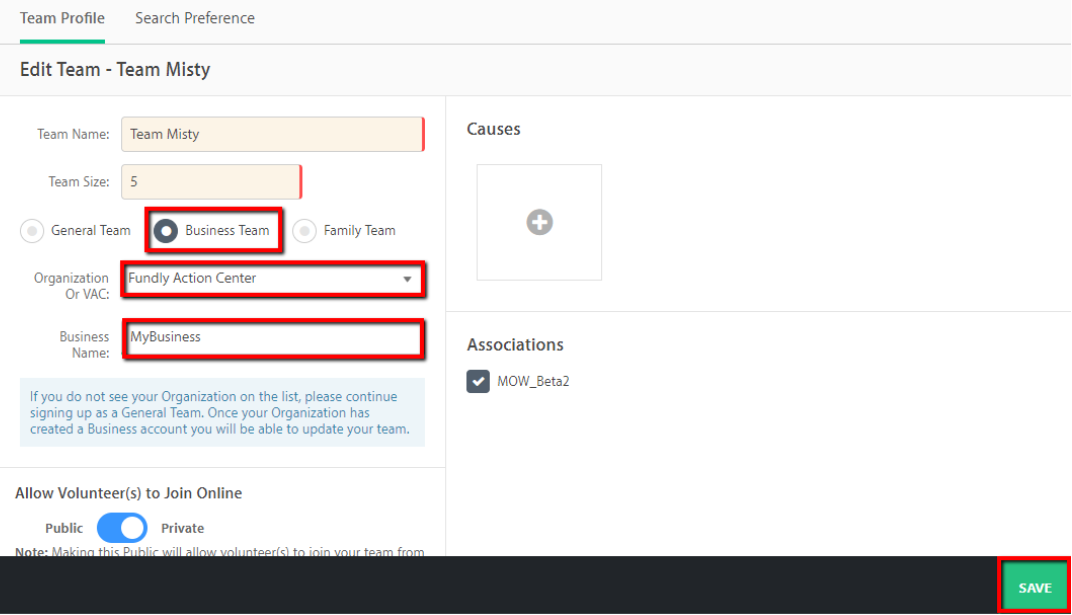 After it's saved, the Team Type on the Summary will now display as "General Team" with the name of the associated business.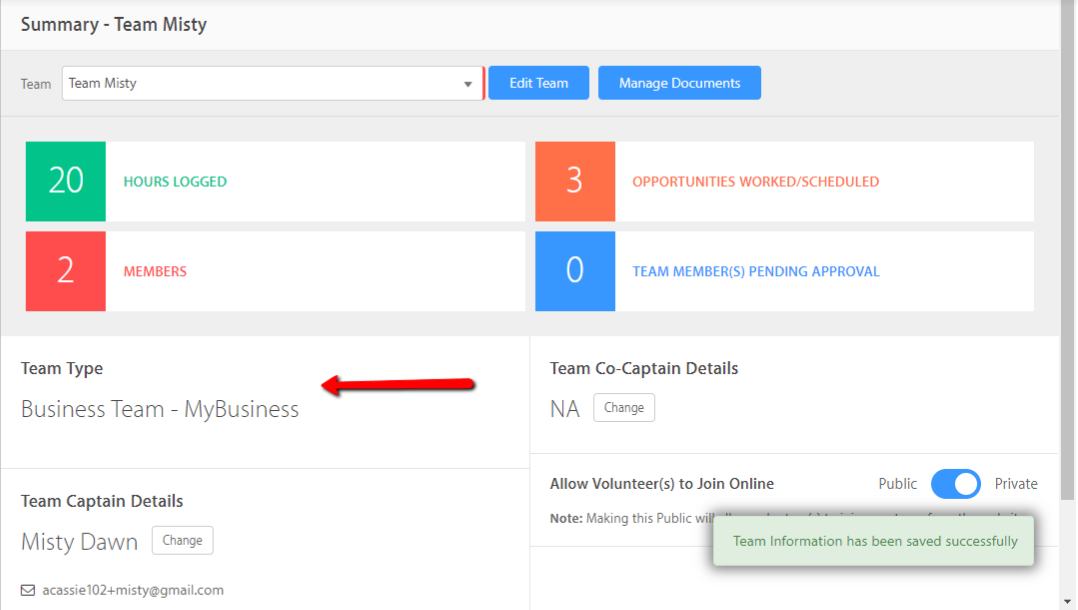 Approved/Rejected Status of Business Association
The business has the option to review team applications to associate with the business. If this has been enabled, the business will need to approve or reject all applications.
Once the application is approved/rejected, the team captain receives a notification email of the status.