Business (Corporate) Module
For VACs / Organizations
Currently, business accounts can only be created by Volunteer Action Centers and Organizations. Once a business is created, teams can then be associated with the business by the VAC, the business or the team itself. The business will then have information on the teams' data and activities.
Note: Business accounts only have a "view" access, which means businesses cannot update any of its team's information/data.
Dashboard

Navigation

Businesses Page

View Business Profile

Add/Edit Business Profile

Configure Custom Datasets for Businesses

View Associated Teams
Dashboard
The Dashboard displays a count of your Active Businesses.

Navigation
In order to open the Businesses page, just click the 'Active Businesses' link on the dashboard or you can also select 'Businesses' from the Main Menu.

Businesses Page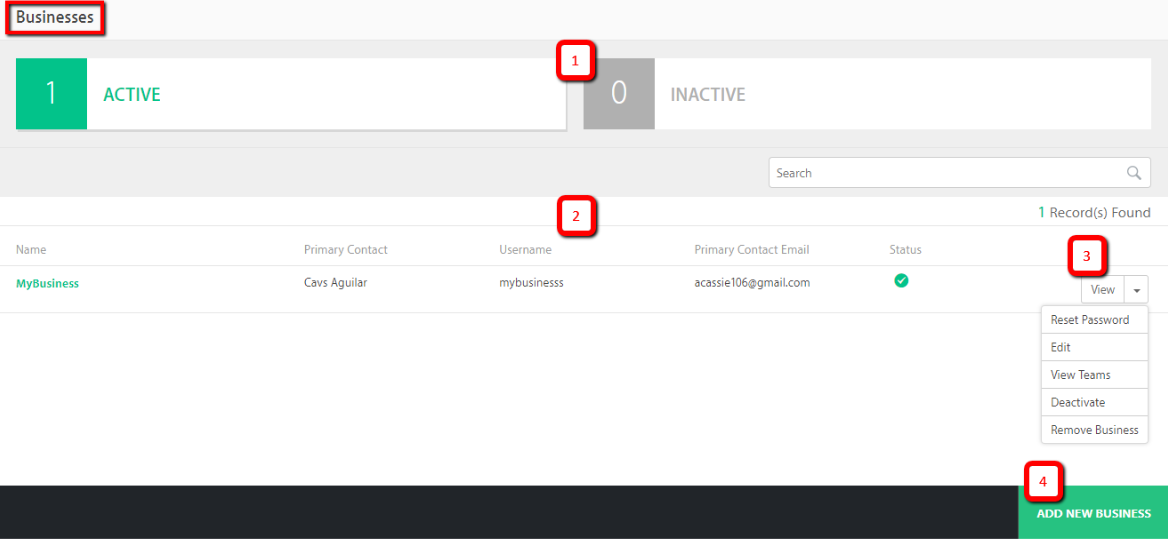 Active & Inactive tabs

– Toggle between active and inactive businesses list

Businesses List

– List of all Active/Inactive Businesses

Action Dropdown

View

- view business profile

Reset Password

- reset business' login password

Edit

- edit business profile

View Teams

- view teams associated with the business

Deactivate

- deactivate the business account

Remove Business

- remove business association with VAC

Add New Business

– Create a new business account from the backend
View Business Profile
Organization admins will be able to view business' profiles, and also have the ability to edit them.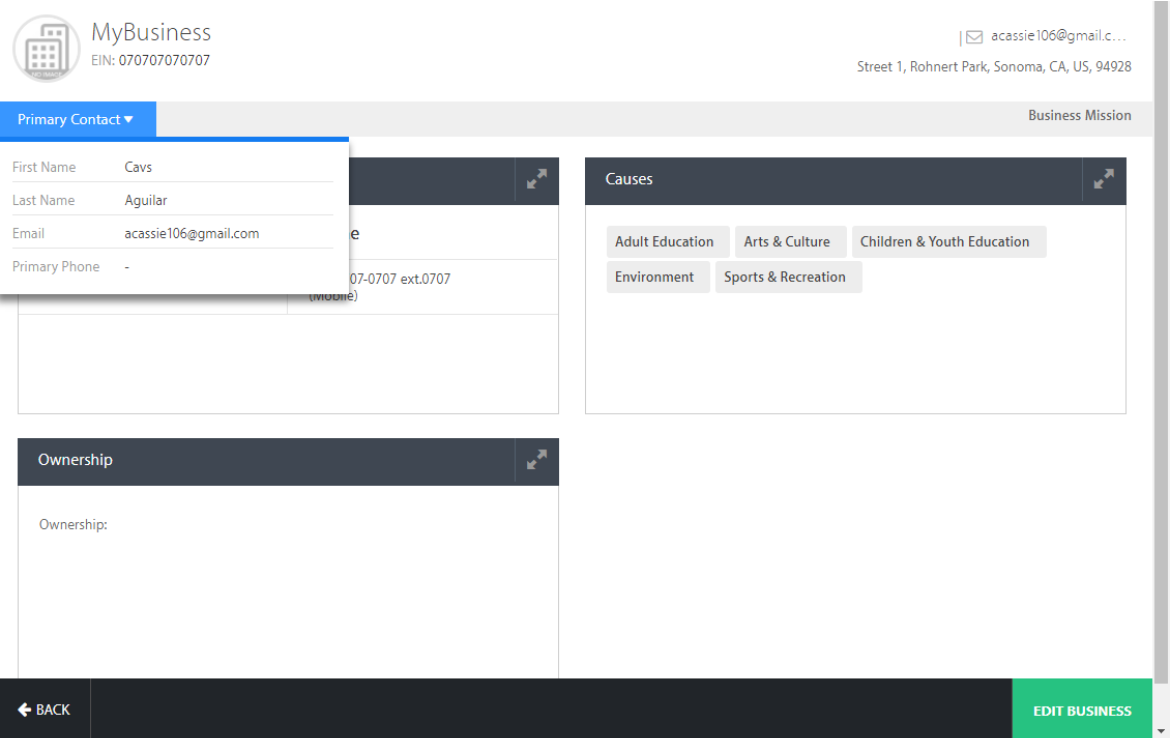 Add/Edit Business Profile
You can click the 'Add New Business' button on the Businesses page or from the Quick Add New Menu.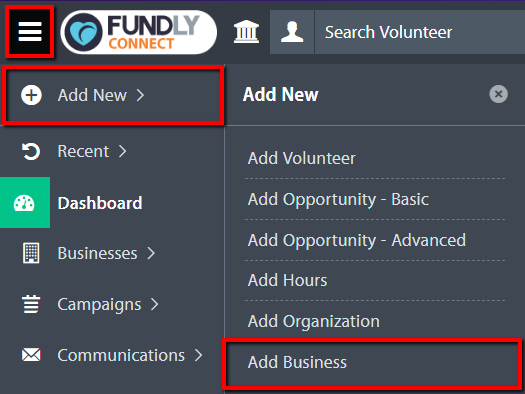 The Business Name & Primary Contact's details are the only required information in creating a business profile.
If an account will be created for that business, then the 'Send Account Setup Link…' must be selected, which will require other information like a Username and Business Address.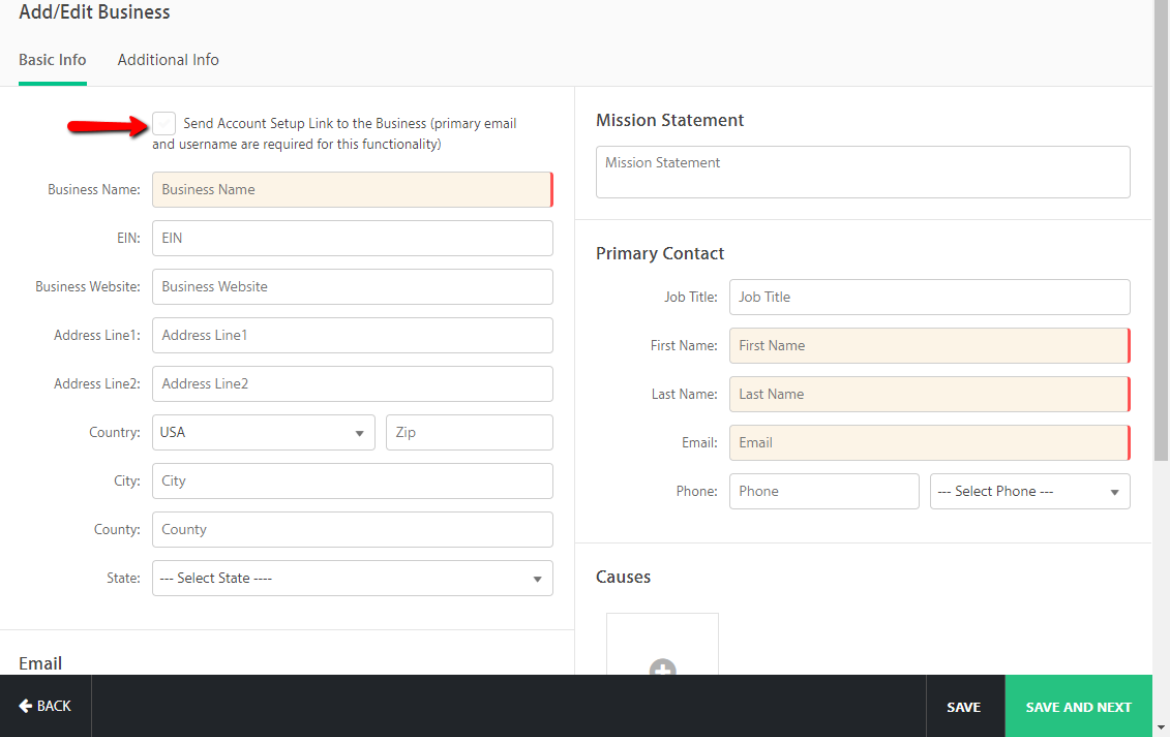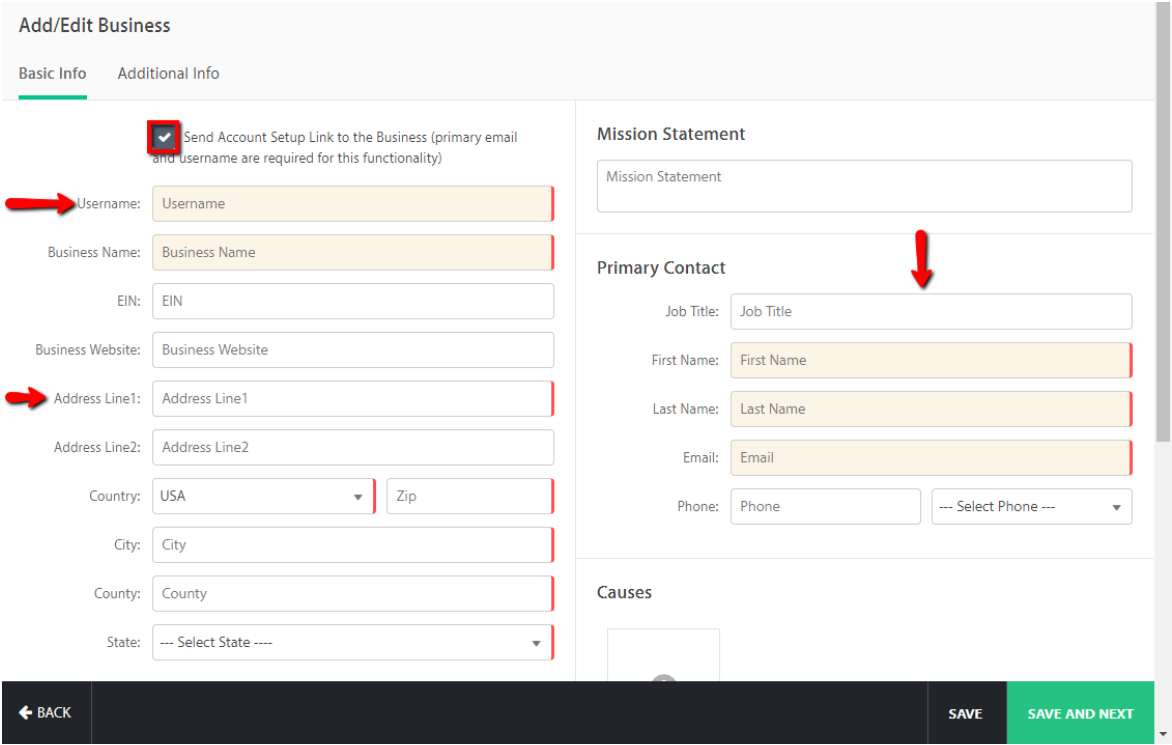 Custom datasets applicable to businesses will also be available under the additional info tab.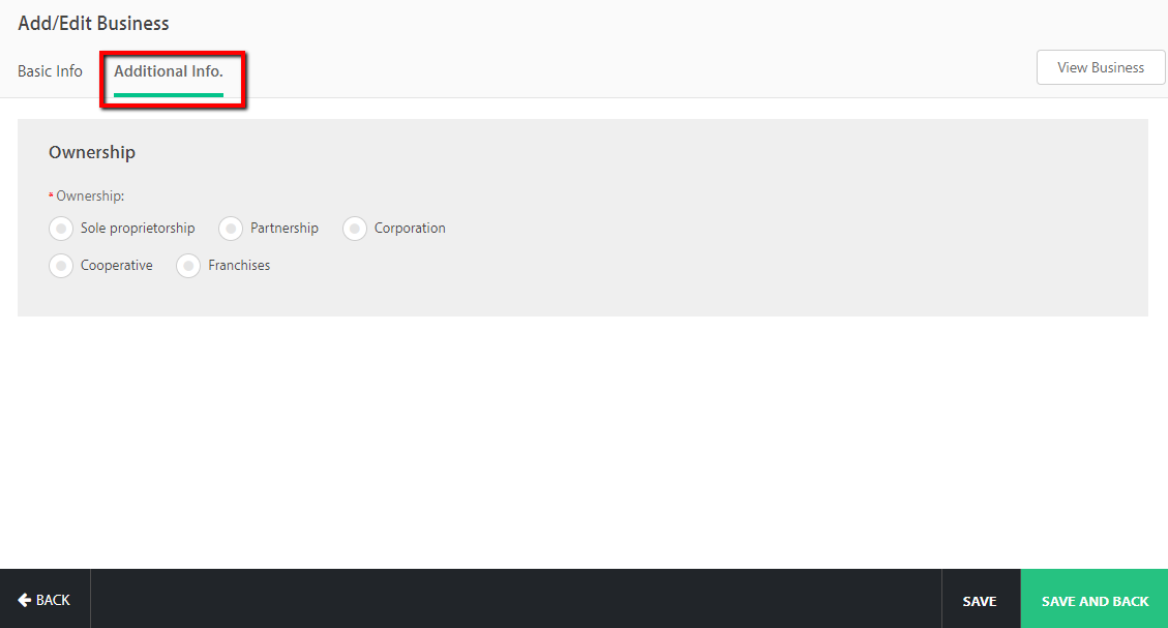 Configure Custom Datasets for Businesses
If the organization needs to keep track of other business information, custom datasets can be created which can be applicable only to businesses.
Go to System Configurations.

Select Custom Datasets.

Add and then enter a name for the new custom dataset which will be applicable to 'Businesses'. After you save, it will now allow you to create the fields.

After adding all fields, hit Save.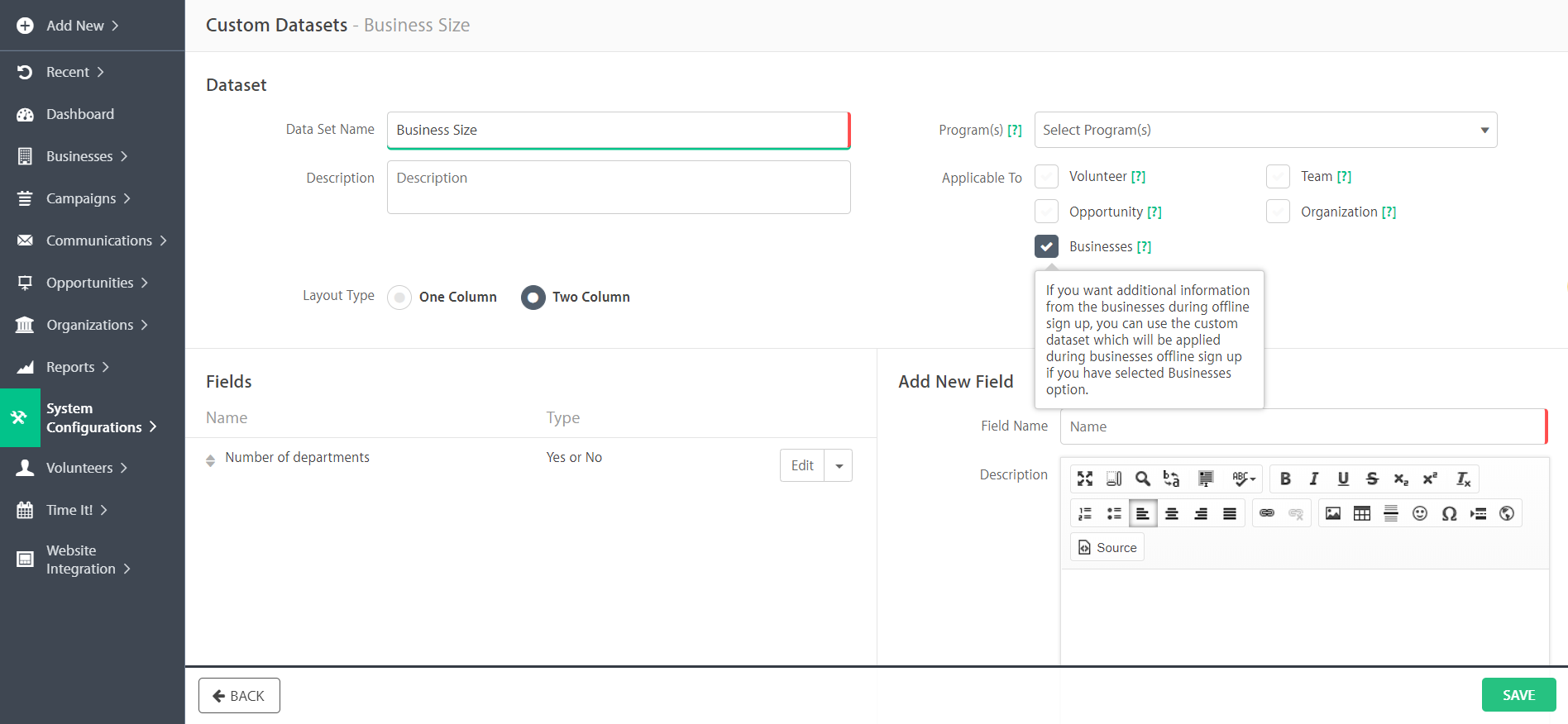 View Associated Teams
Teams associated with the business can also be viewed by the organization admin.