Pages Configurations and Settings Part V: Add the Member Directory to Your Website
Enter Pages in edit mode
Select the Add/Edit Menu option (gear icon on the menu bar)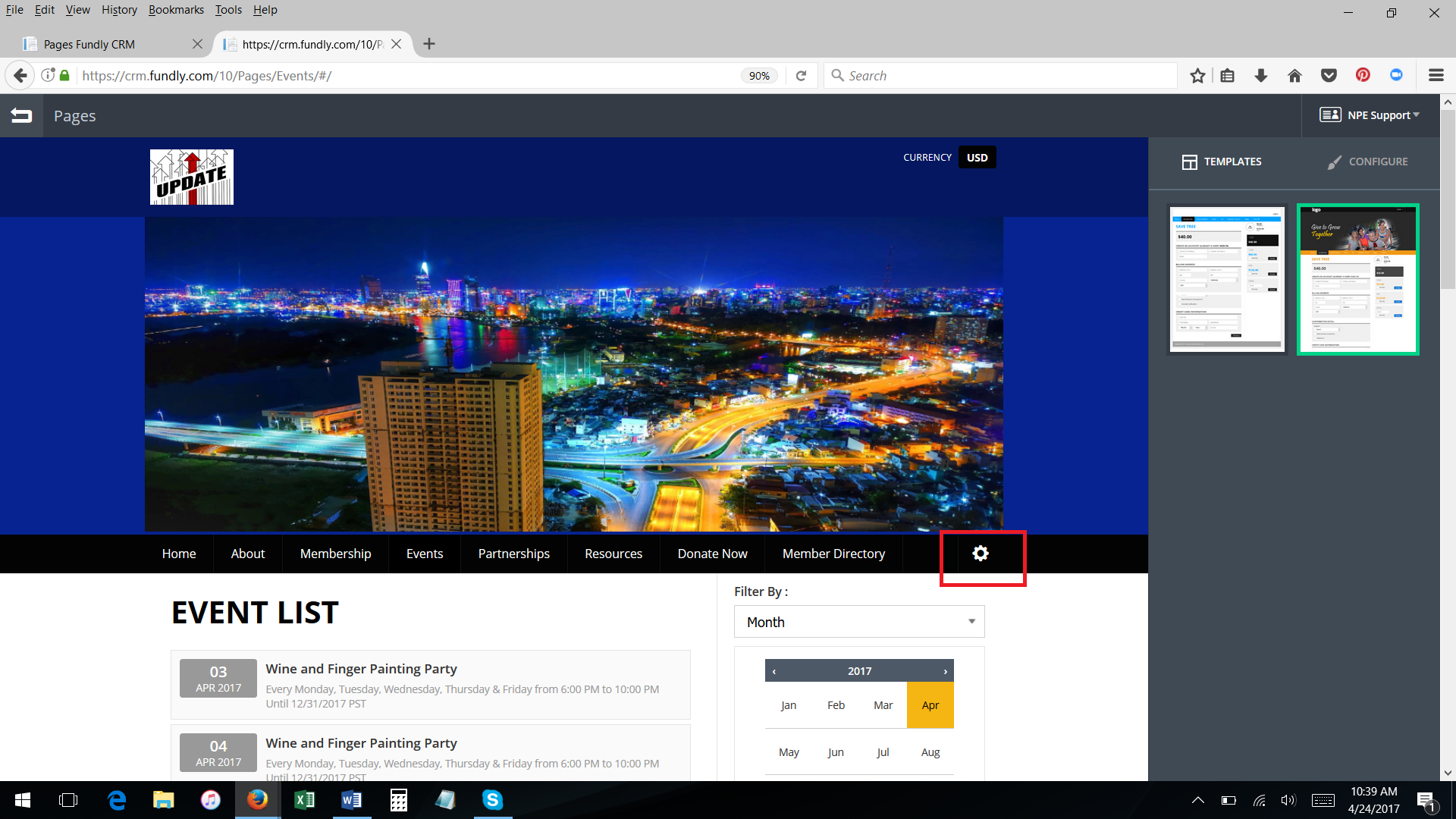 Select Add Menu in the lower right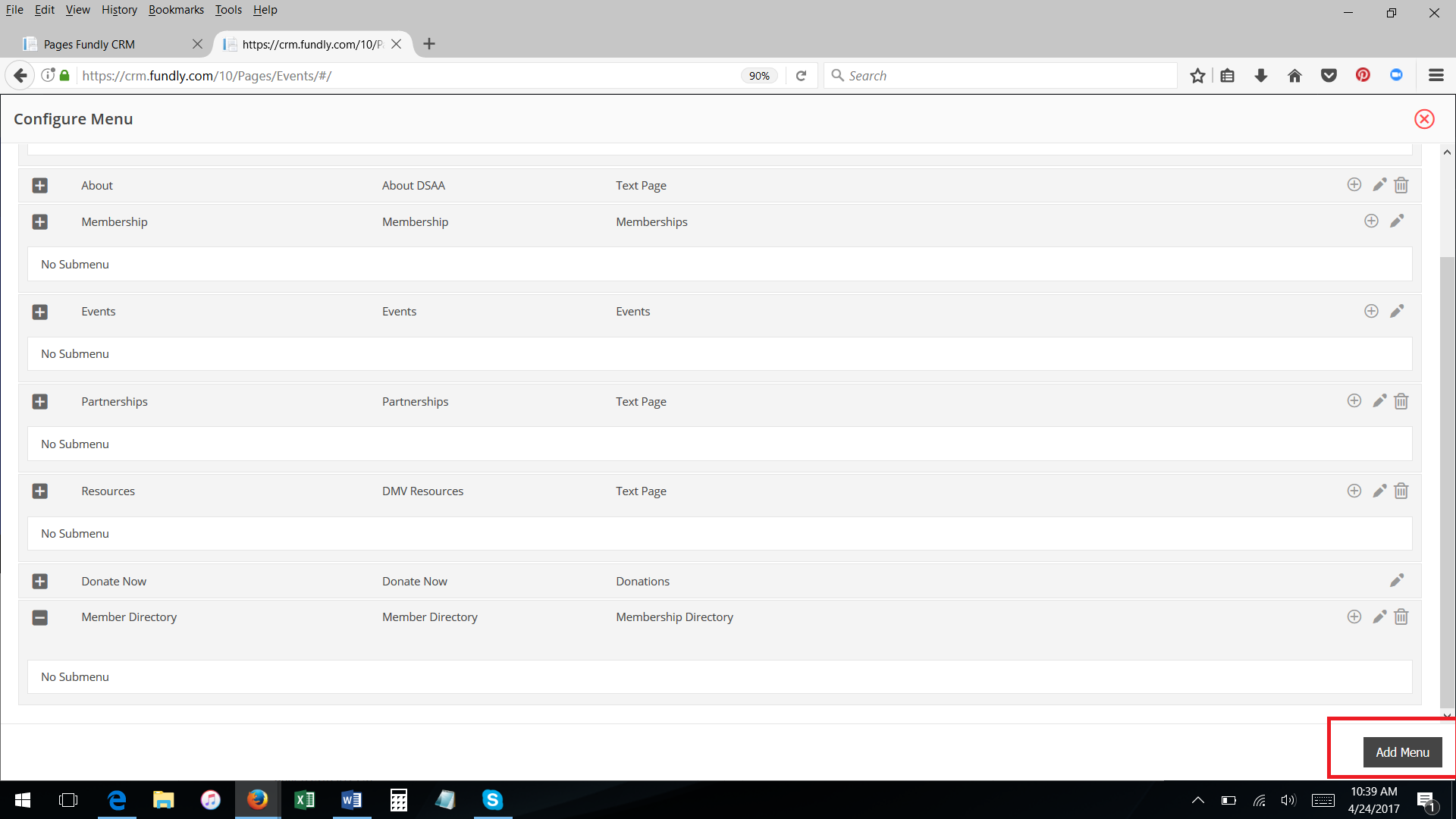 On the Configure Menu pop up, click the drop down for the Menu Item Type Select Membership Directory.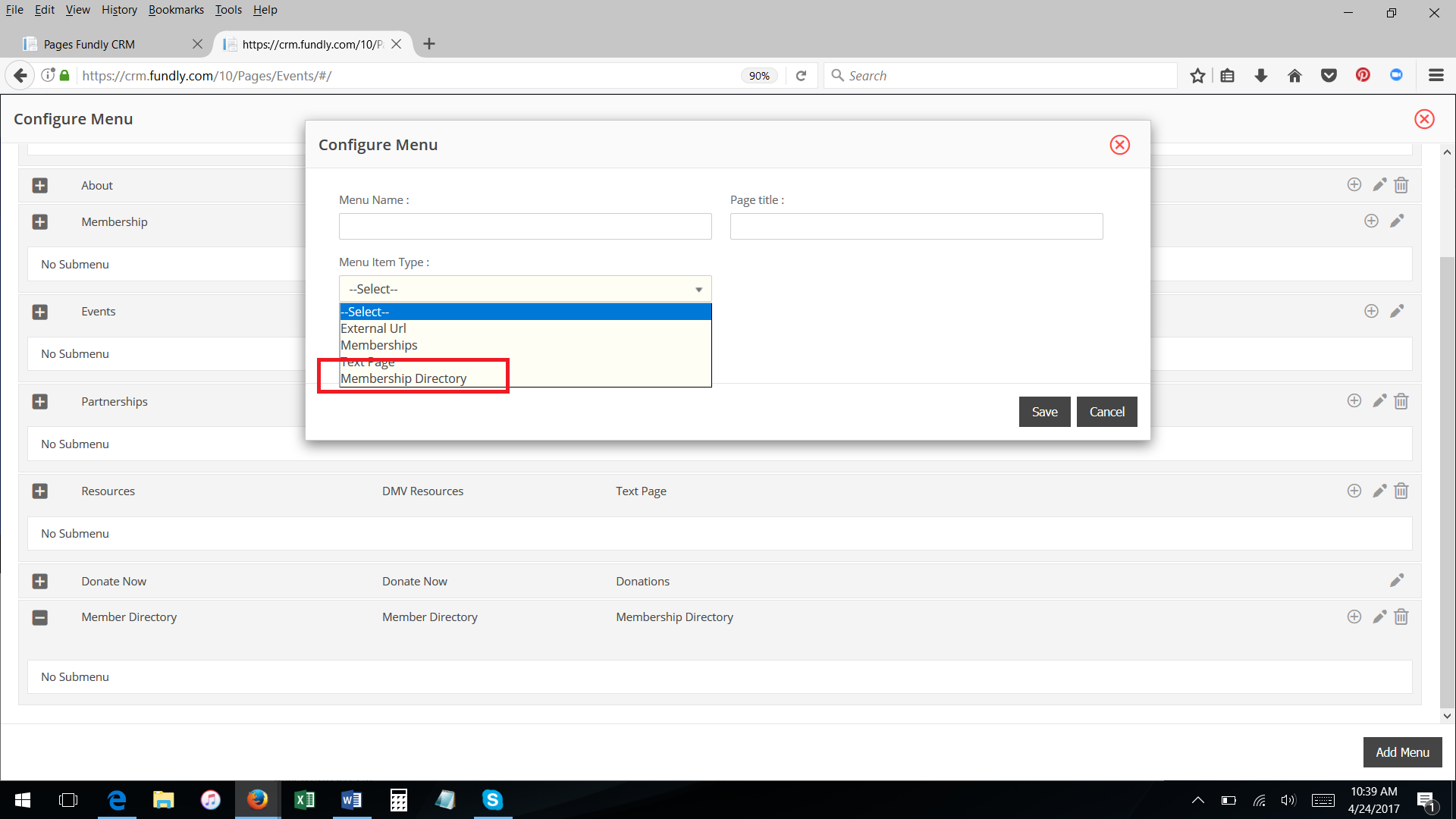 Give the Menu and the Page each a name. Menu is the name that will appear in the menu bar on your website. The page name is the name that will appear in your list of pages and will appear at the top of the page when viewed by users.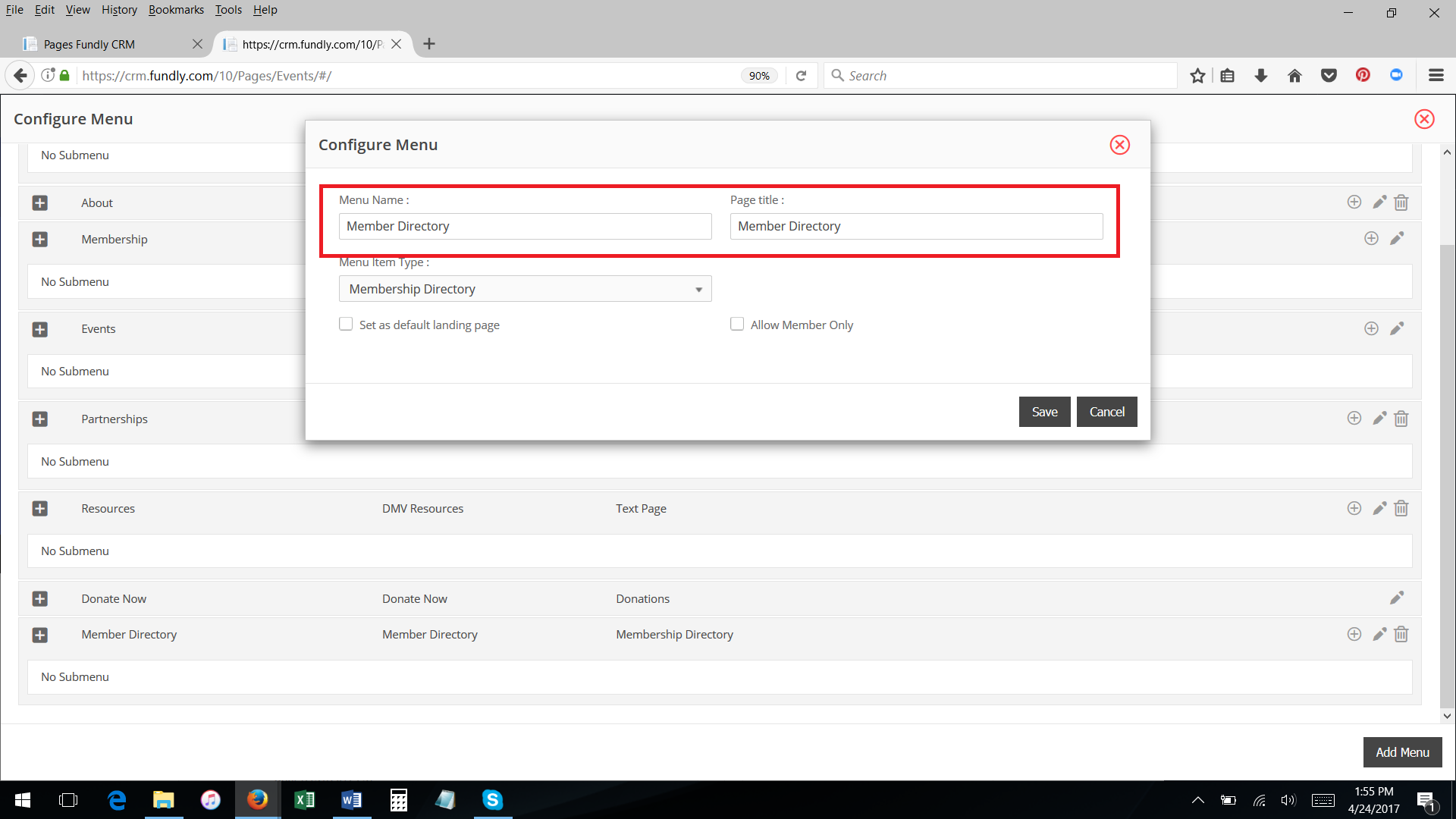 You can select if you want this page to be the default landing page of visitors arrive at your website.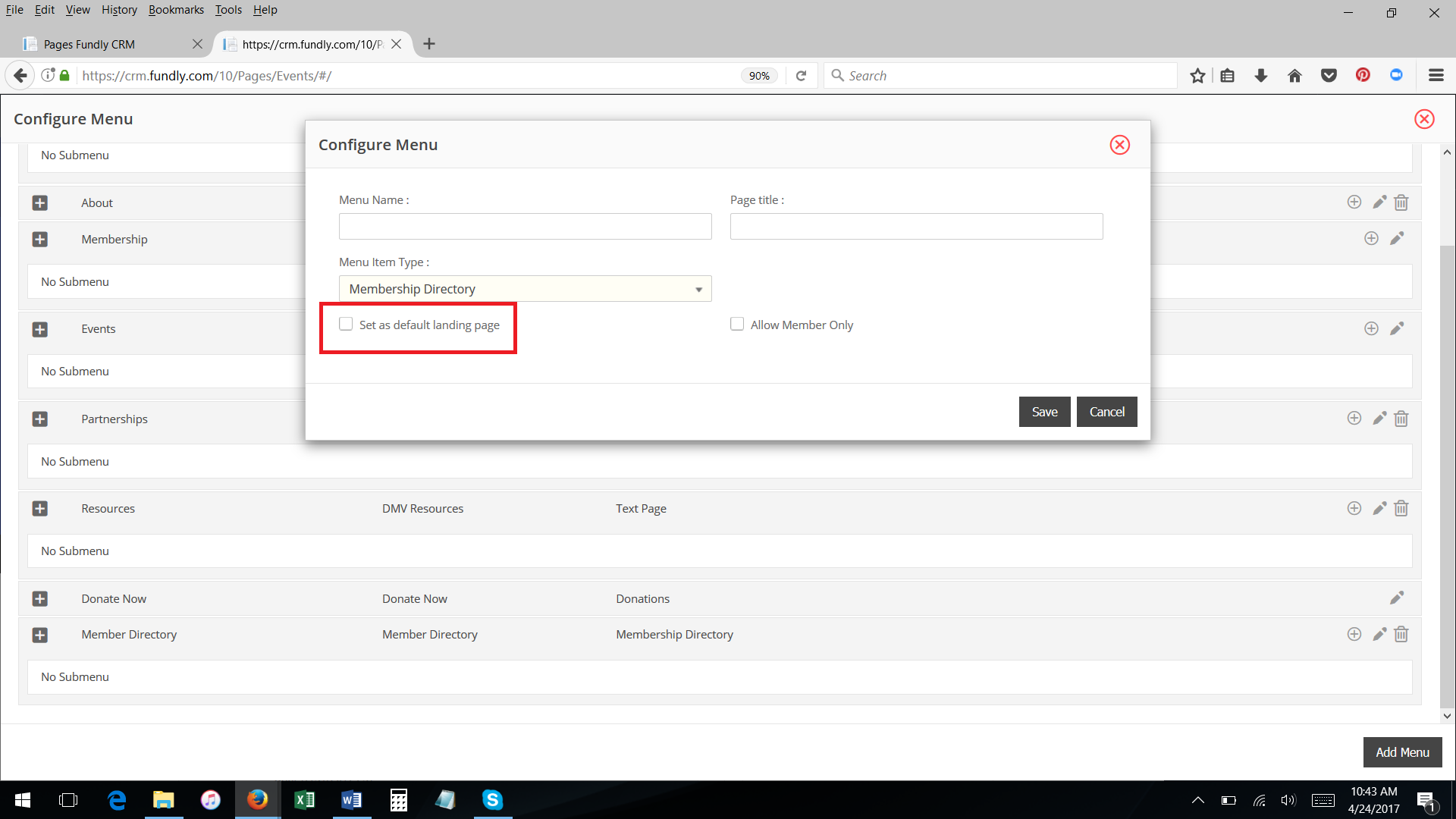 You can select whether you want the directory accessible only to members.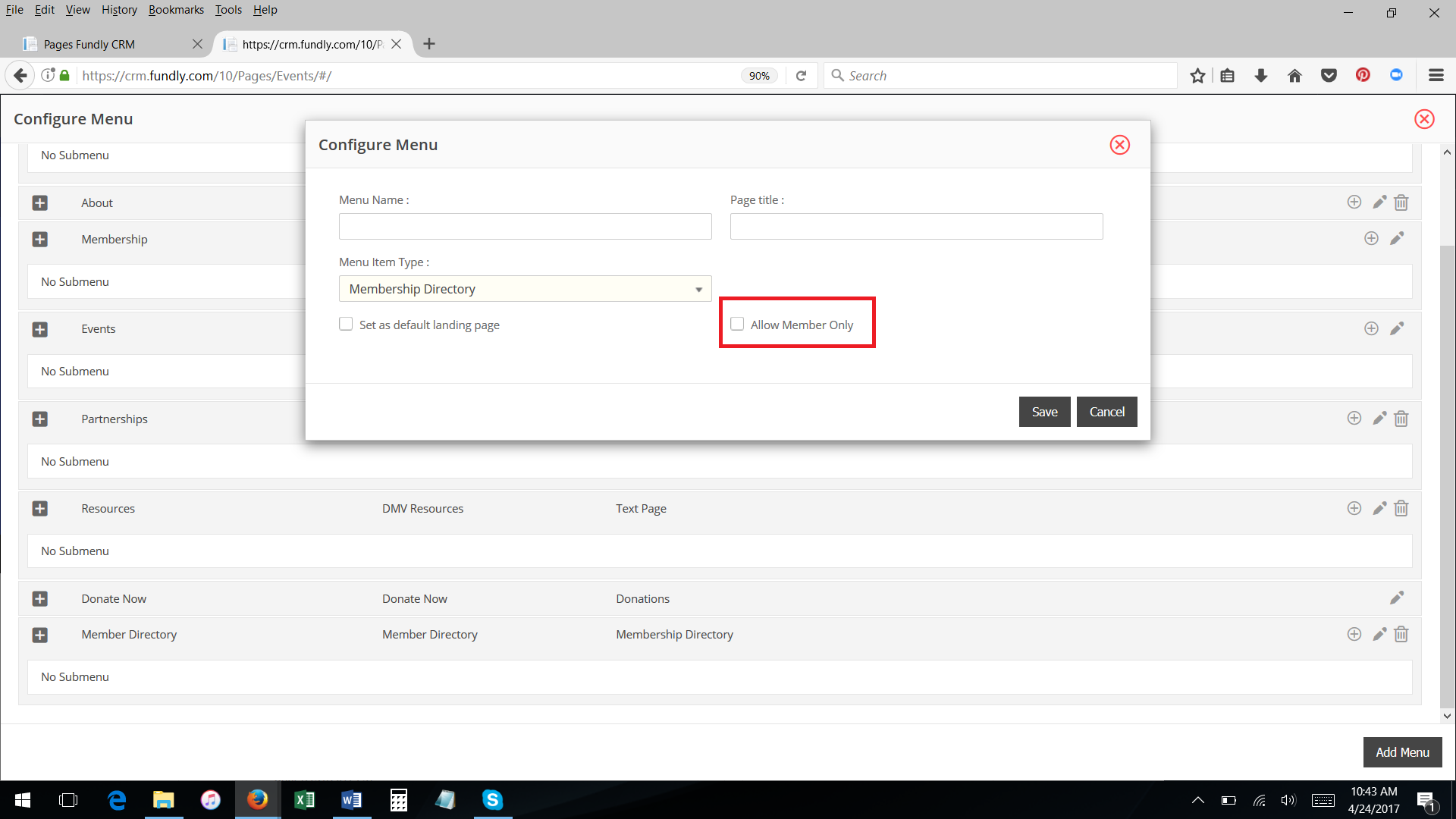 Click Save when you are finished.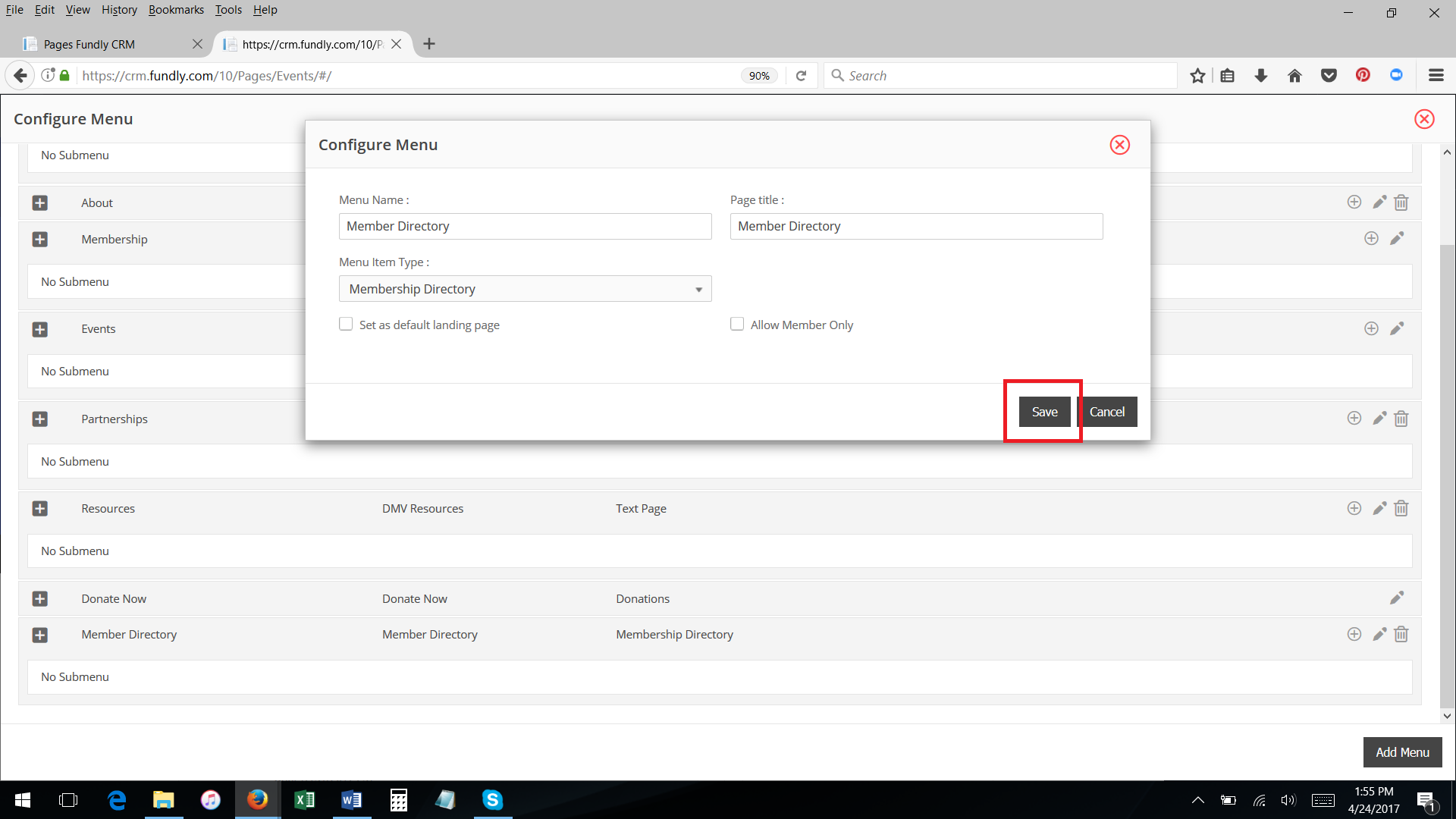 Your membership directory is now active and visible on your website. However, you must still configure the Directory settings inside your CRM before it will show up on the public side. See this tutorial how to configure the Directory.