Recommended Opportunities
Volunteer preferences set by each volunteer within their profiles help to find the best opportunity match and are able to "View Recommended Opportunities" from their volunteer portal.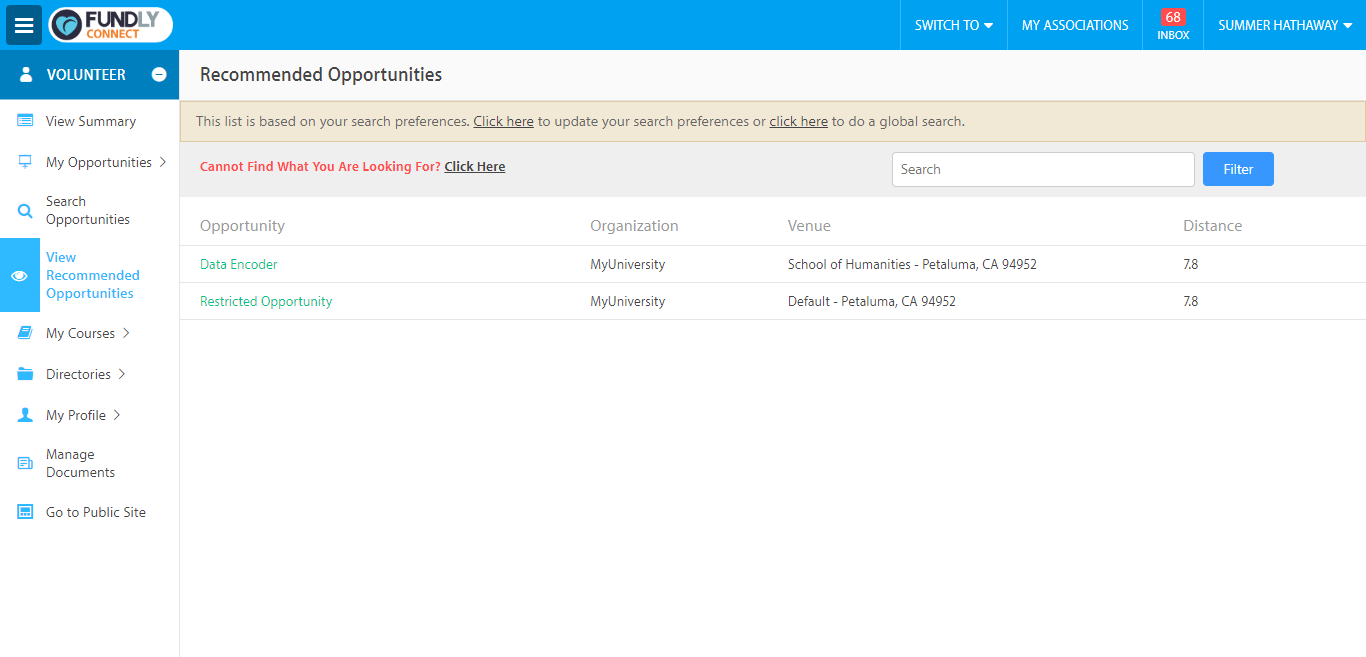 Recommended opportunities are displayed on the following logic:
• If any Organizations/VACs/Universities are set in search preferences for the volunteer then it will pull the opportunities from that Organizations/VAC/University only.
• If no Organizations/VACs/Universities are set then the system will fetch the opportunities from all Organizations/VACs/Universities.
• The system will consider other search preference in the volunteer profile along with organization logic mentioned above.
• When the volunteer becomes associated with any organization, the system will add that organization to the volunteer's search preference.
• When a Volunteer applies for an organization's opportunity on a VAC/University site then the system will add both the organization and VAC/University to the volunteer's search preference.
Volunteers can also do an advanced search on home site or any public site using these preferences to find opportunities that best match them.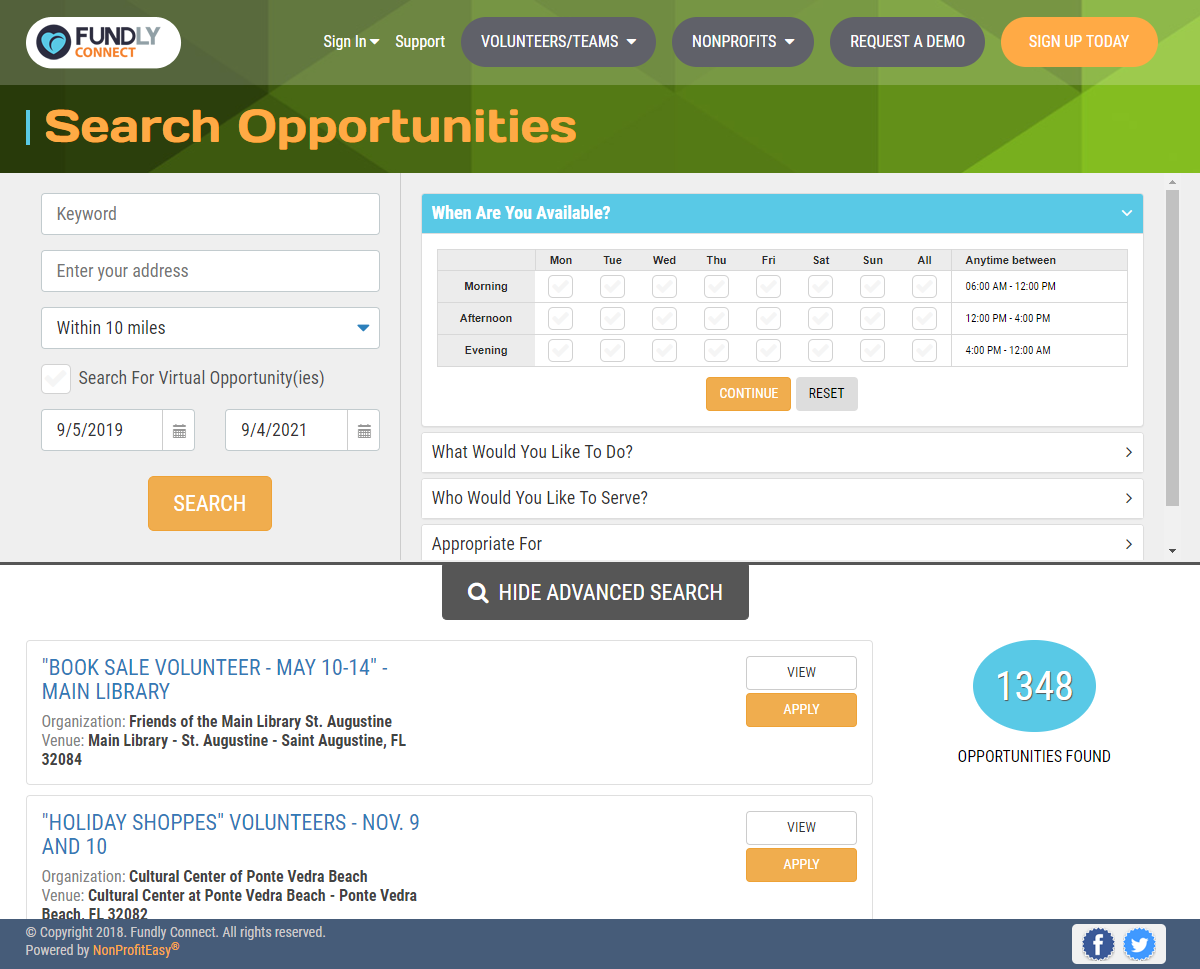 To know more about volunteer search preferences, click here.