Basic Reporting Part IIIa.i FAQ: How to Convert an Express Report to an Advanced Report

NOTE: Due to a recent update to the reporting module, you may notice some differences between your system and the screenshots in this tutorial. We are working to update the screenshots, but in the meantime, the steps in the tutorial below are accurate/have not changed.
This tutorial will explain how to convert an Express Report (NOT THE SAME AS EXPRESS VIEW) to an Advanced Report.
There are several reporting features that are not available in Express Reports, such as the ability to adjust table joins, the ability to add grouping, the ability to add charts, and the ability to add images.
If your report edit screen looks like the one below, you are in a Basic Report.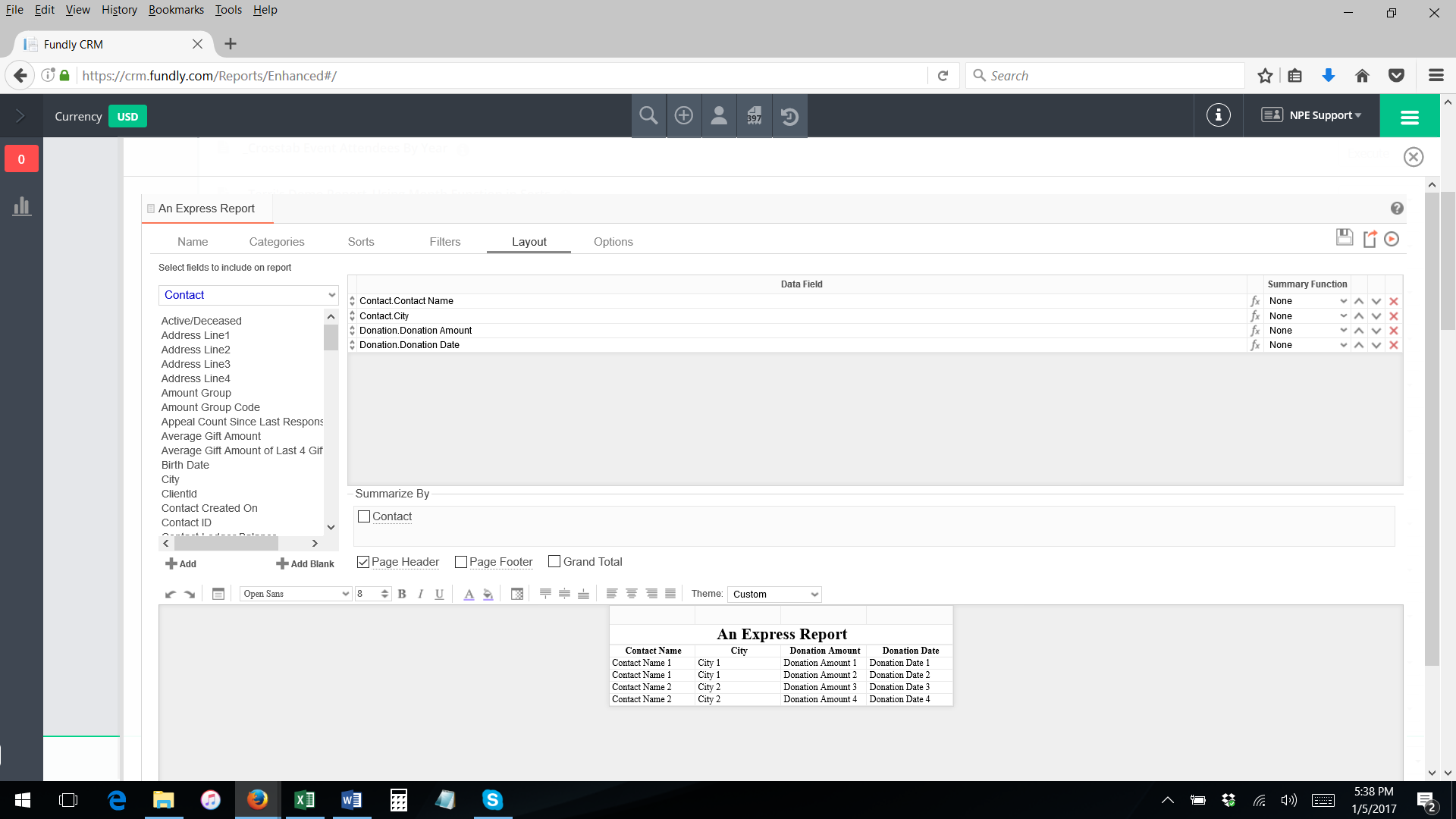 Watch the Video (written instructions below the video):
You can convert a Basic Report to a Standard Report. THIS CANNOT BE UNDONE.
You CANNOT convert a Standard Report to a Basic Report.
To get started, while editing the report, click on the Options tab.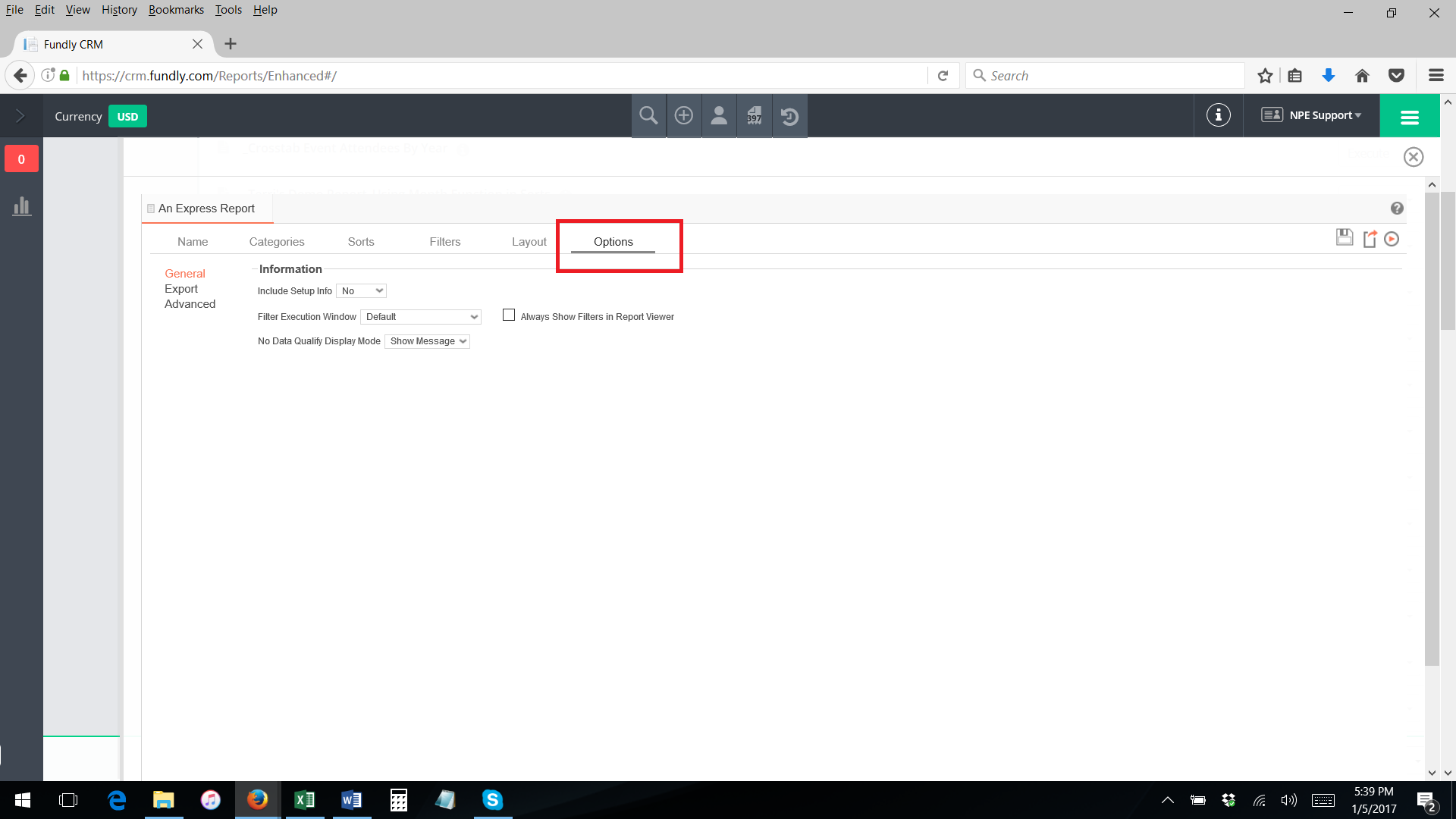 Select "Advanced" from the menu on the left.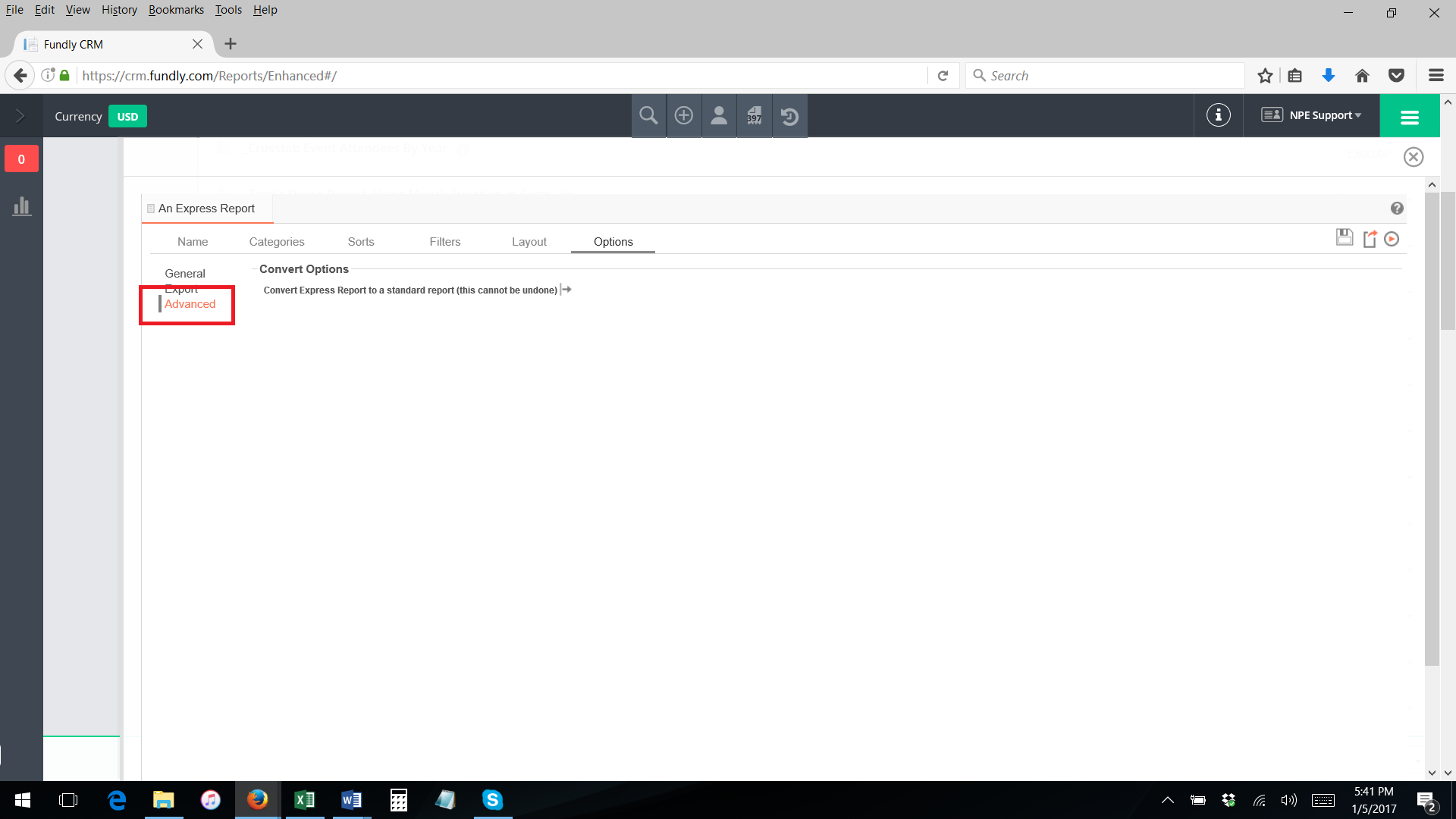 Click on the "Convert Express Report to a standard report…" option. WARNING: THIS WILL IMMEDIATELY CONVERT THE REPORT. There will be no warning, no confirmation to proceed, and no option to cancel. Once you click the button, the report will be converted.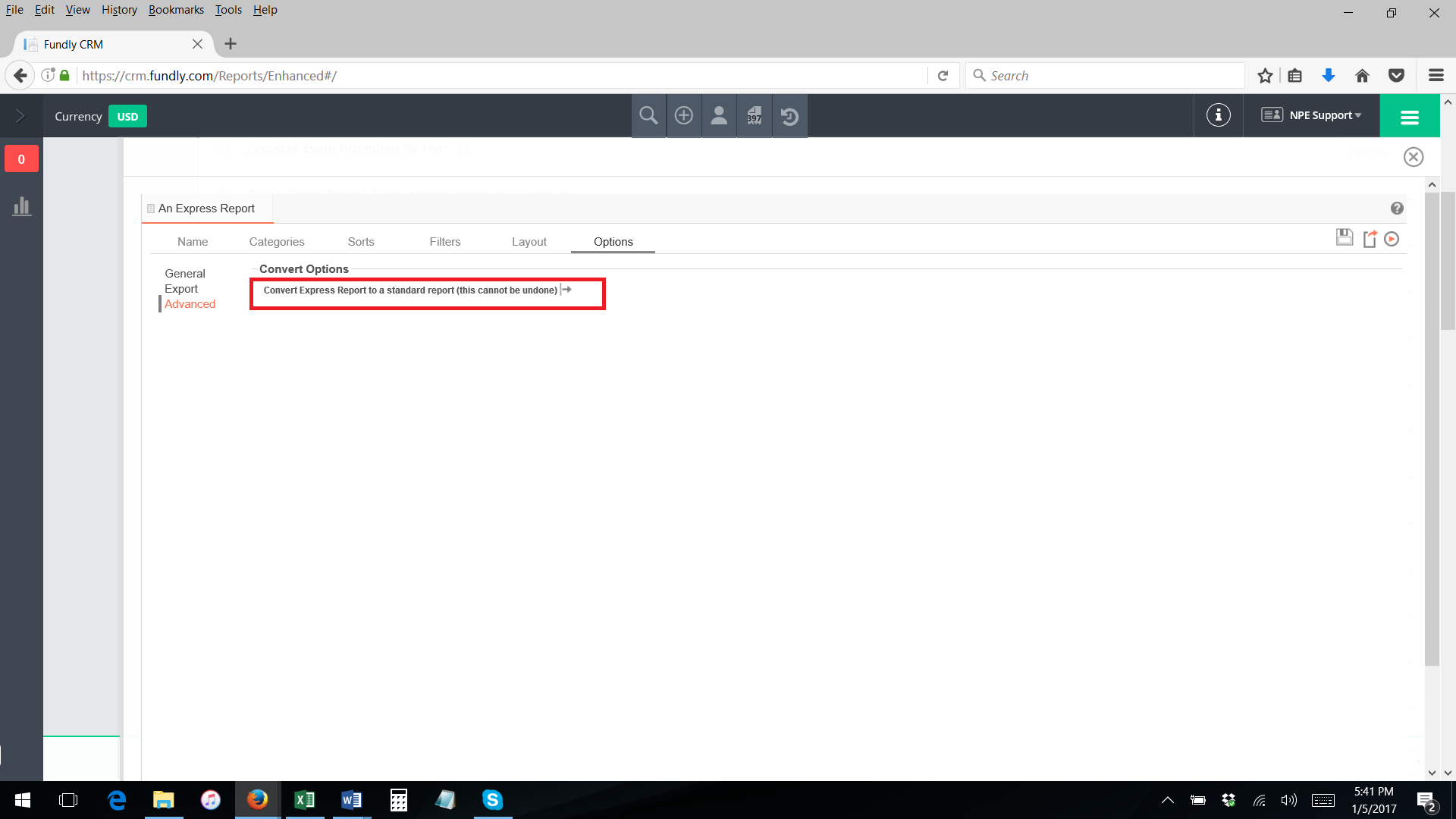 The report will be converted to a standard report, and you will have access to the full array of standard report options. The edit report interface will now look like this/the Standard report interface: