1. If you receive an error that the report folder is read-only, you are attempting to save a custom report in the wrong place. You can only save reports in your organization's custom reports folder. Click the gray triangle to the left of the Nonprofit Easy folder and then click on the folder with the name of your organization. This is the only place you can save a custom report. In the screen shot below, NPE Demo is the name of our organization (this is our demo account). In your system, where it says NPE Demo it will say your organization's name.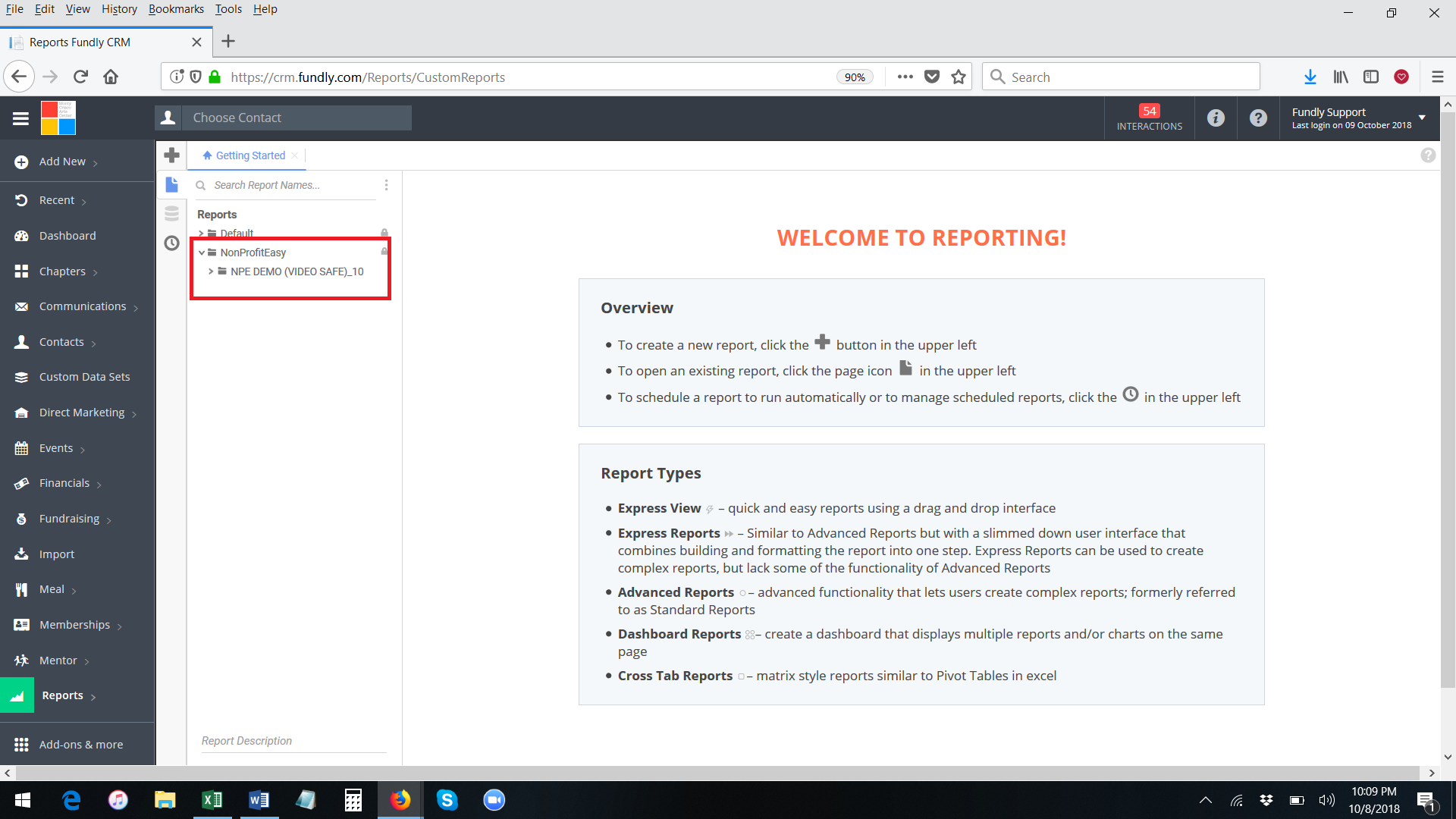 2. If you receive an error like this when running reports, you may need to enable third party browser cookies.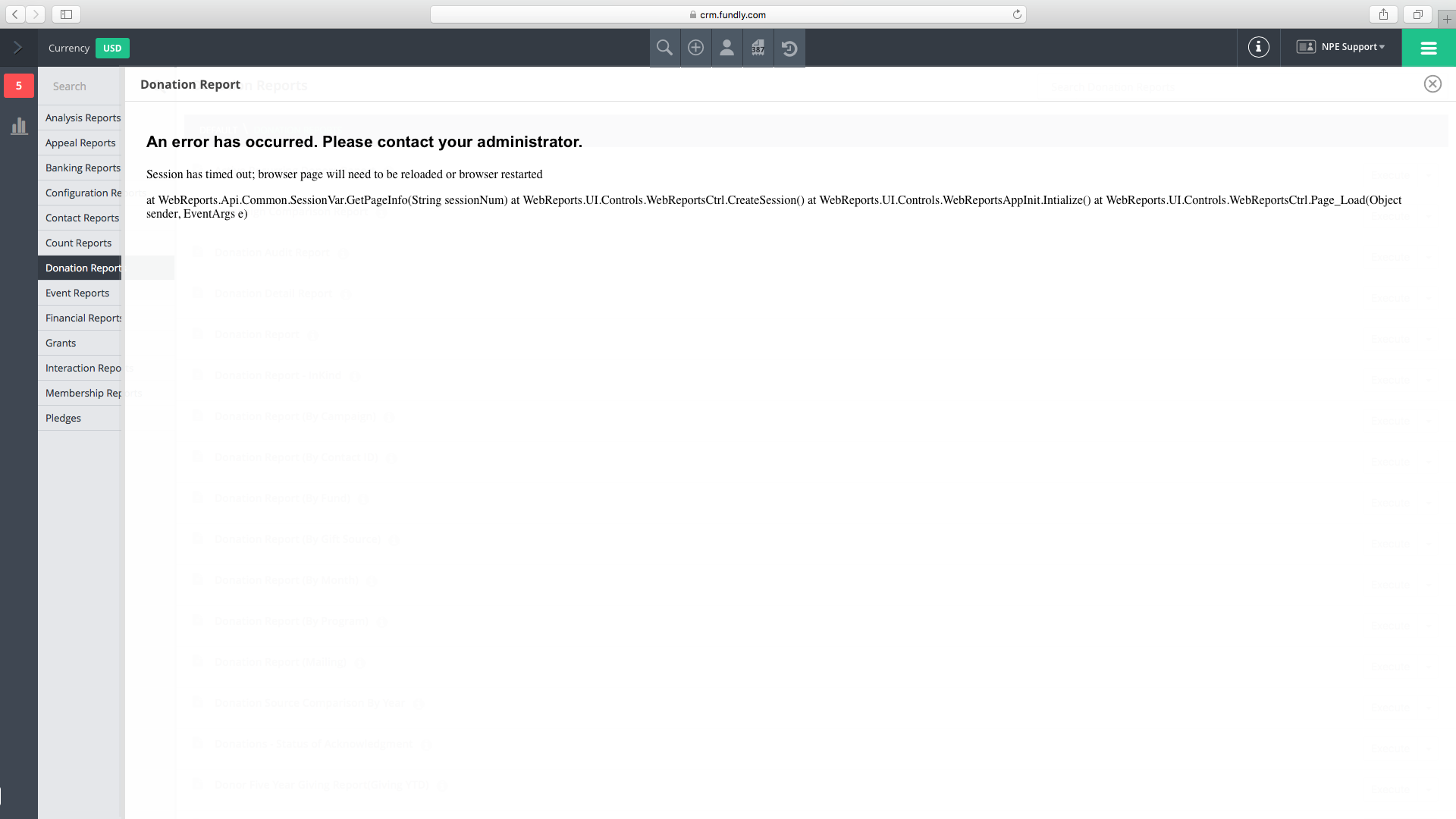 In Safari on macOS Sierra or earlier:
1. Open Preferences.
2. Select Privacy.
3. Select "Always allow" instead of "Allow from websites I visit" (the default).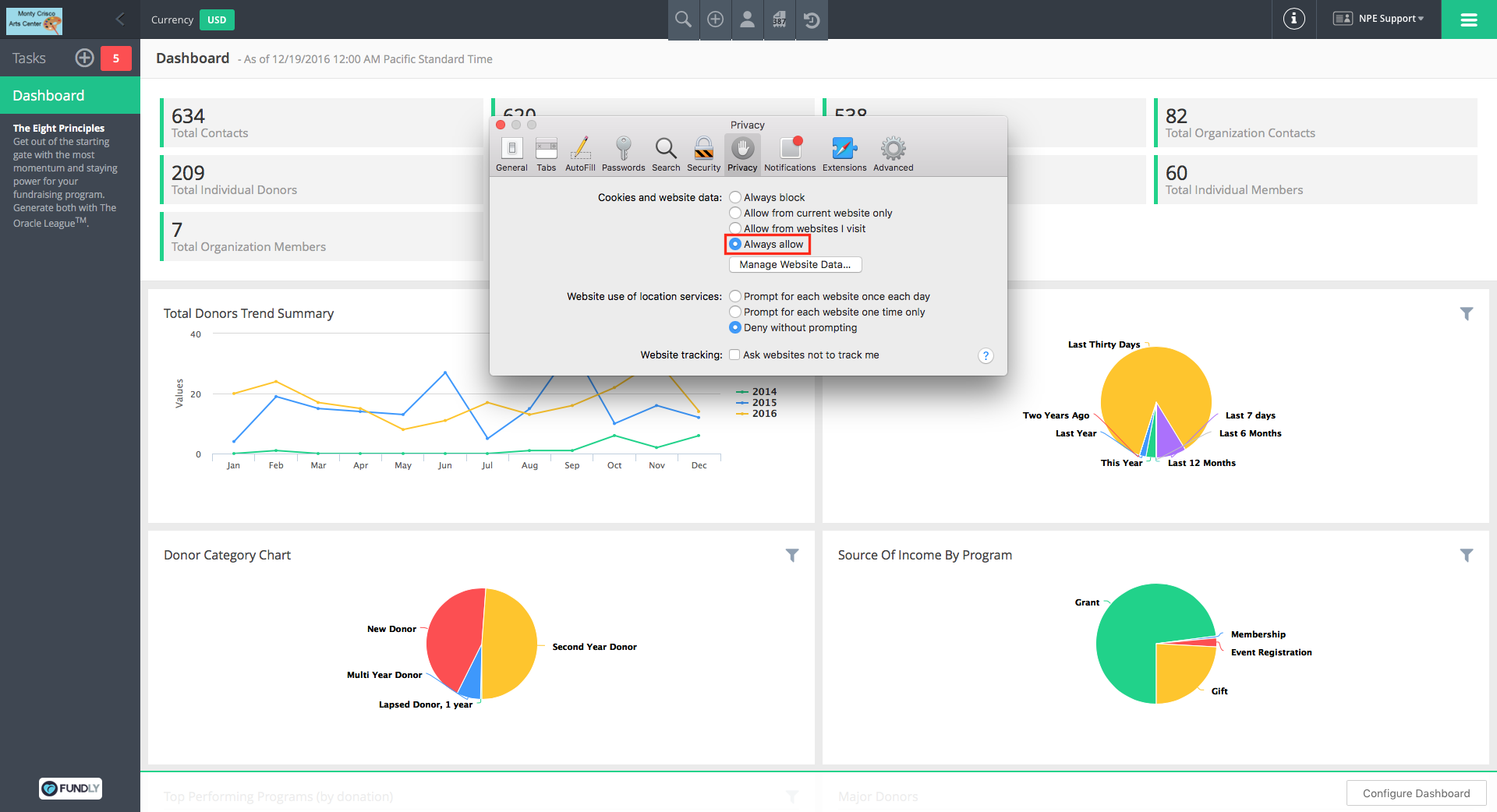 In Safari on macOS High Sierra or Catalina:
1. Open Preferences.
2. Select Privacy.
3. Uncheck Prevent Cross-Site Tracking next to Website Tracking.
4. Uncheck Block all cookies as well.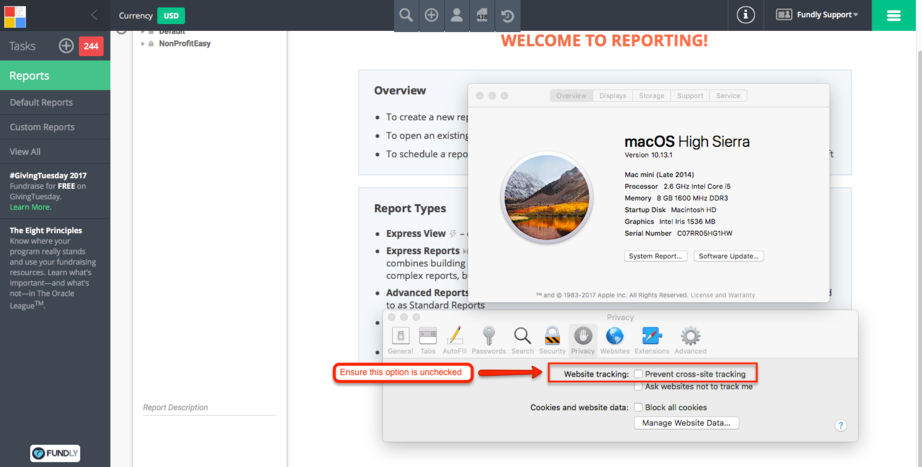 Please note: There is a known issue with Safari on macOS Mojave. If you are running that version of Safari, we recommend you update your computer to Catalina or use Chrome or Firefox instead.
In Firefox:
1. Open Preferences.
2. Select Privacy.
3. Under History, select Firefox will: Use custom settings for history.
4. Make sure box is checked next to Accept cookies from sites.
5. Select Always next to Accept third-party cookies.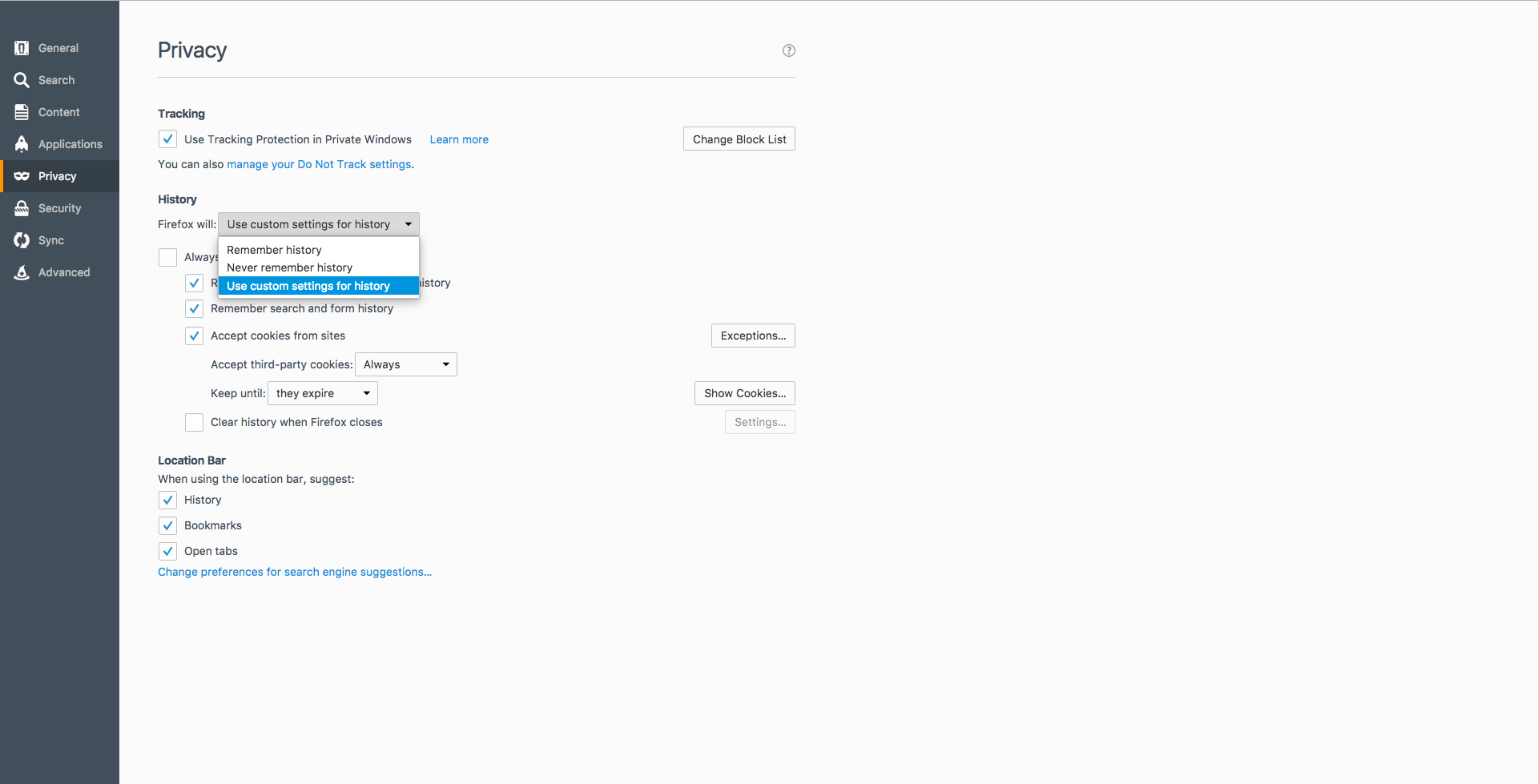 3. Additionally, a recent update to Chrome, Edge, and Firefox makes older versions of these browsers incompatible with CRM reports and you will need to update your browser to the latest version (this information was imparted to clients via our push notifications in-system. If you did not see that notification, please make sure you are not blocking pop-up windows in CRM and not using CRM in a private browser window. It is very important that you see/read the notifications in-system from Fundy CRM staff as they will contain critical information. See Step #1 of this tutorial for more information: https://support.fundly.com/hc/en-us/articles/206316867-Fundly-CRM-Getting-Started-Guide-for-System-Administrators-Version-2-)
If you are still receiving an error when trying to access reports but third-party cookies are enabled, you may be experiencing this issue due to the name of one or more of you custom data sets. Custom data set names need to be unique from any of our default reporting tables, and if any custom data set has the same name of any of the reporting tables, this error will occur. For example, a custom data set named Donation, Invoices, or Membership will cause this error. As soon as the custom data set name is changed, the issue should be resolved.