Purchasing Hardware and Configuring POS
Bluetooth Pairing and Checking Out with Stripe
Purchasing Hardware and Configuring POS:
1. Create an account with Stripe if one has not already been created.
2. Purchase BBPOS Chipper 2X BT mobile reader. You will need to be logged in to Stripe as an admin to complete this purchase. You may also want to purchase a Stripe terminal test card.
3. Configure the payment gateway in NonProfitEasy.
4. Open the POS app on your iPad. If POS has not yet been activated, click here for instruction.
5. Tap the Gear icon.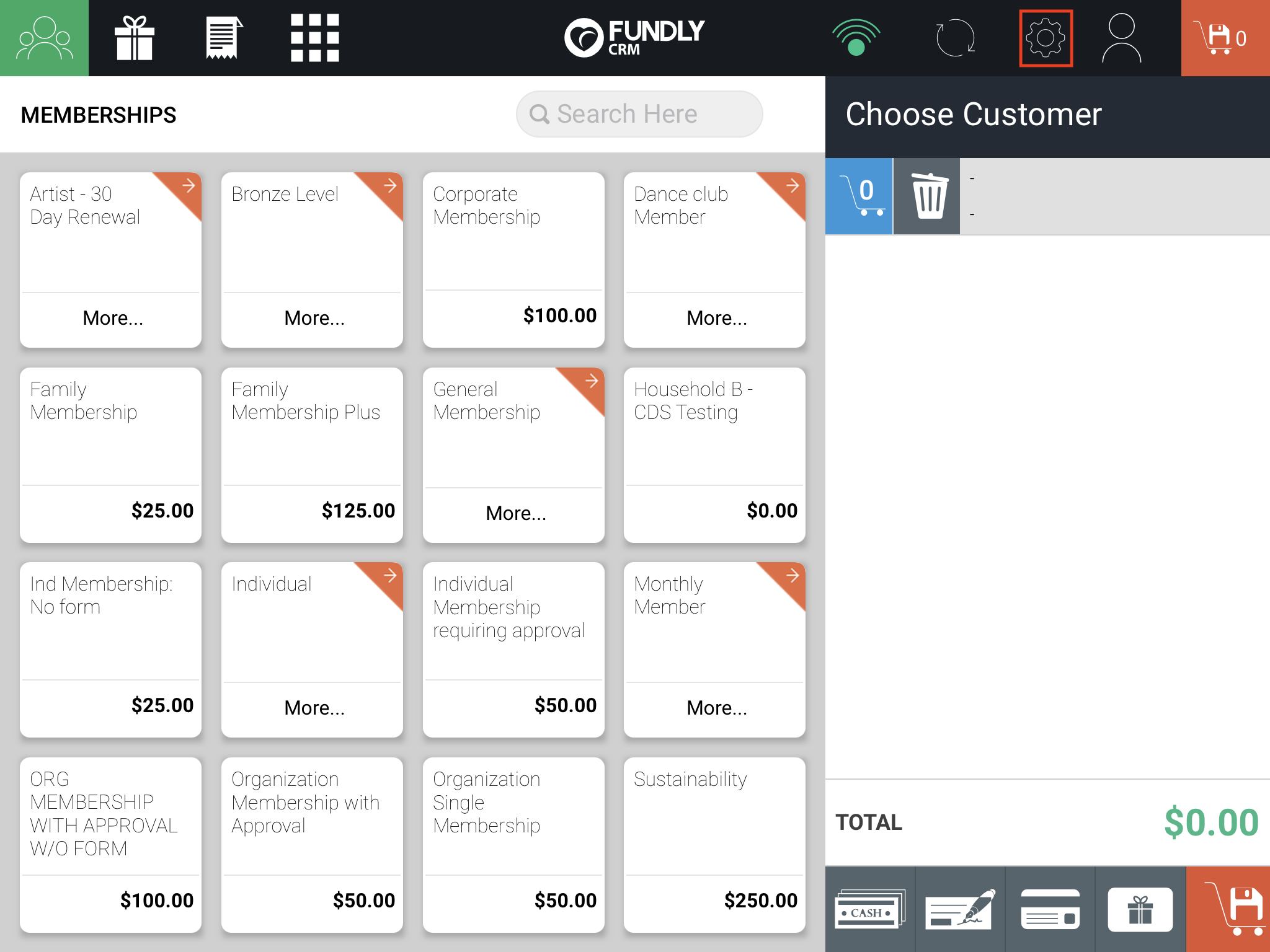 6. Tap Payment Settings.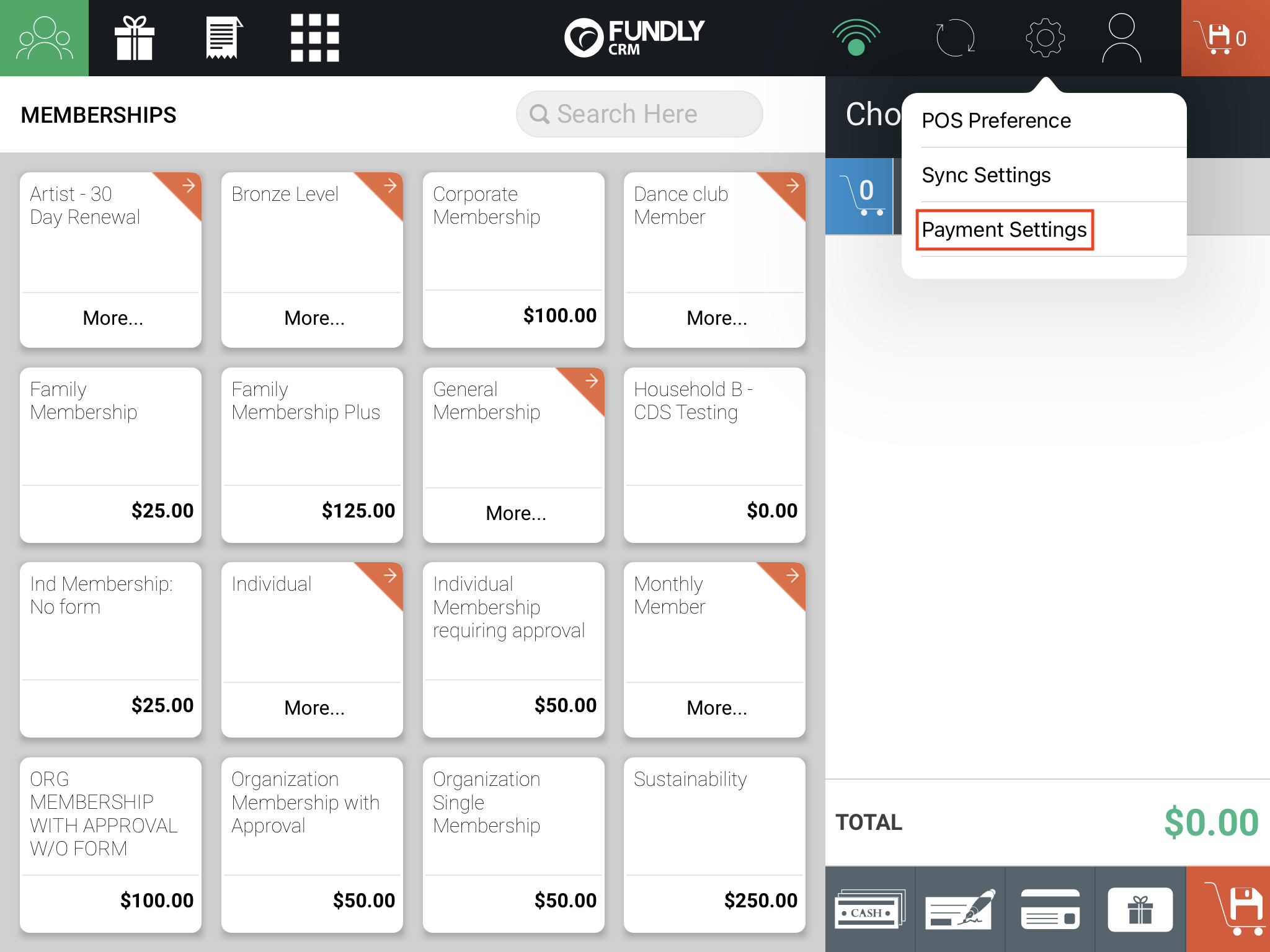 7. Select Stripe Terminal from the Select Payment Gateway Options. Note: If you are logging in to POS for the first time, you will be prompted to Select Payment Gateway Options after POS first loads.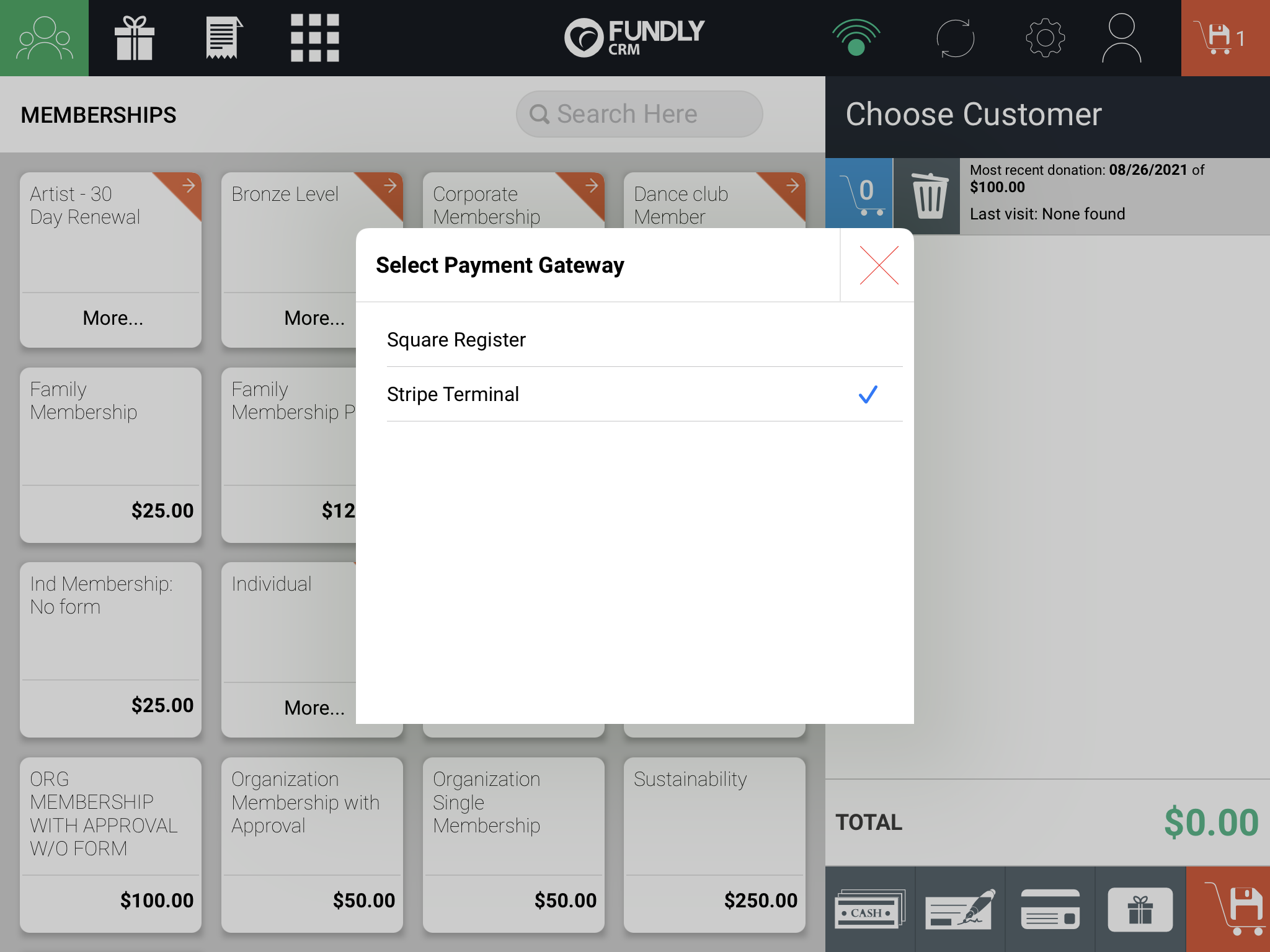 8. Card reader connects via Bluetooth. The easiest way to connect the card reader is by making a purchase through POS whether through a live card or test card, and the steps are detailed below.
9. The card reader can also be connected via Bluetooth settings on the iPad. Open Settings on the iPad and select Bluetooth. Make sure Bluetooth is switched on (toggle icon is Green), and click the Power button on the card reader if it is not already on. The card reader should show up under Other Devices and should connect after you tap it.
Bluetooth Pairing and Checking Out with Stripe:
1. Turn on the card reader by clicking the Power button.
2. Select the customer and add the item to cart. For detailed steps on adding specific transaction types to the cart, click here.
3. Tap the credit card icon from the payment options.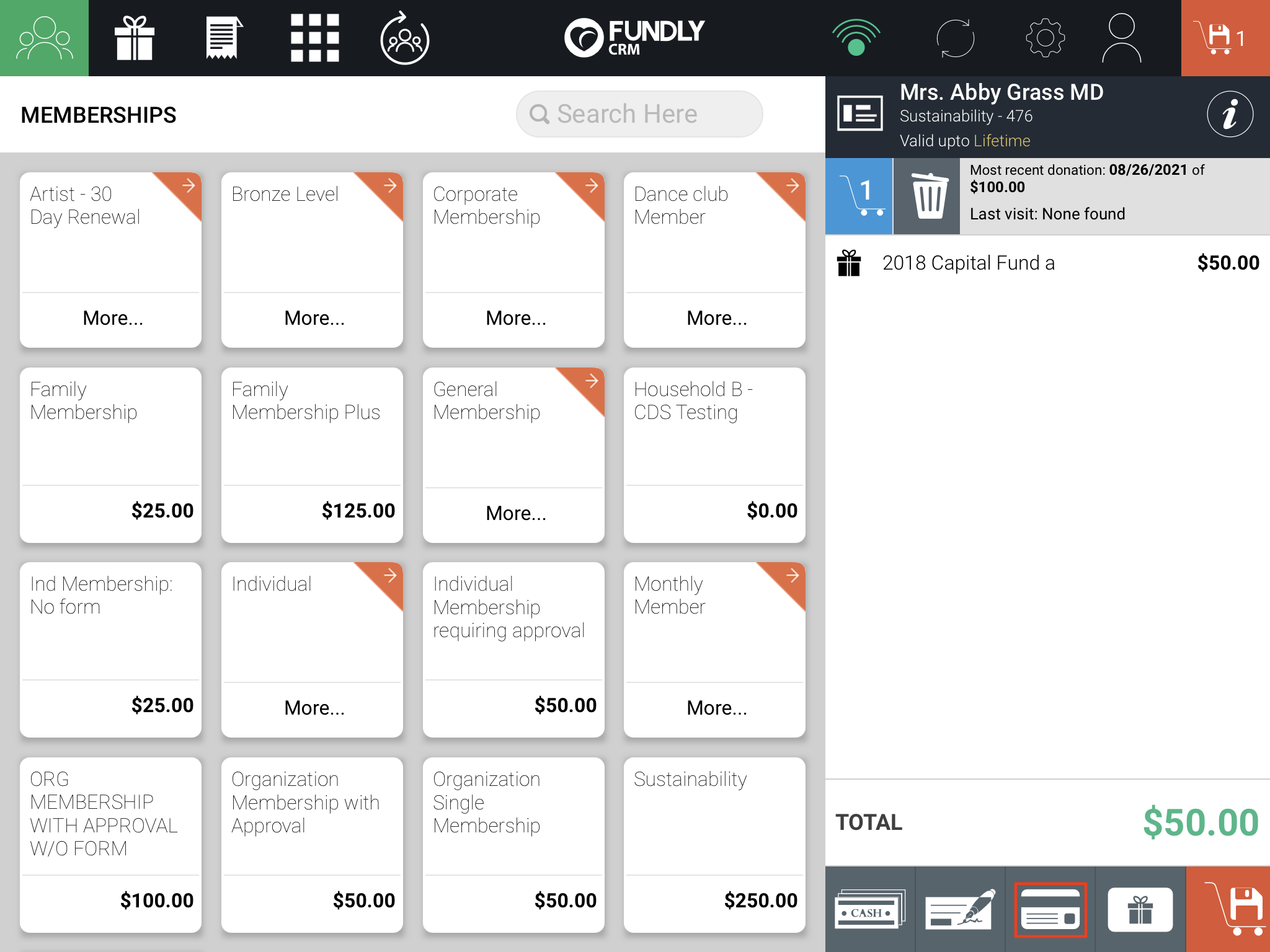 4. Confirm the purchase and click Proceed.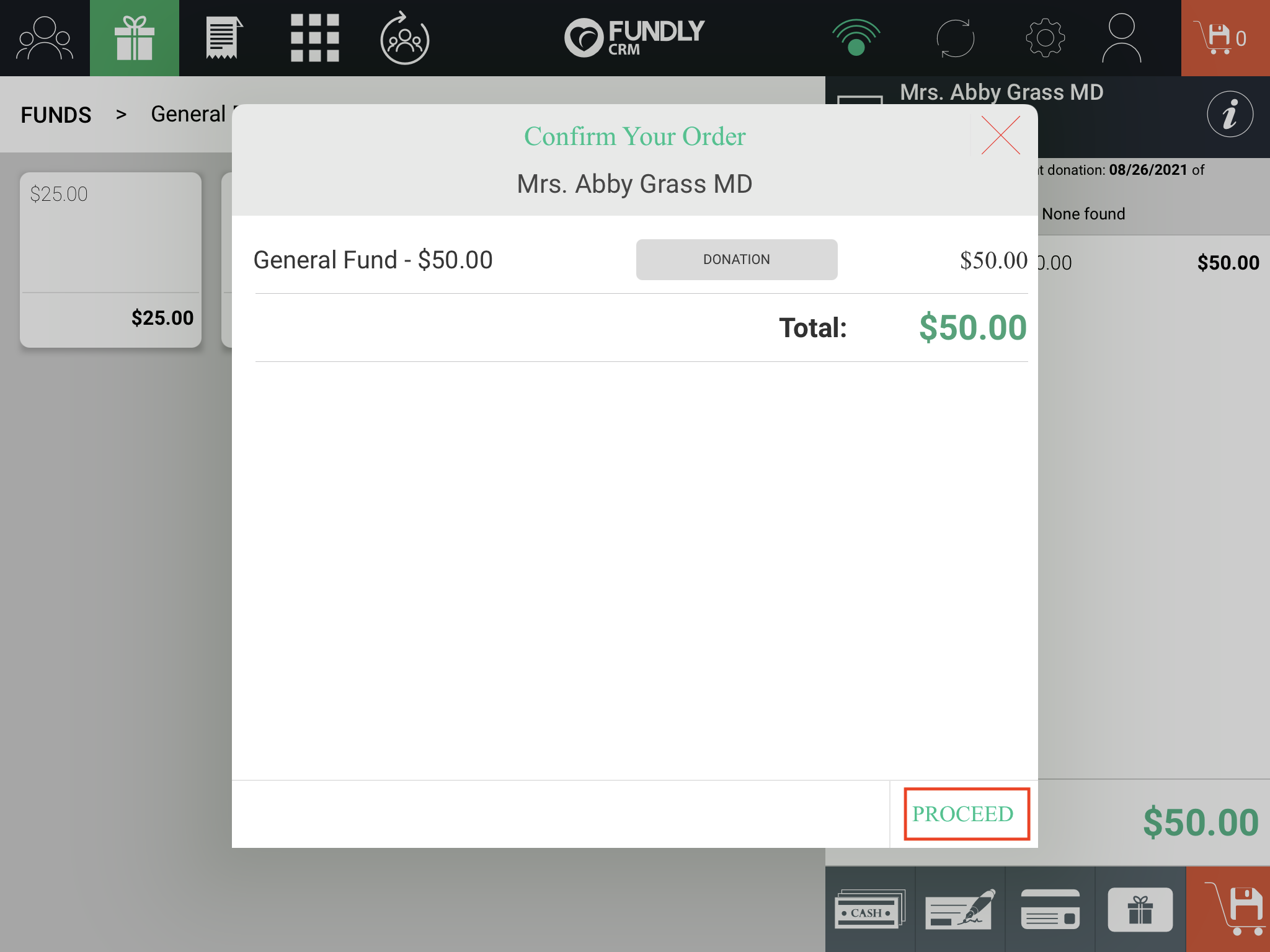 5. To configure the BBPOS Chipper 2X BT card reader, tap OK on the Bluetooth permission popup. Make sure the card reader is powered on. Tap the Gear icon to connect the reader.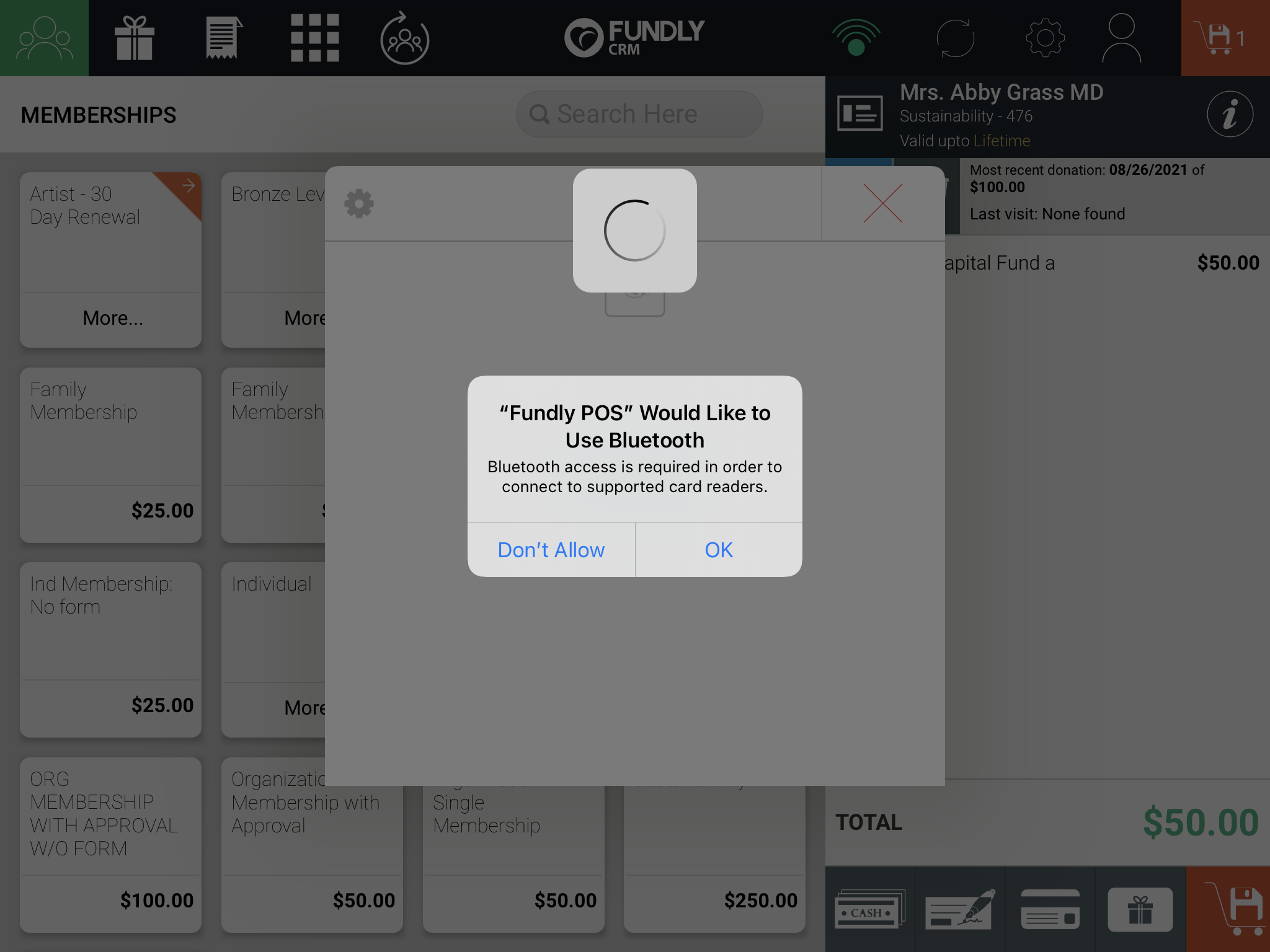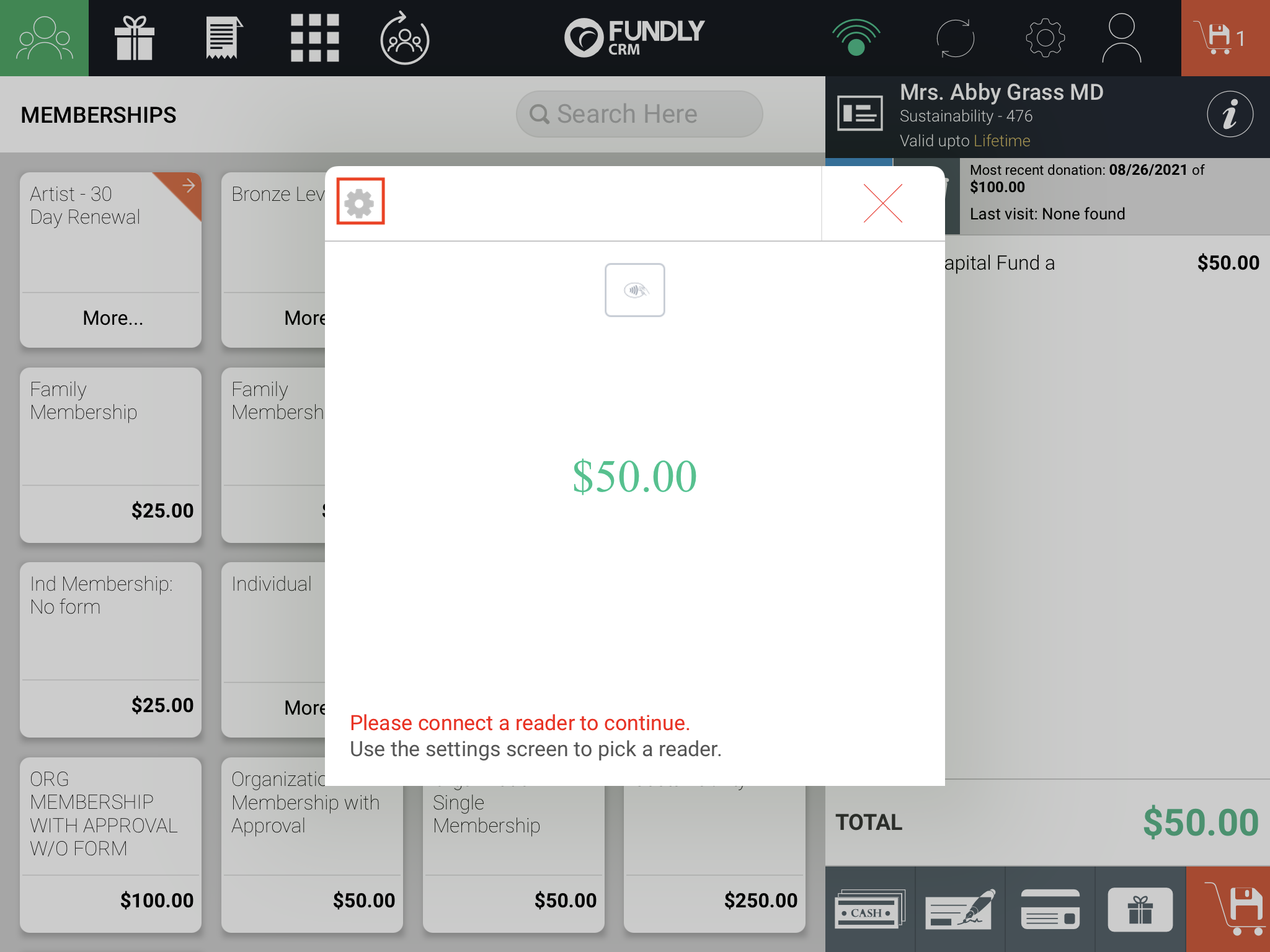 6. Select the reader from the Readers menu.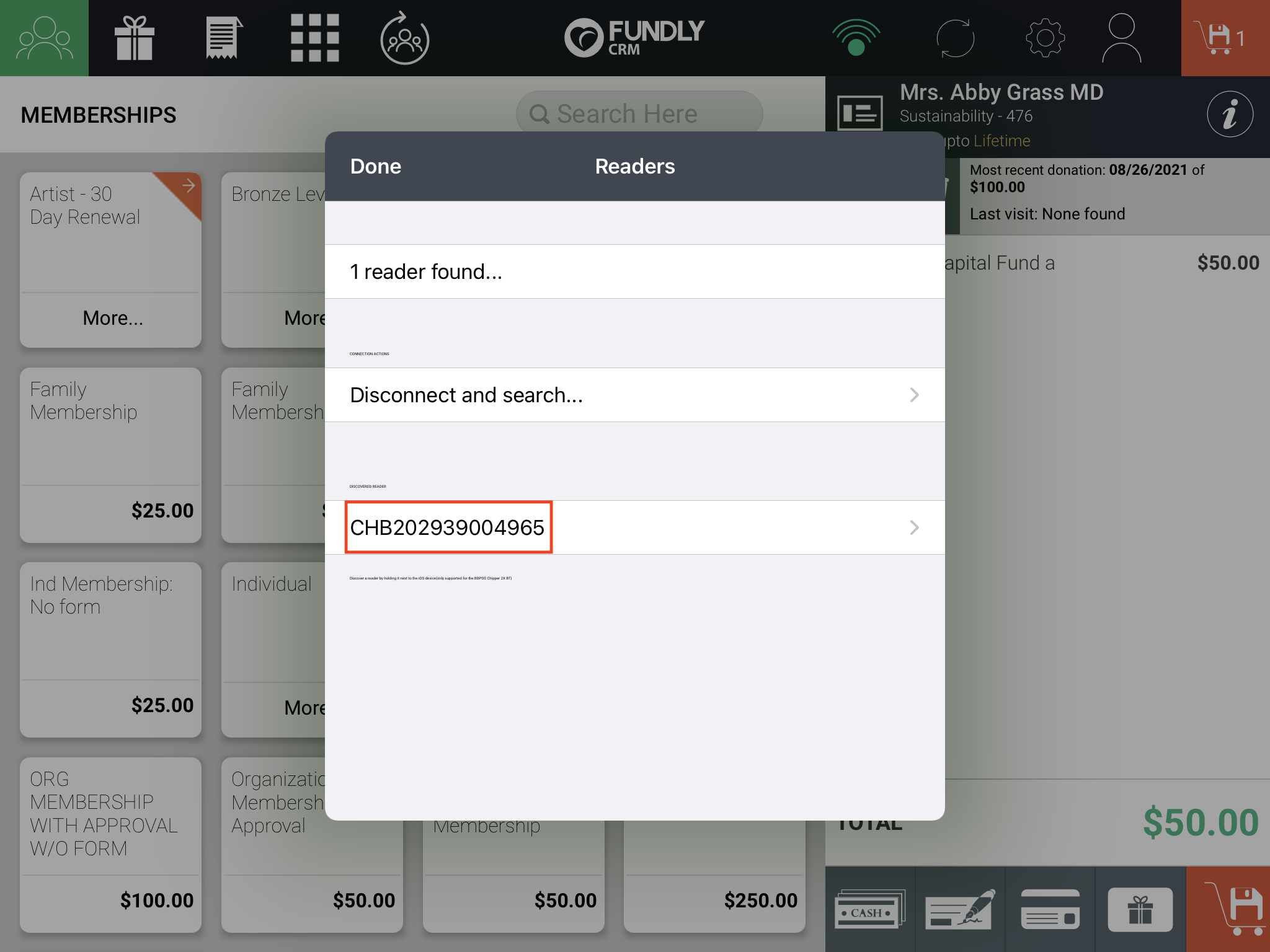 7. From the location permissions pop-up, select Allow While Using the App. Tap Done.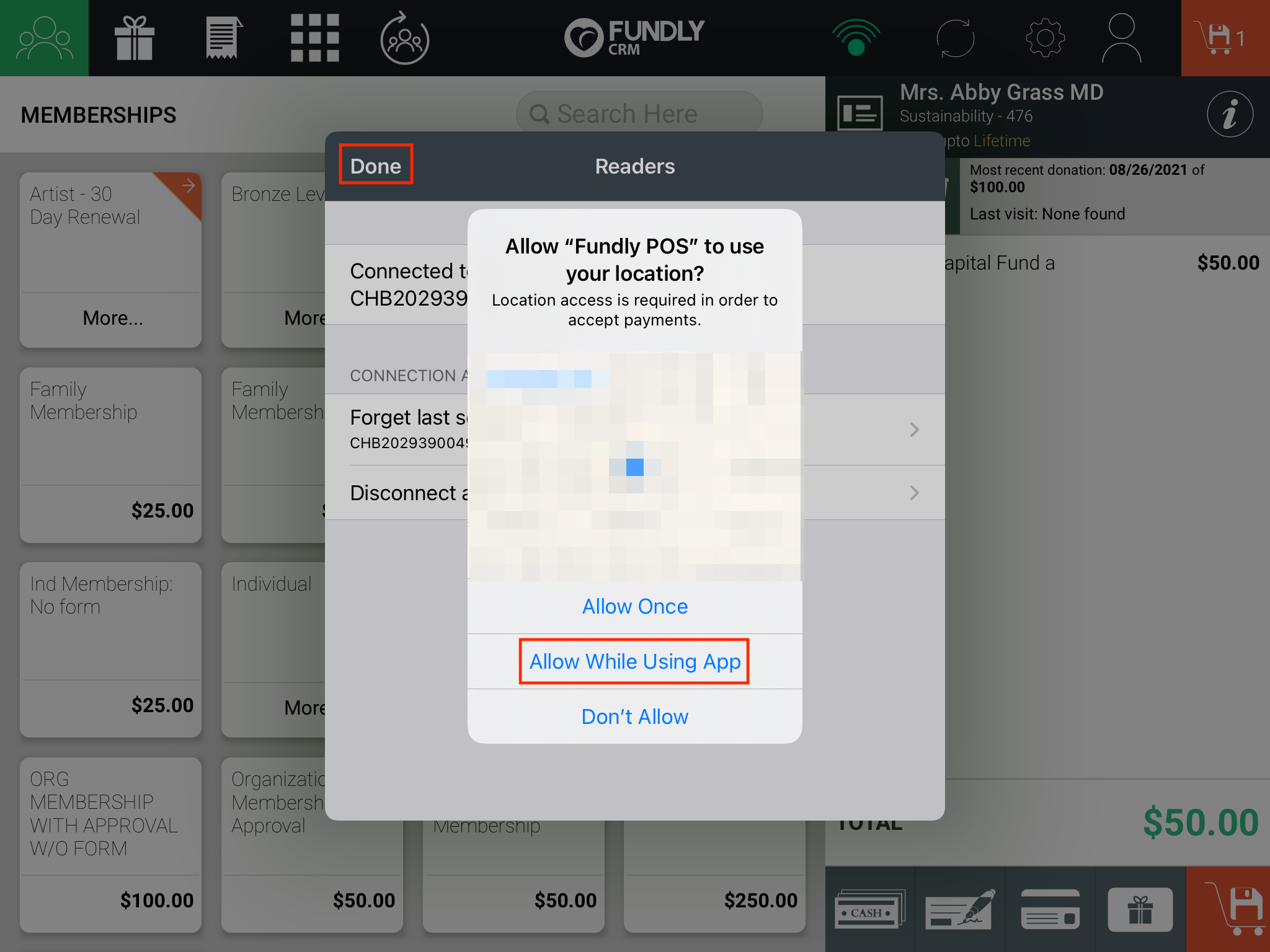 8. You should now see the card reader on the pop-up. Select Charge.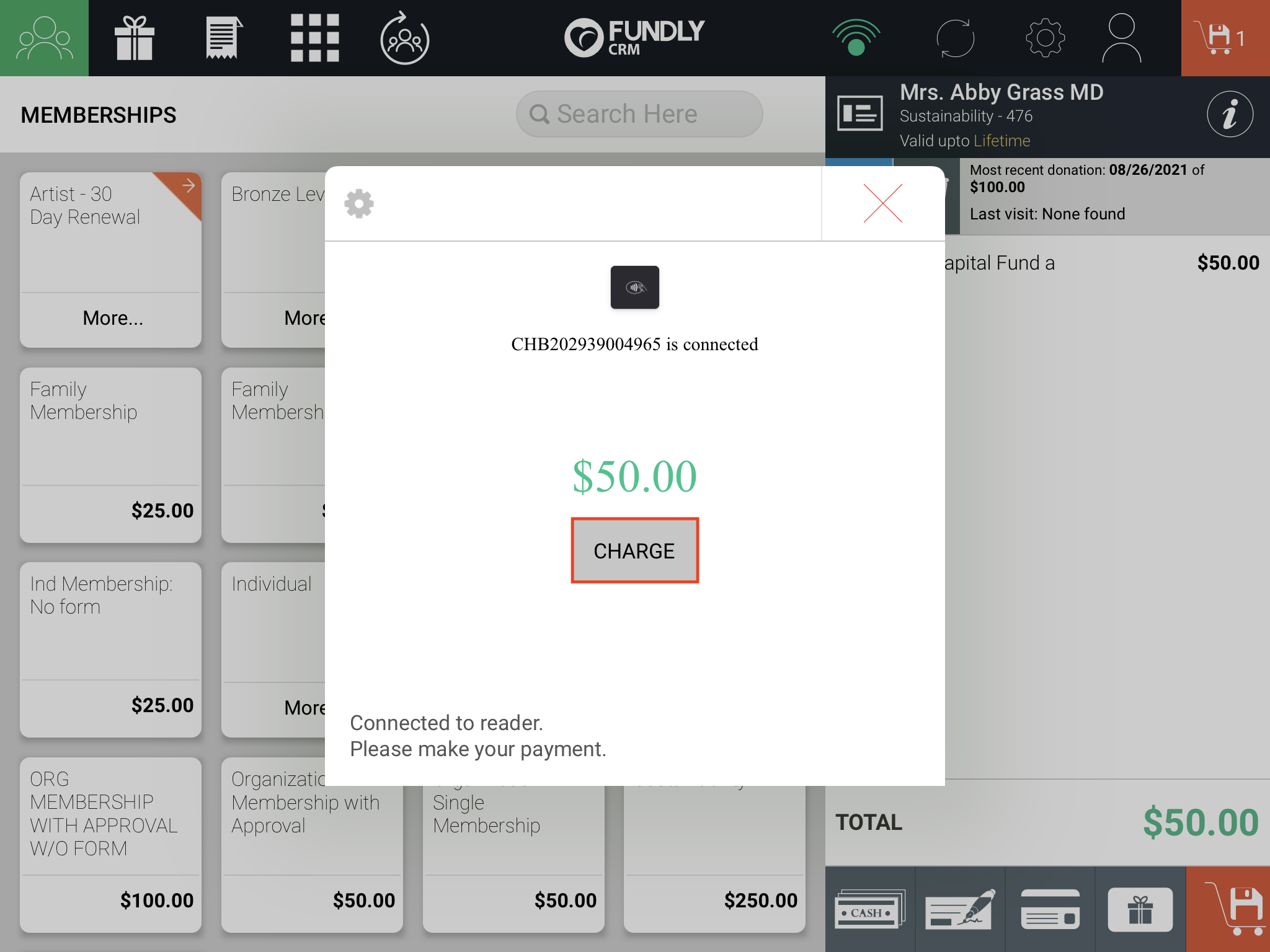 9. Insert, tap, or swipe card on the BBPOS reader when prompted by the app.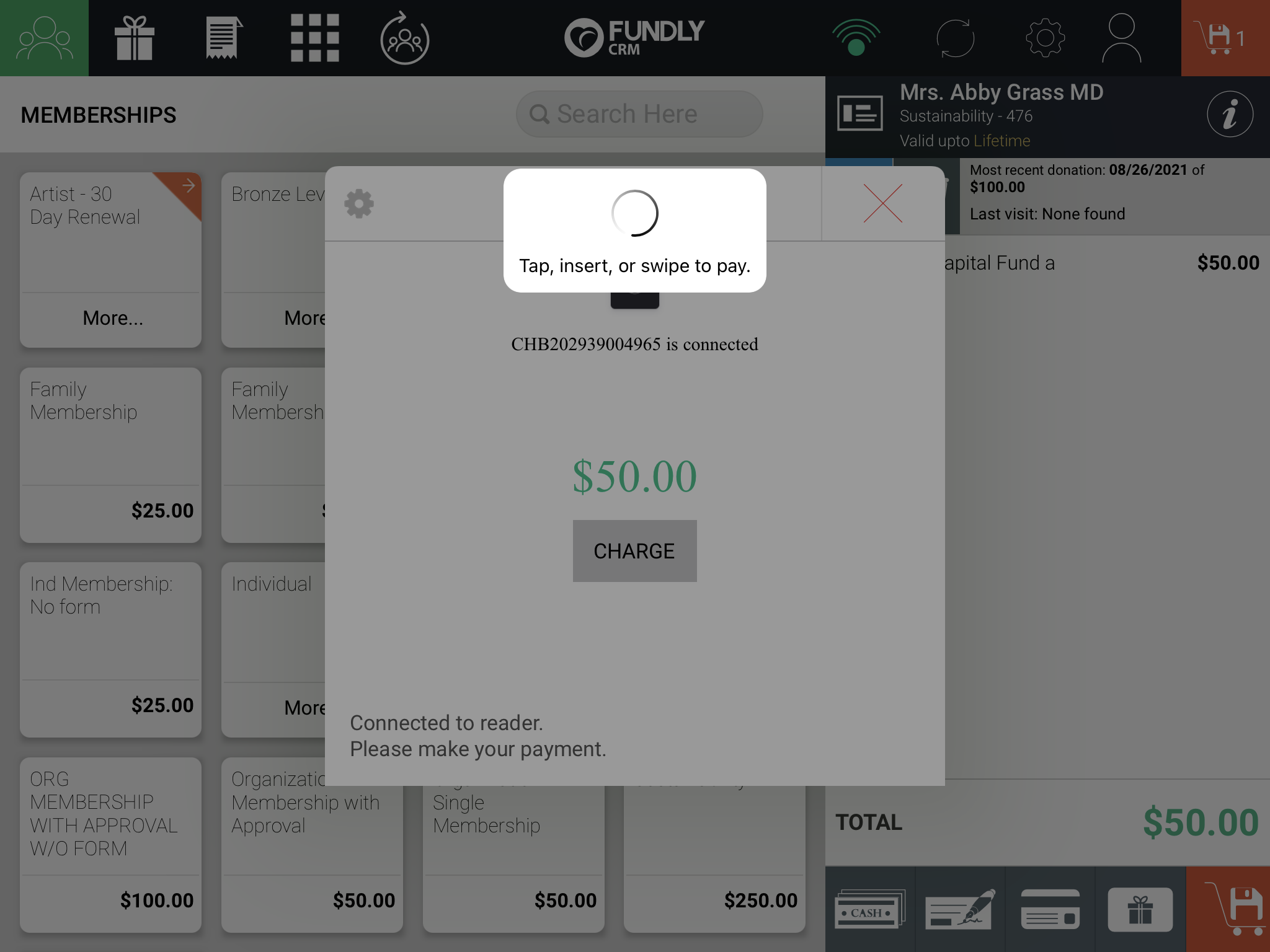 10. Remove the card when prompted.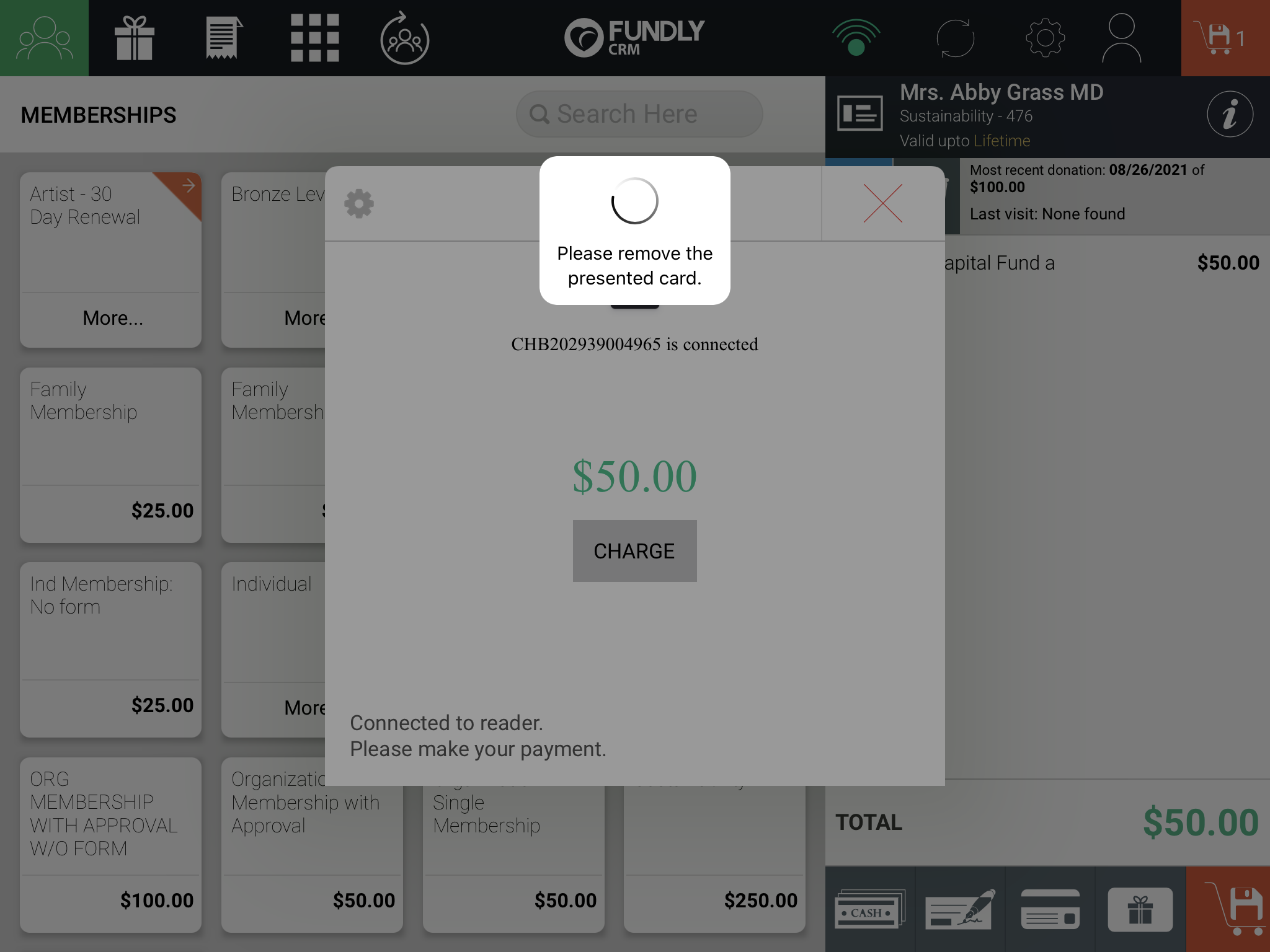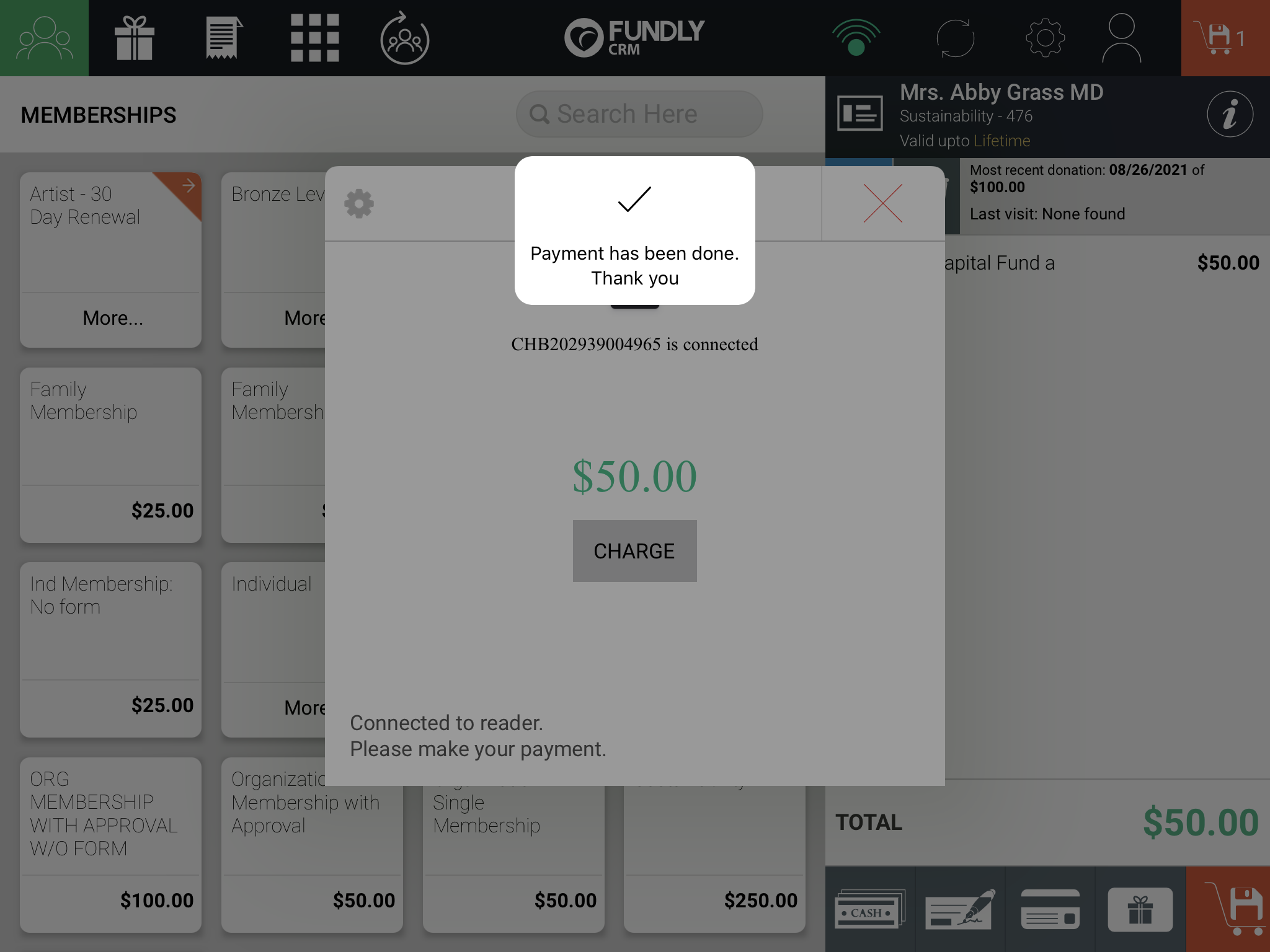 11. Select from Print, Email, or No Receipt from the Receipt pop-up.