To sign up as a nonprofit organization, please go to our homepage - Fundly.com and click on START YOUR CAMPAIGN below "NONPROFITS".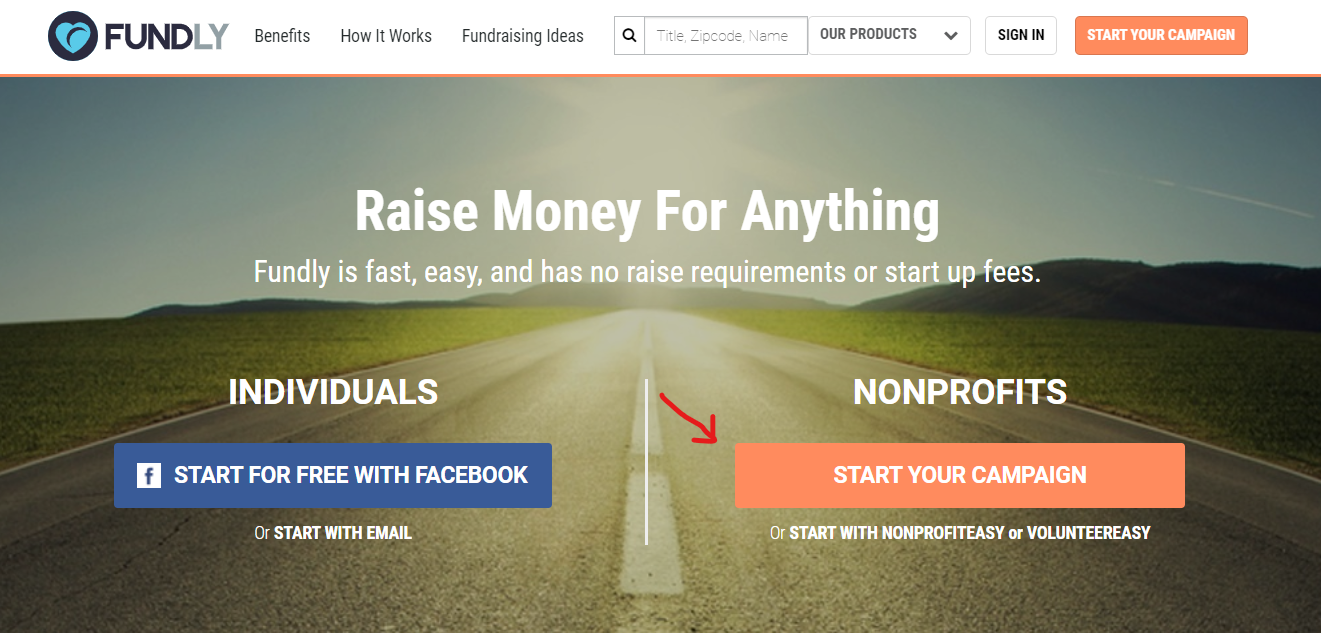 As you type in the name of your nonprofit, a dropdown option would appear. Please choose your nonprofit organization and click on CONTINUE. A confirmation email would then be sent to the organization's executive director regarding the created campaign.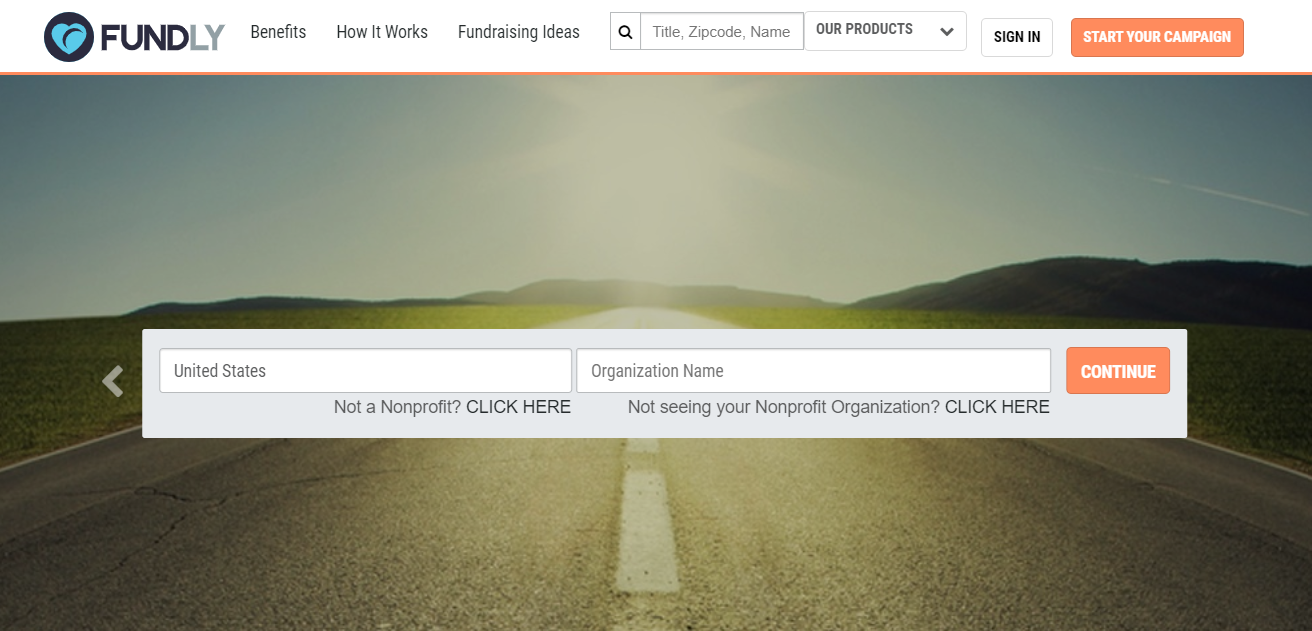 If you are based in Canada, United Kingdom, Australia, and Mexico, this drop-down would not appear. Click "Continue" to proceed to the next step.
Follow the instructions you see on the screen and you should be all set.