Great New Things for

VolunteerEasy

!
With the release of a new build, users may experience some irregularities in their

VolunteerEasy

account such as the appearance of strange code, blank screens/modules, lack of word wrapping, etc. These issues are related to the need to clear your browser cache and/or to log out and back in to the system in order to get the new updates. If you continue to experience difficulties after clearing your cache and re-logging in, please email us at support@fundly.com.
For Volunteer Action Centers and Universities, as many of you have requested, we are no longer sending the

newsletter

to your partner organizations. You can forward/copy this as you see fit.

Something New For You!


Today, we have released several new features for

VolunteerEasy

that we think you're going to really enjoy.
Label Change from Apply to "Sign Up"
Swap Schedule Feature
Rebranding of our Third-Party Background Screening Platform
Read on for all the details! And after you've checked out all the new features, drop us a line at support@fundly.com to let us know what you think!
(if images are not displaying correctly in this email, you can find a copy of this

newsletter

in our

VolunteerEasy

and NonProfitEasy Support Libraries)
Label Change from Apply to "Sign Up"
We are gradually making label changes throughout the system and replacing the word "Apply" with "Sign Up". This also applies to online opportunity sign ups.

Right now, you will see the changes on the public/home site, as well as on the volunteer portal.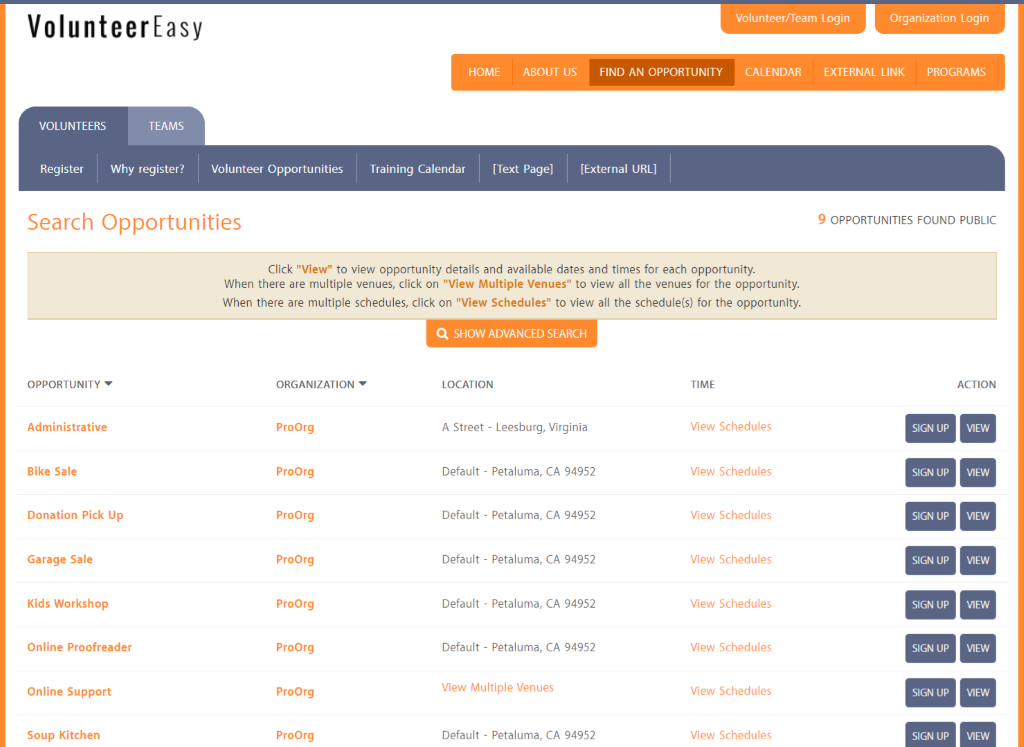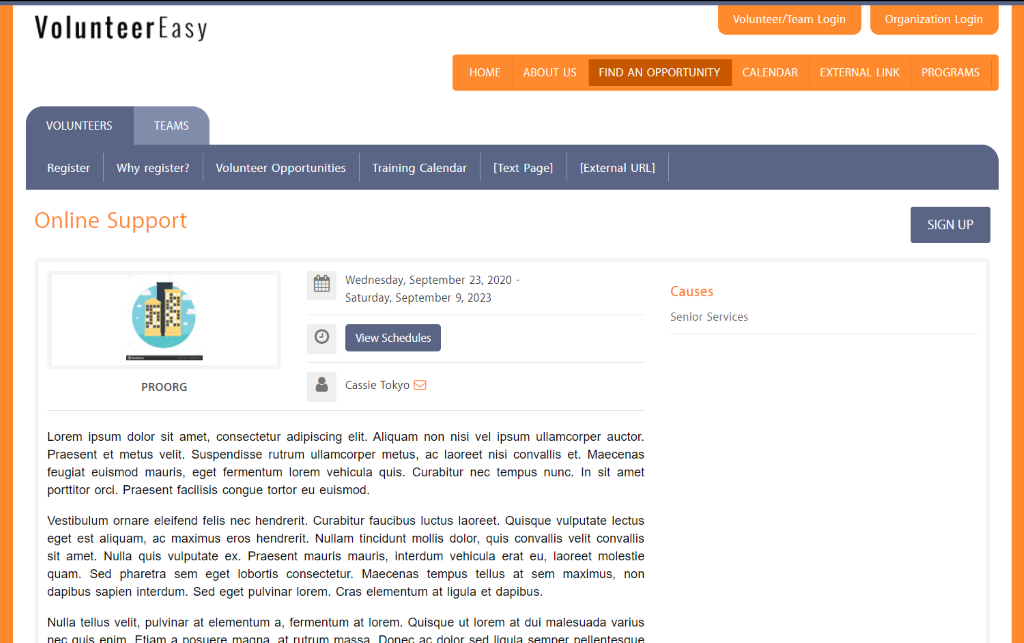 In a future release, we will be replacing the word "Opportunities" with "Sign Ups". This change will apply on the public/home site, as well as on the organization and admin dashboards. Keep an eye out for our newsletter regarding this change!
Swap Schedule Feature
It is normal for volunteers to reschedule for a different date and/or time, however, this makes the scheduled date open.

The new swap schedule feature now gives the admin the ability to allow schedule swapping for an opportunity so that volunteers can swap schedules instead, and that dates do not become vacant.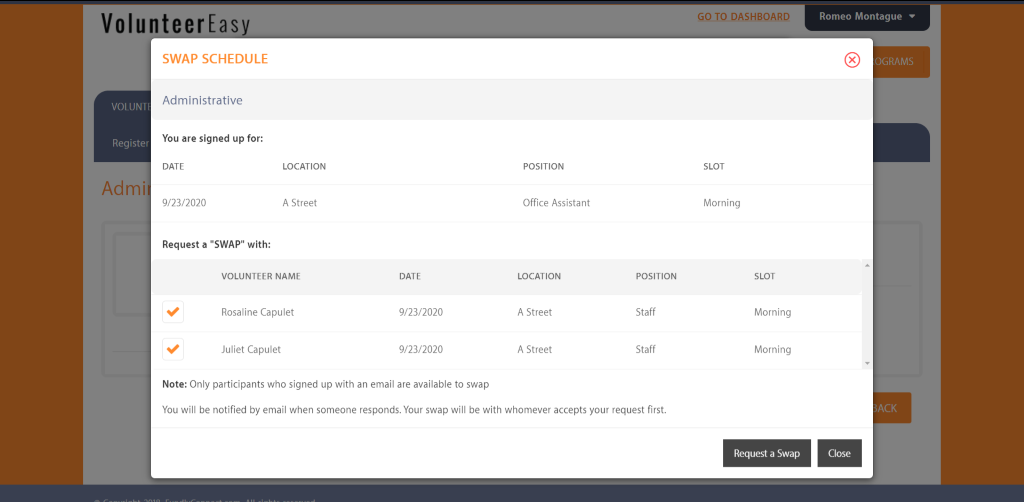 For more information on this new enhancement, click here.
Rebranding of our Third-Party Background Check Screening Platform
Verified Volunteers, our third-party background check screening platform, has changed their brand to Sterling Volunteers! To read their article on this rebranding, click here.
For information on the VolunteerEasy and Sterling Volunteers integration, click here.
We are committed to ensuring a great user experience with our products and services and are continually striving to ensure our products meet the evolving needs of our customers. As always, we offer a variety of support options, including a tutorial library, daily webinars (fundlyevent.com), live help drop in sessions, and email support (support@fundly.com).

If you'd like to suggest a webinar or training topic, submit it at fundlyevent.com (there's a link at the top of the page).


If you enjoy VolunteerEasy and/or NonProfitEasy, please consider leaving a review on Capterra.com. To Leave us a review Click Here.

If you would also allow us to post a quote from you along with a headshot on our website, please contact us at support@fundly.com.