There will be times when an opportunity is going to be restricted only to students registered to a particular course(s). That means you'd want only the current students of that particular course(s) be able to submit an application for the opportunity.
Restricting an Opportunity
To restrict an opportunity, you have to select the applicable course(s) for the restricted opportunity under the University Info section on Step 2 (Requirements) of the opportunity configuration.

Applying for Restricted Opportunities
Restricted opportunities will display the "Applicable Course(s)" on the opportunity page on the public site for the students' reference.

If a student is registered under the course, they will be able to submit their application for the opportunity. Otherwise, they will receive a validation message and will not be able to proceed.

Note: The validation message is configurable by the university admin. To configure, click the Main Menu > Website Integration > Student Signup, edit the Restricted Opportunity Course Message then click Save.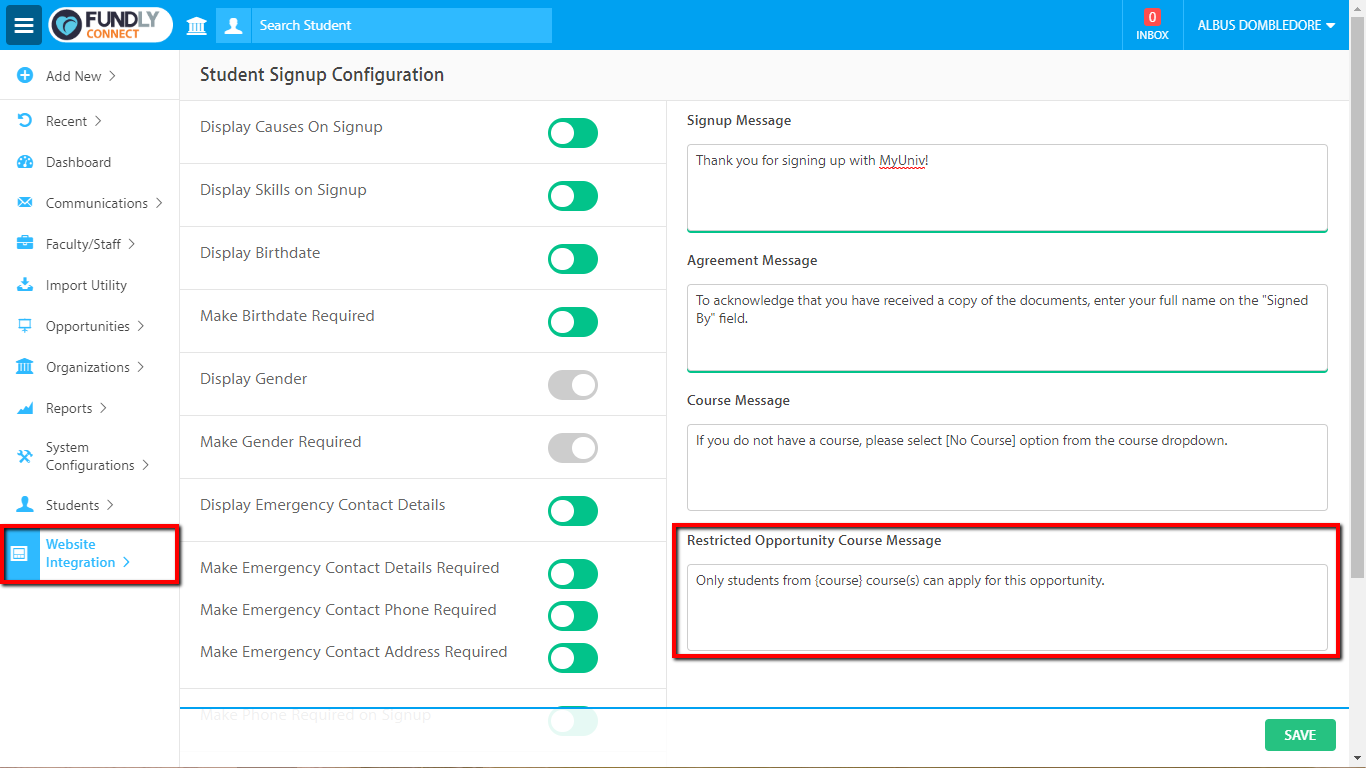 Filtering Restricted Opportunities
Students will be able to filter by course(s) from the Advanced Search on the public site.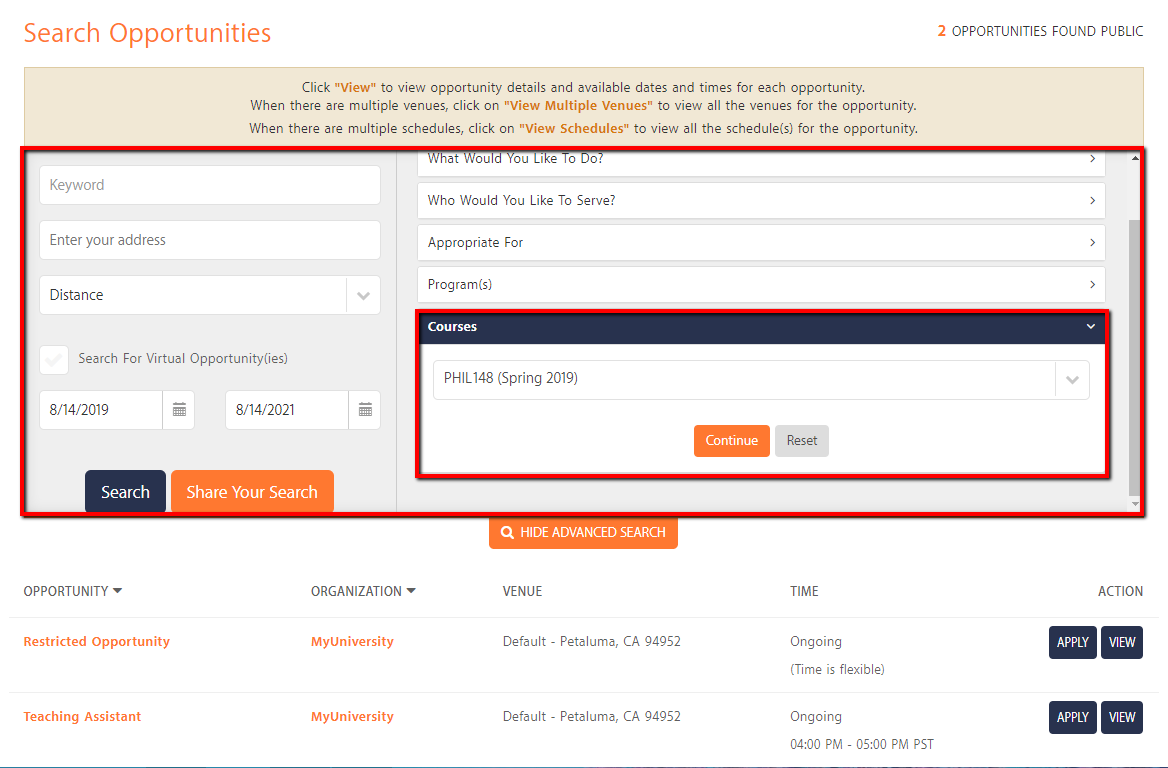 They can also update their Search Preferences on their profile and select the course(s).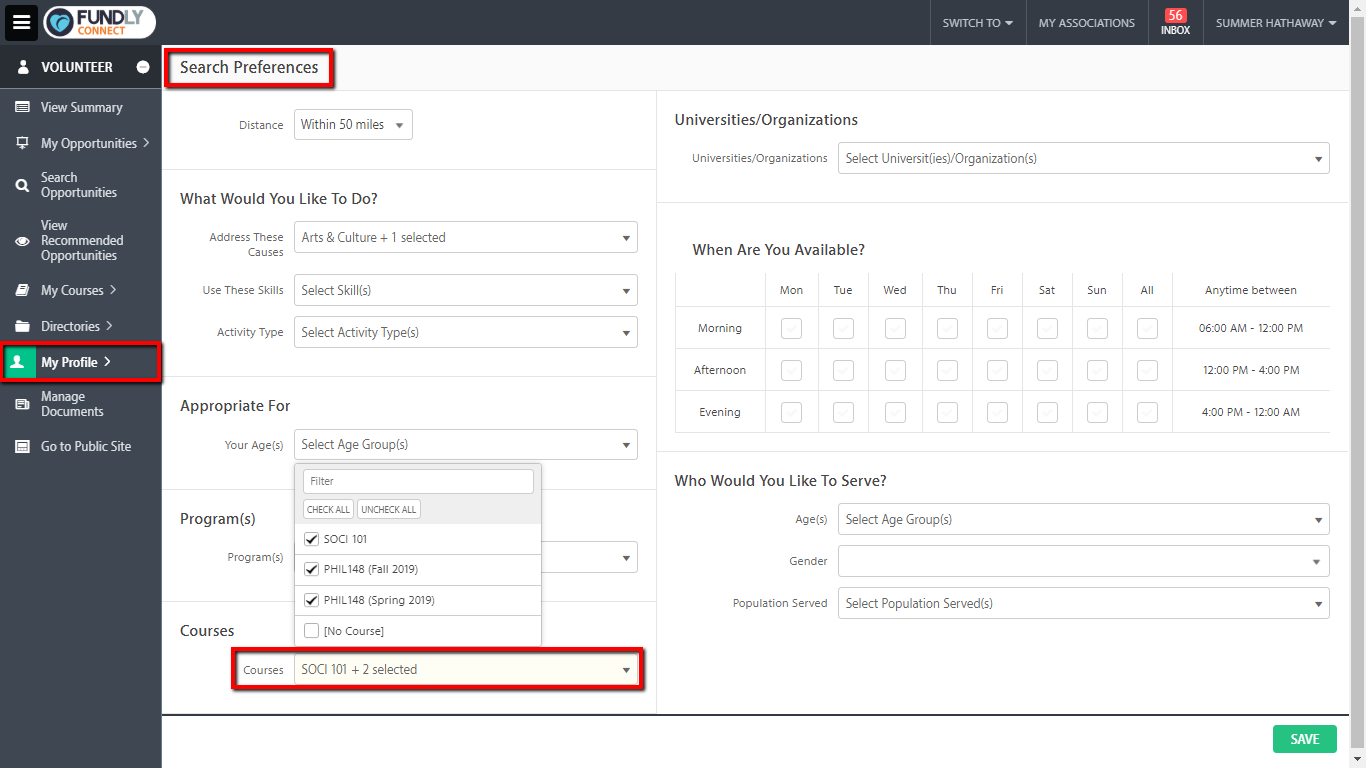 If courses of the restricted opportunities are selected as a search preference, the restricted opportunities will be available under the student's Recommended Opportunities section.