Resetting a Partner Organization's Password

While partner organizations are able to reset their own passwords, some organizations may request help doing so.
Note: Do not reset an organization's password without their permission.
1. From the Main Menu, click Organizations. Alternatively, click Active Nonprofit Organizations in the Dashboard.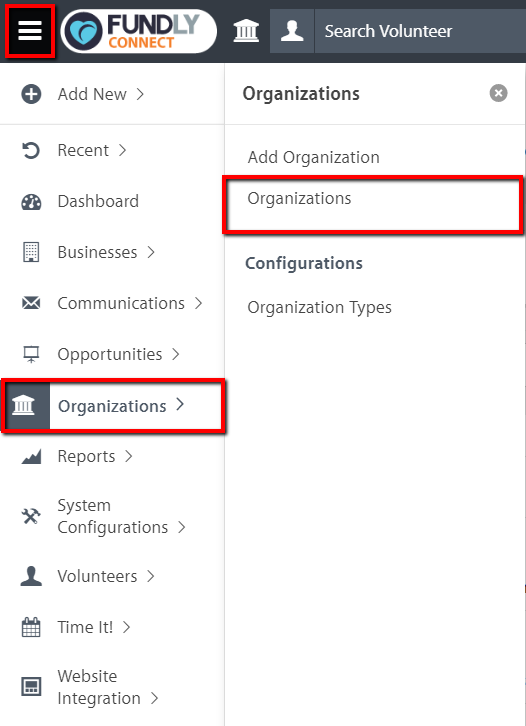 2. A list of your active partner organizations will appear. To view inactive organizations, click on Inactive at the top of the screen.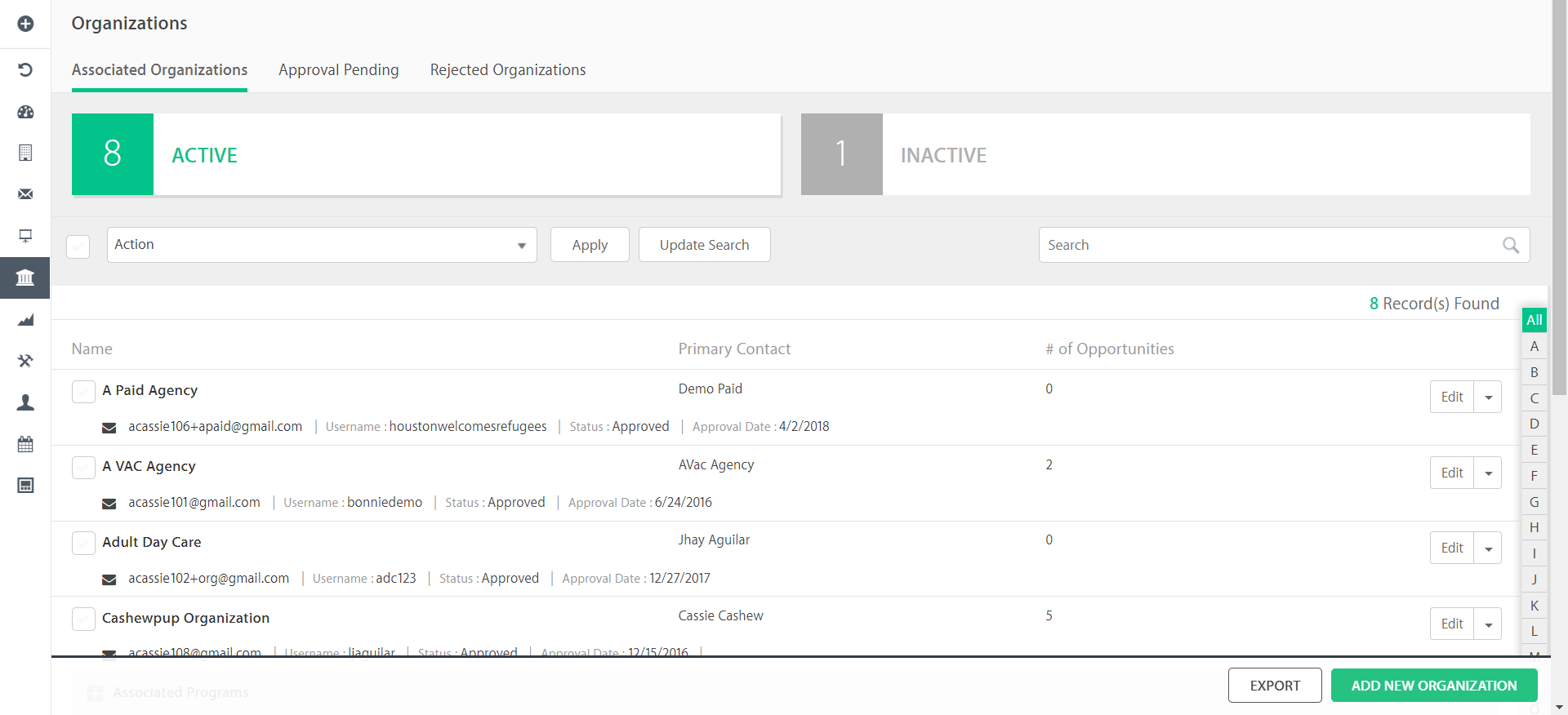 3. Click Reset Password in the dropdown menu next to the desired organization.
Note: The password reset feature is not available for organizations that were added by your VAC using the Add a Partner Organization tutorial and that were not created with the Account Setup Link, as they have no account login or password.

4. In the "Reset Organization Password" window, enter the email address(es) to which you would like a temporary password sent then click Send. A temporary password will also will be sent to the organization's original user email.