Uploading a Partner Organization's Logo
The Volunteer Action Center (VAC) or University can upload the logo for its partner organizations from the admin login.
1. From the Main Menu, click Organizations. Alternatively, click Active Nonprofit Organizations in the Dashboard.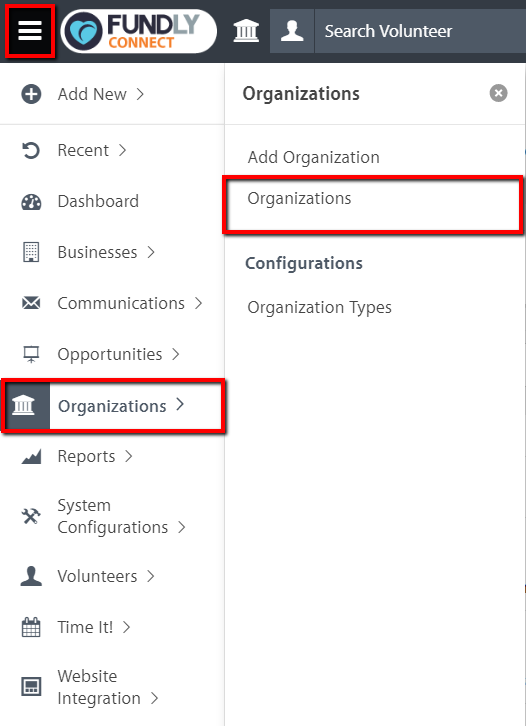 2. A list of your active partner organizations will appear. To view inactive organizations, click on Inactive at the top of the screen.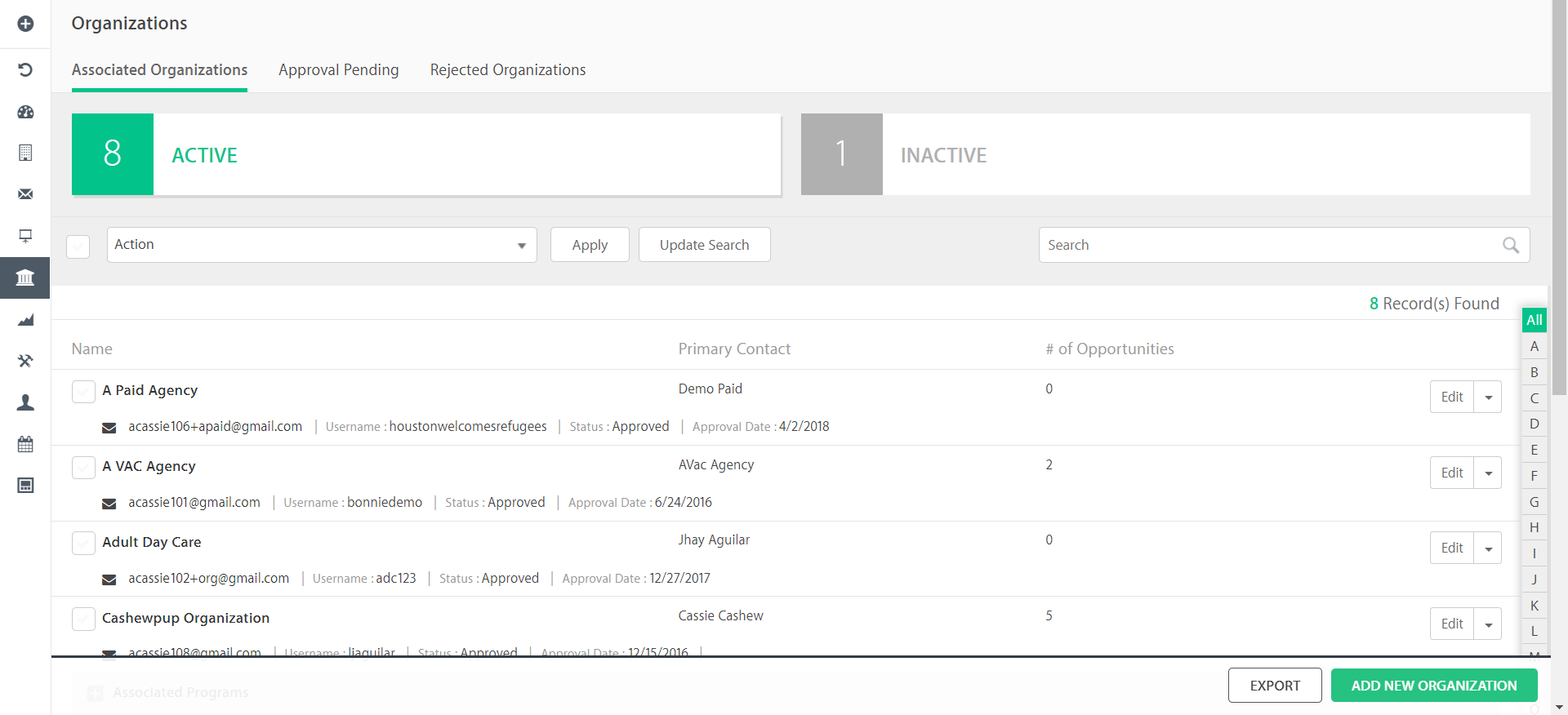 3. Click the Edit button next to the desired organization.

4. On the Add/Edit Organization window, click the Upload Logo field to upload the image. Click Save when done.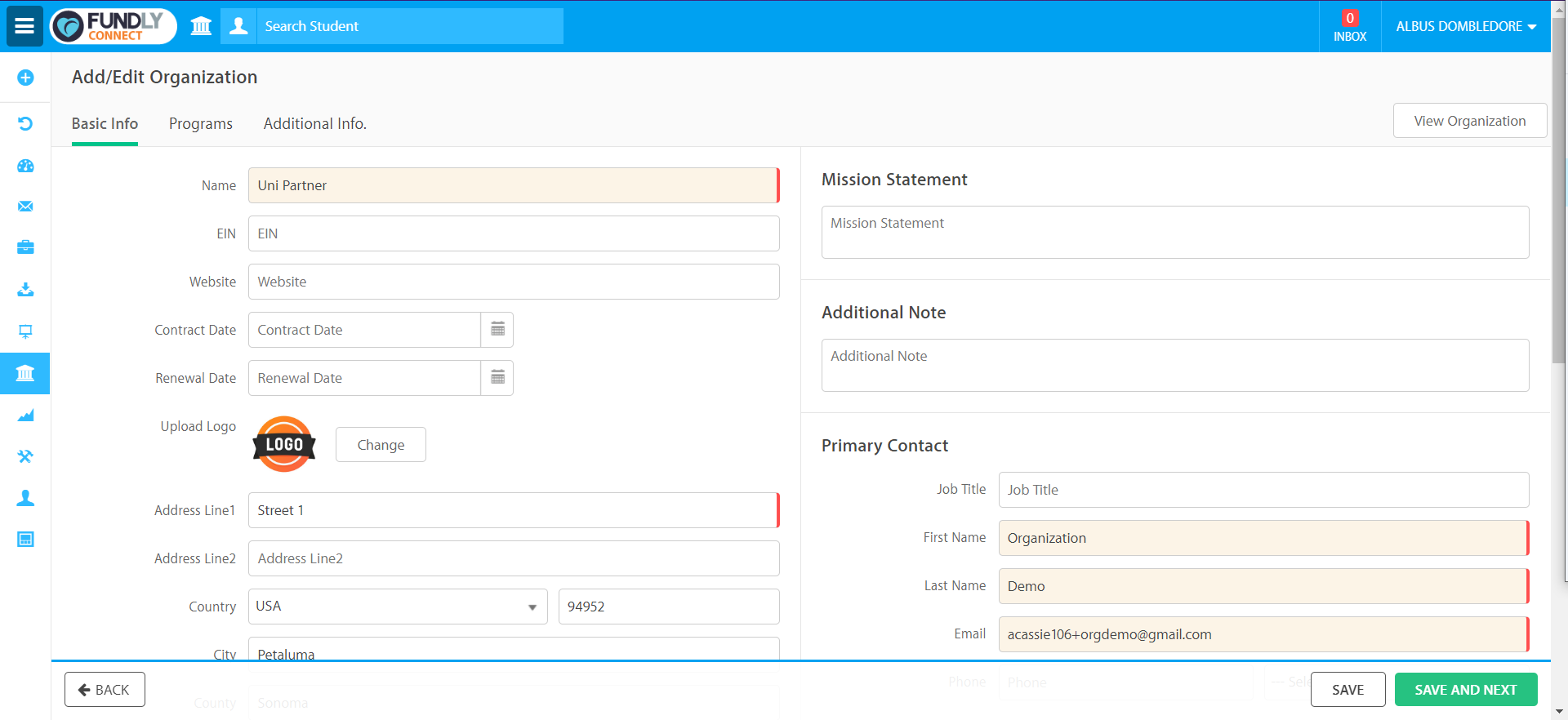 5. The logo will be visible on the organizations profile.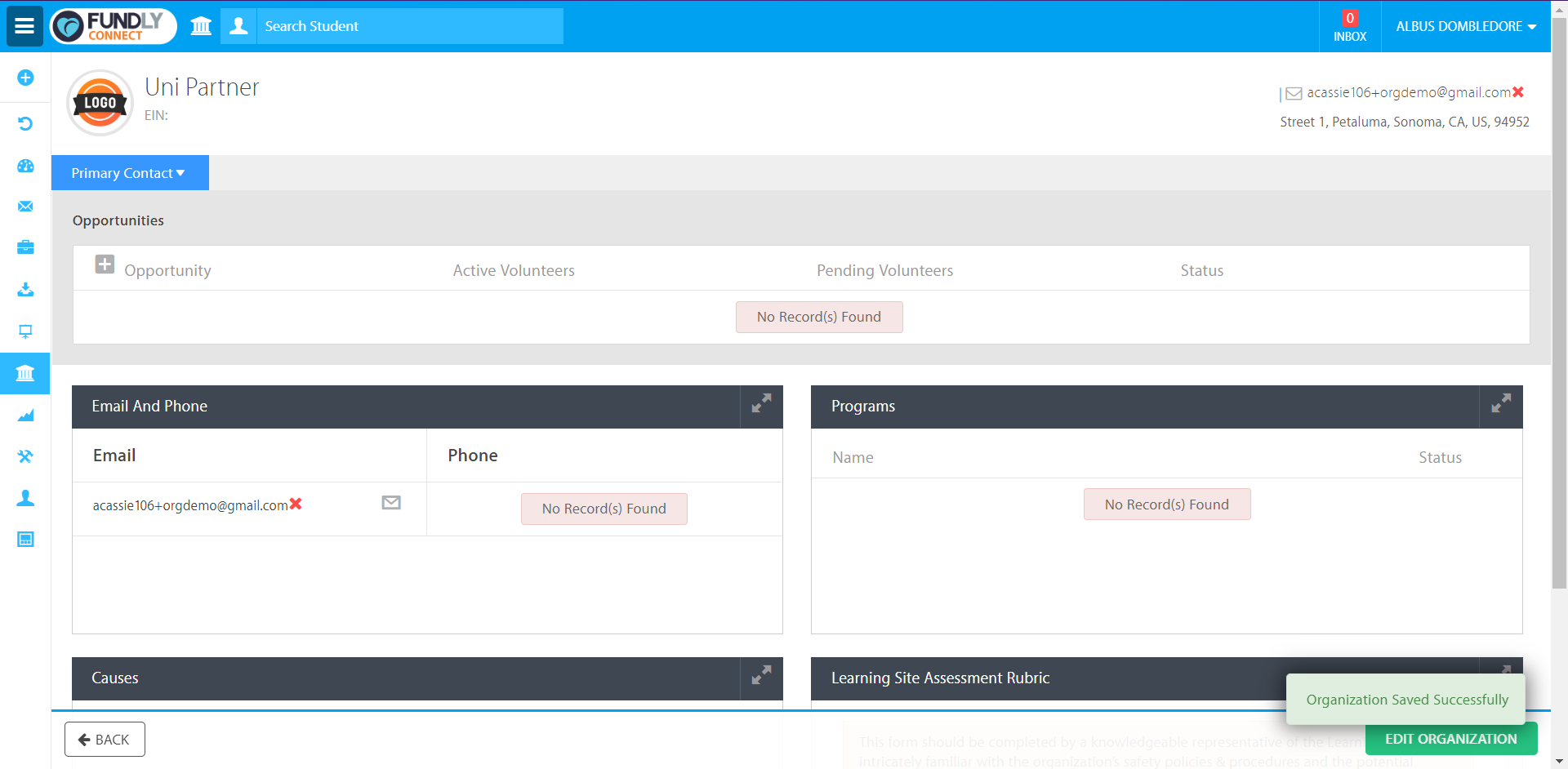 It will be visible on the Partner Organizations list on your public site as well.