The donations, as you receive it will be handled by our payment partner, Stripe. You are required to verify your Stripe account by providing your banking details. For instructions on how to link your bank account to Stripe, please click on this tutorial: How do I withdraw my funds?
The funds accumulated on your campaign minus the fees will be transferred by Stripe, depending on the auto- withdrawal schedule that you would choose (daily, weekly, or monthly). The money will be available on the bank account 2-7 business days after this online withdrawal.
You can check the next scheduled date for the withdrawal by going to your FUNDS tab and clicking on WITHDRAWALS.
When your campaign is over, you can then go to your DASHBOARD and click on the green active button next to the campaign title: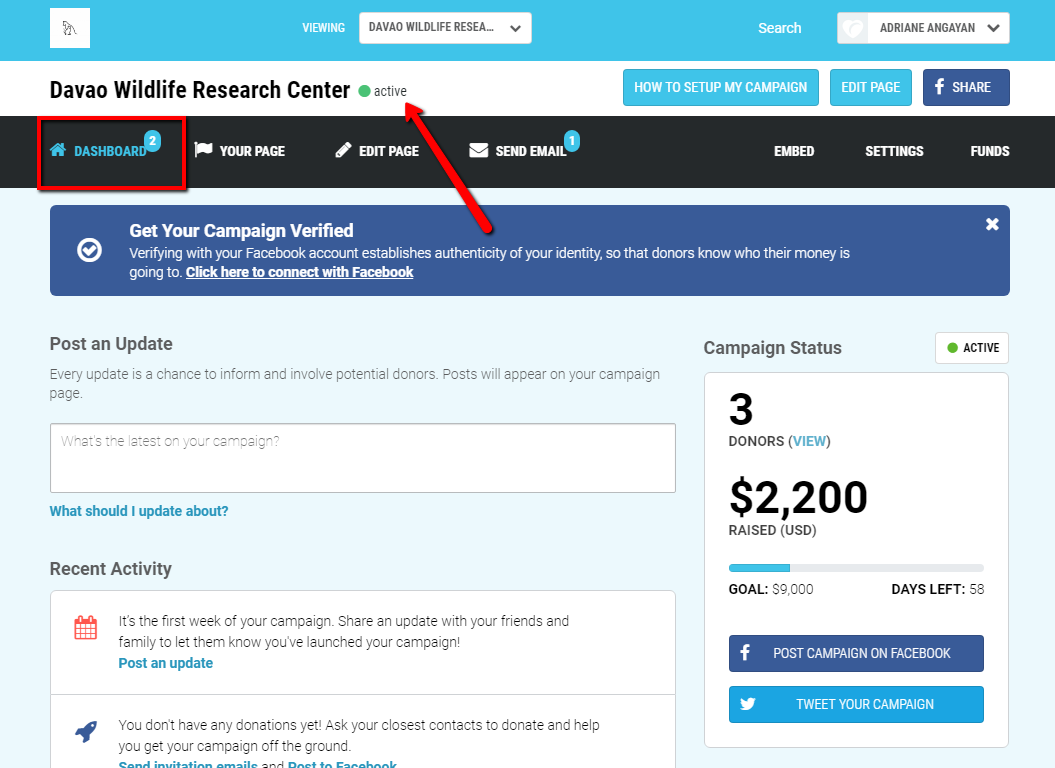 A pop up would appear: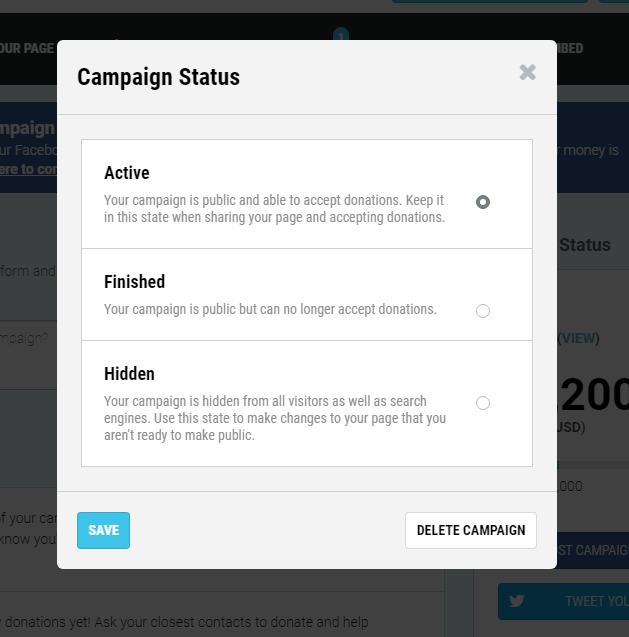 Please note that you cannot delete a campaign if it has already processed donations, or if it has teams or personal fundraisers. Try changing the campaign status to "Hidden" to make it invisible.