The main campaign can have several teams under it. You can join a team and become a personal fundraiser. Here's how:
1. Go to the TEAM page:
2. Click on the JOIN THIS TEAM button.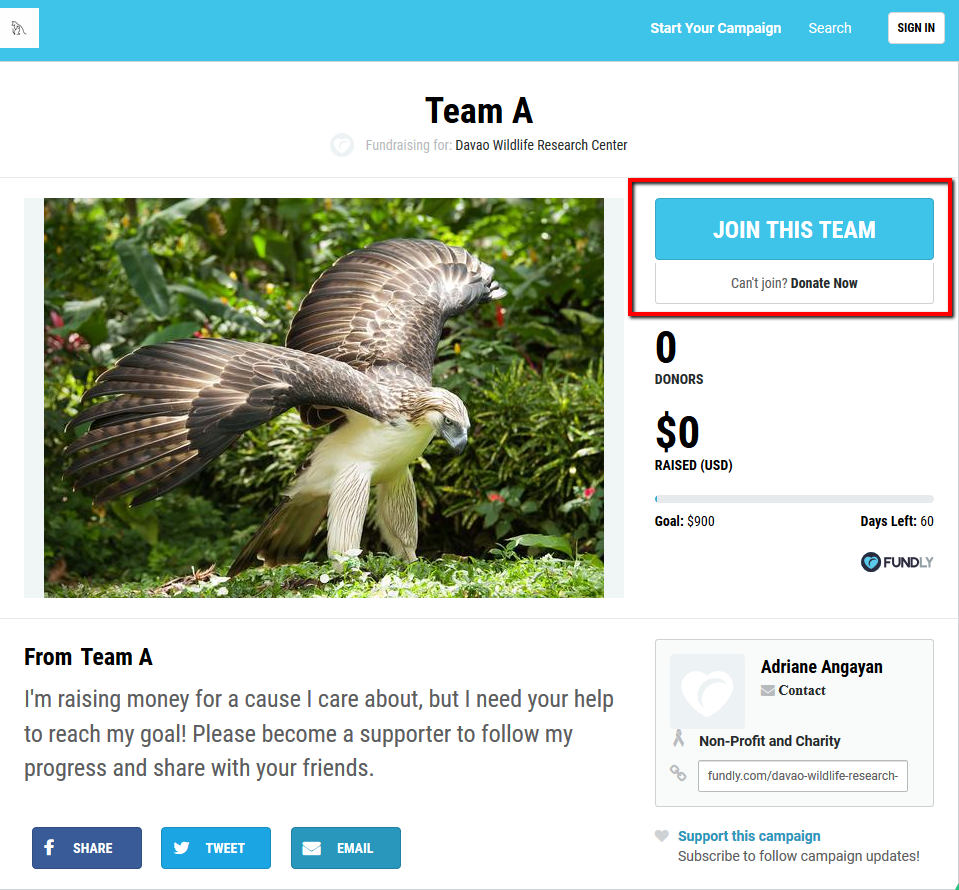 3. Fill up the required fields: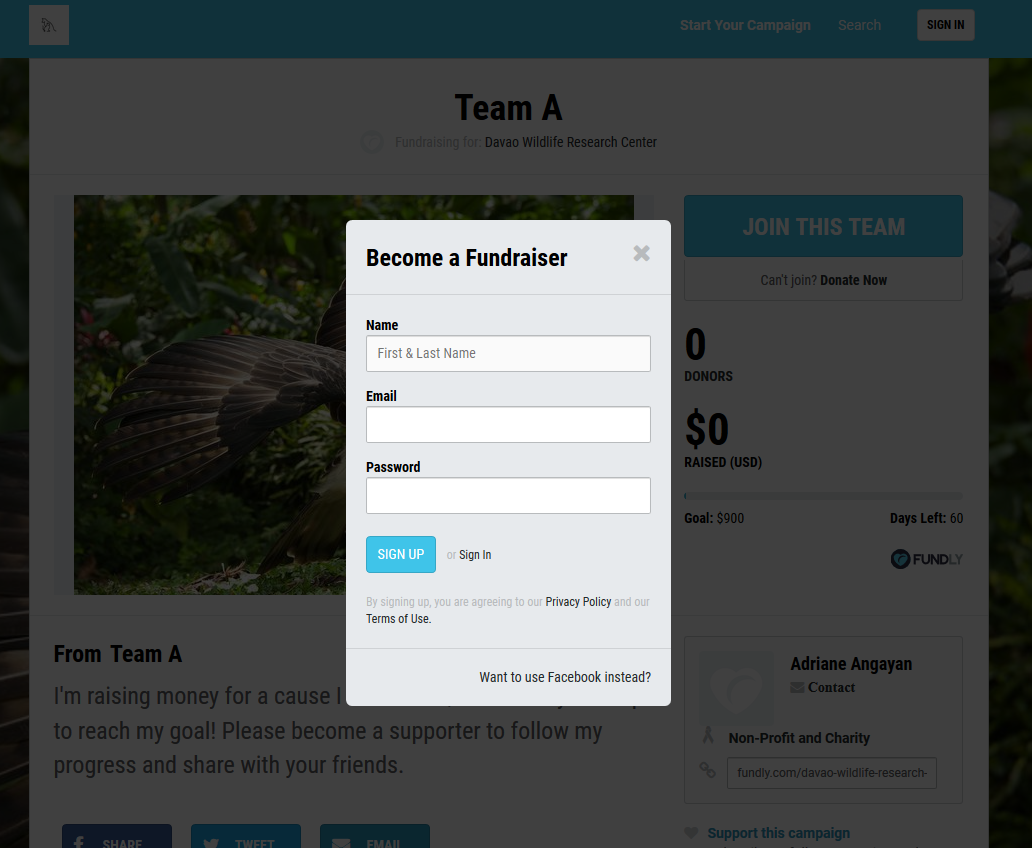 4. Verify your account and you should be all set!