To verify your Stripe account, follow the instructions below:
1. Log in to Fundly
2. Go to your FUNDS tab
3. Click on the COMPLETE WITHDRAWAL SETUP button: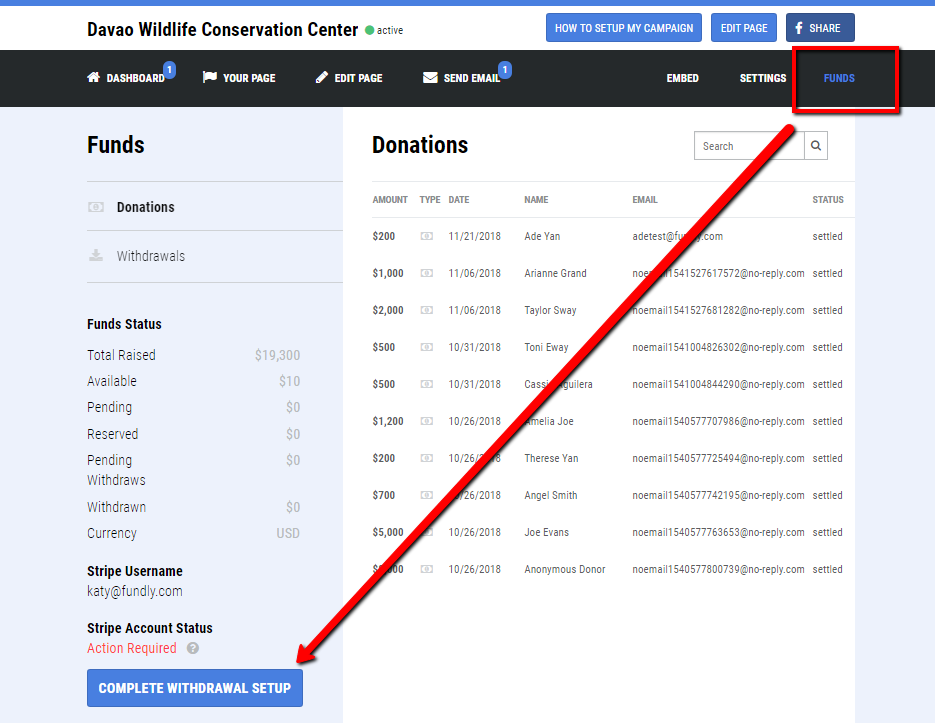 4. This would route you to a Stripe form. Fill up the required fields and you should be all set!
5. Stripe will transfer the funds to your bank account automatically depending on the auto-withdrawal schedule that you'll choose - daily, weekly or monthly.
6. The funds will be deposited in your bank account in 2-5 business days.