To update the bank account on file, please follow these instructions:
1. Log in to Fundly and go to your FUNDS tab.
2. Click on your Stripe USERNAME. This would route you to Stripe.com.
3. Once logged in on Stripe, click on BALANCE then SETTINGS:

4. Click on EDIT and update your banking details.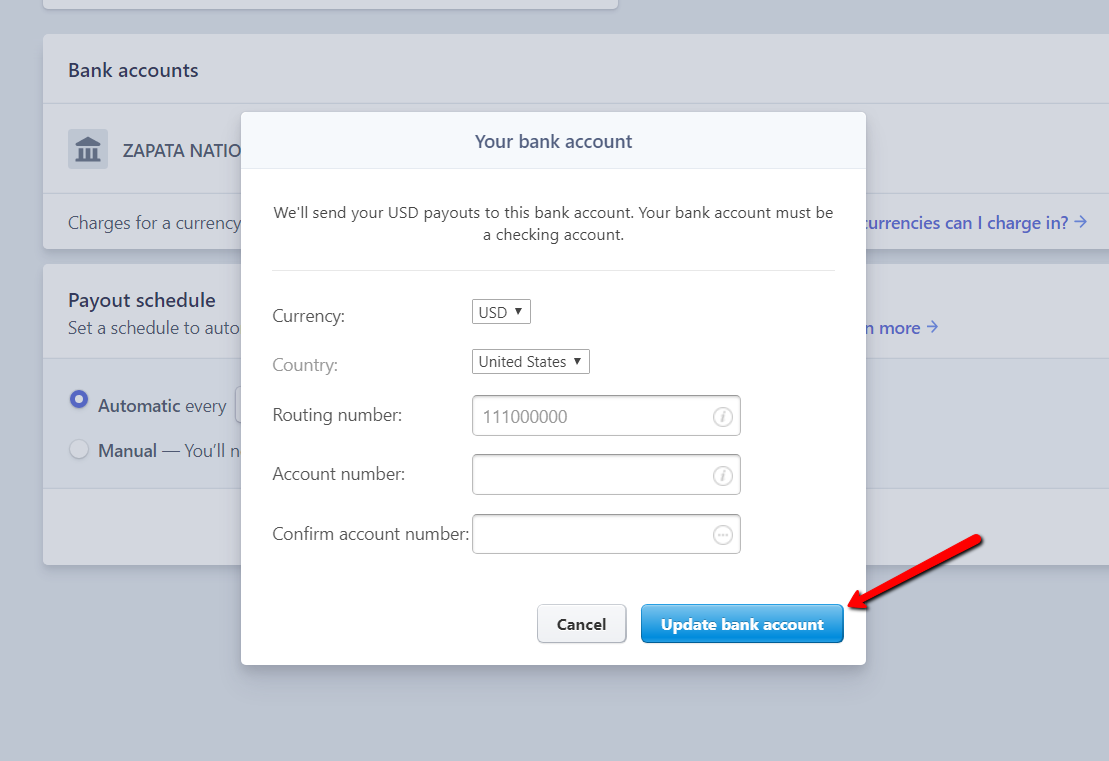 5. Don't forget to save.