Create Event Part XI: Image Gallery
The Image Gallery allows you to add images that will appear on your event's page on your website (if you have integrated your website with Fundly CRM). Use of this feature is optional. The images will appear as an automatic slideshow at the bottom of the event's registration page (below ticket selection and above event sponsors).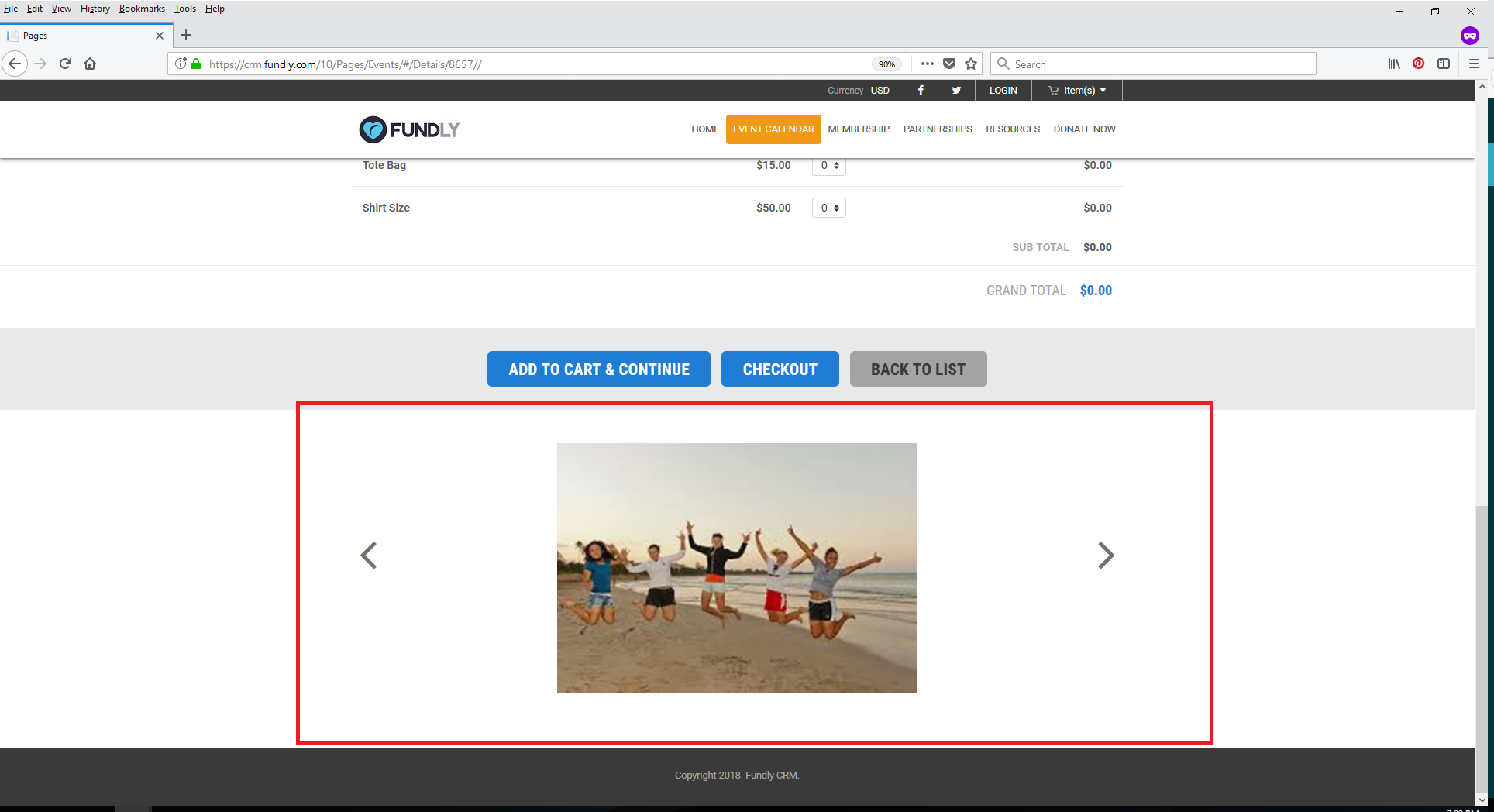 To get started, while viewing the event in CRM, select Image Gallery from the left hand menu.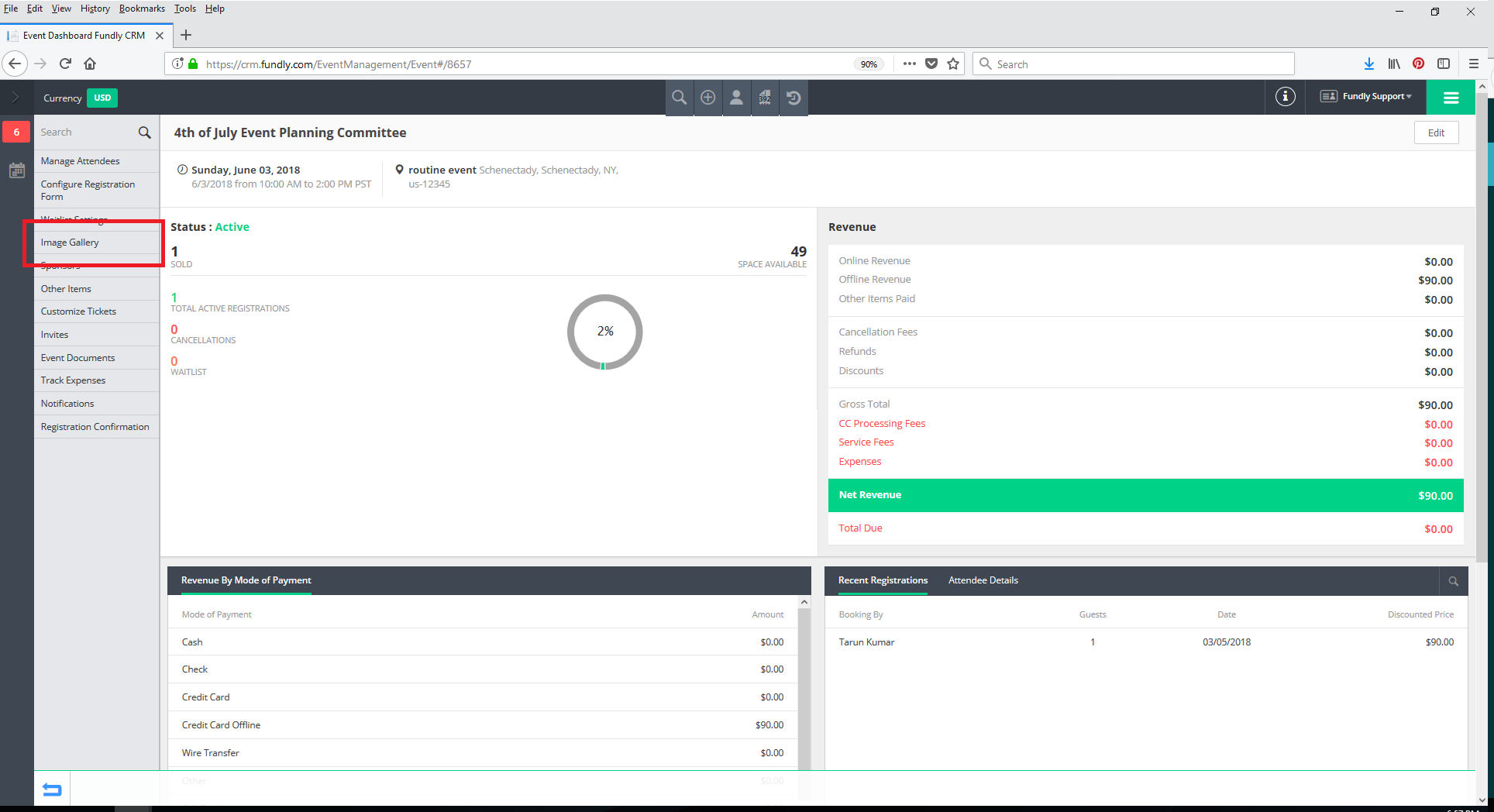 To add images to the Image Gallery, click in the Select Image(s) box to open the file upload pop up box.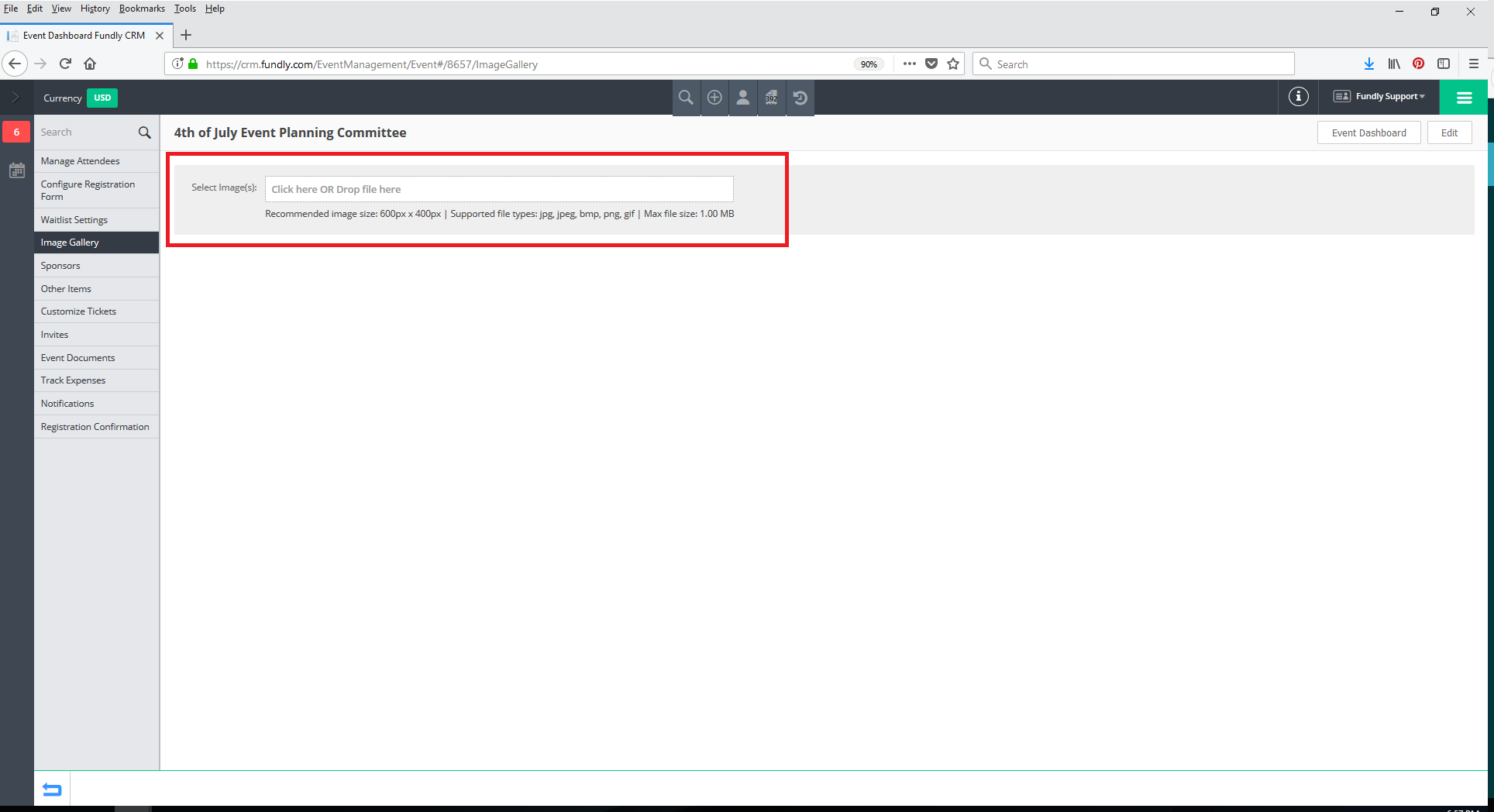 Select one or more images to upload.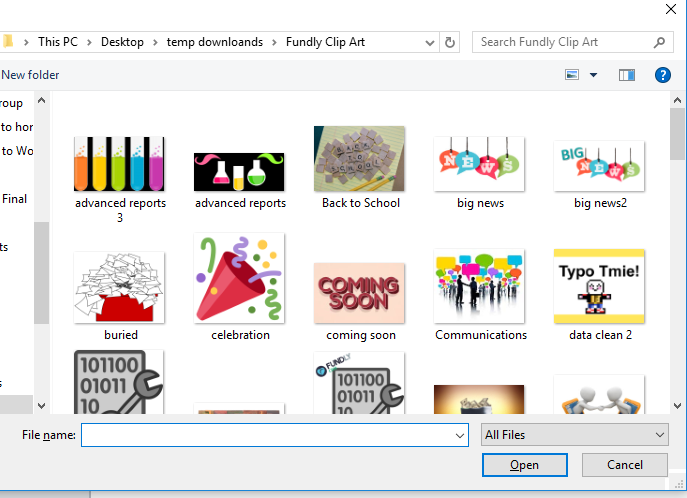 The images will appear at the bottom of the screen. To preview an image, hover it and click the magnifying glass icon. Please note: the image may appear distorted in the thumbnail on the Image Gallery upload page but will usually appear correctly sized on the live web page (if the image has been sized with the correct dimensions).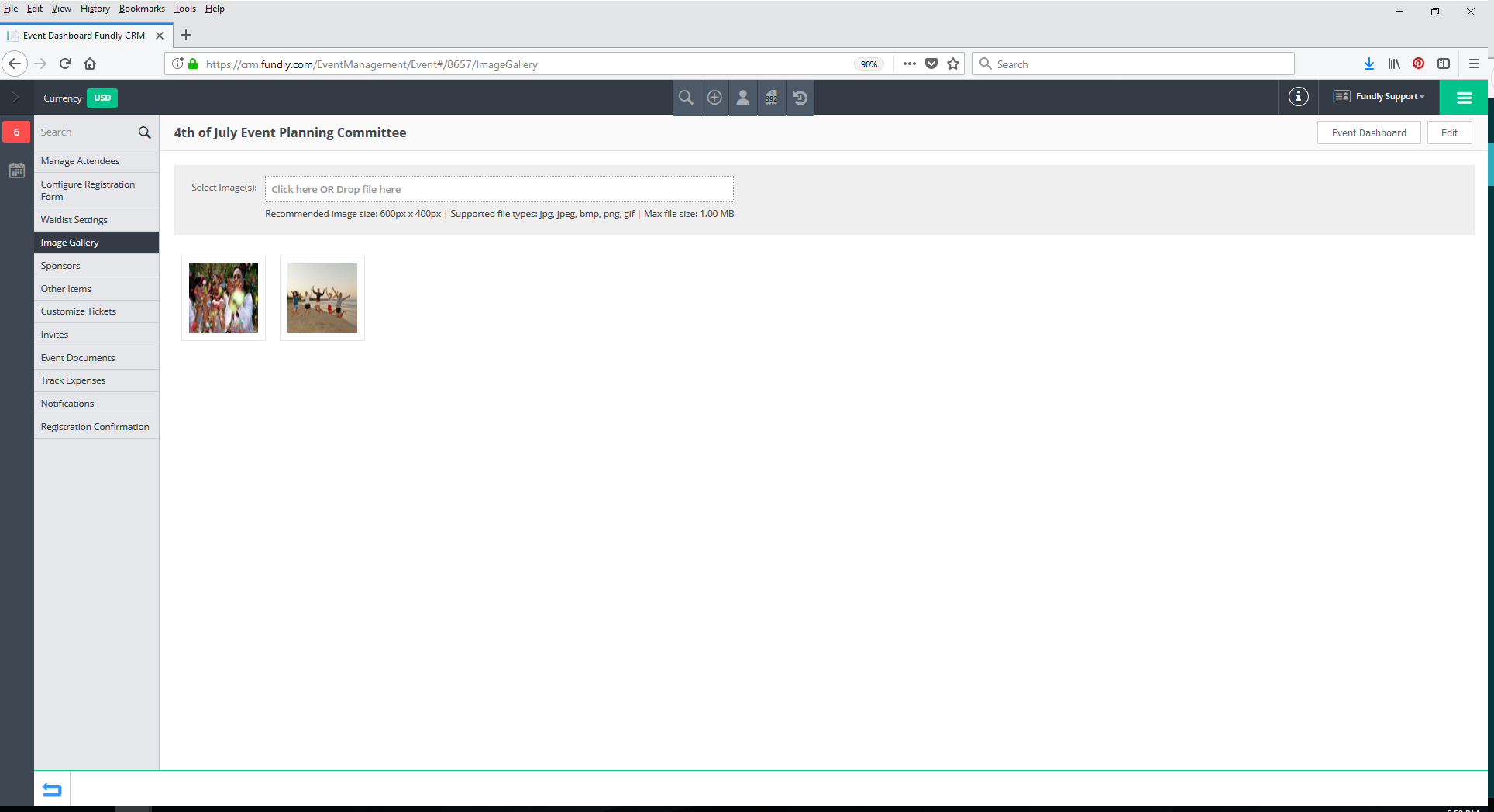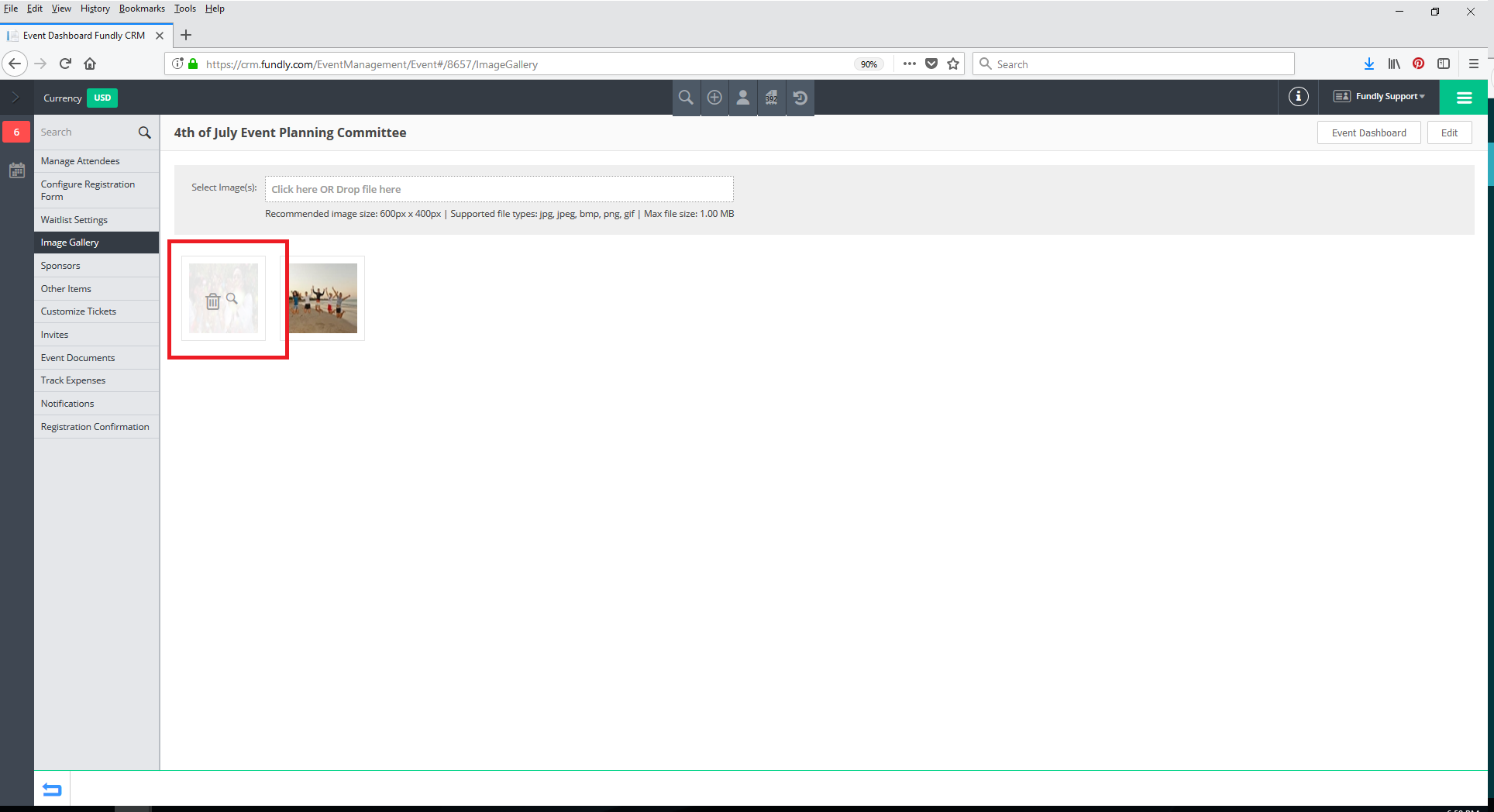 Your images will now be live on the event registration page (at the very bottom of the page) if you have published your event (completed event set up through step #4).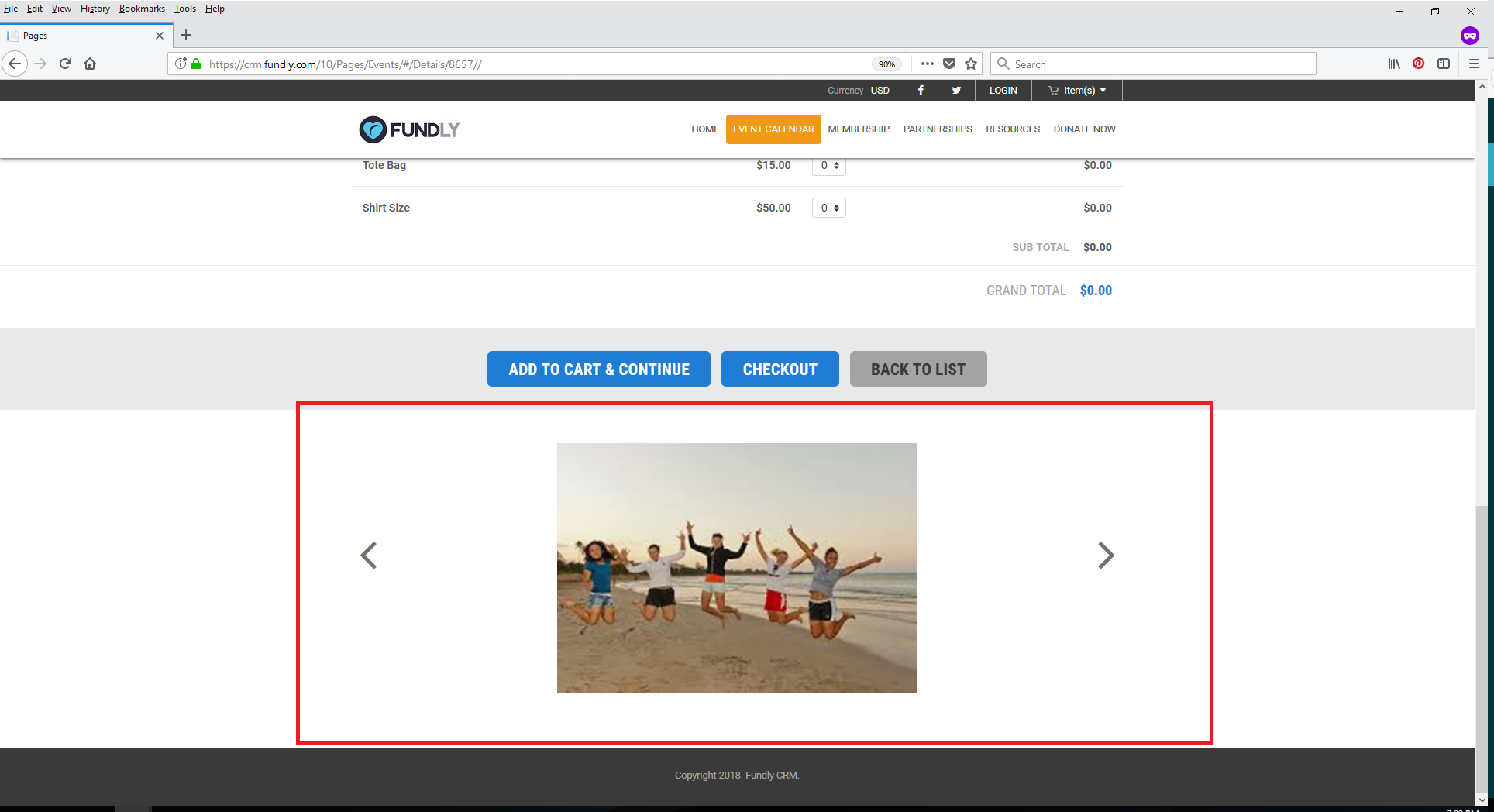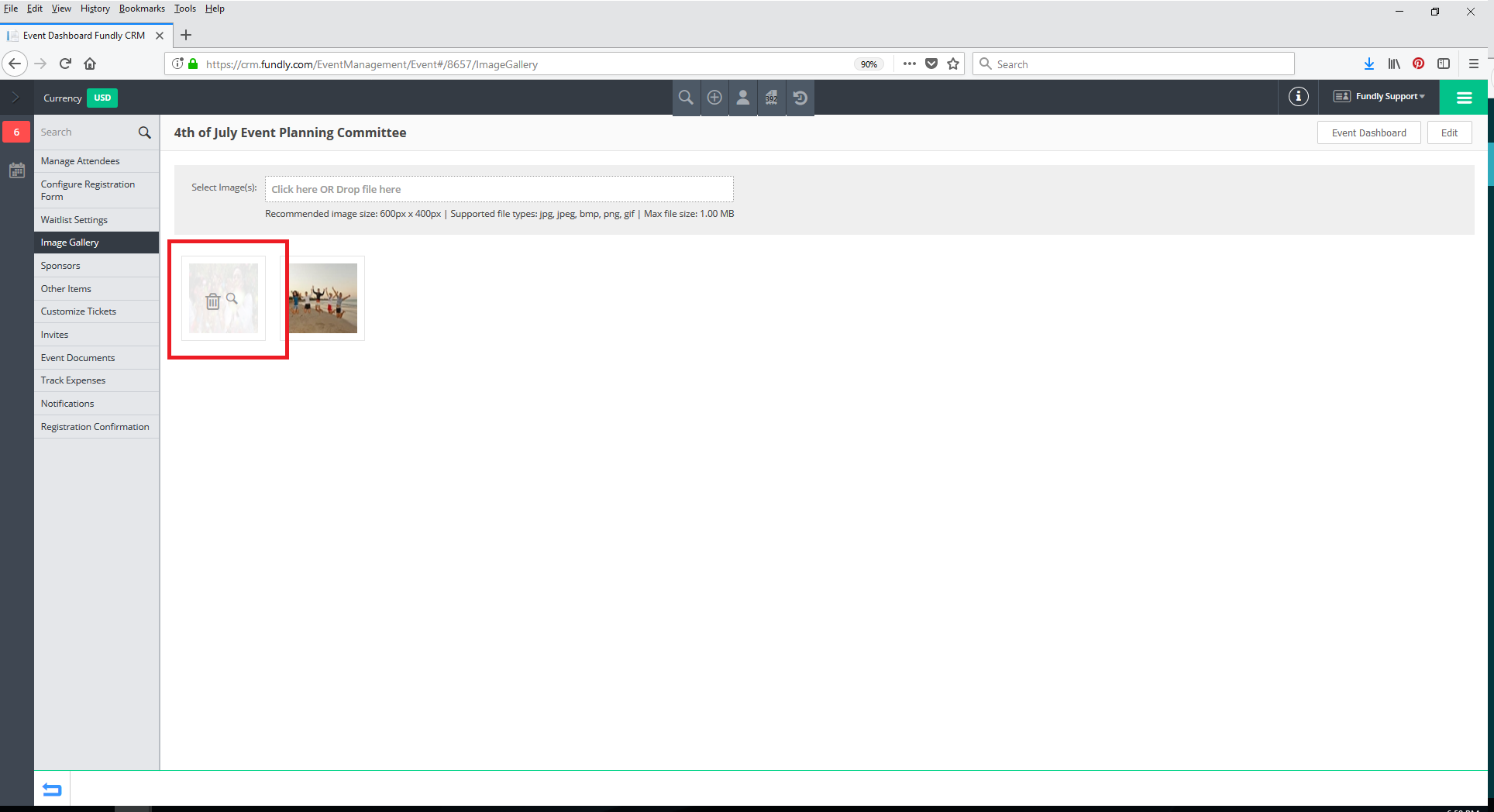 To remove an image from the image gallery, hover over it and click the trashcan icon.