Other Items are merchandise you can sell as part of an event. This can include fees for add-ons such as meals or childcare, raffle tickets, and swag items (tote bags, t-shirts, etc.). Configuring items to sell during an event is an optional step (this is not required).
Please Note: Refunds/Cancellations are not available for Other Items. That is, Other Items cannot be voided, credited, or refunded. If you cancel/void/refund or credit event tickets on the Manage Attendees: Registrations tab, only the event tickets will be cancelled. The Other Item purchase will remain. Other Item purchases can only be deleted (edit the invoice and delete the item from the invoice or delete the entire invoice). You will have to manually process any refunds owed in Stripe and record.
By default, any items on your Default Event Other Items list (Configurations: Events: Other Items) will auto-populate to every new event you create. If you don't wish a default other item to be listed on the event registration screen as available for purchase, you will need to delete the item(s) from the event. Only items that are available at a majority of your events should be added to the default list. Otherwise, you can simple add "one off" items (that are specific to a particular event).
To get started, open/view your event and from the left hand menu select Other Items.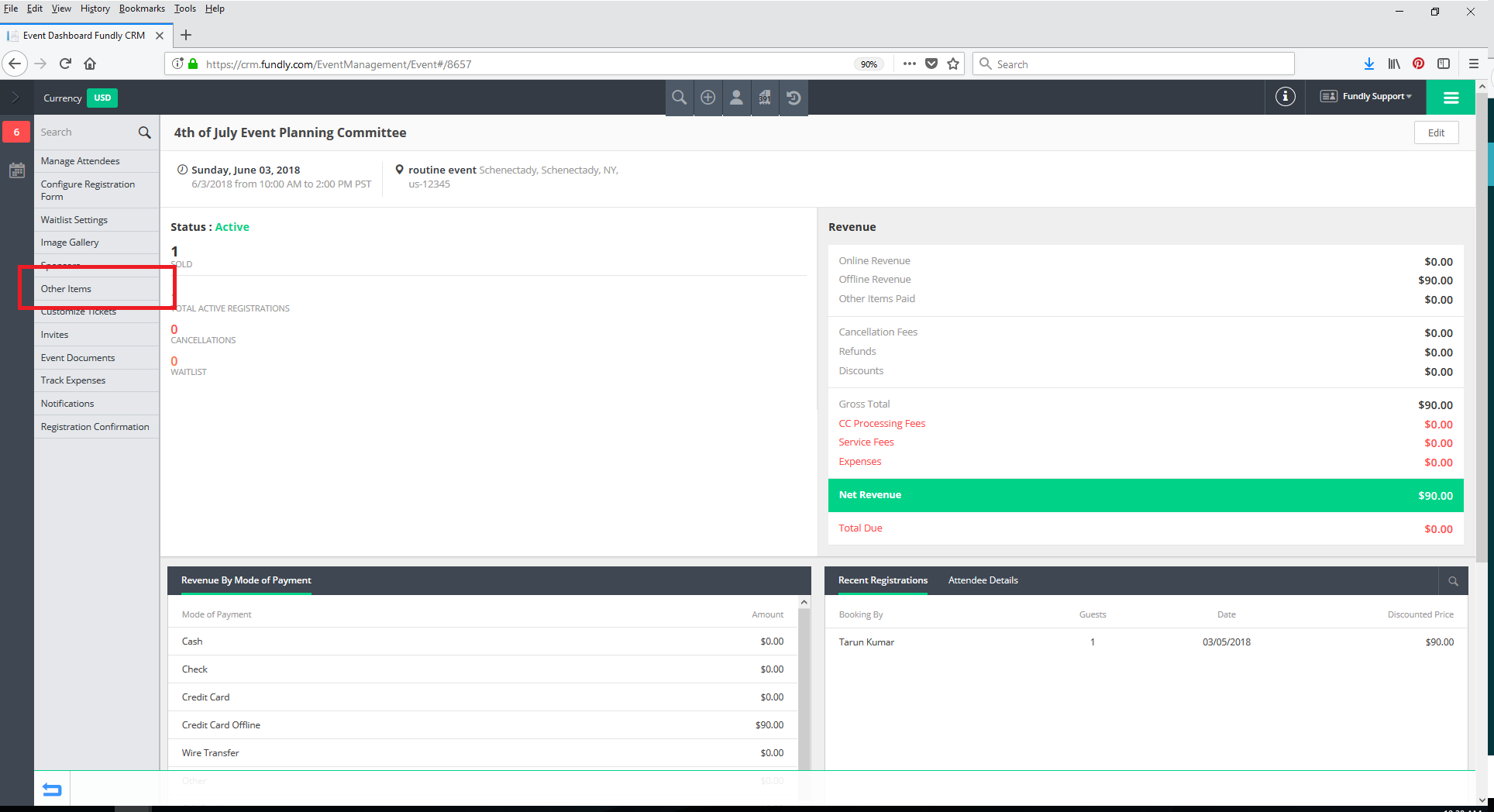 In the resulting screen you will see a list of all currently configured Other Items for the event (this will include any auto-populating default Other Items and any items that have been manually added to this event).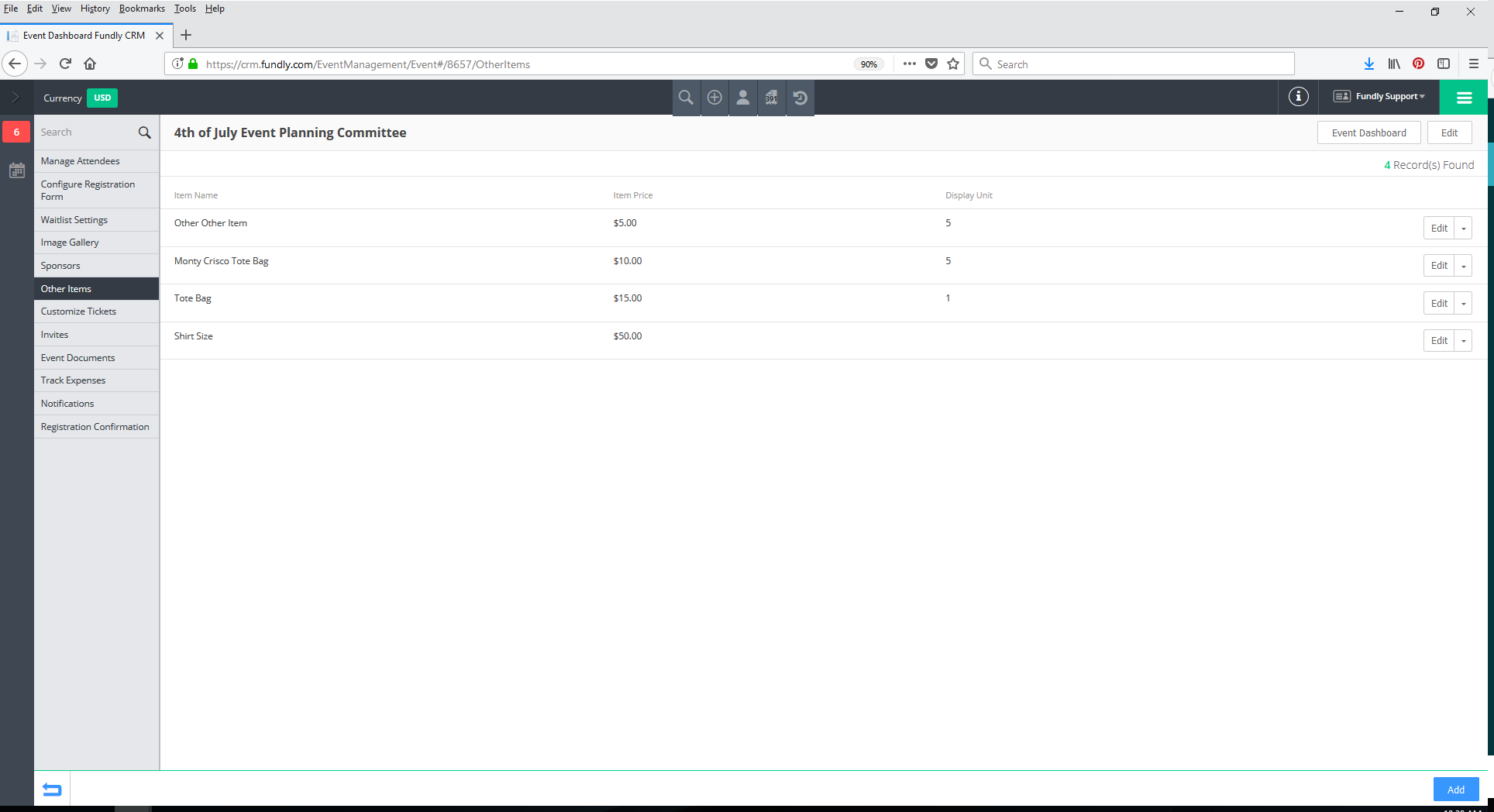 You can Edit or Delete any items by clicking the drop down to the right of the item name.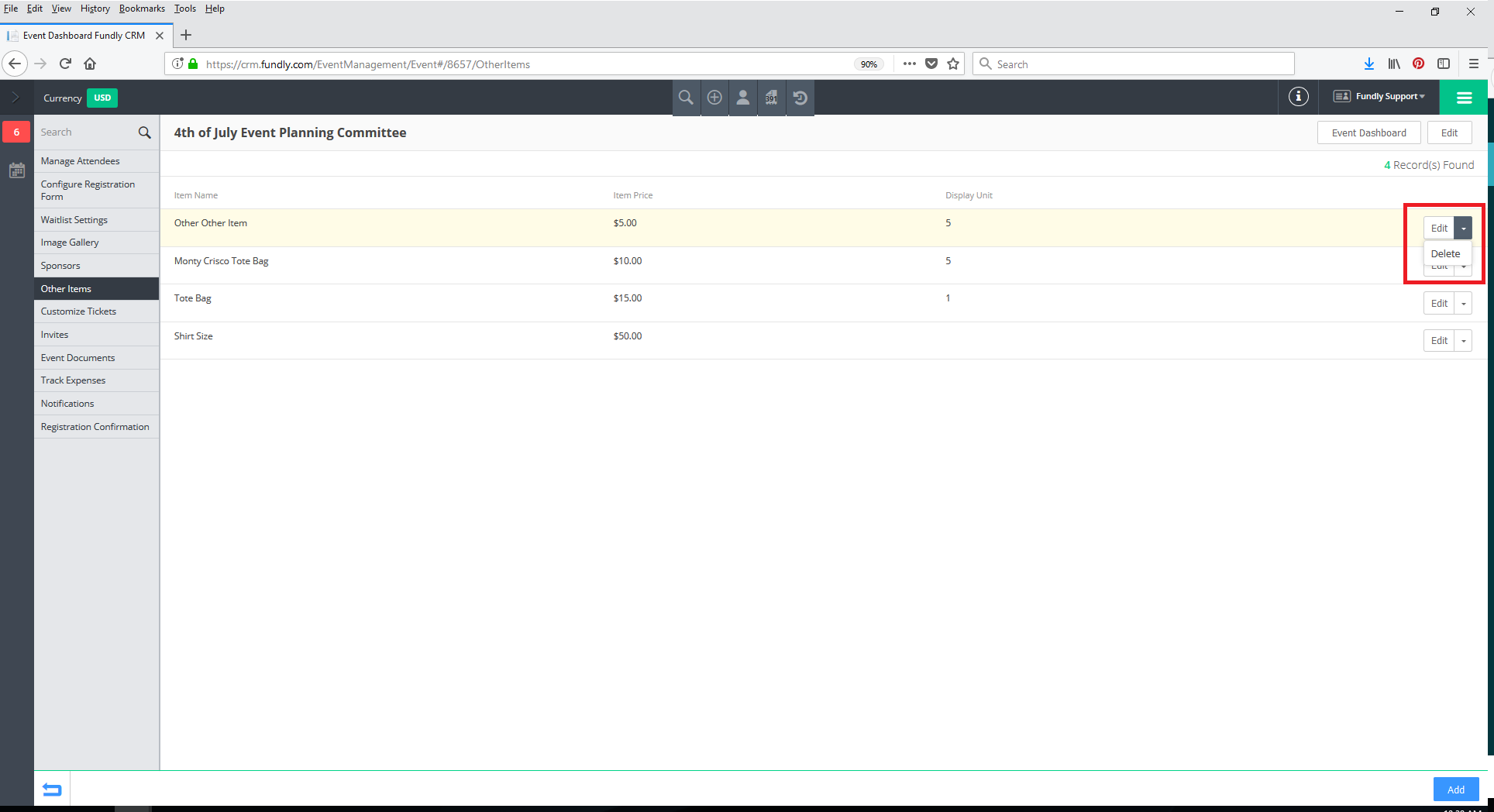 To create a new Other Item option for this event click on the Add button in the lower right of the screen.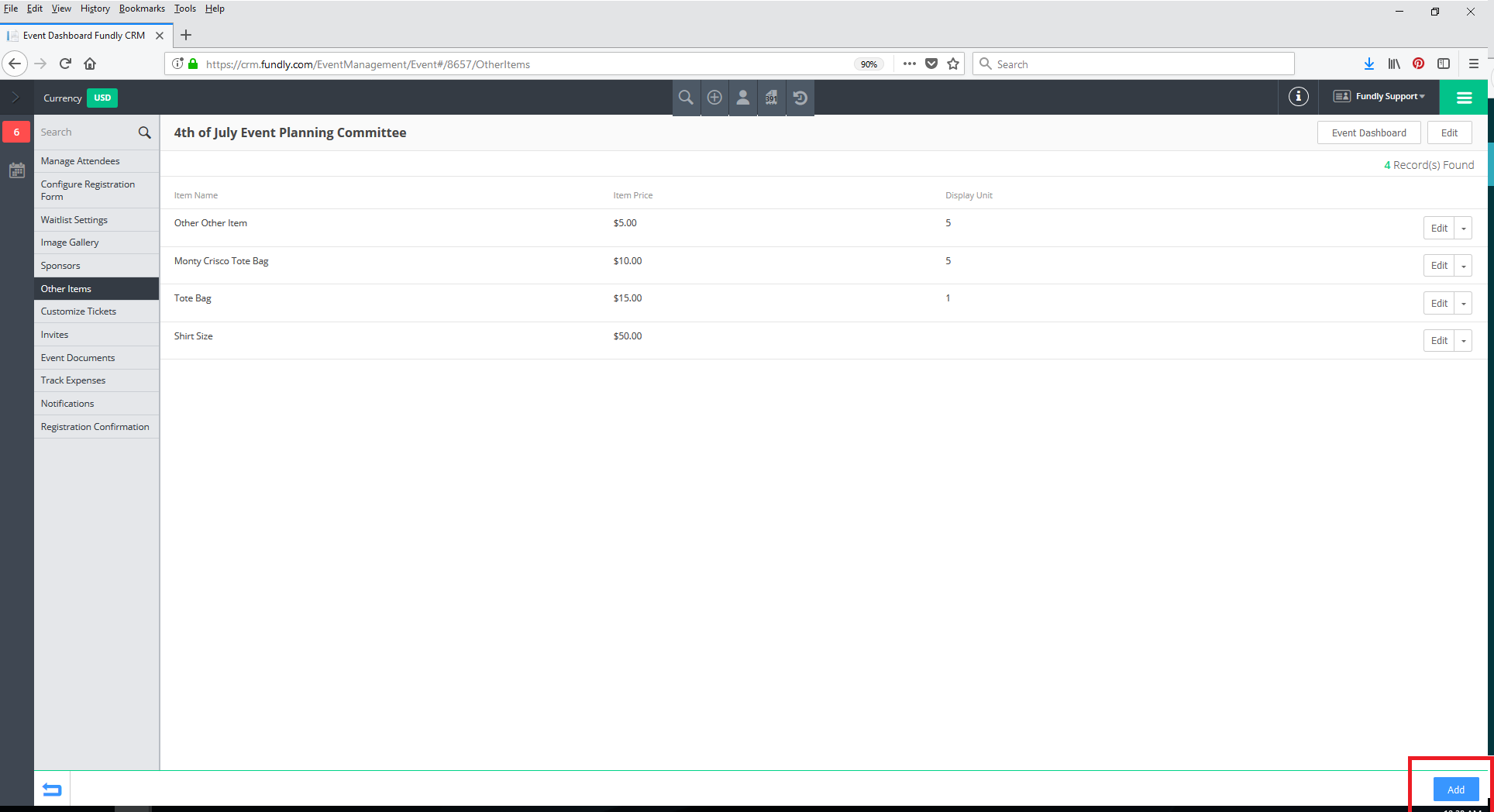 The steps from here are the same as those in our tutorial on Events: Configure: Default Other Items.See that tutorial for more details.
In the resulting screen, indicate a descriptive name for the item in the Item Name field.
Next, indicate the price of the item and any display unit in the Price and Display Unit fields respectively.
Display Units may include Each, per lb, per dozen or per package.
You can link the item to a Chart of Accounts and Account Class (optional).
If you wish to include an image of the item on your public site, you may upload such with the Small Image or Large Image file fields.
Lastly, for the public site, you may enter a description of the item in the Description field.
When all desired fields have been completed, click on the Save button in the lower right of the screen.
To edit an existing item, click on the Edit button to the right of that item's entry.
To delete an unused item, click on the drop-down next to the Edit button and select Delete