Fundly - CRM Sync: Enabling/Turning On the Sync

Fundly is a crowdfunding platform. Users of Fundly can create crowdfunding campaigns and events (such as walk-a-thons and relay races).
Fundly fundraising campaigns and events can be synced to the CRM so that information on donations and event registrations will sync from Fundly to CRM.
This is a one-way sync. Pro will update CRM. Information will not flow in the other direction (CRM will not update Pro).
To link your Fundly and CRM accounts, begin by logging into your Fundly account.
You must configure two levels of settings: global configurations and campaign/event configurations.
To configure your global configurations, click the Main Menu (your name) in the upper right hand corner.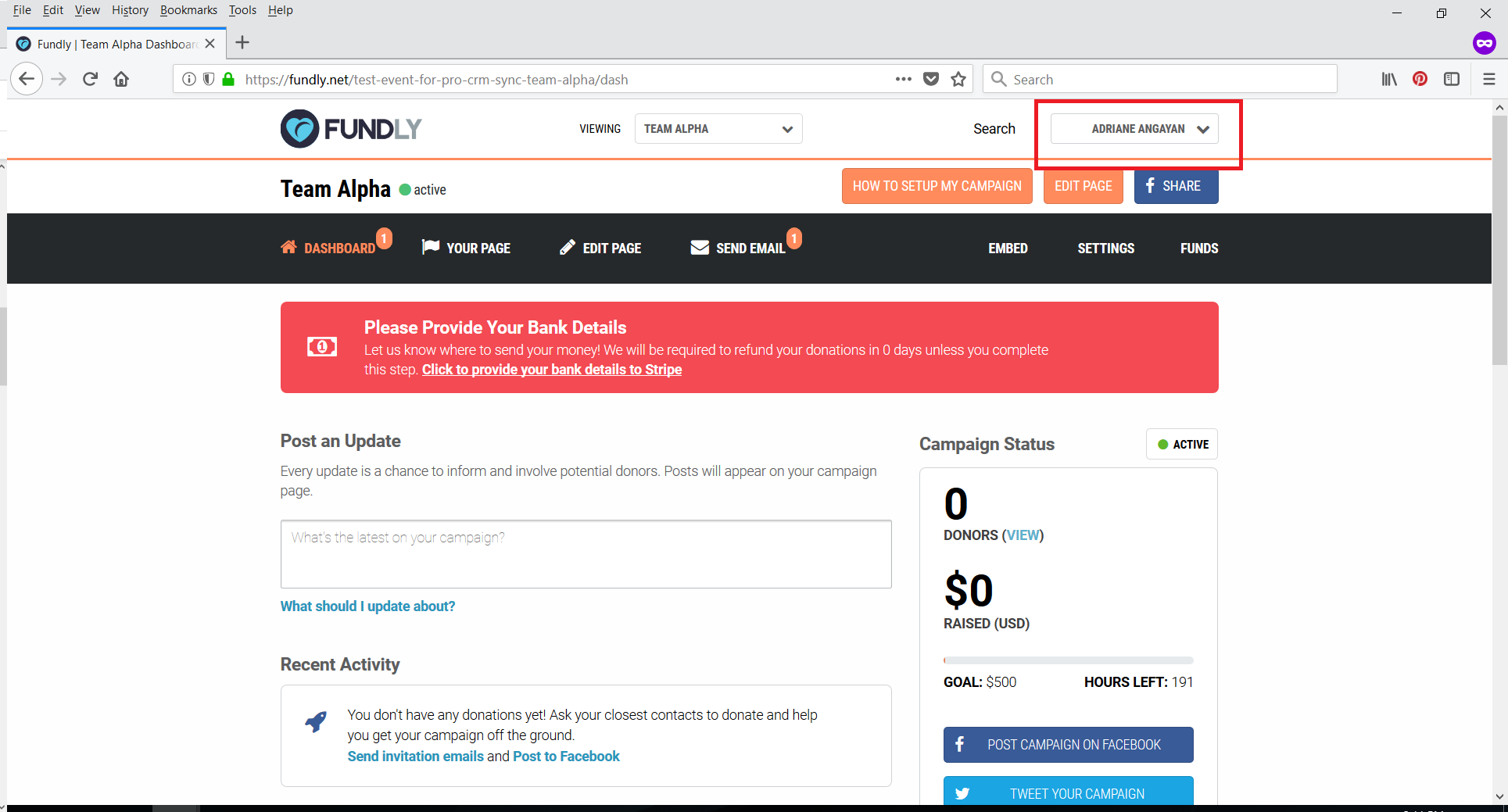 Select Account Settings.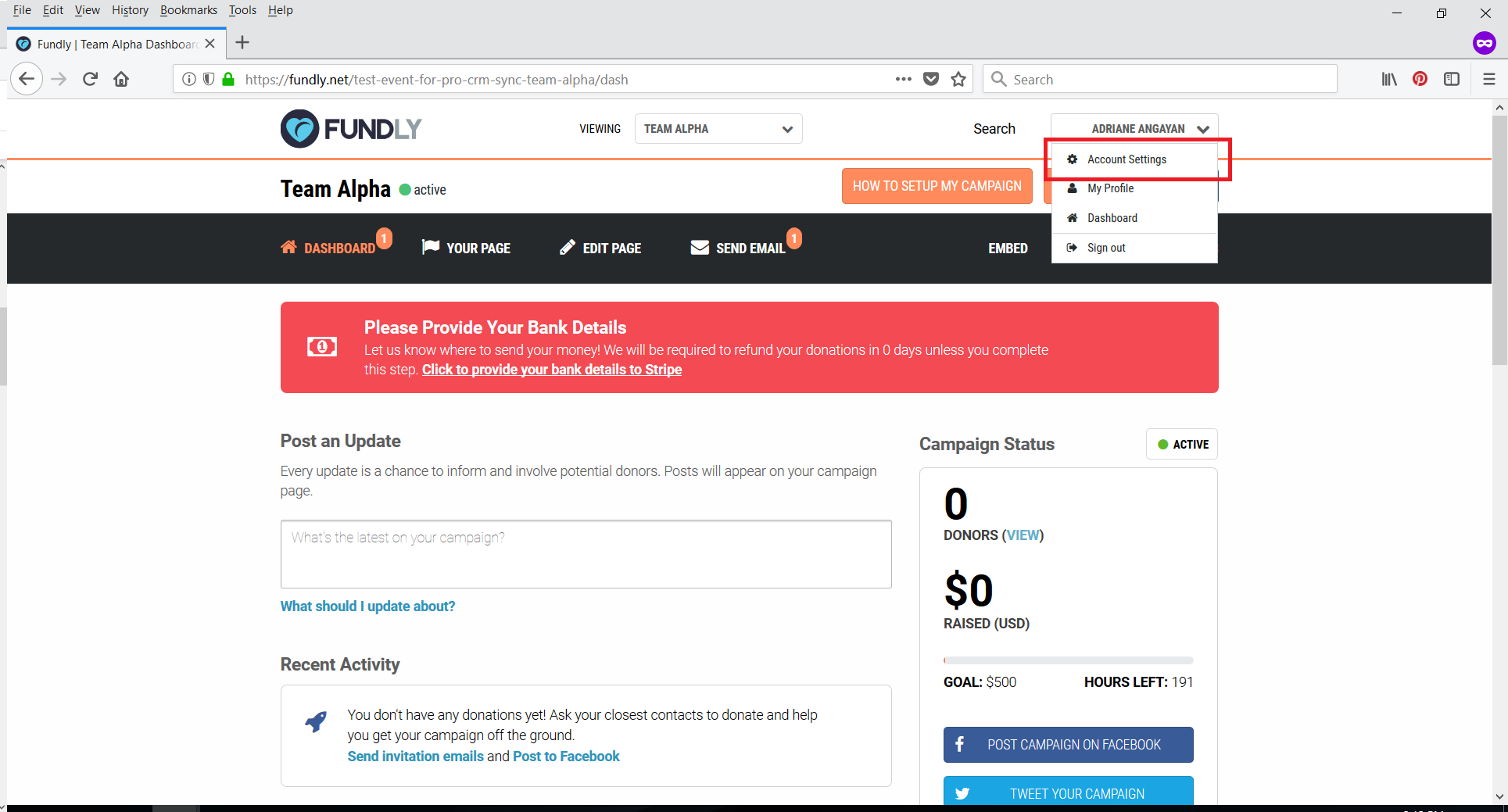 Add your CRM API Key (in CRM click My Account from the support menu and at the bottom of the page find your CRM API Key).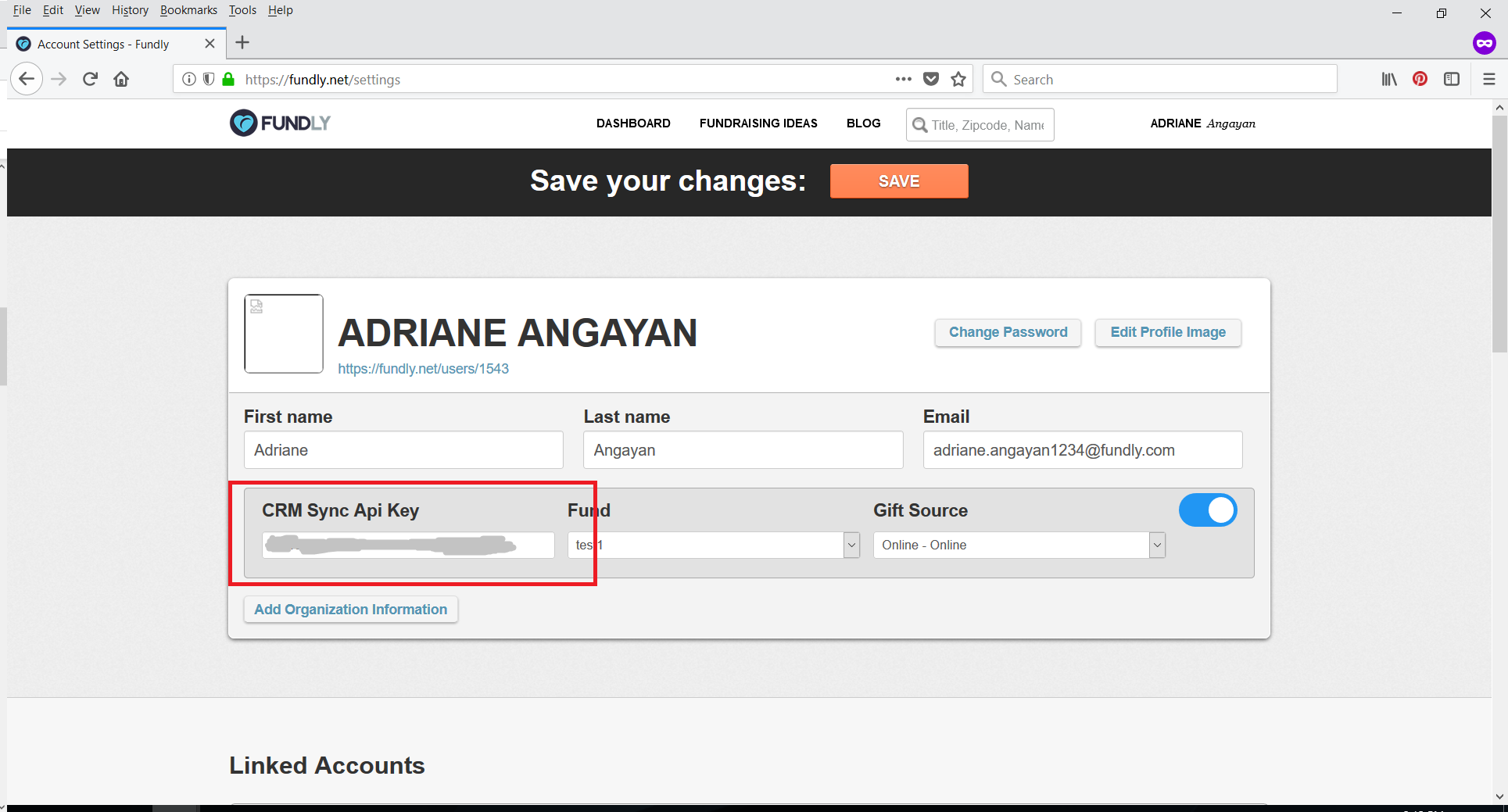 Click the orange Save button at the center top of the screen to activate the API link/to populate the Fund and Gift Source pull down menus.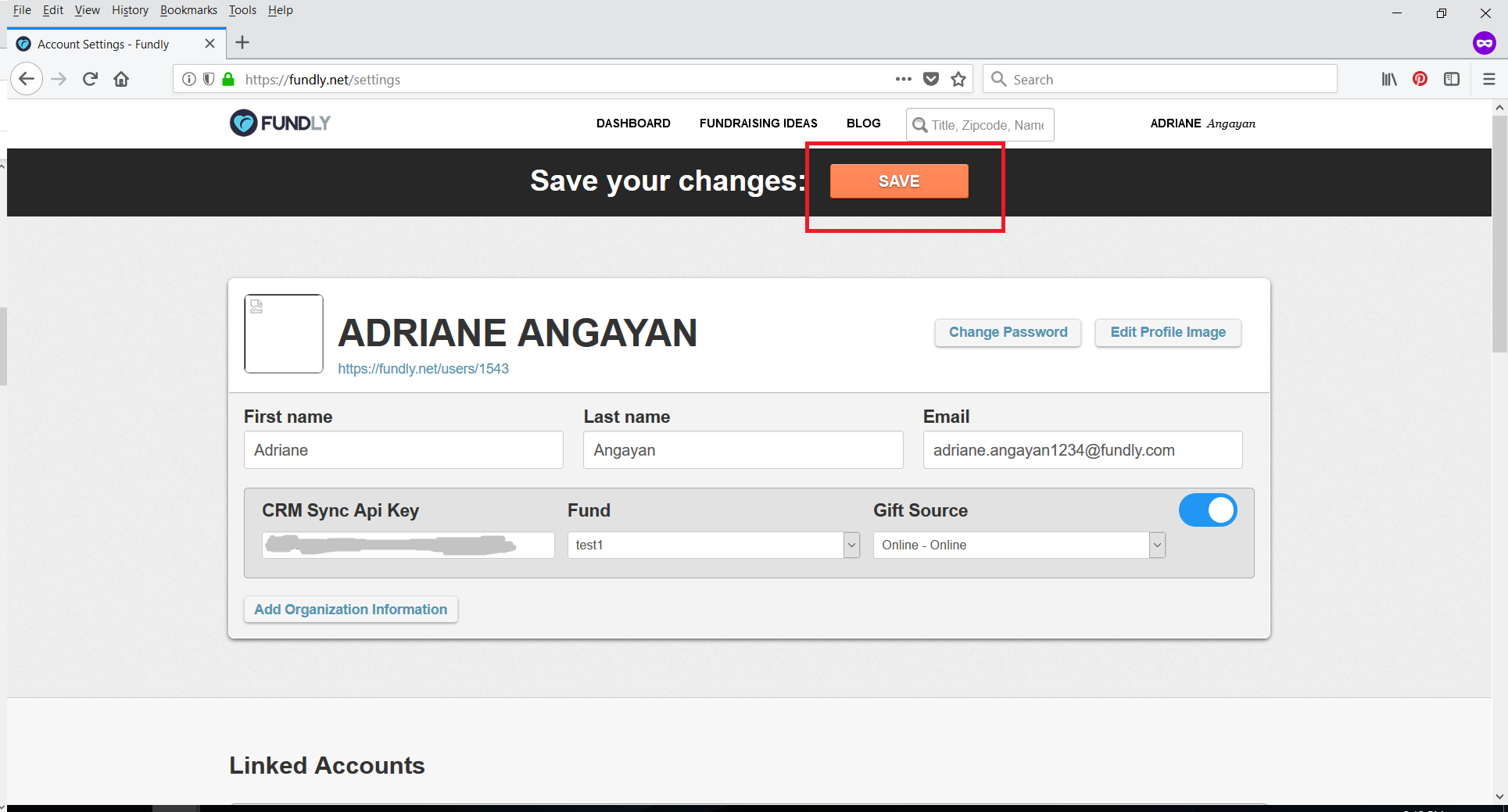 Select the Fund and Gift Source that will be used for all donations added from Fundly to your CRM (only one campaign and one fund can be assigned per Fundly account; however, each campaign can have its own Fund and Gift Source assignments).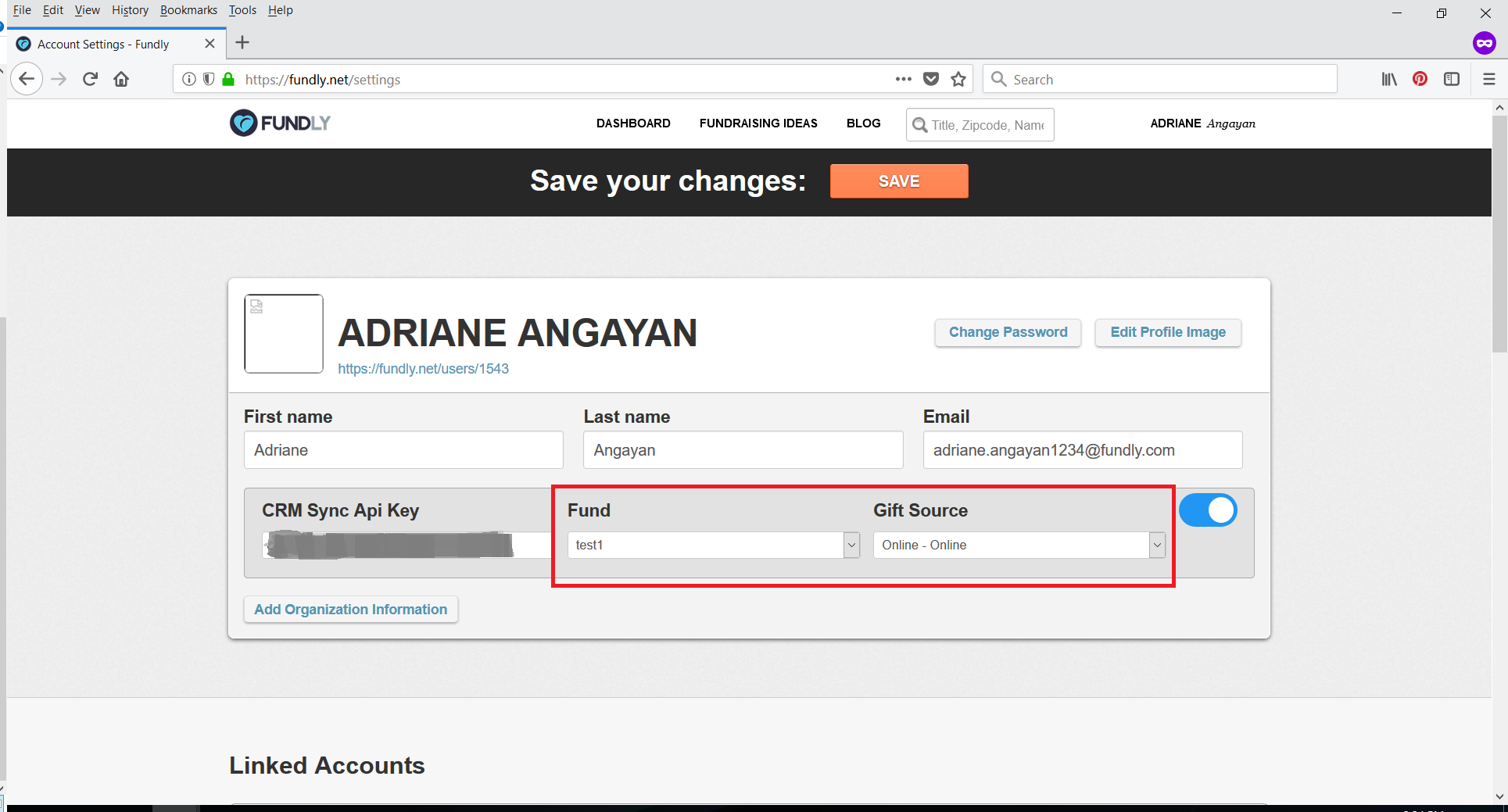 Toggle the slider to the on/blue position.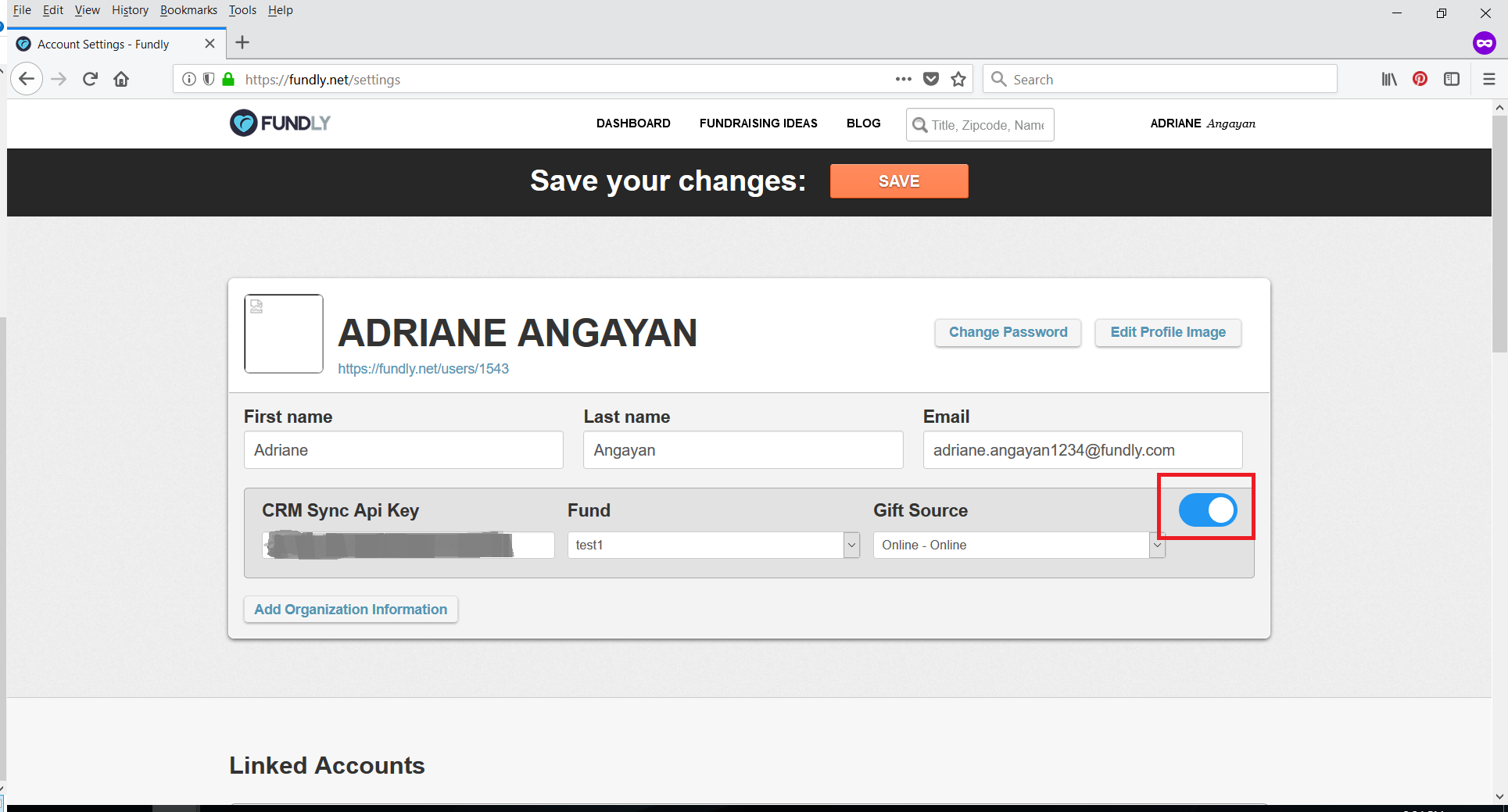 Click Save again.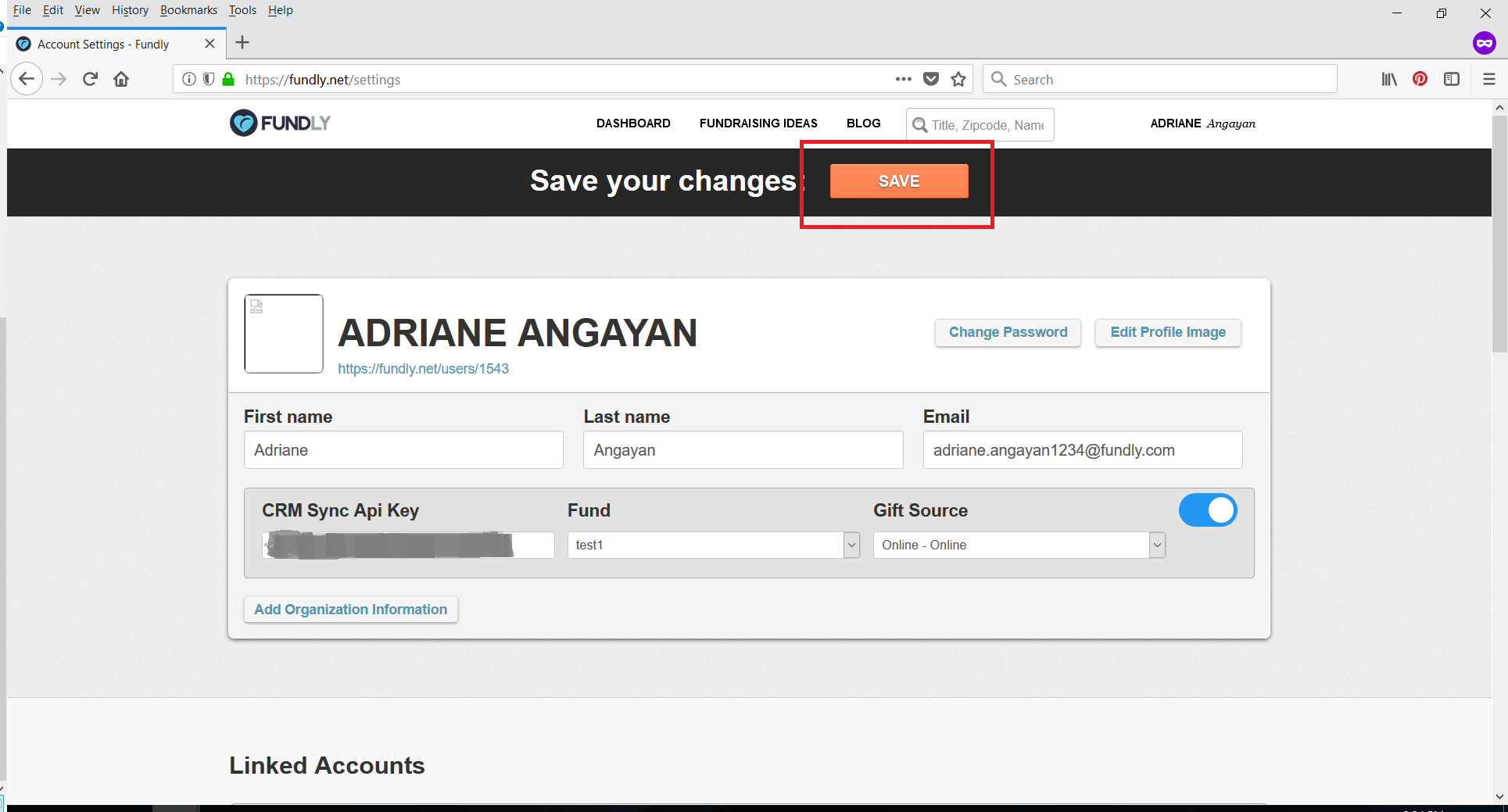 Your Fundly Account is now connected to your CRM account. Now, when you create campaigns and events within Fundly, you can link them to your CRM so that the data is automatically added to your CRM. You will need to configure each campaign and each event to sync (as you can opt to not sync campaign/event data from Pro to CRM). Please see our tutorial on syncing a Fundly campaign to CRM.