When viewing Newsletter Summary Statistics, users can see which emails bounced. The bounced emails are divided into two categories: soft bounce and hard bounce.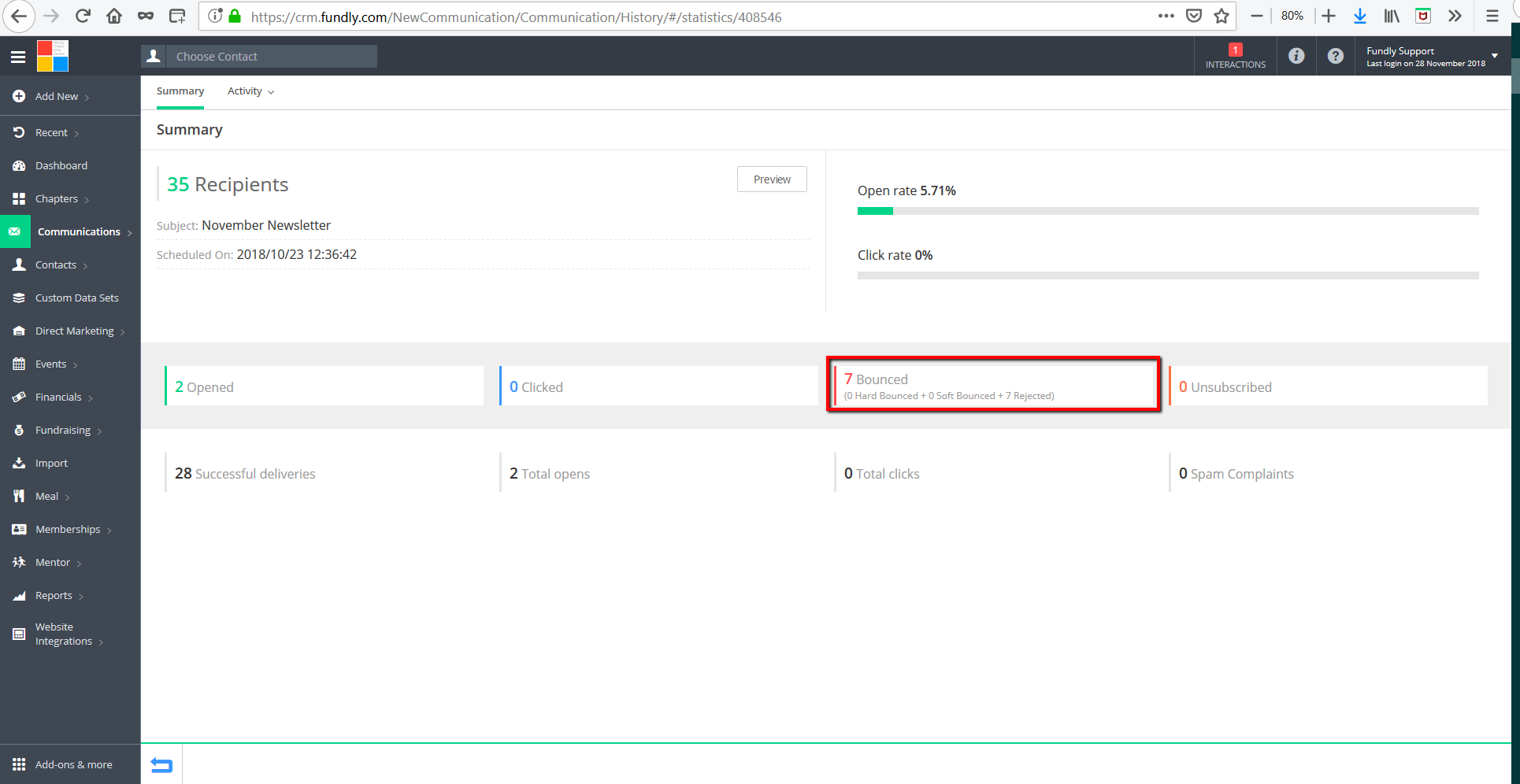 A hard bounce indicates there is a permanent reason the email can't be delivered. Usually this is due to the email not existing or being entered incorrectly into the database. It could also indicate that the email server has fully blocked delivery. In Fundly CRM, when an email hard bounces, a red "X" appears next to the email on the contact page and the database no longer sends any communications to that email (until the email address is changed/updated).

A soft bounce is a temporary delivery issue. The system will attempt to deliver the email several times over the course of 24 hours, and if delivery is unsuccessful, it is marked as a soft bounce. The reasons for a soft bounce include the mailbox being full, the server being down, or the email address being larger than their server allows. Being temporary, soft bounces usually aren't much to worry about. If you notice the same email popping up as a soft bounce with all our newsletters, you might consider removing it after a point.