Here are the steps on how to copy your previous event/campaign page.
1. First login to your Fundly Enterprise account.
2. Look for your previous event/campaign and click the copy icon.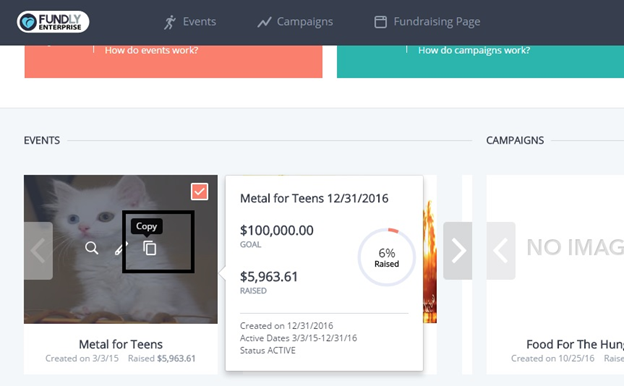 3. Fill out the required fields and once you are done just click "copy an event" or "copy campaign" and you will be lead to a page in which you can see and edit your new event/campaign.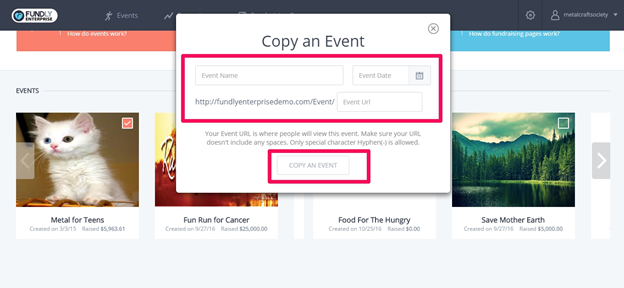 These are the information that are copied over and not. 

Information Copied
1. Event/Campaign
-title
-event story
2. Registration Types
3. Media
-banner
-gallery
-story image/video
4. Email Notifications
5. Donation Levels
6. Signup Agreements
7. Sponsor Levels

Information Not Copied
1. Event Details: Tagline, fundraising goal, phone number, location details
3. Menu Items 
4. Form Configuration 
 -Recommendation: Configuring forms at the Global level allow you to use those forms for future events/campaigns.
5. No past communication history, donations or registrations from previous event.