It is recommended that you assign a Team Campaign that will be able to edit some changes on the Team page as well as to actively promote your Team page. 
To add a Team Captain:
1.Log in to Fundly
2.Click on the Settings tab on the top-right of your campaign page.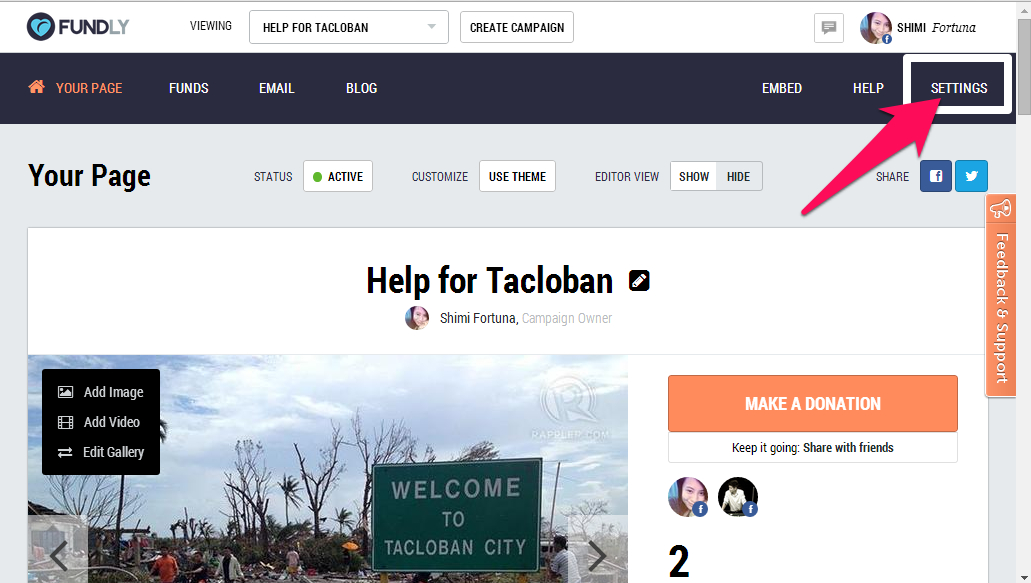 3. To access other team page features click on Team Pages within the Settings page.
4. Assign a Team captain by entering the email address on the "add team captain" field.