To add/edit giving levels:
1.Log in to Fundly
2. On your campaign wall, you can scroll down and see the Giving Levels Header. Click on the Pen button to edit your Giving Levels details.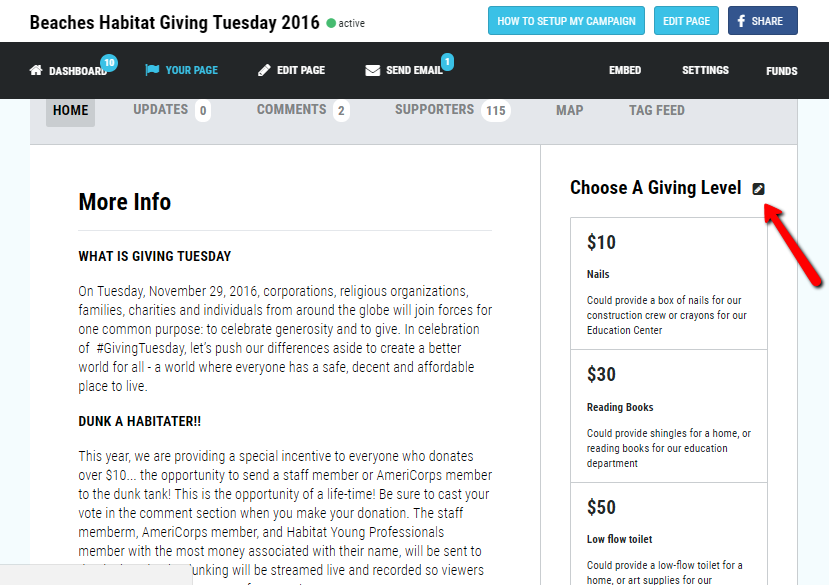 3.Fill in the information field all the details you would want to reflect on your giving level.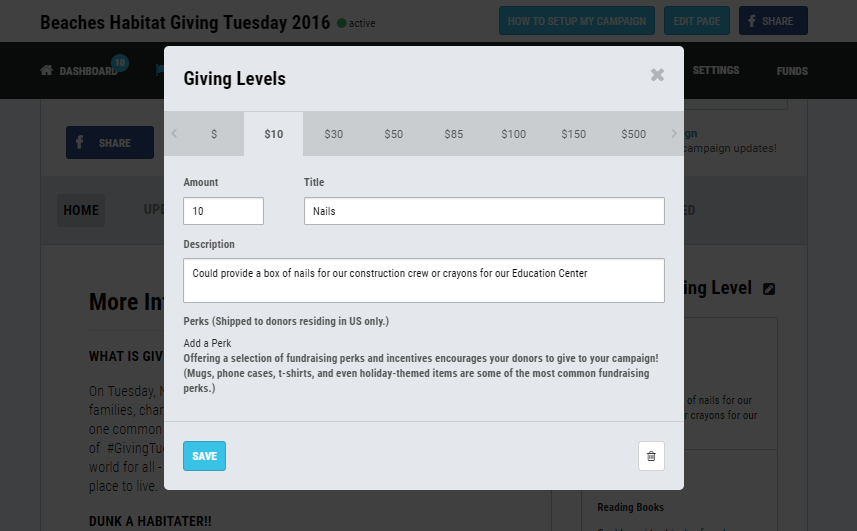 4. To edit a giving level, you can click on the amount of the giving level you would wish to change, and if ever you wish to delete it, can just click on the trash button on the bottom of the screen.
5. Click "Save" to save your changes.
You can also add/edit the Giving Levels by going into your EDIT PAGE tab: