You can add/edit your campaign summary if you would like to insert a campaign slogan, a more detailed description of the campaign, or motivational text. To add/edit your summary:

1. Log in to Fundly

2. To add/edit your summary, go to your EDIT PAGE tab and click on the "What are you fundraising for?" section: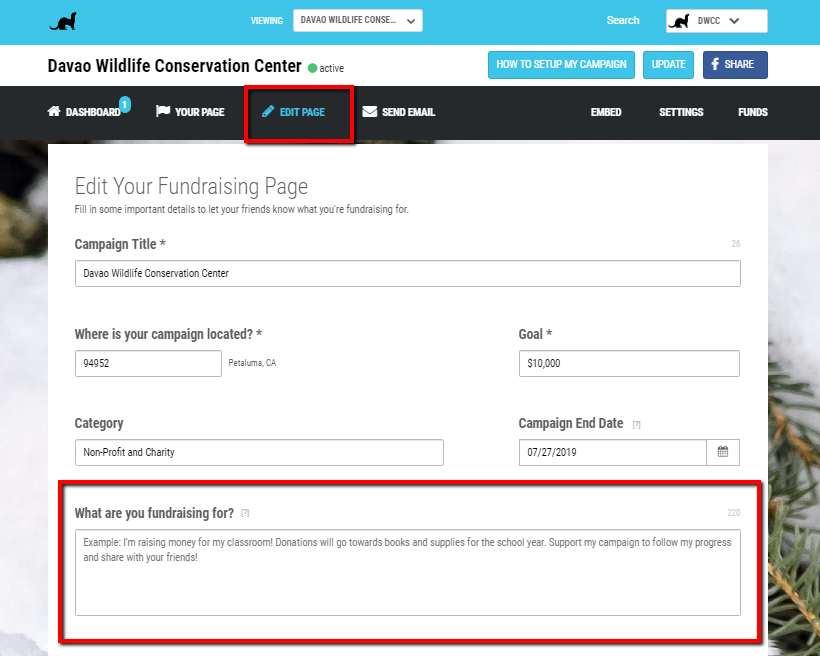 3. Fill in the details for summary within the information field. Please take note that you are only limited to 220 characters so make it as brief and as informative as you can.

4. Click UPDATE and be redirected to your campaign page to view the changes.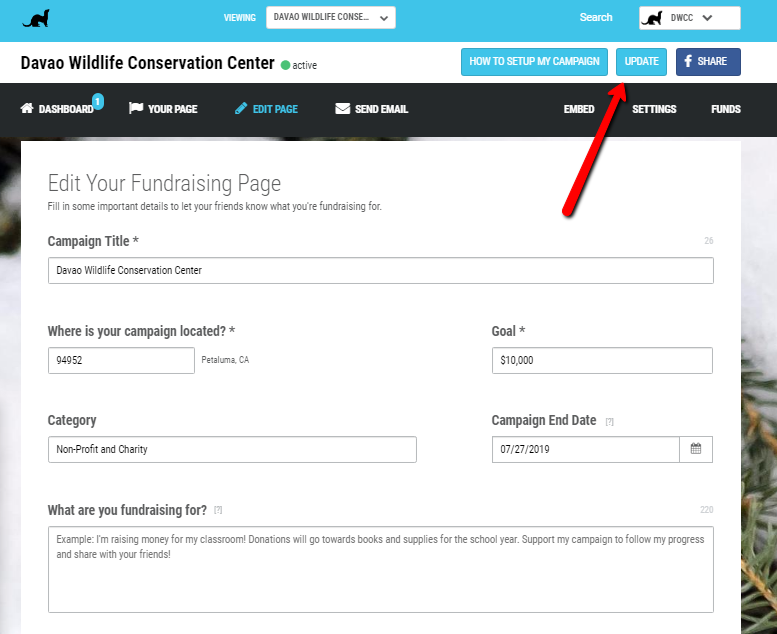 Note: You can only enter a max of 140 characters