You can add/edit your campaign summary if you would like to insert a campaign slogan, a more detailed description of the campaign, or motivational text. To add/edit your summary:

1.Log in to Fundly

2.To add/edit your summary, scroll down on your campaign page and click the pen button which is just beside the "From [insert your name here]" description.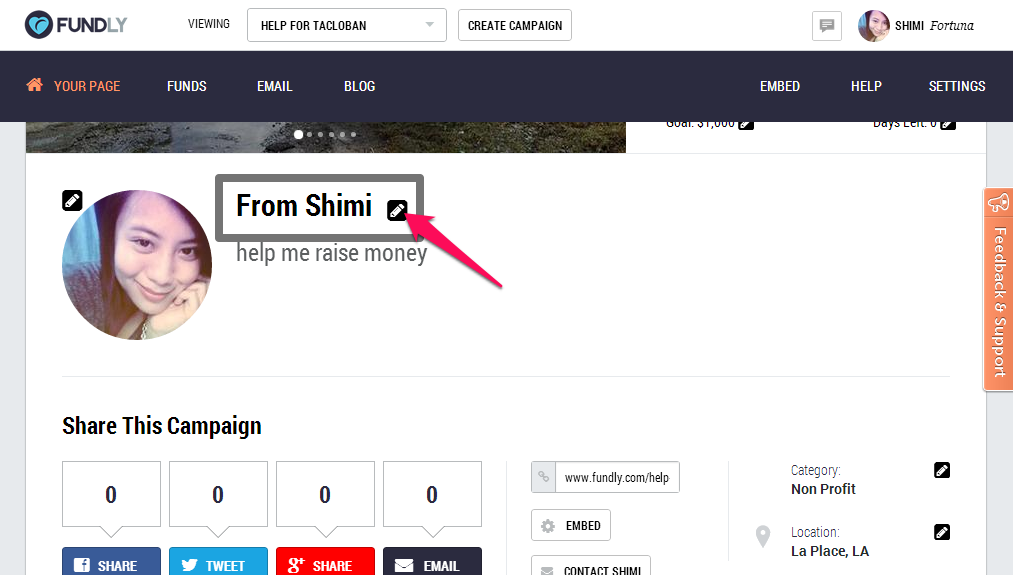 3. A pop-up window should appear and you can fill in the deails for summary within the information field.

4. Click Save and be redirected to your campaign page to view the changes.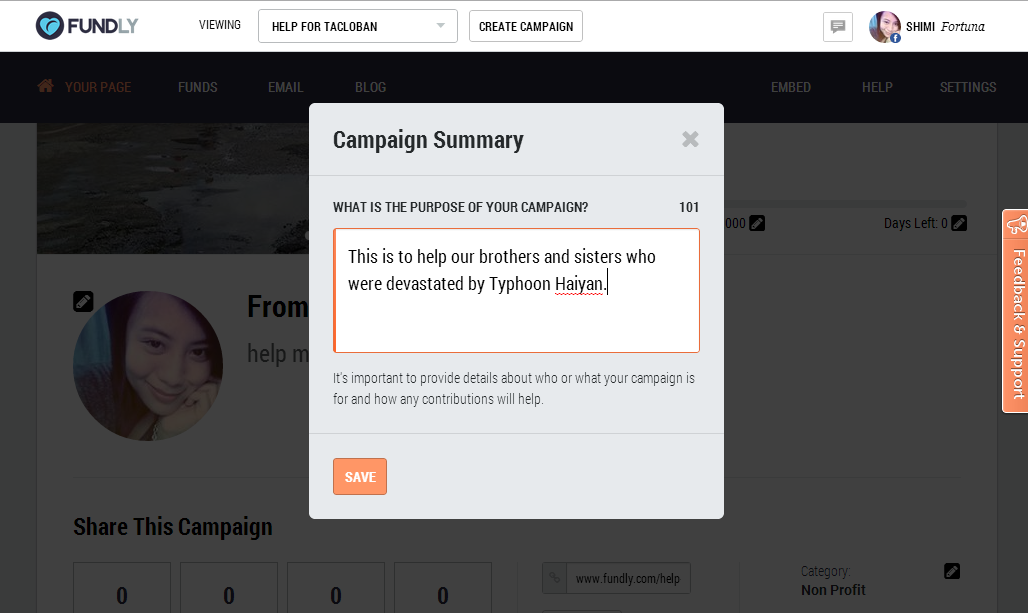 Note: You can only enter a max of 140 characters