You can edit/change your campaign name or title if you would like a more detailed description of the campaign, or motivational text. To edit your campaign title/name:
1.Log in to Fundly
2. Go to your dashboard and click on the EDIT URL link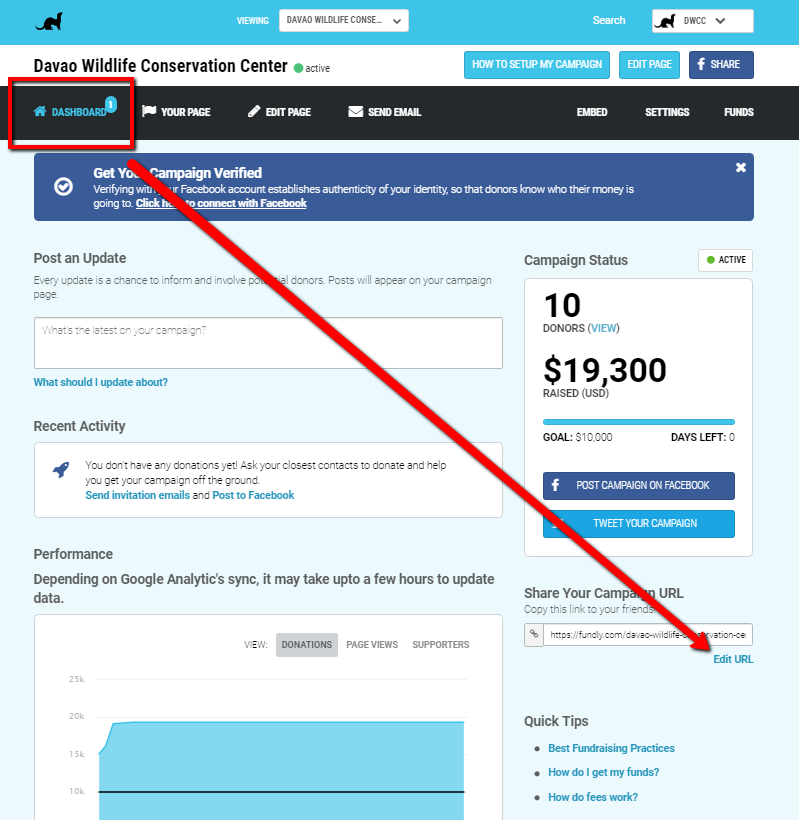 3. A pop-up window would show up containing the Title field, where you can change the campaign name/title.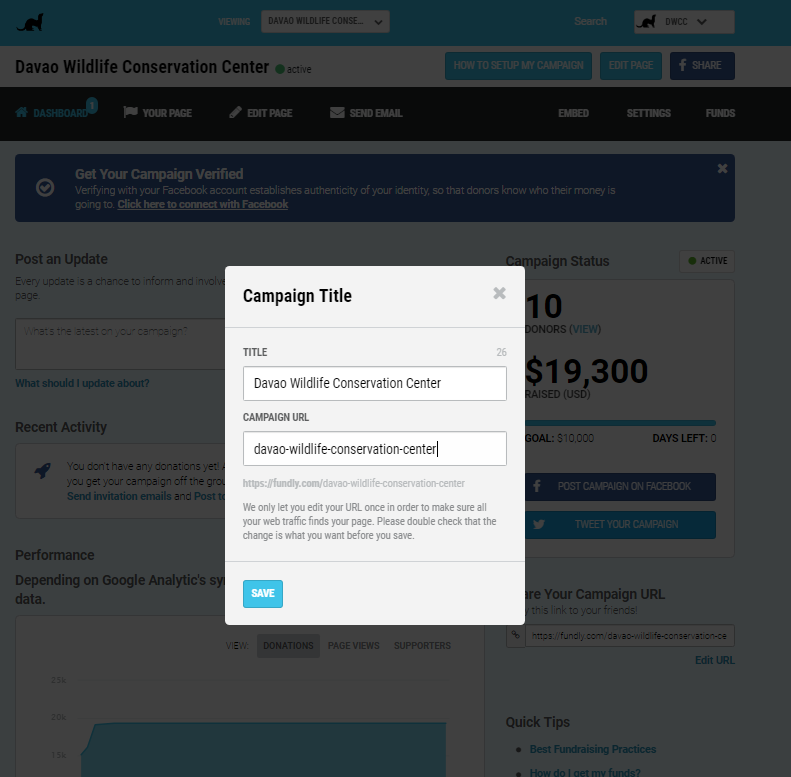 4. Click on Save to save your changes and direct you back to your campaign page where you will be able to view the changes on your url and campaign title.
Note: You can only enter a max of 100 characters. You can change your campaign title anytime but it will still keep the original URL created for you initially.