You can now embed your Fundly donation form to your Facebook Page. To do this:
1.Log in to Fundly
2.Click the "Account" drop-down in the upper right-hand corner (where your name appears)
3.Click "Account Settings"
4. On the Linked Accounts section, make sure you are connected to Facebook with your personal Facebook account. If not, click on the "Connect" button to link your Facebook Page
5. Click on the Settings link on your campaign page and select the Facebook link on the left side of the page.
6. Scroll down and look for the Facebook Page area. Click on the "Connect" button
6. Choose the Facebook Page you want to connect.

7. Check the box beside Embed A Donation Form.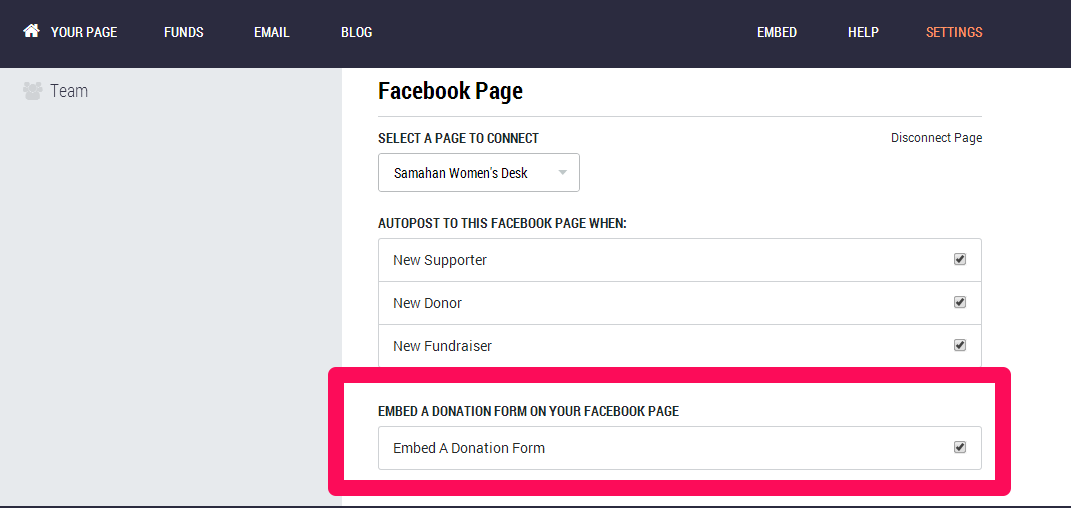 8. Your Fundly donate app will appear on your Facebook page (as shown in the image below) Your donors can click on the "Donate" button to make a donation.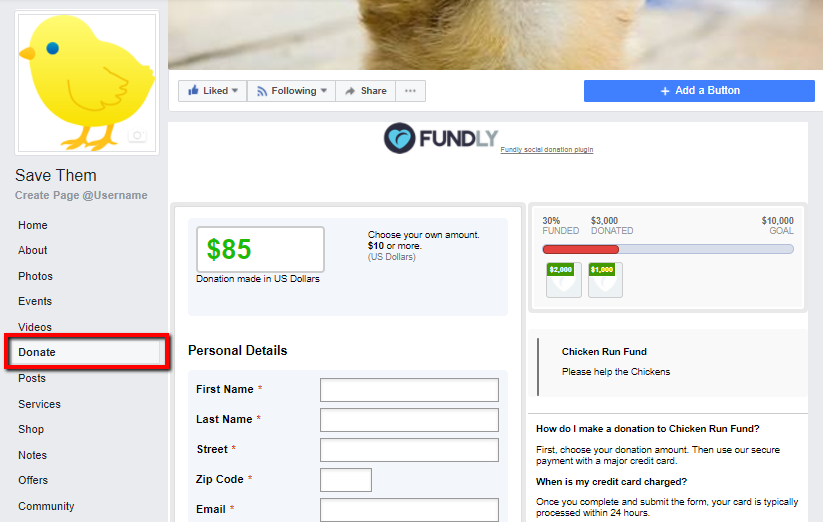 9. This is how your Fundly donation form will look like once it has been embedded on your Facebook page.