You can embed your donation form on your organization's website (on the donate page) so potential supporters and donors can make contributions directly into the Fundly system (and have it roll up into your campaign counts).

To embed your donation form on a web page:

1. Log into Fundly

2. On your campaign page, click on the EMBED link.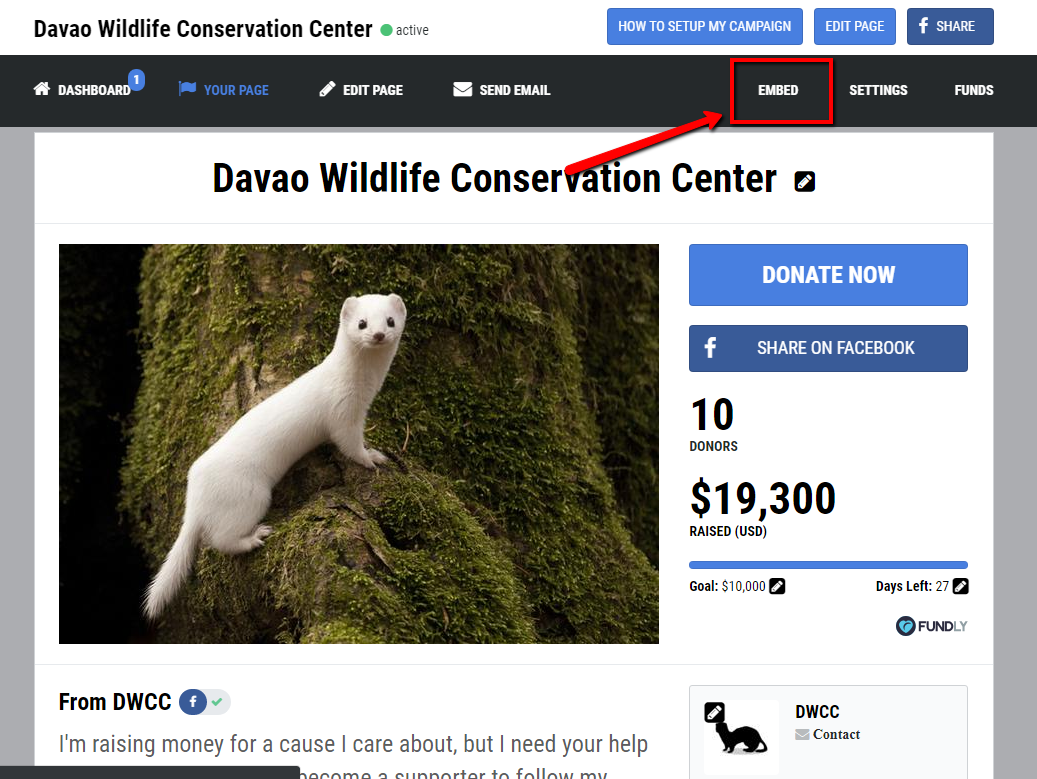 3. On the EMBED page, click on Donate Button and Copy and paste from the box onto your site.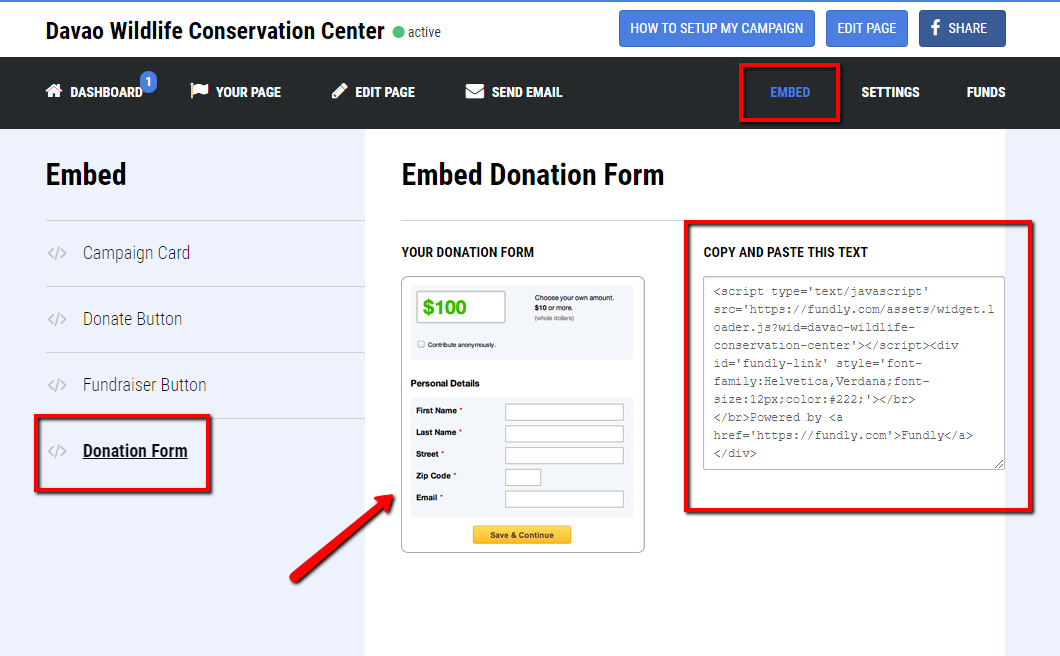 4. Visitors can easily donate on your fundraiser through the donate form embedded within your website.