Once you build your page, you want to bring your network to your site and convert them to donors and supporters of your cause. You can do this by sending out emails to your network.
To promote your Campaign by email:
 1.Log in to Fundly.
2. Once on the campaign page, Click on the "SEND EMAIL" tab.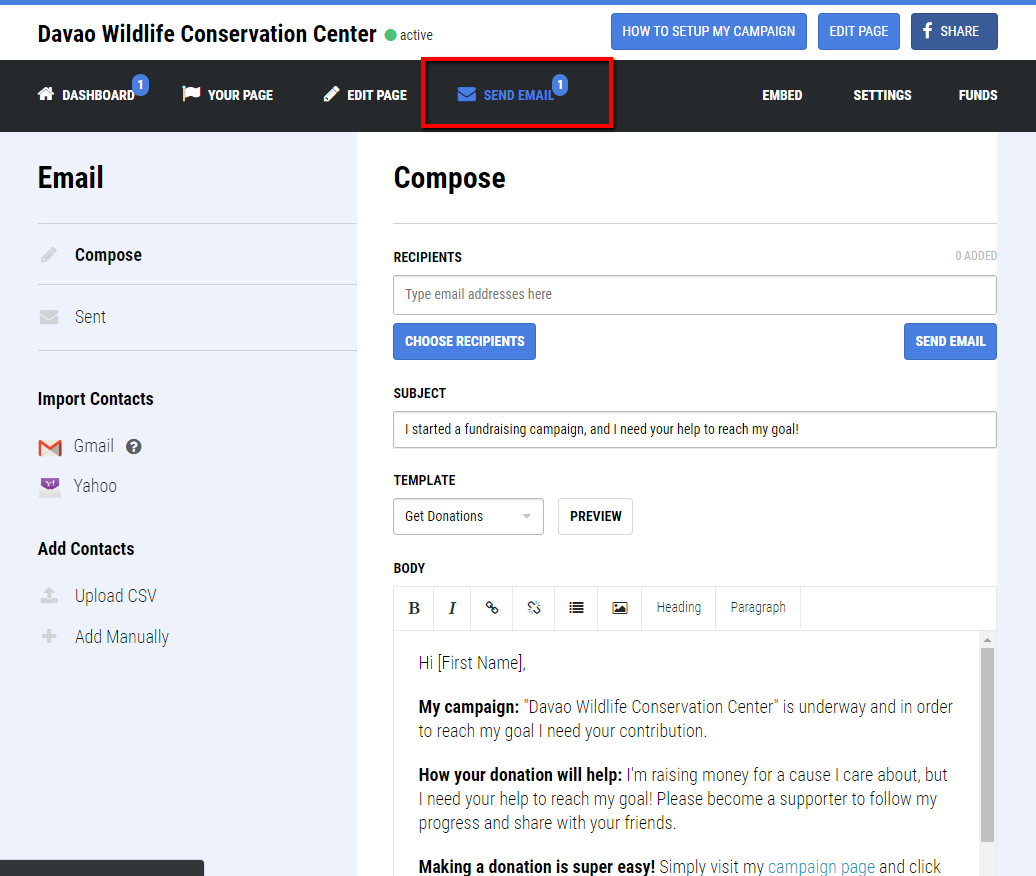 4. You can import your contacts from Gmail, Yahoo or upload them manually via CSV file. 
5. We have available templates that you can use: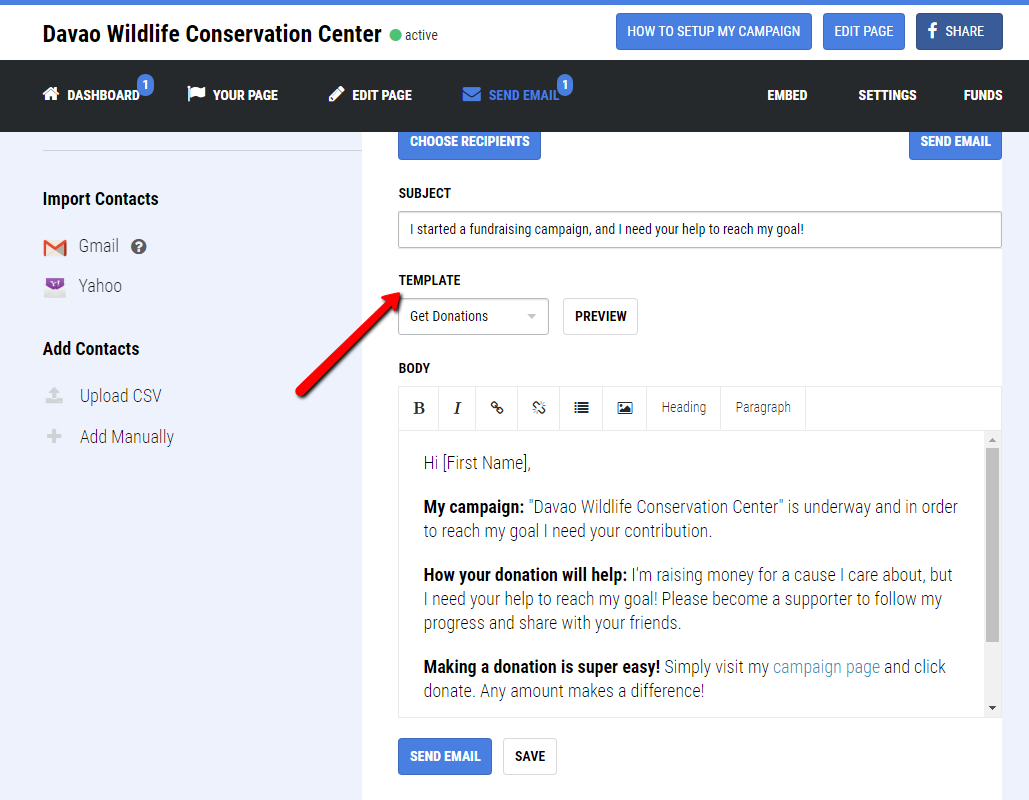 5. Click on the "Send Email" button to send your email.