There are some instances with which you would wish to remove some comments from your campaign page, or block people from posting on your campaign wall. To remove comments/block people:

1. Log in to Fundly. On your campaign wall, go to the comment with which you would want to remove/block.

2. Click on block/remove on the comment that you wish to be deleted.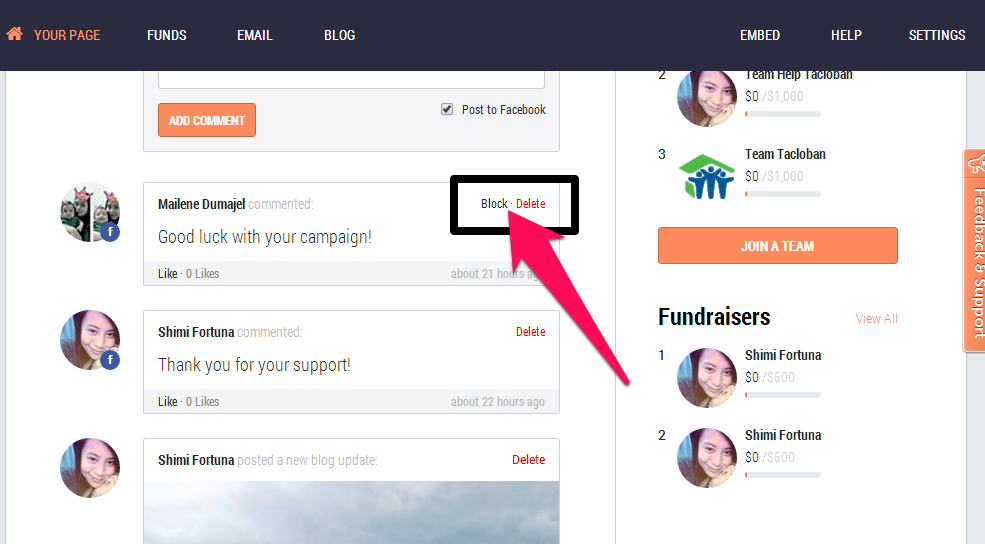 3. Click on the Block/Delete button to fully remove the comment from the page.