To connect your Fundly account to your Facebook or Twitter account:
1. Log in to Fundly.
2. Click the "Account" drop-down in the upper right-hand corner (where your name appears).
3. Click "Account Settings".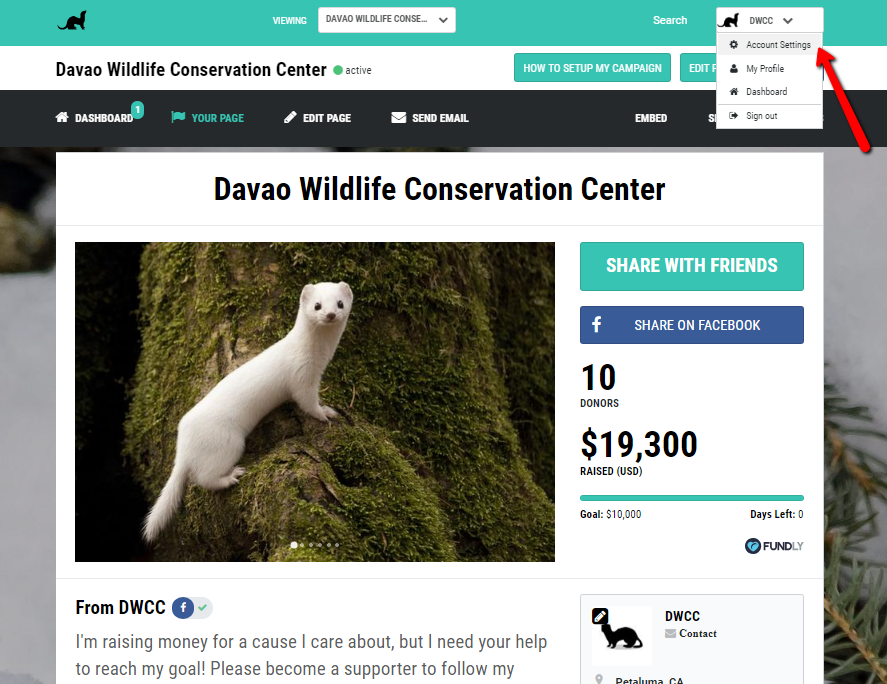 4. On the Linked Accounts section, click on the "Connect" button to link your Facebook or your Twitter account. 
5. Click on the "Save" button at the top of the page to save your changes.