Fundly notifies you whenever actions are taken on Fundly that involve you. To change your email notification settings: 

1.Log into Fundly.

2. Go to your SETTINGS:



3. You can choose which emails you would want to receive under Email Notifications, or check the Turn off All Notifications box if you wish to stop receiving emails altogether.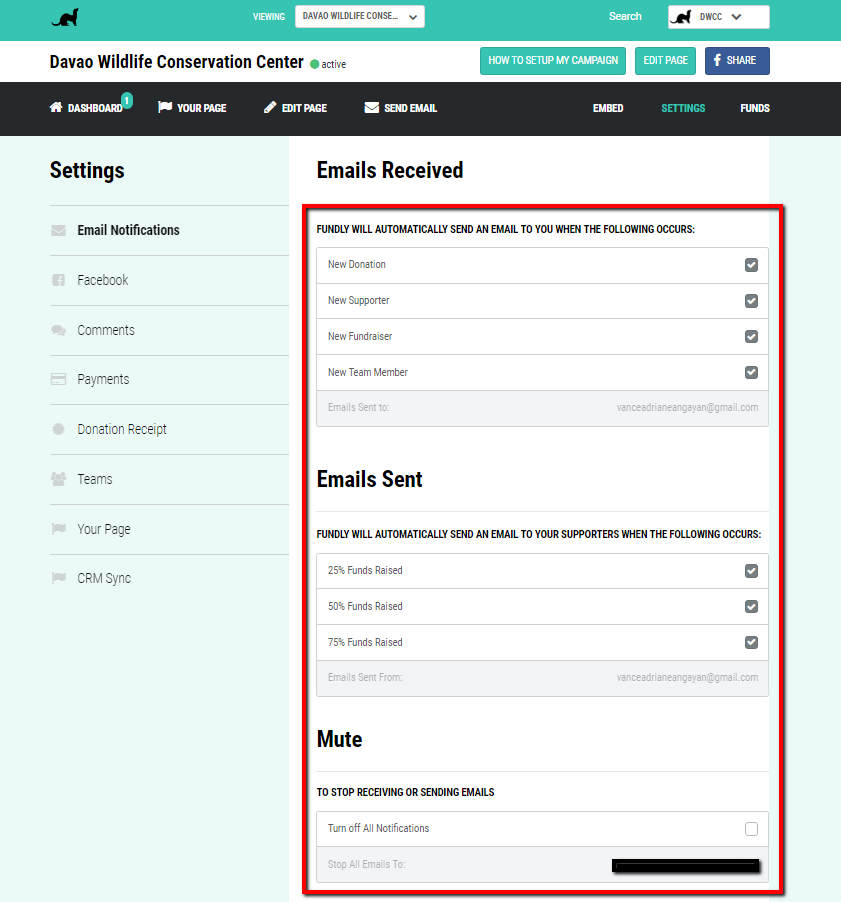 NOTE: Even if you turn off all notifications, Fundly may sometimes need to email you important notices about your account.