There is an option for you to contact the campaign owner directly. Simply follow these four easy steps: 
 
1.To contact the campaign owner, scroll down the page and look for his/her name, then click on CONTACT.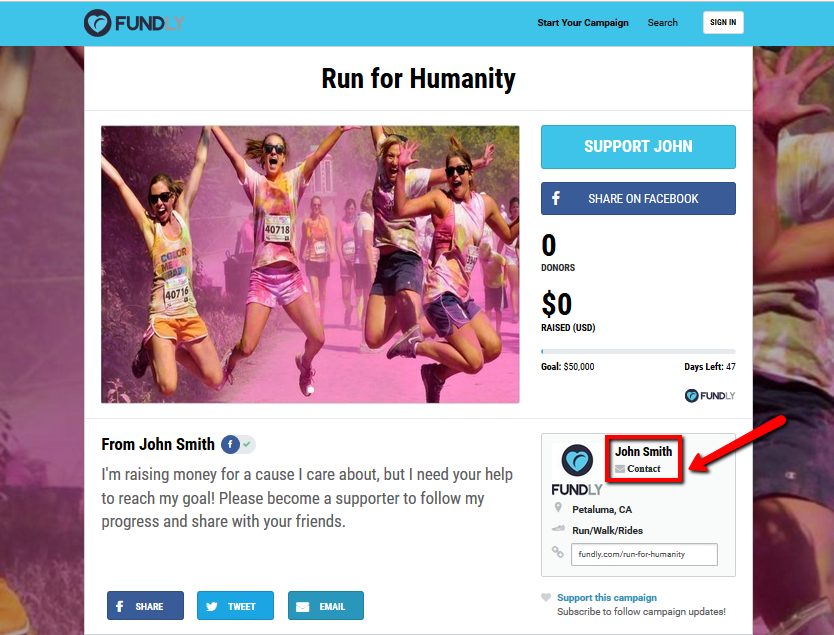 2. A pop-up box will appear wherein you can type in your name, email address and the message that you want to send to the campaign owner. Click "Send" and you're good to go.