Insert a video clip that lasts no longer than 2:30. You can upload many videos, but only the last one loaded will display. To upload videos:

1. Log in to Fundly

2. Go to your campaign's EDIT PAGE tab, scroll down and look for the Add Video field. 




3. On the "Image and Video gallery" field, type in the Youtube or Vimeo URL.

4. Click on "Update" to save your changes.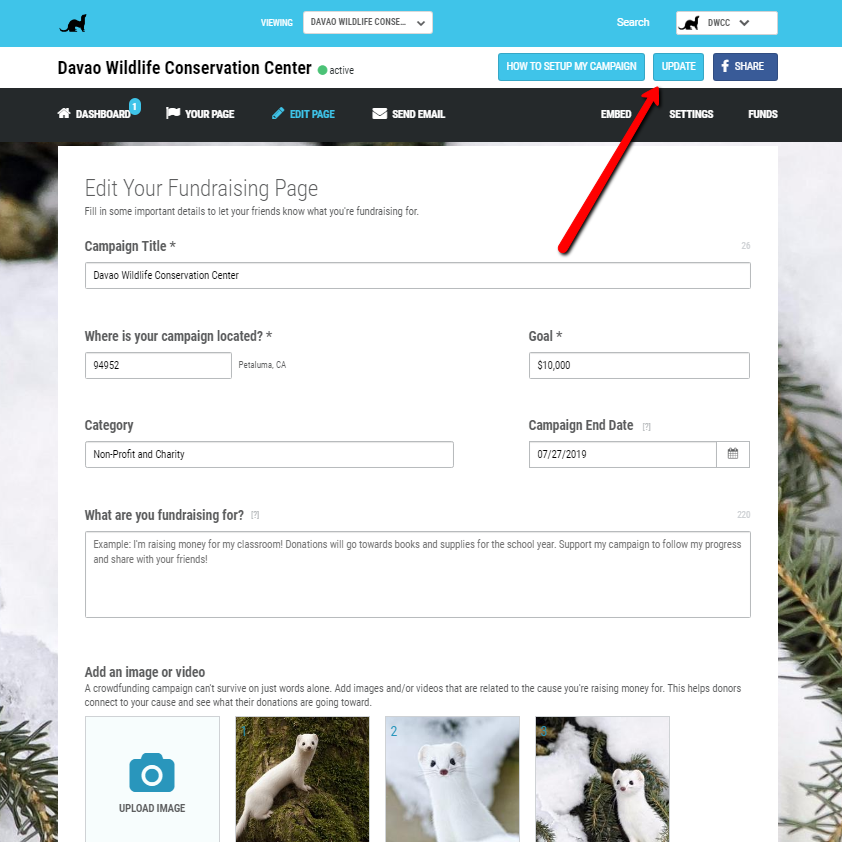 TIP: Research shows that sites that include a video clip receive more donations than sites without one.