You can upload as many photos to your campaign page. To upload photos:

1.Log in to Fundly

2. Go to your EDIT PAGE tab. 
3. Click on UPLOAD IMAGE.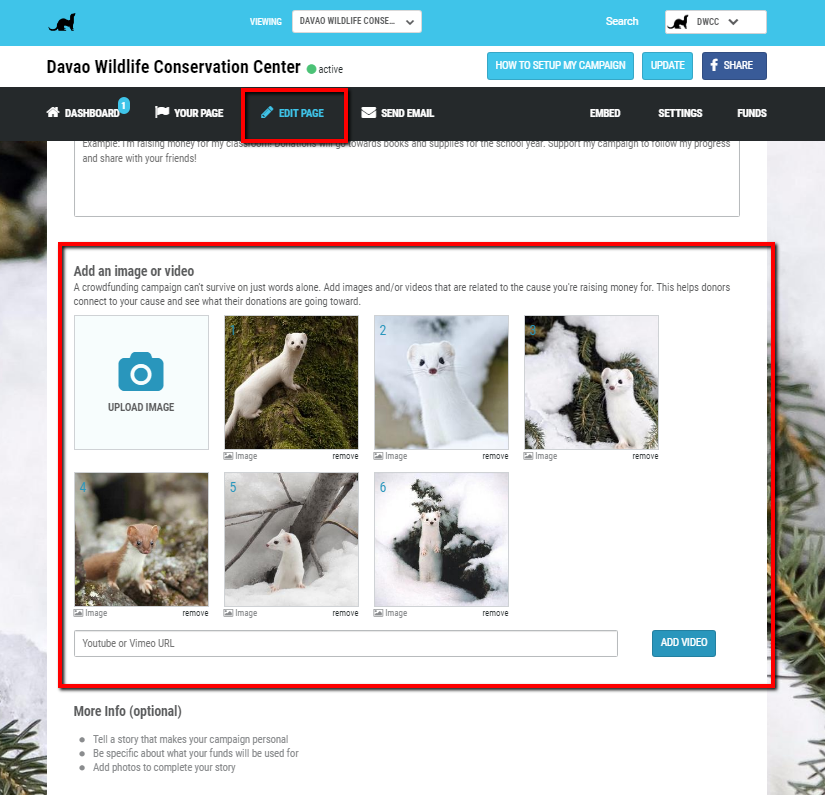 4. Locate the image file on your computer that you would like to upload

5. Click on "Update" to save your changes.




TIP: Use photos that include human faces and/or living creatures (if relevant) as it engages the target audience and not more than 5MB per photo.