Yes, you can embed your campaign card on your website:
1.Log in to Fundly
2.Click on the EMBED button on your campaign page.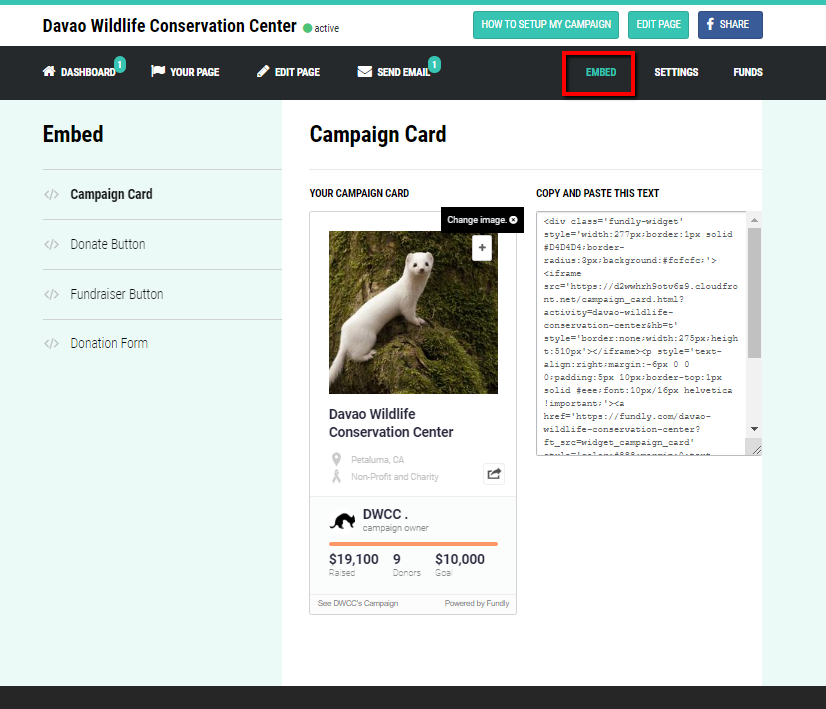 4. Click on the campaign card link and copy and paste from the box onto your site.
5. Visitors can see your campaign progress and make a donation
6. You can also embed a DONATE NOW button: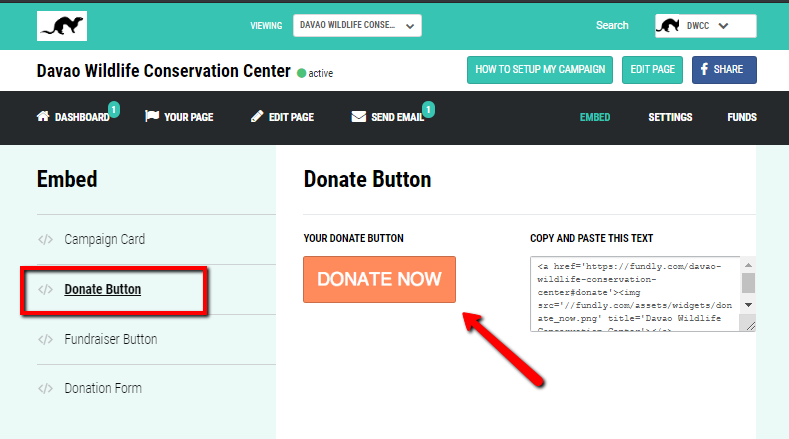 7. A BECOME A FUNDRAISER button: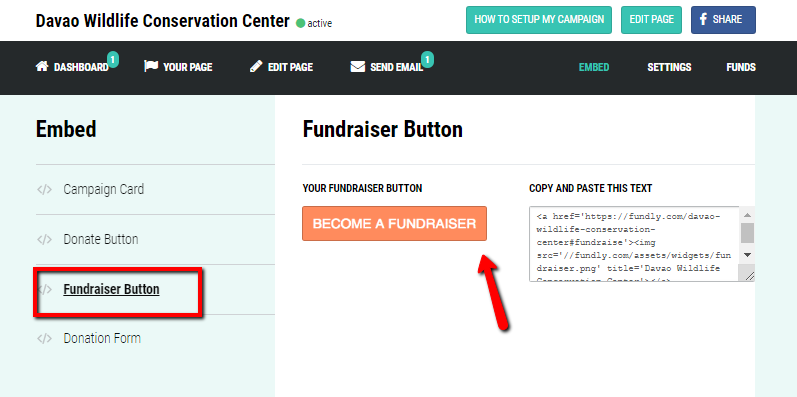 8. Or a Donation Form: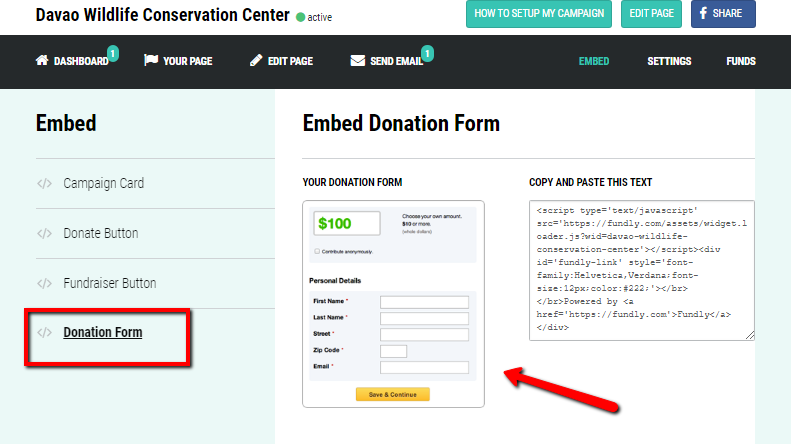 Please email support@fundly.com if you have further questions or concerns.