There is a way for auto-posting when you make a blog update to other social network sites aside from Facebook. With this, we provide you step-by-step instructions:


1) When you log in to Fundly, hover over your profile on the top right and click on Account Settings.




2) Once directed to the Settings page, scroll down and you will see the Linked accounts, wherein you can see the other websites that can be linked to your Fundly account. Click on "Connect" with any of the websites that you want to auto-share with your Fundly account.




3) A new window will pop-up, asking for authorization for connecting your Fundly account with another social network website.  Simply click on the button that says Authorize App.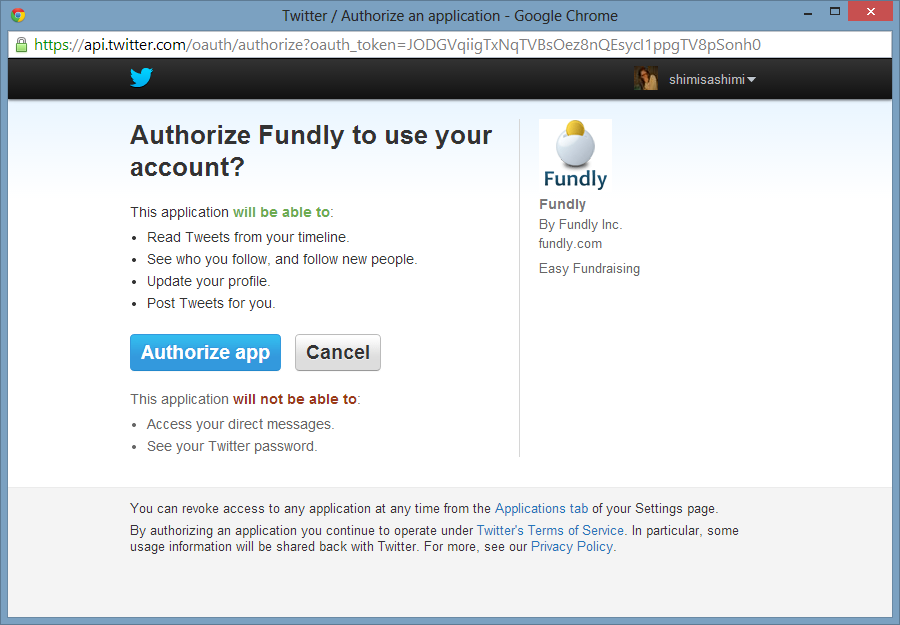 4) From here on, your Fundly account with be linked to another website. Updates will be automatically posted to your desired social network website. 


Note: Autoposts when your receive a donor or supporter will only post on Facebook.