Donors have clicked "Donate" and made a financial contribution to your cause. Their names will appear on your Download Donor Data export, are added in the Donor counter total and will be listed in the Top Donor list if they qualify.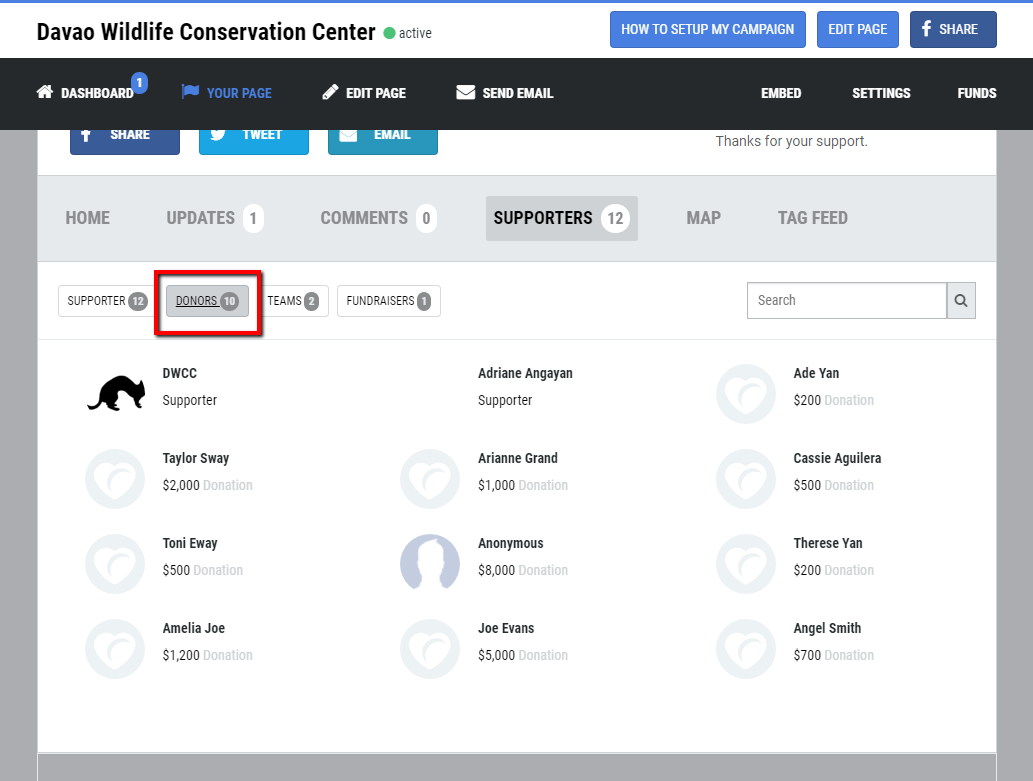 Supporters have clicked "Support" on your campaign page and may or may not have donated to your cause. Their photo may appear on the Supporter Wall.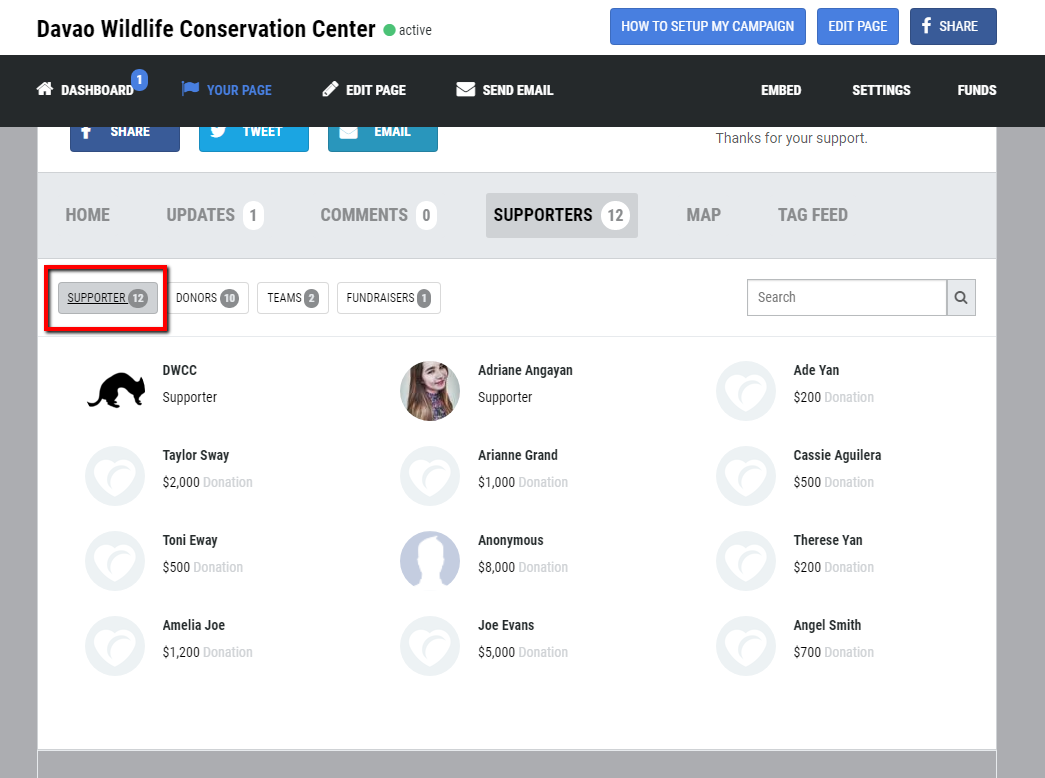 Fundraisers have clicked "Become a Fundraiser" and created their own personal page to reach out to their network on behalf of the cause. Their photos may appear on the Fundraisers wall.