Now that you have an army of supporters, fundraisers and donors, you want to be sure to keep them engaged and reaching out to their own networks for support. If you also want to email them for any updates about your campaign, you can email them easily through the "SEND EMAIL" feature. 
To email your supporters, fundraisers, and donors: 
1.Log in to Fundly
2. On the campaign page, click on the  SEND EMAIL tab: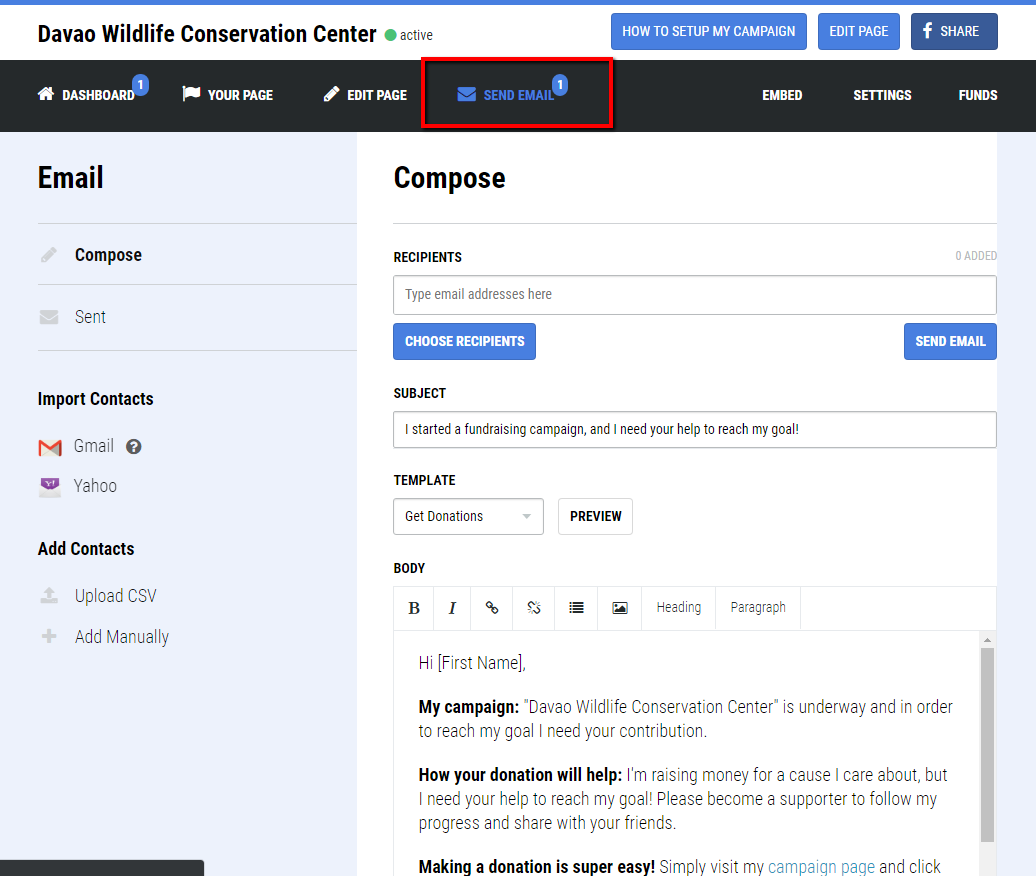 3. On the "Email tab", we have available templates that you can use including the GET SUPPORTERS, and GET DONATIONS template: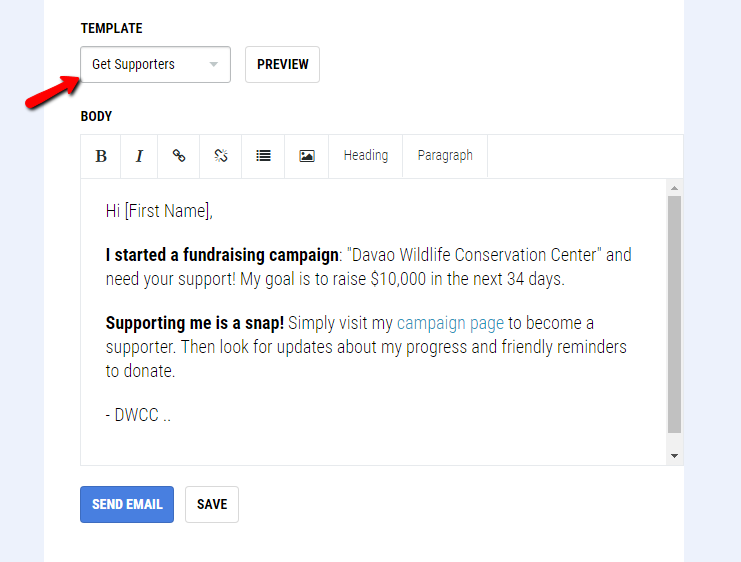 4. Click on the Gmail, Yahoo or upload a CSV file to populate your Email Recipients.
5. Click on the Send Email button to send your message.