Deleting your Fundly account would permanently delete your profile, all campaigns you own, and lose access to Fundly.

To delete your Fundly account:

1) Login to Fundly.

2) On your dashboard, you can hover over your account name on the upper right side of the website, and a drop-down menu would give you the Account Settings. Click on this and you will be directed to the Account Settings page.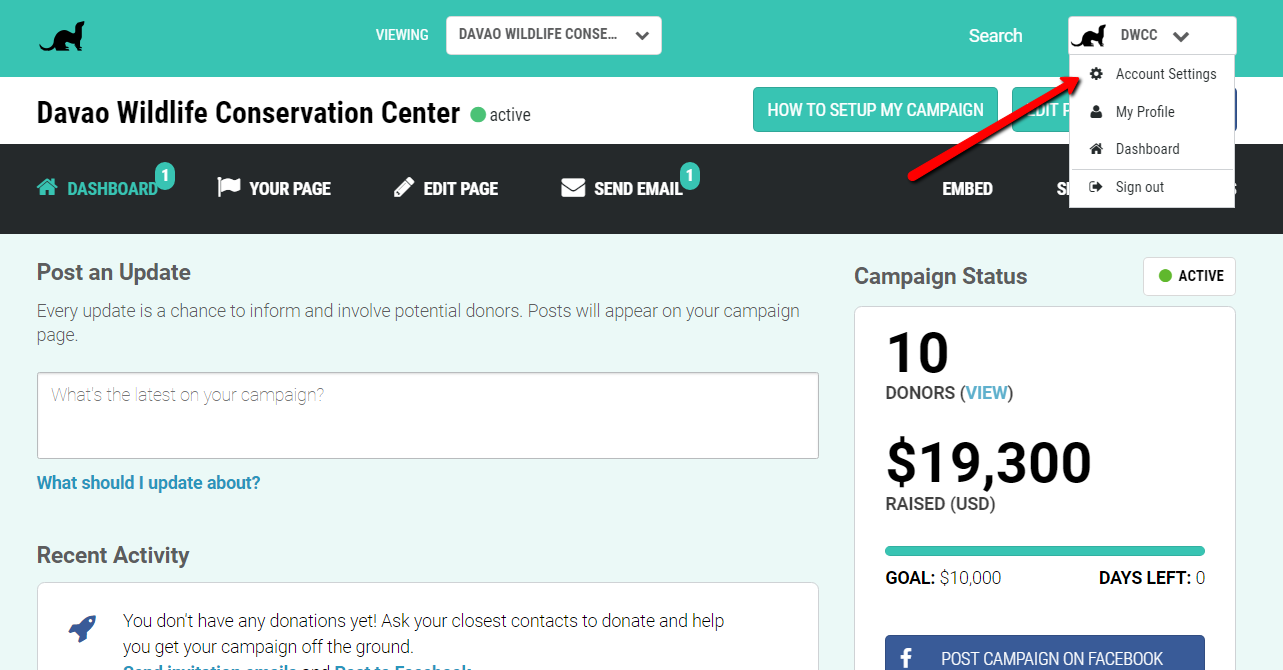 3) Once on the Account Settings page, you can scroll down all the way to the bottom of the page and from there you will see the text Permanently Delete Account, and under that would be Delete Fundly Account.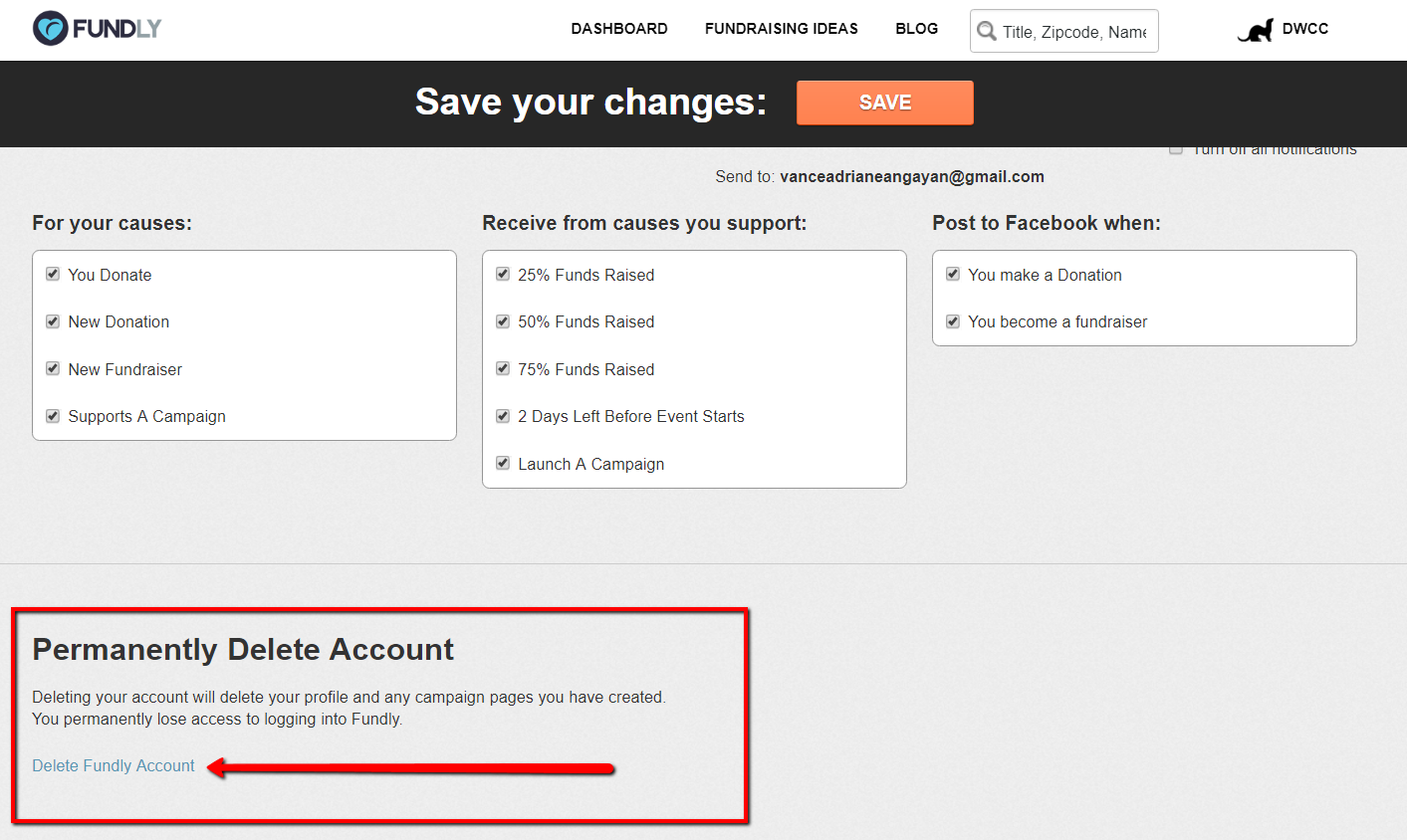 4) Click on Delete Fundly Account, and a pop-up box would ask if you would want to permanently delete the account. Check the box and click on Confirm to completely delete your account in Fundly.